Today it is my pleasure to Welcome NYT bestselling author
Sabrina Jeffries
to HJ!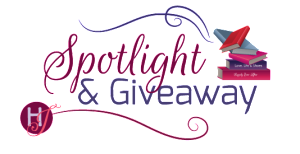 Hi Sabrina and welcome 🙂
If someone wrote a biography about you, what do you think the title of the book should be? Why?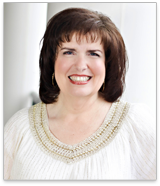 It's My Party and I'll Write If I Want To
In your opinion, what ingredients are needed to make up a good love story?
Real emotion, relatable characters, believable events, and a happily ever after. I have to have my happily ever after.
Let's talk about your newest release: How the Scoundrel Seduces
If you had to summarize the book for the readers here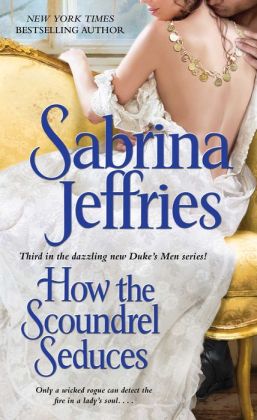 In How the Scoundrel Seduces, investigator Tristan Bonnaud has one aim in life—to make sure that his half-brother George can't ever ruin his life again. So when the pesky Lady Zoe Keane, the daughter of the Earl of Olivier, shows up demanding that the Duke's Men find a mysterious gypsy woman, he seizes the opportunity to also hunt for a gypsy friend who knows secrets about George. Tristan doesn't expect to uncover Lady Zoe's family secrets, as well…or end up falling for the woman who will risk all to discover the truth.
Please tell us about the characters in your book?
Tristan Bonnaud is a roguish private investigator, working for his half-brother, Dominick, at Manton's Investigations. He's clever, charming, and highly knowledgeable about the Romany culture, which makes him the right man for the job of tracking down Lady Zoe Keane's alleged birth mother, a gypsy woman named Drina. Despite his devil may care attitude, Tristan is lugging around a serious chip on his shoulder stemming from the circumstances that took place after his father's death. Tristan is a byblow, though his father loved him dearly and never treated him as such. In fact, Tristan was the favored son, even though his father had two legitimate sons—Dominick and George, the heir to the Rathmoor title and a wretched, villainous human being. Though he harbors a lot of anger toward George, Tristan is a romantic soul and a loyal man who will do anything to protect those he loves.
Lady Zoe Keane is the spirited only child of Lord and Lady Olivier. While a romantic at heart, she also has a keen sense of duty and often lets pride get in her way. Zoe has a wicked temper, but her proper upbringing has taught her to curb those angry tendencies. As a child, a fortune teller read Zoe's palm and told her she was born of secrets and sadness and that it would destroy her future or lead her to greatness. In the opening pages of How the Scoundrel Seduces, the reader finds Lady Zoe at the turning point in her life which will determine which future plays out for her—one of destruction or one of greatness.
As you wrote your protagonist was there anything about them that surprised you?
Tristan proved to have secret dreams I didn't know about until he started talking about them. I had no idea he had an ambition to be an estate manager. It was so unlike him! But people aren't always what they seem (and neither are characters).
Please share a few fun facts about this book:
I create a playlist for every book I write, with different songs for different aspects of the book, which help me get into the right frame of mind for writing. For instance, How the Scoundrel Seduces has a thread involving the Romany, so I chose songs or instrumental pieces about gypsies or wanderers like "Gypsies, Tramps, and Thieves" by Cher and "Hopeless Wanderer" by Mumford & Sons. When writing scenes about the rakish Tristan, I listened to songs like "Bad To The Bone" by George Thorogood & The Destroyers and "You're No Good" by Linda Ronstadt. And, of course I needed songs about sexual attraction to inspire my love scenes, so I chose "Temptation Eyes" by The Grass Roots and "Sleepy Maggie" (cover of "Hot! Hot! Hot!" by The Cure) by Bad Haggis, to name a few.
In addition to creating playlists for my books, I also use Pinterest to create visual inspiration boards for my stories and characters. You can check out my inspiration for Tristan and Zoe here: http://www.pinterest.com/sabrinajeffries/how-the-scoundrel-seduces-dukes-men-3/.
One thing you might not know about Tristan from reading the book is that when he worked for the great Eugene Vidocq in France, he often tried the man's patience. Tristan has a tendency to buck the system, and it often got him into trouble with his superiors.
The First Kiss…
It's borne of a challenge. Zoe is trying to explain to Tristan why she might have to marry her cousin, even though she's never met the fellow. Though Tristan firmly believes in doing as one pleases, he goads her by saying she probably should marry her American cousin as long as she can stomach him. Zoe is annoyed by Tristan's assertion that any respectable man would work for a husband even if no love exists between the two. To prove that liking a man has nothing to do with desiring a man, Tristan challenges Zoe to a kiss:
"I could never desire someone I just met, no matter what he did to coax me into it. And I certainly could never desire someone I didn't like," Zoe said.

"You think not, do you?" He shut the door, then came toward her.

"What are you doing?" she squeaked, alarmed by the determination in his eyes.

He stopped mere inches away, his gaze dropping to her mouth. When she swallowed beneath the force of his penetrating stare, a sudden heat flared in his face. "Since we've already established that you don't like me, I'm giving you a little demonstration of what I mean."

And before she could react, he bent his head to kiss her.

She was stunned. Then appalled. Then horribly, awfully intrigued. Because Mr. Bonnaud didn't kiss like the two fellows who'd given her dutiful pecks on the lips during the early days of her debut. He kissed like a man who knew exactly what he was doing.

Impossibly, though his lips were soft, his kiss was hard. Bold. All-consuming. It demanded a response, and she gave it willingly.

She told herself it was out of simple curiosity. Mr. Bonnaud had women trailing after him everywhere, and she was dying to know why.

Then his hand slid about her waist to pull her close, and the tenor of the kiss changed, and she forgot all about her curiosity. She forgot her name and where she was and why she was even here. She forgot everything but the feel of his firm body plastered to hers, his muscular arm wrapped about her waist, his hot mouth coaxing hers open so he could slip his tongue inside.
Something wild and wanton uncurled in her belly. So this was how a scoundrel kissed a woman, with long, heated strokes of his tongue. She couldn't breathe, couldn't think. And strange, wonderful things were happening to her in places a lady didn't even acknowledge existed. Lord save her.
Did any scene have you crying or laughing while writing it? 
This bit made me laugh:
He raked her with a slow, sensual glance that sent a thrill skittering through her. "I daresay I could like you a great deal . . . under the right circumstances."
There was no mistaking his meaning. Or its effect on her. And she would die before she let him guess it. "Does that sort of blatantly lascivious glance generally sway women to jump into your bed?" she asked tartly.
"Often enough to make it worth the attempt." He grinned. "Besides, it need only work occasionally. A man must sleep sometime."
If your book was optioned for a movie, what scene would you use for the audition of the main characters and why?t? 
Probably their first scene alone together, which takes place in the offices of Manton's Investigations. They both run the gamut of emotions in that scene, so it would make a good screen test.
If you could have given your characters one piece of advice before the opening pages of the book, what would it be and why?
Be careful what you wish for!
What are you currently working on? What other releases so you have planned for 2014?
Right now I'm plotting my new Regency romance series (which debuts in the Fall of 2015) and promoting the last book in my Duke's Men series, If the Viscount Falls (Pocket Books, On sale January 27, 2015.) I always have one foot in my last book and one in what's coming next.
My third Duke's Men novel, How the Scoundrel Seduces, hit the shelves August 19, and I have several reissues coming out later this year. Married to the Viscount, the last in my five-book Swanlea Spinsters series, will be reissued October 28 with a beautiful new cover. On November 10, Simon and Schuster is releasing a digital-only edition of "When Sparks Fly," a Christmas novella originally appearing in the Snowy Night With a Stranger anthology. Finally, on December 30, a reworked and updated version of Silver Deceptions, a restoration-era romance originally written under my Deborah Martin pseudonym, arrives in stores.
Where can readers get in touch with you?
I love interacting with my readers! While I spend most of my time on Facebook, I do participate on Twitter, Goodreads, and my new obsession, Pinterest. And, of course, I keep my website updated with book info, news and fun extras. I send out a monthly newsletter to subscribers, which is a great way for my fans to receive exclusive content and find out what's happening behind the scenes.
Website: www.sabrinajeffries.com
Facebook: https://www.facebook.com/SabrinaJeffriesAuthor
Twitter: https://twitter.com/SabrinaJeffries
Goodreads: https://www.goodreads.com/author/show/50886.Sabrina_Jeffries
Pinterest: http://www.pinterest.com/sabrinajeffries/
Newsletter sign-up: http://www.sabrinajeffries.com/
Thanks for blogging at HJ!
Giveaway:

2 print copies of How the Scoundrel Seduces.
To enter Giveaway: Please complete the Rafflecopter form and Post a comment to this Q:

Do you prefer charming rogues for heroes? Or would you rather the brooding sort of fellow? and why?
Excerpt
Chapter Three

For half a second, all Lady Zoe Keane could do was gape at Mr. Tristan Bonnaud. Had the wretch really dared to speculate that Papa had been engaged in an affair with the gypsy woman who might have borne her?

She leapt from her chair. "That's impossible. Papa would never have shamed Mama so. They were in love!"

Mr. Bonnaud cocked his head. "So were Dom's parents, yet his father—our father—took my mother as a mistress fairly early in their marriage. He claimed to love her as well. That sort of thing happens in England more than you think."

"Don't drag our family into this, Tristan," Mr. Dominick Manton, his half-brother, warned.

Paying him no mind, the dratted devil began to pace before her. "It would explain all the inconsistencies—why a Romany woman was alone on the road to York without her people. Why your father took you in so readily, even though your mother could still have borne him children. Drina might have been waiting for him when your family arrived at Windborough. Perhaps he was just hiding the truth from your mother when he said that he'd bought you from a gypsy woman."

Zoe glowered at him. "And the fact that Drina was beaten, what of that? I suppose you're going to blame my father for that, too."

"Certainly not," he said.

Her pulse steadied a little.

"But the Romany have a stricter morality than Englishmen realize. All rumors about them to the contrary, they don't allow adultery or fornication. If Drina had shared a bed with your father, then her husband—or her own father—might have beaten her for it."

"You claimed that gypsies don't abuse their women," she pointed out.

He shrugged. "They don't generally, but it's hard to know what a gypsy husband might do when faced with his wife's adultery." He paused in his pacing to shoot her a meaningful glance. "Or what an English husband might do to cover up his own."

Heat rose in her cheeks. She'd had quite enough of this. "You are a vile, vile man. To cast aspersions on my family with nothing more than a few facts—"

"I'm merely trying to get at the truth." His eyes glittered at her. "That is what you want, isn't it?"

"Not from you." Turning on her heel, she approached the desk. "Mr. Manton, I want you to promise that your brother won't be involved in this investigation. He's clearly biased against my family, for no reason that I can see, and I don't want his bias to affect his judgment."

Mr. Manton glanced from her to Mr. Bonnaud, then sighed. "I'm afraid I can't promise you that, Lady Zoe."

"Why not?"

Mr. Bonnaud was the one to answer, in his typically self-satisfied manner. "Because I know more about the Romany people than Dom and Victor put together. I speak their language, I'm familiar with their customs, and I'll have no trouble learning the whereabouts of all the major gypsy families."

Botheration.

"He's right," Mr. Manton added. "Tristan spent far more time with them than I ever did. I was either at school or going about in society with our father. And Victor has had no dealings with them at all."

The words had scarcely left Mr. Manton's lips when a knocking sounded from downstairs.

He rose. "That's probably the records I've been waiting for. So if you'll excuse me . . ."

Surely he wasn't going to rush out of here and leave this matter unresolved! "But . . . but I don't want Mr. Bonnaud to be part of this!" she cried as Mr. Manton headed for the door.

Mr. Bonnaud gave a harsh laugh. "I think my brother has made it clear that you don't have a choice." When she whirled on him, he added with a smirk, "Not if you want Drina found. Assuming that she even exists."

Heaven help her, this was not to be borne! "I could always tell the world that you're a thief," she hissed, unable to govern her temper one second longer. "You were the one seen running from Kinlaw Castle that day. And I am the one who can testify to that."

That didn't seem to faze him one jot. "Go ahead, my lady, tell the world." Mr. Bonnaud marched up to her and lowered his voice to a threatening rasp. "Then I'll tell the world that you might not really be heir to the Earl of Olivier after all."

She gasped. "You wouldn't dare!"

"Not unless he has to," Mr. Manton broke in. When she gaped at him, his tone turned forbidding. "I promised you our discretion, but that was contingent upon yours. If you choose to take my brother on in a fight that could ruin him, then you'll have to take me on as well. And I assure you I'll defend us both by any means necessary."

The warning gave her pause. She hadn't meant for this to go so far. It was just that Mr. Bonnaud had the most abominable ability to shatter her control. Now, thanks to him, she would have to regain lost ground . . . and that meant choking down great gobs of her pride.

"I understand." She forced a smile. "And I . . . apologize for my rash words. Manton's Investigations is doing me a favor, after all. I didn't mean to be ungracious."

When Mr. Manton acknowledged her words with a tight nod, she went on hastily, "But I still think that Mr. Bonnaud—"

"You have no choice," Mr. Manton cut in. "And for more reasons than merely my brother's knowledge of the Romany. I'm in the middle of a case involving a marquess's missing valet, and Victor is tied up in court. Tristan happens to be the only one free to pursue this matter just now." He eyed her steadily. "Unless, of course, you wish to wait longer to have it taken care of."

She let out a frustrated breath. "You know perfectly well I can't afford to delay."

"Then Tristan will be handling your case." As the knocker sounded downstairs again, he added, "I really must tend to that. I'll leave you and my brother to work out the details."

Then he was gone, and she was alone with her nemesis.

How mortifying. She couldn't even bear to look at him after she'd let her temper get the better of her so flagrantly.

When was she going to learn that just because she felt something didn't mean she had to let it fly? As Mama always said, If you keep your true feelings private, you'll never feel regret.

Regret was a bitter pill indeed.

After a moment, Mr. Bonnaud murmured, "Was that really so hard?"

"What?"

"Apologizing."

"You have no idea," she muttered.

When he remained silent, she ventured to look at him and was astonished to find his smirk gone and his eyes surveying her thoughtfully. "Pax," he said. "I didn't mean to provoke you so."

She eyed him uncertainly. "Is that your idea of an apology?"

A ghost of a smile crossed his lips. "Take it however you like, princess."

Princess? Knowing him, he probably meant that as an insult. "Last I checked, I was never heir to a royal title."

His eyes gleamed. "A gypsy princess, then," he amended in a slow, silky drawl that made her stomach flip over.

"We're not even sure that I am a gypsy."

"No. But by the time I'm done, we'll know the truth one way or the other, I promise."

"Don't make promises you can't keep."

Leaning back against the desk, he stared hard at her. "I happen to be very good at what I do. I worked for La Sûreté Nationale in France for years, you know."

"I didn't know, actually." But she did know about the French secret police, who had supposedly cut crime in Paris by nearly half. There'd been articles about them now that Mr. Peel was attempting to start a police force in London. "Details of your former life haven't appeared in the newspapers."

"Yes, well, there are many things that don't appear in the papers. That doesn't make them any less true."

He had a point. And now her curiosity was roused. "What exactly did you do for La Sûreté Nationale?"

"I was an agent. So was Victor. We caught criminals by pretending to be criminals."

"That certainly explains why you were so successful at playing the thief the day we first met," she said testily. "You make a very convincing criminal."

One eyebrow quirked up. "You really don't like me much, do you?"

Torn between telling the truth and being circumspect, she settled for somewhere in the middle. "I don't like having pistols pointed at me." Her voice hardened. "Or mud slung on my father's good name."

"Ah." He drummed his fingers against the desk, then said softly, "Still, you can't ignore the possibility that you could be your father's byblow."

She winced. She had never met anyone like him—so blunt, so rude, so . . . honest. She'd find it refreshing if not for the fact that he was insulting Papa. "You'd really enjoy it if I proved to be so, wouldn't you? It would make me the same as you."

"Hardly." Eyes of arctic blue pinned her in place. "Unlike you, I don't get to choose between being the pampered heir to an estate or merely marrying the pampered heir to an estate. So no, we aren't remotely the same."

"In one respect we are." She regarded him with a faint smile. "It seems you really don't like me much either."

He blinked. Then his lips twitched as if he fought a smile of his own. "Actually, I haven't decided that yet." He raked her with a slow, sensual glance that sent a thrill skittering through her. "I daresay I could like you a great deal . . . under the right circumstances."

There was no mistaking his meaning. Or its effect on her. And she would die before she let him guess it. "Does that sort of blatantly lascivious glance generally sway women to jump into your bed?" she asked tartly.

"Often enough to make it worth the attempt." He grinned. "Besides, it need only work occasionally. Even a man with my lusty appetites must sleep sometime."

She rolled her eyes. "Well, at least now I understand why you're so convinced that Drina was my father's mistress. You judge him by your own low standards."

The insult didn't seem to bother him. "Have you a better explanation for why Drina's people left her to bear a child among strangers in the dead of winter?"

"No," she admitted reluctantly. "But there is one hole in your lovely theory. When I asked around in Highthorpe, I was told of a local proscription against gypsies dating back for decades. So how could Papa have taken a gypsy mistress when there were never any gypsies around Windborough?"

"Can you really be sure of that, princess?"

"Stop calling me that." She was certain he meant to mock her for being the pampered heir to an estate, something he clearly neither understood or approved. "And I'm telling you, I never so much as saw a gypsy growing up."

He eyed her skeptically. "No tinkers, no itinerant musicians, no soothsayers of any kind?"

"Not in Highthorpe." A long ago memory drifted into her mind. "I did meet a fortuneteller once, but that was in London. One of my good friends had a gypsy soothsayer at her birthday party when I was a girl. I remember because Papa got so angry when I told—"

Pain ripped through her. "Oh, Lord, I'd forgotten that. He went on and on about the foolishness of hiring gypsies to spout nonsense in the ears of young, respectable girls. At the time, I thought he was just being overly cautious as usual." Her voice dropped to a whisper. "But what if it was more than that?"

"You mean, what if she was your father's mistress?"

"No, of course not," she said dismissively. "What if Papa didn't like gypsies because of buying me from one of them?"

His face clouded over. "I told you—the Romany don't sell their children."

"But it could happen."

"It's highly unlikely." He crossed his arms over his chest. "It makes far more sense that the former mistress of your father would have shown up at this party because she wanted to find out if you were all right. Did the woman show any special interest in you? Ask you any probing questions?"

"Not really. She just read my palm along with all the other girls."

"What did she say?"

"A great many things." As the memory of it sank in, she walked over to the window to stare out at the waiting hackney. "She said I was born of secrets and sadness. That it would either destroy my future or lead me to greatness. And she said I would be the hand of vengeance one day. Whatever that means."

"It could mean anything," he said with surprising gentleness. "A good fortuneteller leaves the predictions vague or mysterious on purpose so that you can make what you wish of them. Most of what they tell people is rot, anyway."

She dearly hoped so, considering something else the woman had said: A handsome gentleman with eyes like the sky and hair like a raven's wing will come into your life.

Oh, Lord, she'd better never mention that to him. She could only imagine what he would make of it.
Book Info:
The third deliciously sexy novel in the New York Times bestselling Duke's Men historical romance series, featuring an investigator who sets out to find gypsies—and unexpectedly finds love.
Investigator Tristan Bonnaud has one aim in life—to make sure that his half-brother George can't ever ruin his life again. So when the pesky Lady Zoe Keane, the daughter of the Earl of Olivier, shows up demanding that the Duke's Men find a mysterious gypsy woman, he seizes the opportunity to also hunt for a gypsy friend who knows secrets about George. Tristan doesn't expect to uncover Lady Zoe's family secrets, as well…or end up falling for the woman who will risk all to discover the truth.
Book Links:
Author Bio
Sabrina Jeffries is the NYT bestselling author of 37 novels and 9 works of short fiction (some written under the pseudonyms Deborah Martin and Deborah Nicholas). Whatever time not spent writing in a coffee-fueled haze of dreams and madness is spent traveling with her husband and adult autistic son or indulging in one of her passions—jigsaw puzzles, chocolate, and music. With over 7 million books in print in 18 different languages, the North Carolina author never regrets tossing aside a budding career in academics for the sheer joy of writing fun fiction, and hopes that one day a book of hers will end up saving the world.
To join my mailing list, fill out the form at http://www.sabrinajeffries.com
To join my Facebook Reader Page: click "like" at http://www.facebook.com/SabrinaJeffriesAuthor