Today it is my pleasure to Welcome author
Denise Williams
to HJ!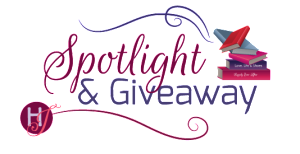 Hi Denise and welcome to HJ! We're so excited to chat with you about your new release, How to Fail at Flirting!

Hello! I'm so excited to join you today!

Please summarize the book for the readers here: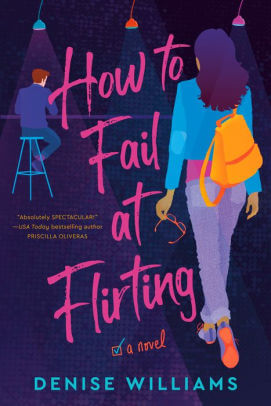 Dr. Naya Turner is a professor of math education. She's a list-maker, but the only things on her list the last three years have been throwing herself into work and rebuilding her professional reputation after an abusive ex left it in tatters along with her confidence. Her best friends challenge her to step outside the box, to turn up her volume, and help her make a to-do list of items like flirting with a bartender, taking a risk, and enjoying a one-night stand. The bartender spills her drink, the risk she takes leaves her dizzy, and who knew someone could fail at a one-night stand? Through it all, she meets Jake who ends up being a perfect distraction and in town on vacation, except it turns out Jake's own to-do list could lead to Naya losing her job. She didn't plan on adding 'fall head-over-heels' and 'put it all on the line' to her list, but that's where she finds herself as she navigates work, healing, love, and the rest of the to-do list.

Please share your favorite line(s) or quote from this book:
This exchange takes place on one of their first dates and I love how smitten Jake is from the beginning.
"…I'm not usually spending nights with sexy, funny, interesting, sexy women. What about you?"
"Not normal for me, either." This night was shaping up to be the furthest I'd been from normal in years. "And you said sexy twice."
"It was intentional."
Please share a few Fun facts about this book…
In case anyone is wondering how to cast the movie, I had images of Henry Cavill and Meghan Markle in my head for Jake and Naya.
Naya enjoys a few too many gin and tonics the night the couple meetings and that is my drink of choice. My cousin designed a signature cocktail for the book that's flavored with blueberry and basil.
When writing the last scene and the epilogue, I listened to "Rainbow Connections" by Garfunkel and Oates on repeat. I can't read those scenes without hearing that song in my head and I'm not mad about it. It's a perfectly joyful, hopeful, love-positive song.
I gave Jake and Naya a few of my own quirks: Like Jake, I've never seen Star Wars (admittedly, it's been on in my presence, but I paid so little attention that I don't think it counts). Like Naya, I am afraid of butterflies and my worst first date ever was visiting a butterfly house.
My son is four and when he sees my book in photos on social media, he yells "Mommy! It's Your book!" It melts me every single time.
What first attracts your Hero to the Heroine and vice versa?
Before Jake sees Naya, he overhears her talking on the phone about her friend's mom's pole dancing injury. He's immediately taken by her sense of humor and once they begin talking, he finds himself laughing more than he has in a long time. Naya notices Jake's build and blue eyes first (who isn't going to notice Henry Cavill!?), but once the two begin talking, she finds his sense of humor to be the sexiest thing about him. Well, that and her early realization that he's kind of a nerd.
Did any scene have you blushing, crying or laughing while writing it? And Why?
Jake and Naya attend a charity gala and Naya realizes she's beginning to feel more confident. The night they spend at the gala makes me laugh at their jokes and blush in anticipation of the after-gala activities. This snippet so perfectly captures my favorite things about the book—the playfulness, the affection, and the heat.
"Am I fancy enough to be your date?" I twirled, the dress swishing around my strappy silver heels, as Jake turned. I wasn't worried what he'd think, because I knew he wanted me there, not to show me off, but to be by his side. I grinned as I came out of the twirl, that realization fresh in my mind.
He moved toward me, his hands landing on my waist and his smile mischievous. "Very fancy. Maybe we should skip this thing." He lowered his full lips to my jaw and dropped kisses down my neck as his hands slid over my backside.

"Hey, this dress was expensive. I can't have you tearing it off me."

"Give me more credit than that. I'd ease it off slowly," he said, planting sweet little kisses by my ear before lightly sucking on the left lobe. "And I'd place it gently on a padded hanger before even thinking of pleasuring you. You'd beg, tell me you want me, but I'd say, 'No, Naya, you know this dress is my first priority, and I'll be back in twenty minutes after I run it to the dry cleaner.' "

I giggled and pushed against his chest. "That's all I ask."

Jake brought my hand to his mouth, brushing his lips over my knuckles. "You look beautiful."
Excerpt. © Reprinted by permission. All rights reserved.

Readers should read this book….
If you like to pair laughter with your swoon and don't mind a side dish of emotion with a dollop of steam, make this book your next meal. Also, if you like cheese puns, this might be the book for you on that fact, alone. What the couple enjoys most about each other is the ability to be silly with one another and you see that in the book, but it's that silliness that leads to trust and the love that ultimately gives Naya the agency to work on her own healing.
What are you currently working on? What other releases do you have in the works?
Right now, I'm working on The Fastest Way To Fail which will be out fall 2021. It's about a journalist who is tasked with testing a fitness app and falls for her assigned personal trainer who has a small role in How to Fail at Flirting. This one is a slow burn and I had so much fun writing it—I can't wait to share it with everyone next year.

Thanks for blogging at HJ!
Giveaway:

E-copy giveaway of How to Fail at Flirting from Berkley. U.S. (Winner must have an email address associated with NetGalley).
To enter Giveaway: Please complete the Rafflecopter form and Post a comment to this Q:

I dedicated this book to my husband with the line "If I were re-arranging the alphabet, I'd put U and I next to each other." What's your favorite cheesy pick-up line?
Book Info:
One daring to-do list and a crash course in flirtation turn a Type A overachiever's world upside down.
When her flailing department lands on the university's chopping block, Professor Naya Turner's friends convince her to shed her frumpy cardigan for an evening on the town. For one night her focus will stray from her demanding job and she'll tackle a new kind of to-do list. When she meets a charming stranger in town on business, he presents the perfect opportunity to check off the items on her list. Let the guy buy her a drink. Check. Try something new. Check. A no-strings-attached hookup. Check…almost.
Jake makes her laugh and challenges Naya to rebuild her confidence, which was left toppled by her abusive ex-boyfriend. Soon she's flirting with the chance at a more serious romantic relationship—except nothing can be that easy. The complicated strings around her dating Jake might destroy her career.
Naya has two options. She can protect her professional reputation and return to her old life or she can flirt with the unknown and stay with the person who makes her feel like she's finally living again.