Today it is my pleasure to Welcome romance author
Elizabeth Michels
to HJ!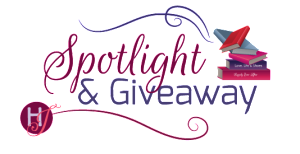 Hi Elizabeth and welcome to HJ! We're so excited to chat with you about your new release, How to Lose a Lord in 10 Days or Less!
Thank you so much! I'm happy to be here!
Please summarize the book for the readers here:
A rebellious society outcast helps an uptight lord to see that perfect is flawed and flawed is perfect even in racehorses and especially in love.
Andrew becomes stranded on the road south from Scotland and seeks refuge on Katie Moore's estate. Katie is unlike any lady he's ever met and the two disagree about everything under the sun until one night when Andrew joins her for dinner…in her cottage, alone. They form a tentative friendship that grows into something deeper until the danger that drove Andrew back to England threatens everything they've built.
Please share the opening line of this book:
Andrew rounded a bend in the road and urged his mount into a small patch of woods. Damn the open terrain of the moors." – HOW TO LOSE A LORD IN 10 DAYS OR LESS
Please share a few Random facts about this book…
• The heroine of this book, Katie Moore, has red hair even though the lovely lady on the cover is a brunette. But, the lady on the cover does have on a really pretty red dress, so I let the discrepancy slide.
• This story came out of a character that was in MUST LOVE DUKES by the name of Andrew Clifton, Lord Amberstall. He wasn't originally going to have his own book, but he was so over-the-top with his male opinions that my editor asked for him to have his own story. He still cracks me up.
• I set this story in the North Yorkshire Moors on an estate called Ormesby Place. Although Ormesby Place is fictitious, it sits in a location where I spent the summer when I was 18 years old, on Ormesby Bank.
Please tell us a little about the characters in your book. 
Lady Katie Moore is no lady. She is a breeches wearing, somewhat wild daughter of an earl. She lives in the old gamekeeper's cottage on her family's property and spends her days trying everything from pottery to playing the bagpipes. She doesn't do any of these things well, but that doesn't deter her at all, it only makes her play the bagpipes that much louder.
On the other hand, Andrew Clifton, Lord Amberstall, is nothing if not a proper and orderly gentleman driven to perfection in everything he does. He was once a well-known horse breeder in society and an all-around popular gentleman in society. Of course, that was before the incident that sent him running to Scotland two years ago. Now, he's a gentleman on the road home, unsure of what is waiting for him at the end of his journey or if he desires that life anymore.
As you wrote your protagonist was there anything about them that surprised you?
When I started writing Andrew, I was pretty convinced he was the same person at his core that he appears on the outside, but I was wrong. Although he began the story the same uptight, arrogant lord he was in book 1 of the series, he softened as I wrote him…or maybe that was Katie's influence on him. *grins* either way, he changed more than I expected over the course of the book.
The First kiss…
This story simmers for a bit before things heat up between them, but once they do…
He reached up and lifted the long braid from her shoulder, allowing it to trail over his fingers before falling back against her body. His gaze lingered on her neck for a moment, heating her skin even more and causing her heart to race. When his eyes finally met hers, there was an intensity hidden in their golden depths.
Taking a small step back, she forced words to her lips. "You're going to leave here soon…"
His gaze softened as he closed the gap between them. "Katie, I can't pretend to know what will happen tomorrow, but I'm here now."
"Andy…" She couldn't think clearly with him so close.
"I know we need to discuss things, but there's something I must do just now."
Something he must do… He was leaving? "But it's night. What do you possibly have to do?"
"This," he whispered. He raised his hands to frame her face, pressing his mouth to hers. The touch of his lips was soft and demanding. Her eyes fluttered closed as the world seemed to hang there, suspended in their kiss. His hands held her in a light grasp, but she wasn't going anywhere. Rising to her toes, she pressed into the kiss, wanting more.
If your book was optioned for a movie, what scene would you use for the audition of the main characters and Why?
Andrew and Katie have such great conversations, it's hard to choose one, but I think this one shows who the characters are at the beginning of the story. In this scene Katie is sitting on the fence overseeing the care of Andrew's horse. And then he finds her…
"It needs to be cooled with water before wrapping it," Lord Amberstall stated as he joined her at the fence. He leaned over the top rail at her hip, bracing his forearms against the wood.
"Good morning to you, as well." She kept her eyes on the horse.
"Of course, that won't heal what is troubling him, in my experience," he mused.
"Time and patience will heal quite a bit, in my experience."
He cocked his head toward her, drawing her atten¬tion. "I thought Shadow was going to be given room in your stables for a fortnight until he could be seen to."
"Oh, you're anxious to stay now, are you?"
"No." He drew back in offense. "I would like nothing more than to put that horse out of its misery, purchase another, and be on my way."
"Your horse can be healed, Lord Amberstall."
"So you keep saying."
"You're one of those people. I understand quite well." She shot him a smile made of daggers and wrapped with loathing. "I've had dealings with gentle¬men like you before. You only see a small flaw, not the whole of any situation."
"I am not one of those people. I simply have standards of health and strength." He nodded with an imperious expression of all-knowing rightness—the bastard.
She let out a small breath and looked away. "Strength isn't always found in muscles, you know."
"That's precisely where strength needs to be found if the beast is to carry me down the road from here."
"The beast," she mimicked. "Typical."
"My apologies. Shadow's Light."
"You named your horse Shadow's Light?" She rolled her eyes. Poor horse.
"Yes. Do you have an issue with that as well?"
"No, it seems rather fitting."…for the horse of an arrogant lord whose only care is fancy titles and nothing more, she finished in silence.
"It's apparently better than 'beast,' which I apolo¬gize for the insensitivity of using."
She turned back to him, catching the lack of sincer¬ity in his face for a second before he corrected it with a polite smile. He was just as false as the rest of the ton. He was the reason she kept to the moors. Yet here he was, invading her peaceful life—which was entirely her fault. "My lord, do you want my help or not?"
He pointed to the groom. "This is not the help I sought."
She watched him for a moment as she bit at one of her fingernails. Had anyone ever told this man no? She doubted it. Dropping her finger from her mouth, she leveled him with a glare he could not misunderstand. "Sometimes there are injuries, but those injuries cannot be allowed to cease life. Shadow's Light is worth saving."
His deep voice was quiet when he spoke. "You may get him to walk, but he'll never run."
"Perhaps not." She shrugged. "We shall see."
His golden brows dipped into a deep vee as he regarded her. "To what end, Lady Katie?"
"I don't know yet." Did he truly only care for him¬self and his convenience on his journey to his home? "Don't you have any fondness for the creature? He is your horse, after all."
"Certainly." His gaze dropped to the grass, but she still saw some emotion there. It resembled regret, but that couldn't be, or if it was, it certainly wasn't over his poor horse's condition.
If you could have given your characters one piece of advice before the opening pages of the book, what would it be and why?
I would give Andrew and Katie pats on the back and say, "There, there." Why? Because these characters are so stubborn they wouldn't listen to me anyway. They tear head first into this book and nothing I say would change that…nor would I want to. The fun is in the journey, after all.
What are you currently working on? What other releases so you have planned for 2014?
I'm currently writing Roselyn Grey and Ethan Moore's story. It's a twisted tale that begins on the same estate where HOW TO LOSE A LORD IN 10 DAYS OR LESS takes place, but soon moves back to London. What's waiting in London? The season, society mishaps and Roselyn's new friends, Evangeline Green and Isabelle and Victoria Fairlyn. It's going to be a fun time! But, for these books, there will be a small wait as I'm still writing them. *grins* Three book releases in six months requires some recovery before I do it all over again.
Thanks for blogging at HJ!
I hope you enjoy HOW TO LOSE A LORD IN 10 DAYS OR LESS! Thank you for hosting me on Harlequin Junkies today!
Giveaway:

Print copy of HOW TO LOSE A LORD IN 10 DAYS OR LESS
To enter Giveaway: Please complete the Rafflecopter form and Post a comment to this Q:

Katie has a lot of…interesting hobbies. What's one unusual hobby you like to do in your free time?
Book Info:
"I want to know you, to understand anything at all about you, because you are the most maddening lady I have ever encountered."
He's the perfect gentleman…
After years hidden away from the mockery of the Ton, proud Andrew Clifton, Lord Amberstall, is finally ready to face Society again. But when his horse is injured on the road to London, Andrew finds himself literally thrown at the feet of the beautiful, infuriating, and undeniably eccentric Katie Moore.
…she's anything but a lady.
Katie always preferred the stables to society, so when she was badly injured in a riding accident, she was more than happy to retreat to the countryside and give up the marriage mart for good. She never expected an infuriatingly proper lord to come tumbling into her life-and she certainly never expected to find herself wondering what it would be like to rejoin the world at his side. They couldn't be more different, and soon Andrew and Katie find themselves at odds about everything but the growing passion between them…and a keen awareness of a threat that may end their unconventional romance before it has even begun.
Book Links:
Author Bio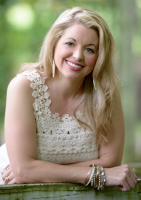 Elizabeth Michels grew up on a Christmas tree farm in rural South Carolina. After tip-toeing her way through school with her focus on ballet steps and her nose in a book, she met a boy and followed him a thousand miles away from home to Kansas City, Missouri, before settling down in North Carolina. She attended Park University where she graduated Magna Cum Laude with a BA in Interior Design. Elizabeth is a lover of happily-ever-afters; she invites you to read her stories, get lost, and enjoy.