Today it is my pleasure to Welcome romance author
Vanessa Kelly
to HJ!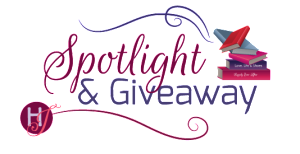 Hi Vanessa and welcome to HJ! We're so excited to chat with you about your new release, How to Plan a Wedding for a Royal Spy!
Please summarize the book for the readers here: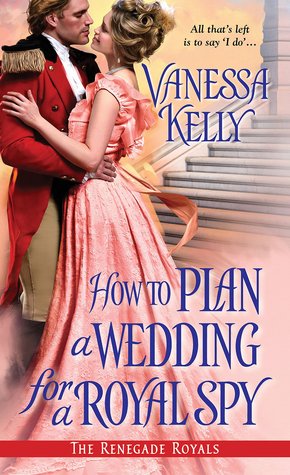 A friends to lovers story, featuring a straight-up, good guy alpha male and a bookish spinster who both learn to go a little bit wild.

Please share the opening lines of this book:
Death clawed at his boot.

Swiping away grit and sweat from his eyes, Captain William Endicott peered at the man crumpled at his feet. It was a French cuirassier, one of Bonaparte's elite cavalry officers.
Please share a few Random facts about this book…
It's my first bromance—in addition to the regular romance story line. The hero, Will Endicott, and his best friend and cousin, Alec Gilbride, are fellow spies. I based them on the two male leads of the TV show, Strike Back. Sullivan Stapleton and Philip Winchester are two seriously sexy dudes. Will is based on the Philip Winchester character. BTW, Alec is the hero of the next book to follow in the series. Another fun fact is that the heroine, Evie Whitney, is an identical twin. She and her sister have been known to switch identities on more than one occasion, which figures in a few scenes in the book.

Please tell us a little about the characters in your book. 
Will Endicott is the proverbial good guy—brave, heroic, and kind, who takes his duties as a soldier and spy very seriously. He's also the illegitimate son of the Duke of York, one of England's royal princes. The duke also happens to be Will's superior officer, which gets a bit tricky, especially when the duke orders Will to spy on Evie Whitney, his former childhood sweetheart. Evie is suspected of being part of an assassination plot, and Will is determined to prove her innocent. He's quite surprised to find that Evie is no longer the shy, adoring girl he once knew. In fact, Evie is now quite resourceful and strong-willed, and there's no way she's going to just let Will order her around like the old days!

As you wrote your protagonist was there anything about them that surprised you?
How willing they were to push the envelope. Both Will and Evie have spent a lifetime being good, responsible people who don't make waves. But the more I wrote them, the more I realized how much they both longed to break free of the expectations their families and friends placed on them. It seems they both wanted to take a walk on the wild side!

The First kiss…
Their first kiss happened when they were both teenagers. It actually appears as a flashback in the book. Evie surprised Will by making the first move. It was a kiss that caused them all sorts of problems, but stayed with them until they met again years later.

Did any scene have you crying or laughing (or blushing) while writing it?
Will and Alec can be pretty hilarious together. Will is the serious guy who wants to get the job done, while Alec is the hell-raiser who's always getting them into trouble:

Unlike Will, who'd spent the last several weeks mopping up the remnants of Napoleon's army, Alec had marched to Paris with the troops enforcing the occupation.

"Aye," Alec sighed. "I had a rough go of it while you were off adventuring on the frontier. I envied you, you lucky bastard."

Will snorted his disdain. "Yes, I'm sure Paris was torture for you."

Alec, no doubt, had taken the sojourn as an opportunity to drink and wench his way through the city. No matter where he went, women always threw themselves at his feet. Will had often been forced to save his cousin's hide, dragging Alec off before some irate father or husband came after him with a shotgun or old blunderbuss and even, on one memorable occasion, a machete.
If your book was optioned for a movie, what scene would you use for the audition of the main characters?
The scene when Evie and Will meet after several years apart. Evie is completely stunned that Will pops back up in her life. Will, on the other hand, has to pretend he hasn't reappeared in her life in order to spy on her. They both have to work to keep their emotions under control, and they find it a big challenge:

"Evie, it's splendid to see you again, too," he said rather formally. "You're looking well."

That was patently untrue. Evie knew her face must be flushed an unattractive red from a combination of heat and nerves, and her unruly hair was no doubt curling damply around her face. Never had she felt more awkward and graceless, and she wanted to bash Will over the head for putting her in this position.

"What are you doing here?" she blurted out. "Did my mother invite you?"

It would be just like Mamma to forget to tell her something so important.

Will snorted. "Not bloody likely. She looked like she'd swallowed a lemon when she caught sight of me in the entrance hall. Clearly, her feelings for me haven't changed."

Oddly enough, his blunt speech eased her anxiety. This was the Will she knew, not the formal, smoothly handsome stranger who'd greeted her.
If you could have given your characters one piece of advice before the opening pages of the book, what would it be and why?
I would tell them to trust and believe in each other. That's basically the key issue at the heart of the book, and the lesson they have to learn.

What are you currently working on? What other releases so you have planned for 2015?
I recently turned in the manuscript for HOW TO MARRY A ROYAL HIGHLANDER, the final book in The Renegade Royals Series. That's out in July. My editor and I are also working on a spin-off series to The Renegade Royals. I'm really looking forward to starting on that! I've also got a new contemporary romance coming out in February, under my VK Sykes pen name. Those are the books I write with my hubby. MEET ME AT THE BEACH is the first book in a new series with Grand Central Publishing, and the stories are set on a small island off the coast of Maine.

Thanks for blogging at HJ!
Giveaway:

Print copy of HOW TO PLAN A WEDDING FOR A ROYAL SPY by Vanessa Kelly
To enter Giveaway: Please complete the Rafflecopter form and Post a comment to this Q:

Do you like spy stories? Who are some fictional spies that you like—TV, movie, or book?
Excerpt
Will tipped her chin up with a leather-gloved finger, forcing her to look straight into his riveting eyes. Eyes that had always been able to see clear into her heart. In the old days, Evie had found that enchanting. Now his close inspection inspired conflicting impulses—to melt into his arms, or to leap down from the carriage and take to her heels, heading for the uncertain safety of Hertford Street.

A wry smile curled up the corners of a mouth that was both hard and generous and utterly masculine. Evie could remember every detail of how that mouth tasted—even after only one kiss under a moonlight sky years ago.

As if in response to the vivid memory, his fingers moved to gently cradle her jaw. He barely touched her, and yet his touch held all the heat and emotion of a lover's embrace.

"You are going to drive me mad, aren't you?" Will murmured.

The intensity of his gaze struck her full-force, making her heart pound with a heavy beat that rushed blood through her body. Evie began to tremble deep inside, and it radiated out until even her fingers shook.

"Will," she managed to croak. "What are you about?"

He finally shifted his gaze, casting a quick glance around. His hand, however, remained on her chin a moment longer, finally drifting away in a soft slide along the underside of her jaw. As hard as she tried, she could not repress a shiver.

Then he turned forward and put a few inches of space between them. "God knows what I'm doing," he muttered, as if to himself.
Book Info:
Whether as spies or lovers, the Renegade Royals—illegitimate sons of England's Royal Princes—are bold, skillful, and a force to be reckoned with…
A war hero returned from Waterloo should be able to indulge in a bit of bad behavior. Instead, Captain William Endicott is summoned by his father, the Duke of York, to investigate an assassination plot. The unlikely suspect: William's former sweetheart. Will can't believe that innocent Evie Whitney could be mixed up in anything so nefarious. Then again, almost everything about Evie has changed—except for his body's instinctive response to hers…
Just as Evie's life is finally coming together, Will saunters back into it. Should she slap him—or seduce him? Even as she tries to decide, scandal pushes her toward marriage with a man she can neither trust nor resist—and into the heart of a deadly conspiracy…

Renegade Royals # 3
By: Vanessa Kelly
Releasing January 6th, 2014
Zebra / Kensington

Buy Links: Amazon | Barnes | iTunes | Kobo
Meet the Author: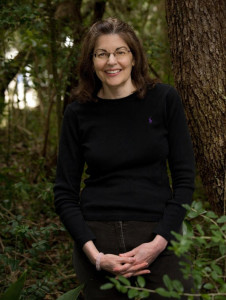 Vanessa Kelly is an award-winning author who was named by Booklist, the review journal of the American Library Association, as one of the "New Stars of Historical Romance." Her Regency-set historical romances have been nominated for awards in a number of contests, and her second book, Sex and The Single Earl, won the prestigious Maggie Medallion for Best Historical Romance. Her current series, The Renegade Royals is a national bestseller. Vanessa also writes USA Today bestselling contemporary romance with her husband, under the pen name of VK Sykes.
Author Links: Website | Blog | Facebook | Twitter | Goodreads
Tourwide Rafflecopter Giveaway: (Grand Prize of a $20 Amazon or Barnes Gift Card and 4 Runners Up will receive print copies of SECRETS FOR SEDUCING A ROYAL BODYGUARD and MY FAVORITE COUNTESS.) – Rafflecopter