Today it is my pleasure to Welcome author
Diana Muñoz Stewart
to HJ!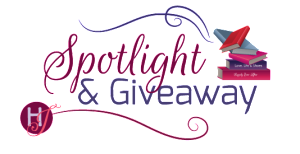 Hi Diana and welcome to HJ! We're so excited to chat with you about your new release, I Am Justice!
Please share your favorite scene from I Am Justice: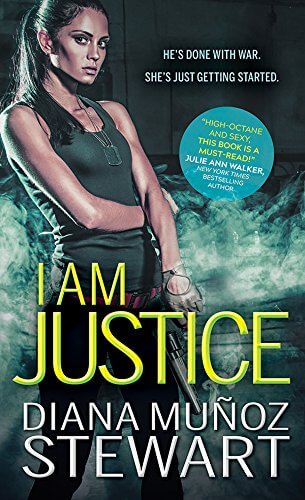 One of my favorite scenes in I Am Justice takes place after Justice's mission in Jordan. In order to protect Sandesh from her family, she abandons him in the Middle East. He later catches up with her and is brought by the family, who is still somewhat a threat to him at this point, into the office of the family matriarch, Mukta Parish.

I love this scene because we get to be part of that first moment when Sandesh realizes that he's in love with Justice. I think it's both powerful and sweet.

Here's an excerpt:
"The moment Gracie showed him inside, Sandesh knew he'd be doing whatever they wanted.
Justice.
She stood up, turned. Those eyes—a deep darkness that captured pinpricks of light and turned them to stars—beamed. Like he carried something she'd been waiting for. Something she desperately needed.
Damn. He wished he could be angry. Forget this woman who'd told him her nightmare as a way to offer comfort. Forget that she'd risked herself for a child. Forget the seamless nighttime eyes that had launched the grenade that had saved them. Forget the lost and broken parts. The way she'd sung to him. The way she'd threaded her hand through his. Threaded her body around his. Threaded herself around his heart.
He should have been angry. He wanted to be. But he understood her too well. And he understood that leaving him had been her way of protecting him.
But he didn't need her protection. He walked to her. What had they done to her? She looked so…shaken. Behind her, Leland and Mukta exchanged glances. He didn't care. If they wanted his cooperation, they'd have to put up with him being here. For Justice.
Her dark eyes. So beautiful and intense he had to swallow the pain in his throat. She lowered her eyelashes. "You looked so peaceful sleeping. I didn't want to disturb you."
The corners of his mouth twitched. He held on to the smile. Barely. "I appreciate you leaving my passport at the airport. Kind of you."
She whispered, "You don't have to join my family. This mission."
Oh hell. He wrapped his arms around her. "It's done, Justice. I'm in it with you."
She put her hands around his waist, tugged him closer. He could feel the entirety of her—the spread of her hips, the bend in her shoulder, the length of her neck, the muscles in her arms, the tip of her nose, the lay of her forehead against his cheek. Everywhere she touched left an impression of her as sweet and powerful as her kisses, her sighs, her tears, curses, laughter.
He loved this woman. Not going to tell her that. Not here. At least not with words.
He tipped her head up and kissed her. He'd expected her to hold back. Family in the room and all. But she didn't. She dipped her tongue into his mouth, tasted him as unconsciously and fully as if they were alone.
Sharp heat knifed through his body. He should walk away. Protect his heart. Not just his heart, but his charity. Too bad his programming, as Gracie put it, didn't work that way.
They broke apart. A moment longer and it would've gotten really awkward."

Excerpt. © Reprinted by permission. All rights reserved.

Hope you enjoyed this excerpt!

In the scene Justice is, for all intents and purposes, introducing her boyfriend to her family. And it's a bit awkward. I remember introducing my boyfriend (now husband) to my parents. We were so young. Teenagers. There was a lot of looking at our feet and mumbling and guilty blushing. Thankfully, we've gotten over that.

Thanks for blogging at HJ!
Giveaway:

Print copy of I Am Justice (Band of Sisters) by Diana Muñoz Stewart
To enter Giveaway: Please complete the Rafflecopter form and Post a comment to this Q:

Did you ever have an awkward first meeting between past or current boyfriends or girlfriends and your parents?
Book Info:
This bad-ass band of sisters plays for keeps.
She's ready to start a war
Justice Parish takes down bad guys. Rescued from the streets by the world renowned Parish family, she joined their covert sisterhood of vigilante assassins. Her next target: a sex-trafficking ring in the war-torn Middle East. She just needs to get close enough to take them down…
He just wants peace
Sandesh Ross left Special Forces to found a humanitarian group to aid war-torn countries. But saving the world isn't cheap. Enter Parish Industriesand limitless funding, with one catch—their hot, prickly 'PR specialist', Justice Parish.
Their chemistry is instant and off-the-charts. But when Justice is injured and her cover blown, Sandesh has to figure out if he can reconcile their missions. With danger dogging their every move, their white-hot passion can change the world—if it doesn't destroy them first.
Book Links: Amazon | Barnes & Noble | iBooks| IndieBound


Meet the Author: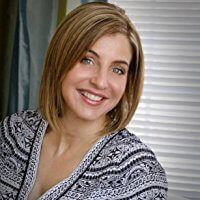 Diana Muñoz Stewart is the award-winning, romantic suspense author of the Band of Sisters series, which includes I Am Justice (Sourcebooks Casablanca). She lives in eastern Pennsylvania in an often chaotic and always welcoming home that—depending on the day—can include husband, kids, extended family, friends, and a canine or two. When not writing, Diana can be found kayaking, doing sprints up her long driveway—harder than it sounds–practicing yoga on her deck, flying, climbing, or hiking with the man who's had her heart since they were teens. Find Diana at  Website | Facebook | Twitter  | GoodReads |