Today it is my pleasure to Welcome author
Clare Mackintosh
to HJ!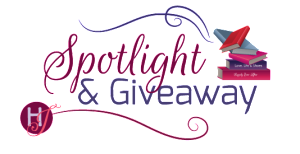 Hi Clare and welcome to HJ! We're so excited to chat with you about your new release, I Let You Go!
Please summarize the book for the readers here: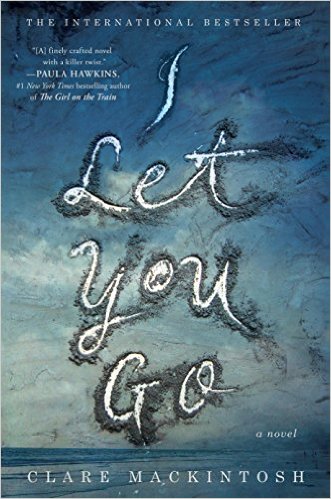 I Let You Go opens with a hit and run that kills a five-year-old boy, and tells the story of the police investigation to find the driver. We follow Jenna Gray, who moves to rural Wales in an attempt to come to terms with what's happened, and with the loss of her son. The novel is part police procedural, part psychological thriller, with a killer twist.

Please share the opening lines of this book:
Detective Inspector Ray Stevens stood next to the window and contemplated his office chair, on which an arm had been broken for at least a year. Until now he had simply taken the pragmatic approach of not leaning on the left side, but while he was at lunch someone had scrawled "Defective" in black marker pen across the back of it. Ray wondered if Business Support's newfound enthusiasm for equipment audits would extend to a replacement, or whether he was destined to run Bristol CID from a chair that cast serious doubts over his credibility.
Please share a few Fun facts about this book…
I Let You Go is a very dark psychological thriller, so it's hard to think of 'fun' facts about it! Here goes…
Readers send me photos from all over the world of messages written in the sand. I love them!
Detective Kate Evans has my old police shoulder number (the ID numbers British police have on their uniforms) and Jenna Gray has my date of birth.
I wrote several chapters (all those written from a point of view we only meet in the second half of the book) with my eyes shut, because they were so scary.
Please tell us a little about the characters in your book. As you wrote your protagonist was there anything about them that surprised you?
Jenna Gray is in her late thirties. Grief plays a major part in her journey, and during the course of the novel she learns to let go of her past and to live again. When she arrived in my head I knew she had secrets but I didn't know what they were until I started writing, and her past gradually unfolded on the page.
Ray Stevens is a detective inspector working in the police Criminal Investigation Department (CID). I knew from the outset he was very committed to work, and that his family had slipped down the list of priorities for him, but I was still surprised by how blind he was to the truth – both at home and at work.
If your book was optioned for a movie, what scene would you use for the audition of the main characters and why?
We've had lots of interest in the screen rights for I LET YOU GO, which is really exciting. There's a key scene towards the middle of the novel which I would use as an audition piece, because it contains four of the main characters, and is a crucial part of the story. I can't share it here, because it also contains a massive spoiler! Finding the right actress to play Jenna Gray would be really important, so I'd also use a scene from near the start of the book. It's a few days after the hit-and-run that killed five-year-old Jacob, and Jenna is starting to unravel. She's deeply traumatized by the accident, and consumed by guilt and grief. She is standing in the garden studio she uses for her work as a sculptor. There's no dialogue, so the challenge would be to convey the intense emotion in this scene.
The floor lies unseen beneath a carpet of broken clay; rounded halves of pots ending abruptly in angry jagged peaks. The wooden shelves are all empty, my desk swept clear of work, and the tiny figurines on the window ledge are unrecognizable, crushed into shards that glisten in the sunlight.

By the door lies a small statuette of a woman. I made her last year, as part of a series of figures I produced for a shop in Clifton. I had wanted to produce something rea, something as far from perfection as it was possible to get, and yet for it still to be beautiful. I made ten women, each with their own distinctive curves, their own bumps and scars and imperfections. I based them on my mother; my sister; girls I taught at pottery class; women I saw walking in the park. This one is me. Loosely, and not so anyone would recognize, but nevertheless me. Chest a little too flat; hips a little too narrow; feet a little too big. A tangle of hair twisted into a knot at the base of the neck. I bend down and pick her up. I had thought her intact, but as I touch her the clay moves beneath my hands, and I'm left with two broken pieces. I look at them, then I hurl them with all my strength towards the wall, where they shatter into tiny pieces that shower down onto my desk.

I take a deep breath and let it slowly out.
What do you want people to take away from reading this book?
I'd like readers to feel a little bit scared (everyone likes a rollercoaster, right?) and surprised by the twists and turns. I also hope that I LET YOU GO prompts some thought around some of the issues explored, such as the way our past defines us.
What are you currently working on? What other releases do you have planned for 2016?
My second book, I SEE YOU, is out in the U.K. in July 2016 and will come out in the U.S. next year. It starts with a woman who finds a photograph of herself in an advert in a free London newspaper, and sets out to find out why it's there. It's very dark and very scary!

Thanks for blogging at HJ!
Giveaway:

Print copy of I LET YOU GO by Clare Mackintosh
To enter Giveaway: Please complete the Rafflecopter form and Post a comment to this Q:

What do you think is most important in a book, interesting plots or interesting characters? Why?
Excerpt from I Let You Go:
PROLOGUE

The wind flicks wet hair across her face, and she screws up her eyes against the rain. Weather like this makes everyone hurry, scurrying past on slip- pery pavements with chins buried into collars. Passing cars send spray over their shoes, the noise from the traffic making it impossible for her to hear more than a few words of the chattering update that began the moment the school gates opened. The words burst from him without a break, mixed up and back to front in the excitement of this new world into which he is growing. She makes out something about a best friend, a project on space, a new teacher, and she looks down and smiles at his excitement, ignoring the cold that weaves its way through her scarf. The boy grins back and tips up his head to taste the rain, wet eyelashes forming dark clumps around his eyes.
"And I can write my name, Mummy!"
"You clever boy," she says, stopping to kiss him fiercely on his damp forehead. "Will you show me when you get home?"
They walk as quickly as five-year-old legs will allow, her free hand holding his bag, which bangs against her knees.
Nearly home.
Headlights glint on wet tarmac, the dazzle blinding them every few seconds. Waiting for a break in the traffic, they duck across the busy road, and she tightens her grip on the small hand inside the soft woolen glove, so he has to run to keep up. Sodden leaves cling to the railings, their bright colors darkening to a dull brown.

They reach the quiet street where home lies just around the corner, its seductive warmth a welcome thought. Secure in the environs of her own neighborhood, she lets go of his hand to push away the strands of wet hair from her eyes, laughing at the cascade of droplets it causes.
"There," she says, as they make the final turn. "I left the light on for us." Across the street, a redbrick house. Two bedrooms, the tiniest kitchen,
and a garden crammed with pots she always means to fill with flowers. Just the two of them.
"I'll race you, Mummy . . ."
He never stops moving; full of energy from the second he wakes until the moment his head hits the pillow. Always jumping, always running.
"Come on!"
It happens in a heartbeat; the feeling of space by her side as he runs toward home, seeking out the warmth of the hall, with its porch-light glow. Milk, biscuit, twenty minutes of television, fish fingers for tea. The routine they have fallen into so quickly, barely halfway through that first term at school.

The car comes from nowhere. The squeal of wet brakes, the thud of a five- year-old boy hitting the windshield and the spin of his body before it slams onto the road. Running after him, in front of the still-moving car. Slipping and falling heavily onto outstretched hands, the impact taking her breath away.
It's over in a heartbeat.
She crouches beside him, searching frantically for a pulse. Watches her breath form a solitary white cloud in the air. Sees the dark shadow form beneath his head and hears her own wail as though it comes from someone else. She looks up at the blurred windshield, its wipers sending arcs of water into the darkening night, and she screams at the unseen driver to help her.
Leaning forward to warm the boy with her body, she holds her coat open over them both, its hem drinking surface water from the road. And as she kisses him and begs him to wake, the pool of yellow light that envel- ops them shrinks to a narrow beam; the car backs up the street. Engine whining in admonishment, the car makes two, three, four attempts to turn in the narrow street, scraping in its haste against one of the huge sycamore sentries lining the road.
And then it is dark.

Reprinted with permission from I LET YOU GO by Clare Mackintosh from Berkley Books, copyright 2016.
Excerpt. © Reprinted by permission. All rights reserved.

Book Info:
On a rainy afternoon, a mother's life is shattered as her son slips from her grip and runs into the street . . .
I Let You Go follows Jenna Gray as she moves to a ramshackle cottage on the remote Welsh coast, trying to escape the memory of the car accident that plays again and again in her mind and desperate to heal from the loss of her child and the rest of her painful past.
At the same time, the novel tracks the pair of Bristol police investigators trying to get to the bottom of this hit-and-run. As they chase down one hopeless lead after another, they find themselves as drawn to each other as they are to the frustrating, twist-filled case before them. Elizabeth Haynes, author of Into the Darkest Corner, says, "I read I Let You Go in two sittings; it made me cry (at least twice), made me gasp out loud (once), and above all made me wish I'd written it . . . a stellar achievement."
Meet the Author: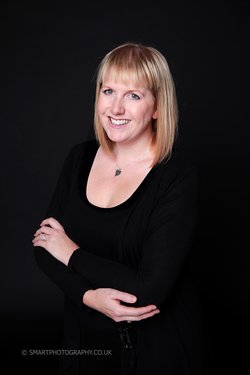 Clare Mackintosh spent twelve years in the UK police force, including time on CID, and as a public order commander. She left the police in 2011 to work as a freelance journalist and social media consultant, and now writes full time.
Clare's debut novel, I Let You Go, is a Sunday Times Bestseller and was 2015's fastest selling title by a new crime writer. It was the winner of the Richard and Judy Book Club readers' vote, and was selected for ITV's Loose Women's 'Loose Books'.
Clare is the founder of Chipping Norton Literary Festival, and lives in the Cotswolds, UK, with her husband and their three children
Follow Clare Mackintosh on Twitter @claremackint0sh or Facebook /claremackwrites, or sign up to her book club at claremackintosh.com/bookclub