Today it is my pleasure to welcome internationally bestselling author

Nikki Gemmell

to HJ!
Hi Nikki, Welcome to HJ
What would you say are the defining characteristic of your novels?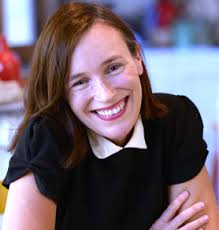 Their audacious honesty. And the language in them – I use poetry as my tuning fork.
5 things HJ readers should know about you?
I have four kids and am the mother who exists to make other mothers feel good about themselves. Yes, I am hopeless in terms of parenting on many levels. Thankfully, my children have forgiving natures.
Chocolate is my friend.
My novel The Bride Stripped Bare was originally published anonymously – the unveiling was incredibly traumatic.
Bride became the "sexy book" for a generation of women ten years before Fifty Shades. For years I was mortified to be associated with it.
My current novel, I Take You, is the conclusion of the Bride Stripped Bare trilogy; a series of novels about women finding their voices, empowering themselves.
Let's talk about your newest release: I TAKE YOU
If you had to summarize the book for the readers here…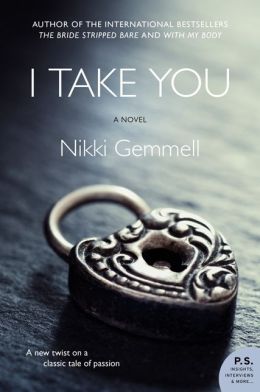 It's a modern day version of Lady Chatterley's Lover, set in the London suburb of Notting Hill, among the excessive and soul-corrupting wealth of the banker set.
Please tell us about the characters in your book
Connie Carven is the female protagonist. She's a woman trapped – by marriage, by life choices, by her inability to say no. She suffers from that peculiarly female affliction of constantly pleasing. Her husband, Cliff, is substantially older, extremely wealthy and extremely controlling. He's also confined to a wheelchair. Mel is the gardener. He's one of those rare men who is unafraid of women; does not want to crush or diminish them in any way. The clash between the three of them is explosive.
What scene did you most enjoy writing? Why?
The final chapter. It felt so true to my own heart. The prose just sang with ease (and I often find my novels fiendishly difficult to write.)
"Through wide windows the garden greenery tosses in the sea breeze like the heads of wild ponies and nature presses close, she can feel the great thumb of it…"
What scene was the hardest to write? Why?
The scene that opens the book. I wanted something audacious and shocking; an opener you read with your belly churning and just can't put the book down.
"In one tiny corner of her existence all the blushing is left behind; she is unbound. Connie blooms in this world, into someone else entirely…"
Who would you cast in the role of your characters if your book was optioned for a movie?
Keira Knightly, Bill Nighy and Liam Hemsworth – if they dared.
What are you currently working on? What other releases do you have planned for 2014?
I also have a kids book out called The Kensington Reptilarium. Yes, it's a study in complete contrasts! It's a chapter book for children aged between 9 and 13. Reviewers have said the protagonist is like Jo from Little Women…to me, the ultimate compliment.
Where can readers get in touch with you?
My Facebook page. I'm also on twitter.
Thanks for blogging at HJ!
GIVEAWAY:

Print copy of I TAKE YOU
To enter Giveaway: Please complete the Rafflecopter form and post a comment to this Q:

Is Connie to be applauded for her actions – or condemned? Why?
About the book:
From internationally bestselling author Nikki Gemmell comes a tantalizing story of love within marriage—and alongside it.
Under her Chanel suit and designer lingerie, Connie Carven is no longer the typical banker's wife. When Cliff's horrible skiing accident shifts the balance of their relationship, Connie becomes a willing submissive to her husband's every desire. Cliff is eager to explore new, and troubling, avenues of passion. Connie, ever the dutiful wife, follows wherever he leads. While at first she enjoys a perverse sense of freedom within the ever-tightening bonds of her marriage, Cliff's dark desires soon consume her entirely. She finds herself surrendering to an act that will forever remind her that she belongs to her husband alone—to be unlocked only by him, whenever he pleases.
But it is also this act that awakens Connie from the numbness that has taken over her life. And when she encounters someone new in the communal garden of her Notting Hill home, she discovers the thrill of true intimacy . . . and the price of risking everything for it.
The author of the bestselling phenomenon The Bride Stripped Bare and the exquisite With My Body, Nikki Gemmell brings erotic writing into the twenty-first century. In I Take You she looks to the classic Lady Chatterley's Lover for inspiration, reimagining D. H. Lawrence's celebrated tale as a brutally honest and deeply sensual modern love story.