Today it is my pleasure to Welcome New York Times bestselling author
Marie Force
to HJ!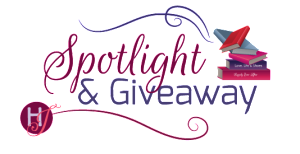 Hi Marie, welcome 🙂
What would you say is your motto or maxim as a writer?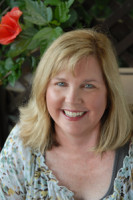 Write every day! Keep the books coming.
Would you rather… visit the world 100 years into the past or 100 years into the future? Why?
Probably the past. I don't like to know what's coming. I'd prefer to be surprised (hopefully pleasantly surprised…)
Let's talk about your newest release: I Want to Hold Your Hand
If you had to summarize the book for the readers here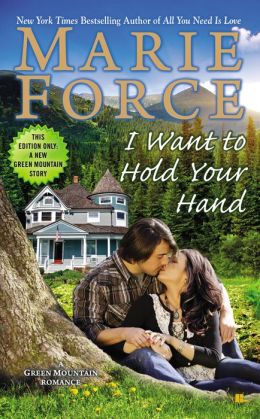 Seven years after Hannah Abbott Guthrie lost her husband Caleb in Iraq, she thinks she might be ready for a new relationship, but is her husband's close friend Nolan the right guy for her?
Please tell us about the characters in your book?
Hannah is one of my favorite characters in any of my books. She's resilient and practical and down to earth–and she's been shattered by the loss of her husband, but slowly put herself back together over time. Nolan comes from a hardscrabble upbringing and has worked hard to earn the respect of the people in town as well as Hannah's big family through his work as a mechanic and garage owner. They both loved Hannah's late husband Caleb and are always mindful of honoring his memory even as they begin to test the waters of the attraction that has simmered between them for quite some time now.
As you wrote your protagonist was there anything about them that surprised you?
I was surprised by the level of heat between them from the very first time Hannah and Nolan kissed all the way through their relationship.
What scene did you most enjoy writing? Why?
I liked the scene in which Hannah and Nolan got a couple's massage–his first massage ever, and it was something he arranged because he knows she enjoys her spa time.
Hannah couldn't believe Nolan was actually going to have a massage because he thought she would enjoy it. She had to suppress the urge to giggle madly when he came out of the men's locker room wearing a thick white robe that only emphasized his broad shoulders and muscular build.

"They told me I had to get totally naked under here," he whispered urgently. "No one told me it was a naked massage."

The laughter burst through Hannah's tightly clasped lips.

"Oh great. Go ahead and laugh."

"I heard you're getting a guy."

His face went totally flat. "No way."

Doubled up with laughter, Hannah was dabbing her eyes with the sleeve of her robe when a knock on the door preceded two very attractive women into the room, where two beds had been prepared next to each other.

"You'll pay for that," Nolan muttered as the technicians greeted them and then left the room while they got settled under the warm blankets.
What scene was the hardest to write? Why?
Probably the scene in which Hannah finally says goodbye to Caleb.
She cried for all they had lost, for the life they wouldn't get to share, for the children they'd never get to have, for the days, weeks, months and years that Caleb had been robbed of, for the glorious winter days he should've been skiing on Butler Mountain, for the crisp autumn nights he would've spent by the fire pit with his beloved Sultans, for the bright summer sunsets he'd never see again, for all the spring awakenings to come without him and for the sweet, precious time they should've had together.

She cried until no tears were left, until her eyes ached and the pillow under her was soaked. And at some point during the firestorm, she finally said good-bye to Caleb in a way she hadn't before.
Who would you cast in the role of your characters if your book was optioned for a movie?
I have a really hard time with this question because I don't tend to think of my characters in terms of actual people. I'd prefer to leave these choices to the readers' imaginations.
If you could have given your characters one piece of advice before the opening pages of the book, what would it be and why?
Trust your hearts because they will never lead you astray.
What are you currently working on? What other releases so you have planned for 2014?
Also coming in 2014 is I Saw Her Standing There, book 3 in the Green Mountain Series, featuring Colton Abbott and Lucy Mulvaney. I also hope to have one more Gansett Island book out this year, and I have to write one more Fatal book this year for release in January 2015. I'll also be writing a new series. More info to come on that soon!
Thanks for blogging at HJ!
Giveaway:

Three signed print copies of I Want to Hold Your Hand

(INTL)
To enter Giveaway: Please complete the Rafflecopter form and Post a comment to this Q:

What are your thoughts about "second chance" romances in which either the hero or heroine are widowed?
Excerpt
The ride back to town was quiet, and Nolan appreciated the silence as he pondered whether Hannah would welcome his company again tonight. He'd never been so torn about how best to proceed, but nothing had ever been more important or more fraught with peril. She was hesitant about moving forward with someone else after what she'd been through in the last seven years. As Caleb's close friend, he understood that hesitance better than most men would.

But after the night they'd spent together, Nolan didn't know how he'd cope if she pulled back from him. A taste of her sweetness had him completely addicted and impatient for more. He had to curb that impatience until she was ready for more. That much he knew for sure.

"Looks like the father-in-law is waiting for you," Skeeter said.

"Huh?"

"Look."

Sure enough, Lincoln Abbott's Range Rover was parked outside the garage. "Shit."

"What'd you do?"

"Nothing."

"Yet?"

"Shut up, Skeeter, and get busy fixing Mrs. Morrison's dents, will you?"

Snickering to himself—because he was the only one who found this situation funny—Skeeter got out of the truck. "Sure thing, boss man. Good luck. Let me know if you need a wingman. I gotcha back."

"Shut up, and go away. Far away."

"I'm going, I'm going."

As Nolan crossed the parking lot, he began to understand the way someone marching out to face a firing squad might feel. Even though he'd been close friends with Lincoln Abbott's three oldest kids as well as his late son-in-law for decades, Nolan had never approached the man as someone who was romantically interested in his beloved eldest daughter.

"Mr. Abbott," Nolan said, attempting to keep the panic out of his voice.

"Mr. Roberts."

Oh Jesus. What was that about?

"Everything okay with the Rover?"

"Everything's just fine. That's not why I'm here, and you damned well know it. Get in."

"Sir?"

Lincoln rolled his eyes. "Get in the car."

"You're not planning to take me out somewhere and shoot me, are you?"

"Do I have reason to do that?"

Nolan swallowed hard. "No. Sir." Not yet anyway . . . Nolan wisely kept that thought to himself.

"Get in then. I won't kill you or anything. Not this time."
Book Info:
Almost seven years after losing her husband in Iraq, Hannah Abbott Guthrie isn't sure she's ready—or able—to move on, but the attentions of a lifelong friend are making her think about it for the first time. The memory of the sweet kiss she shared with Nolan Roberts hasn't strayed far from her thoughts, but she also fears that pursuing something with him would mean betraying her husband's memory.
Nolan has loved Hannah for years, but he'd been giving her the space she needed to heal from her devastating loss. Now, when an opportunity arises to show her how he feels, Nolan can't resist, but he knows earning her love will take more than a kiss. Somehow he has to prove to Hannah that finding love twice in a lifetime is possible—and well worth risking her heart.
Book Links:
Author Bio
With more than 2.5 million books sold, Marie Force is the New York Times, USA Today and Wall Street Journal bestselling, award-winning author of more than 30 contemporary romances. Her New York Times bestselling self-published McCarthys of Gansett Island Series has sold more than 1 million e-books since Maid for Love was released in 2011. She is also the author of the New York Times bestselling Fatal Series from Harlequin's Carina Press, as well as the Treading Water Series and numerous stand-alone books. All You Need is Love, book 1 in her new Green Mountain Series from Berkley Sensation, was a New York Times and USA Today bestseller in February. The second book, I Want to Hold Your Hand, will be out in June, and the third book, I Saw Her Standing There, is coming in November. In 2014, Marie will have eight mass-market print releases—the first five Fatal Series books from Harlequin and the first three Green Mountain Series books from Berkley. Fatal Jeopardy, book 7 in the Fatal Series, released on March 24, 2014, was a New York Times and USA Today bestseller.
While her husband was in the Navy, Marie lived in Spain, Maryland and Florida, and she is now settled in her home state of Rhode Island. She is the mother of two teenagers and two feisty dogs, Brandy and Louie. Join Marie's mailing list at http://marieforce.com/ for news about new books and other possible appearances in your area. Follow her on Twitter @marieforce and on Facebook at www.facebook.com/MarieForceAuthor/. Join one of Marie's many reader groups by viewing the complete listing at http://marieforce.com/connect/. Contact Marie at marie@marieforce.com.
Website | Facebook | Twitter |