Today it is my pleasure to welcome Crimson Romance author

Eliza Daly

to HJ!
Eliza welcome, would you please introduce yourself to the readers here…
First, I'd like to thank you Sara, for having me here at Harlequin Junkie to celebrate the release of my romantic suspense, Identity Crisis.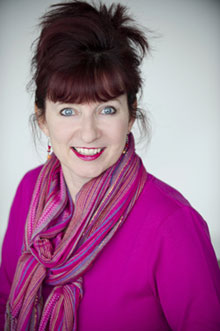 I've lived in Wisconsin my entire life. I've been in the Milwaukee area for almost 20 years. I live with my hubby Mark and my cats Quigley and Frankie. I travel about 100 days a year for my job as an event planner. When I'm not traveling, I'm at home busy writing. In addition to romance, I also write young adult and women's fiction. I am obsessed with Ancestry.com. I've been tracing my Irish ancestry for 5 years and I have visited Ireland twice to meet my Irish rellies.
Tell us a little about your process. Do you start with an idea? A character?
Sometimes I have a story idea first, sometimes a character. With Identity Crisis, I had the story idea first. I knew I wanted to write a story about the Federal Witness Security Program. I almost always know my heroine's story before my hero's. I'm a pantster. I don't plot in advance, but I always do a goal, motivation, and conflict chart for each character before I start writing. However, the plot for this book was much more complex than a romantic comedy, so I had to use a more organized plotting method than usual.
 What authors, books, or ideas have influenced you?
My favorite series are Janet Evanovich's Stephanie Plum series and Lawrence Sanders' McNally series. The McNally series helped me reignite my passion for reading after college. So several years later when I started writing, I knew from the McNally series that humor was what I wanted to write.
Let's talk about your newest release 'Identity Crisis', If you had to sum up the book for the reader here…
Here's a blurb for Identity Crisis: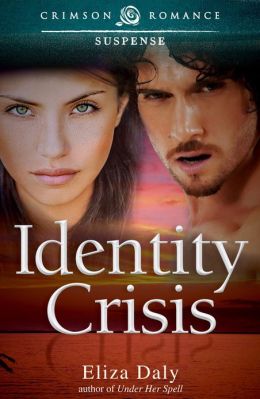 When Olivia Doyle's father dies under suspicious circumstances, rather than inheriting a family fortune, she inherits a new identity. She learns they were placed in the Federal Witness Security Program when she was five years old. Brought up not to trust anyone, Olivia has to rely on U.S. Marshal Ethan Ryder to protect her. Ethan soon realizes his desire to protect her goes beyond doing his job, but if his judgment becomes clouded by emotions, Olivia's safety could be jeopardized. Can Ethan and Olivia learn to trust each other when they uncover secrets that will change their lives forever?
What was your biggest challenge while writing this book?
I had so many challenges writing this book I did an entire blog post on the subject. I usually write lighthearted women's fiction, or romantic comedies, so I constantly had to reign in my comedic voice. Cracking jokes when the hero and heroine are running for their lives didn't set the right tone for a romantic suspense. Identity Crisis was such an emotionally charged book compared to a romantic comedy that I couldn't write as many hours a day as I usually did because I would be mentally drained. The only aspect that wasn't challenging was the research. I've always been obsessed with both the Federal Witness Security Program and art forgery, so I knew quite a bit about both before I started writing the book.
 If you had to pick your favorite scene …
Oh boy, I would say the scene where Ethan finally opens up to Olivia and discusses his job with her. It's a big turning point for him and very emotional.
Who would play Olivia and Ethan in the movie version of your book? And why?
This is always a tough question for me because I don't envision celebrities when I write a book, so I always have a difficult time casting the parts. I would choose James Franco to play Ethan. When I look into his eyes I can feel his angst, which is what I feel when I envision Ethan. He's also totally yummy. However, he'd need to buff up a bit for the role. Evangeline Lily has the natural beauty of Olivia. I'm not familiar with Rashida Jones, but my sister Sandra who has read the book thinks she would be perfect for the part of Olivia.
What are you currently working on? What other releases do you have planned for 2013?
I am working on the final edits for a lighthearted women's fiction book set in Paris that will come out the end of the summer. It's titled Kissing My Old Life Au Revoir. I am also currently writing the sequel to my romantic comedy released last October, Under Her Spell.
Giveaway: 
2 e-copies of Identity Crisis
To enter giveaway: Please complete the Rafflecopter form below and post a comment to this Q:
 If you had to enter the Federal Witness Security Program and change your entire identity, where would you like to live and what would you do for a living? What other changes would you make to your life?
An excerpt from 'Identity Crisis'
Father Clifford slipped a yellowed envelope from the side pocket of his vestment. "Your father gave this to me many years ago. Asked that I give it to you upon his death."
She took the envelope from his hand. The organ music faded and a desolate, eerie stillness fell over the church, raising the hairs on the back of her neck. She tightened the shawl around her shoulders. She opened the envelope to find a letter and a newspaper clipping. She started with the letter.
Dear Livvy,
First, know that I loved you more than anything in this world. That's why I hope someday you'll forgive me for what I've done. Telling you the truth while I was alive could have put your life in danger. Now that I'm gone, I no longer fear for your safety. They would only have hurt you to get to me.
The only way to keep us safe was to enter the Witness Protection Program when you were five. Leaving our friends and family was the hardest thing I've ever had to do. I can't stand the thought of you now being alone. I hope you'll go back to our family, in the town where I grew up, Five Lakes, Wisconsin. I'd like to be laid to rest there, next to your mother. Please forgive me enough to grant me this one last wish. If you should ever encounter any problems, contact Roy Howard, the U.S. Marshal who relocated us, at 415-334-9076. I'm so sorry. Please believe you were the most important thing to me. You were my life. My Livvy.
Love, Dad
Olivia stood paralyzed, her mind racing, trying to comprehend the letter. Was this some kind of sick joke? For the past twenty-four years her dad had lived in fear that somebody would hurt them? What had forced him to leave behind everyone he'd loved? Everyone she'd probably loved, but obviously couldn't remember. And if her mom wasn't buried in San Francisco, whose grave had Olivia been visiting here all these years? She tried to hold the letter steady in her trembling hands. Of course it was vague. Her dad had been a man of few words. However, these few words expressed a lot of emotion, something he'd never been good at doing.
"Is everything all right?" Father Clifford's voice penetrated her thoughts.
Concern creased the older man's brow and from the curiosity filling his gray eyes, he had no clue what the envelope contained. Her dad hadn't even trusted a priest with his secret. Her dad had been the only person she'd ever really trusted, and it turned out she hadn't truly known him.
She merely nodded, unable to find her voice. She inhaled a deep breath. The scent of beeswax candles and incense did little to calm the panic racing through her veins. She unfolded a clipping from a Chicago newspaper, dated twenty-four years ago. The headline read Art Dealer in Bed with Mob Blows Whistle on Forgery Ring and Vinnie Carlucci. The article included a photo of police officers escorting her dad. She started reading the article.Prominent Chicago art dealer Andrew Donovan confesses to having sold more than a hundred forgeries …
Her stomach dropped. She slapped a hand over her mouth, certain she was about to vomit right there on the pew.
Her dad had been a criminal.
The nature of his crime made it all the more surreal.
She stared in disbelief at the papers in her hand. His name had been Andrew Donovan, not Alex Doyle. Her last name was Donovan. Was her first name actually Olivia? Instead of inheriting a family fortune, she'd inherited a new identity.
Or rather, an old one.
Author Bio
Eliza Daly's first attempt at creative writing was in fourth grade. She and her friends were huge Charlie's Angels fans and she would sit in her bedroom at night writing scripts for them to act out at recess the following day. She was Kelly Garrett. Fast forward to the present, she's still writing stories about beautiful women who always get their men. The journey from fourth grade script writer to published author wasn't an easy one, but it was always an adventure and the final destination was well worth it.
When Eliza isn't traveling for her job as an event planner, or tracing her ancestry roots through Ireland, she's at home in Milwaukee working on her next novel, bouncing ideas off her husband Mark, and her cats Quigley, Frankie, and Sammy.
You can find Eliza on the web at Website, Facebook, Twitter and Goodreads.