Today it is my pleasure to Welcome author
Nina Lane
to HJ!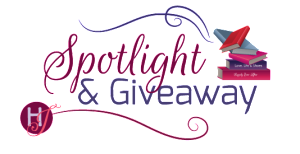 Hi Nina and welcome to HJ! We're so excited to chat with you about your new release, If We Fly!
Please summarize the book for the readers here: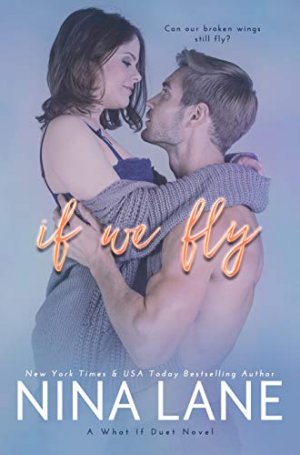 IF WE FLY is the second book in the What If duet. IF WE FALL is the first book, and IF WE LEAP is the prequel, which I highly recommend reading first!
In IF WE FLY, Josie and Cole have to contend with the terrible tragedy that ripped them apart ten years ago. They've been reconciling and finding new ground with each other, but when Josie unearths the secrets that Cole has kept for a decade, the discoveries could destroy their fragile new relationship all over again.

Please share the opening lines of this book:
A red-gold sunrise paints the horizon and splashes over the cove, but the Water's Edge pier is desolate. The shops and restaurants are all dark and closed. Pigeons peck at crushed wrappers and bits of food.
Please share a few Fun facts about this book…
In the process of painting the town mural, Josie has to conduct research in the archives of the local college. There, she encounters medieval history professor Dean West, who just so happens to be the hot and slightly nerdy hero of my Spiral of Bliss books.
Cole is getting his company, Invicta Spirits, into bioenergy sources. I did a lot of research about how distilleries are starting to use wind power and hydropower for sustainable energy and carbon emission reduction. I'd had no idea liquor companies were at the forefront of these new technologies!
Josie's mother was an artist, and I based her artwork on the incredible paintings of Charmaine Olivia: www.charmaineolivia.com
Please tell us a little about the characters in your book. As you wrote your protagonist was there anything about them that surprised you?
Josie and Cole have taken me on a roller-coaster of a ride. I wasn't surprised by their intense love for each other (or the extent of their physical chemistry!), as I knew that had to be the crux of the story, but I was very proud of how brave Josie became in not only dealing with her past but creating her own future. I also was a bit surprised that Cole is never fully black or white—despite what he does for Josie, he's still considered a bit of a villain by the local residents.
If your book was optioned for a movie, what scene would you use for the audition of the main characters and why?
I love the scene in which Josie and Cole are starting to talk about the tragedy that tore them apart all those years ago. There's a lot of suppressed tension and things unspoken in this scene, and the actors would really have to express inner emotions through body language and facial expressions:
"I went to the Old Mill Bridge yesterday." My heart bumps against my ribs. "He was passing by and saw me there."
He frowns and pushes his half-eaten food away. "And you talked to him?"
"Despite your warning about him, yes." Irritation snakes down my spine. "He said he'd assured you he would stay with me, since you couldn't. So how can you not think he's decent?"
"I don't trust him." He sits back and twists his neck to the side. "Why did you want to go back there anyway?"
"Well, people were visiting it on the damned haunted tours." I dunk an onion ring into a puddle of ketchup, even though I'm no longer hungry. "I wanted to see it again. See if being there would trigger any memories."
"You want to remember?" Disbelief edges his voice. "Why? I remember everything, and it's a whole other level of nightmare."
What do you want people to take away from reading this book?
This whole series is ultimately about the extent and depth of Josie and Cole's love for each other, and the lengths they will go to in order to be together. It's also a book about trusting your instincts about people and believing in second chances—even when you're convinced there's no such thing.
What are you currently working on? What other releases do you have planned?
I've just finished up IF WE FLY and haven't started anything new yet, but there's a character named Charlotte in the book, and I'm itching to tell her story!
I also plan to write the sixth book in my Sugar Rush series, SWEET HEART, about the youngest Stone sibling and only daughter, Hailey.

Thanks for blogging at HJ!
Giveaway:

5 Kindle or iBooks copies of the WHAT IF duet (A Kindle address is required, if a Kindle copy is requested. The iBooks copies will be delivered via promo codes.)
To enter Giveaway: Please complete the Rafflecopter form and Post a comment to this Q:

What three words best describe you and why?
Excerpt from If We Fly:
Turning the lamp toward him, I peer at the bruise on his jaw and a long cut along his forehead. I retrieve a first-aid kit from the bathroom and proceed to clean and bandage the cuts.
"Ow." He flinches away from the antiseptic pad.
"Don't be a baby. Hold still."
He glowers at me and sets his jaw. After taking care of his face, I push him back against the pillows and lift his shirt, wincing at the purplish-blue bruise spreading over his right side.
"You sure pissed him off." I place an ice pack against the bruise and order him to hold it there. "Did he work for Blue River Water?"
"Don't know." He shifts against the pillows with a grunt. "Probably."
"I guess you deserved his anger, then."
"Yeah."
I glance at him, widening my eyes. "Yeah? You're not going to defend yourself?"
He shrugs. "They're right. I put Blue River out of business. People lost their jobs. What's to defend?"
"You did it for a good reason. Why won't you tell people that?"
He doesn't respond, but a sudden fatigue descends over him, making him look ten years older. I put the first-aid kit on the nightstand and climb onto the bed beside him. He lifts his left arm and places it around me. I stroke a hand gently down his chest.
"You don't have to do it anymore, you know," I say slowly. "Pushing people away, hiding behind all your money and power, getting revenge, proving to everyone you're not your father…it doesn't do anyone any good. Least of all you."
He expels a heavy breath and drags a hand down his face. "Forget it, Josie."
"I won't forget it." I settle my hand on his thigh. "I have enough of forgetting, remember? There's a black hole in my memory that still haunts me. Forgetting is the worst thing either of us can do. If you forget the real Cole Danforth, then you might as well forget my parents and Teddy, Eagle Canyon, Choco-Nut. The Ocean Carousel."
"I'll never forget any of that." He grabs my hips and pulls me closer. "And I'll never forget how much I loved you."
His use of the past tense elicits a sudden unease, though I don't want to examine it too closely. I slip my hand under his T-shirt and touch the warm, hard ridges of his abdomen.
"You can still change," I tell him. "Still show people that Cole Danforth is so much more than the man people thought his father was. You can prove to them how much better you are."
Faint tenderness crinkles his eyes. "You want to know why I didn't want you here?"
"I'm not sure."
"Because I knew you'd get inside me again." He studies me, his hair falling over his forehead, his eyes intensely blue. "That you'd be everything good. I knew just being around you would make me want to be better."
"Ah." I tap my fingertips together and arch an eyebrow. "My evil plan is working."
His mouth curves. "There's nothing evil about you, Josie Bird. Only pure good."
The cracks inside me disappear, flooding me with peach-colored light. Leaning forward, I press my lips to his. At first, it's a light gentle kiss, as I'm mindful of his injuries, but then he settles one hand on the back of my neck and pulls me closer. My heartbeat increases. He urges my lips apart, sliding his tongue into my mouth in that slow, delicious way I love so much.
Excerpt. © Reprinted by permission. All rights reserved.

Book Info:
The past won't let her go.
When Josie Mays returned to her hometown of Castille, Maine, she wanted to say goodbye to the past and start a new future. Then the "past" loomed up in the form of Cole Danforth, Josie's former love who has now turned into a ruthless CEO out for revenge on the town that failed him.
Though Josieis convinced her ocean-loving boy still exists behind Cole's toughened veneer, Cole is determined to shut her out. But not even this cold tycoon can resist the cherry-sweet, talented artist he once loved with his whole heart.
Just as Josie and Cole are starting to find their way back to each other, the tragedy that tore them apart years ago returns to threaten everything they are. And when Josie discovers the secret Cole has been keeping, his worst nightmare comes true.
Book Links: Amazon | B&N | iTunes | Kobo | Google |


Meet the Author:
New York Times & USA Today bestselling author Nina Lane writes hot, sexy romances about professors, bad boys, candy makers, and protective alpha males who find themselves consumed with love for one woman alone. Originally from California, Nina holds a PhD in Art History and an MA in Library and Information Studies, which means she loves both research and organization. She also enjoys traveling and thinks St. Petersburg, Russia is a city everyone should visit at least once. Although Nina would go back to college for another degree because she's that much of a bookworm and a perpetual student, she now lives the happy life of a full-time writer.
Website | Facebook | Twitter | GoodReads |