Today it is my pleasure to Welcome USA Today bestselling author 
Cari Quin
 to HJ!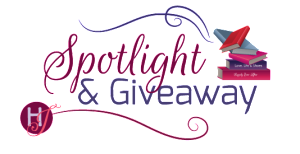 Hi Cari and welcome to HJ! We're so excited to chat with you about your new release, If You Dare!

Hi everyone! I'm so excited to be here at Harlequin Junkie today with the awesome Taryn Elliott to talk about our KindleWorld Dare books in the amazing Dare To Love world by Carly Phillips!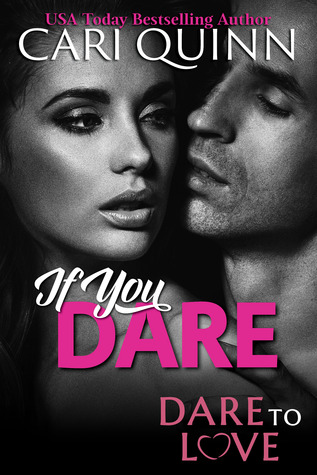 My book is called IF YOU DARE, and features a grizzled ex-cop and current romantic suspense author, Noah Keaton, who just can't quite let go of his police instincts and ends up flagging down a flagrant speeder AKA Peyton Pryor, a very successful pop singer who is looking to break out of her mold. Let's just say Noah helps her out with that…and how. 😉 Read on for a chance to win your choice of my ebooks!

I'd planned to write about a female pop singer since I started planning this story, but my ex-cop Noah was a surprise. He showed up the day I began to write, and kicked the football player hero I'd had in mind to the curb. Some characters can be so bossy! But it worked out really well because I love Noah and I think he was the perfect hero for Peyton.

Another fun fact about this book is that the jewelry Peyton gets for herself—and that Noah buys her as well—is designed by jewelry designer Presley Warren, who just happens to be Taryn's heroine from her Dare book! We're so used to co-writing books that it just felt natural to have our characters cross over into each other's playgrounds.

Oh, and one last unexpected thing about IF YOU DARE…I've been told one of the most memorable scenes in the book is the "unusual" first kiss. I totally didn't plan that either. I'd intended on something a bit more traditional, but by now I should know that Noah is a character who insists on having his way. Good thing Peyton enjoys the benefits from his dominance too!

If IF YOU DARE was optioned for a movie, I'd love for Emilia Clark to play Peyton and Jase Dean to play Noah, because they both have similar looks to my characters. Plus Emilia has that whole sassy thing going on, and Jase has a Noah-worthy smolder… Here's a short scene I'd use for the audition if this fantasy casting ever happened! This is the scene where Noah and Peyton meet and sparks fly on the side of the road.
IF YOU DARE excerpt:
"Let me guess." Peyton charged over to him. "You're one of Taylor's goons. Gotta keep the talent in line, right? So take me back." She shifted her head and he glimpsed the gleam of tears in her eyes.
Blue. They were definitely blue.
"I don't know who Taylor is, and I'm definitely not one of his goons."
From the set of her jaw, she didn't believe him. "Don't bother lying. You've got that tough guy bodyguard look about you. Bet you even have cuffs to make it easier for you to haul me back—"
"Don't mention cuffs or you'll get what you asked for." Noah hadn't meant to say it, hadn't even realized he'd been thinking it, but man, her anger and even the slap of her hair in his face were nudging him toward a place he rarely went anymore.
He'd closed a lot of doors when he left the force. Switching careers hadn't been enough. He'd closed down some of his darker urges as well, wanting to see if time away from what had once given him pleasure would help him pull off a total system reboot.
Instead he only craved it more.
She stared at him, worrying her full lower lip between blindingly white teeth. "Are y-you a cop?"
"That's one guess," he taunted in a low voice, moving subtly closer. "The other is that I'm your worst nightmare."
He wanted to see if she shrank back, if some of the fire in her eyes banked. Words like he'd just uttered on a darkened New York street would make some women run. Smart women. But hell, he was probably already halfway to a charge of impersonating an officer, once she calmed down enough to realize that yes, he had been trying to flag her down, and no, he wasn't one of Taylor's goons. Whoever that was. And whoever she was that she needed to run away in such an expensive vehicle.
"Do you know who I am?" she asked, her voice turning breathless.
Oh here we go. This was yet another thing that happened too often in New York. There was always someone who tried to posture their way out of a ticket. "No, lady, I don't have the first fucking clue who you are."
He expected her ire. Maybe even her tears.
What he did not expect was for her to shoot him a blinding grin before she flung herself into his arms and attached her mouth to his.
Whew! Those two get into it hot…and heavy. 😉


Thanks for blogging at HJ!
Giveaway: 

E-copy of one Cari Quinn backlist.
To enter Giveaway: Please complete the Rafflecopter form and leave a comment to this Q: 

My question for all of you is which is your favorite fantasy hero—cop or fireman—and why?
Book Info:
He'll help her speed right past her limits…if she dares.
Pop princess Peyton Pryor wants just one night to break out of the mold she's been stuck in for way too long. Successful beyond her wildest dreams, she can't help wanting more—to write her own music, to head into edgier territory, to have some fun. Particularly the naughty kind that doesn't match her pristine, sanitized image.
An illicit joyride in a borrowed Porsche leads her straight to ex-Detective and current romantic suspense author Noah Keaton, who has been feeling itchy about his own mold lately. After turning his back on being a cop, he's been on the straight and narrow for far too long. If Peyton's hungry for experience, he's just the man for the job. Because he's hungry for her.
Maybe this time, one dare will become so much more…
IF YOU DARE buy link: Amazon


Meet the Author: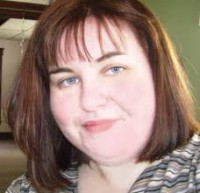 USA Today bestselling author Cari Quinn wrote her first story—a bible parable—in 2nd grade, much to the delight of the nuns at her Catholic school. Once she saw the warm reception that first tale garnered, she was hooked. Now she gets to pen sexy romances for a living and routinely counts her lucky stars. When she's not scribbling furiously, she can usually be found watching men's college basketball, playing her music way too loud or causing trouble. Sometimes simultaneously.
The only thing she loves more than writing is hearing from readers! Visit Cari at www.cariquinn.com