Today it is my pleasure to welcome New York Times bestselling author 

Courtney Cole

to HJ!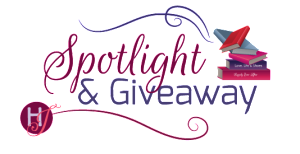 Hi Courtney, Welcome to HJ!
If someone wrote a biography about you, what do you think the title of the book should be? Why?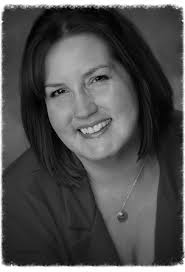 Oh gosh. This is hard. I saw that Chelsea Handler's biography is called Are You There, Vodka? It's Me, Chelsea. I died laughing– I would need a title like that.
5 best things about being an author…
1. Working in yoga pants
2. Working in yoga pants.
3. Setting my own hours. I can work for a while, take part of the day off, then work into the night, if I want.
4. Working in yoga pants.
5. I get to do what I love. It's the best feeling ever. A dream come true.
Let's talk about your newest release: If You Stay by Courtney Cole
If you had to summarize the book for the readers here…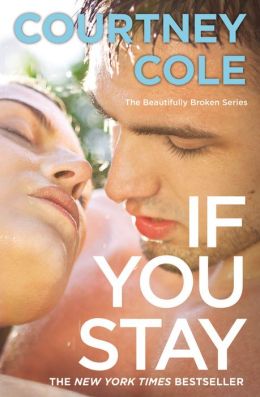 Pax Tate is an asshole who can't remember what damaged him. He meets his breath of fresh air, Mila, and his memories return. The memories almost do him, and his relationship with Mila, in. He's got to figure out how to handle it, and how to stop being such a jerk, in order to make Mila stay.
Please tell us about the characters in your book.
Well, Pax Tate is a 24-year old bad boy. He suffered a trauma when he was a kid, and the memories elude him. Mila Hill s a normal girl, a photographer and artist, although she's had her share of grief. Her parents both died when she was in college, although she handled her trauma in a much healthier way than Pax. He found his comfort at the bottle of a whiskey bottle, pills and women.
As you wrote your protagonist was there anything about them that surprised you?
Pretty much everything. I always start out with a clear idea of my characters, and they always change as the story progresses. I had no idea that Pax's suppressed memories were as ugly as they turned out to be until that scene was written.
What scene did you most enjoy writing? Why?
I LOVED writing the painting scene because it was so unique and fun. Here's an excerpt from Mila's point of view:
"Anyway," he drawls with a grin, lightening the mood again. "I think you're handling this much better than I expected. Being exposed to all of this sexiness is usually disarming, but you're one cool customer, Mila. I propose that we up the ante."
I stare at him hesitantly, my hand frozen above the canvas.
"I'm almost afraid to ask," I tell him. "What do you want to do now?"
He examines me as he stands tall and proud in his nudity.
"I want you to be naked while you paint me. It's the least you can do to put me more at ease. I'm a basket case over here."
I do a double-take and my jaw drops open. He's the furthest I've ever seen from a basket-case right now. He's proud of his nudity. Cocky, even. He laughs at my expression.
"Are you chicken, little Red?"
My heart pounds so loud that I can practically hear it.
He stares at me, a dare in his eyes and against my better judgment, I lay my paintbrush down and unbutton my jeans.
"Fine," I tell him. "If you think you can handle it, I'll paint naked. Even though this isn't exactly normal second date behavior. But you need to focus on remaining still. Not a single part of you can move. Can you do that?"
He watches in utter fascination as my jeans fall to the floor and I step out of them, kicking them to the side. My black lace panties follow, and then my sweater and bra. He acts unfazed, as if it doesn't matter to him in the slightest, but the movement below his waist reveals the truth.
I smirk.
"Can you handle it?" I ask saucily. "Because you're moving."
His lip twitches.
"Oh, Red. If you want to turn up the heat, you've got to be careful not to get burned by the fire."
And as I stare into his hazel eyes, at the golden flames there, I have the distinct feeling that I could get very, very burned.
What scene was the hardest to write? Why?
Definitely the scene where Mila finally knows that she has to draw a line in the sand. It was hard. I cried. Here's an excerpt from Pax's point of view:
"Give me another chance," I ask urgently. "I'll do anything that you want me to do if you just tell me that we can start again. I know I don't deserve it, but I'm asking anyway. I honestly don't know if I can breathe without you. Please. I love you, Mila. Please tell me we can work it out."
I stare into her eyes and she seems uncertain and I feel a moment of panic.
"I don't want to start over again," she says slowly. "I like what we had. I don't want to re-do it. I love you, Pax. But I don't know if I can handle it if you leave me like that again. You shut me out and I couldn't help you. That's not what people do when they love someone. You ripped my heart out and stomped on it."
"I know," I agree. "I know that. You have no idea how sorry I am. I'm just not that good at relationships. I haven't had any practice. But if you stay with me, if you stay… I promise that I will never leave you again. I will never shut you out again. I'll put in the work and I'll fix what is broken. I promise."
Who would you cast in the role of your characters if your book were optioned for a movie?
Alex Pettyer would absolutely be Pax Tate. Kristen Kreuk would be Mila. 🙂
If you could have given your characters one piece of advice before the opening pages of the book, what would it be and why?
I would tell them to not change anything. I think that they had to go through all the twists and turns that they did so that they could grow and end up where they needed to be.
What are you currently working on? What other releases do you have planned for 2014?
I just finished a dark romantic YA novel that I just sent to my agent. We'll see how that one goes. Other than that, book four in the Beautifully Broken series, UNTIL WE FLY, will come out in July.
Where can readers get in touch with you?
They can find me on Facebook, on Twitter (@Court_writes), my website: www.courtneycoleauthor.com and my blog, www.courtneycolewrites.com. You can also find me on Goodreads.
GIVEAWAY:

2 print copies of IF YOU STAY  
To enter Giveaway: Please complete the Rafflecopter form and post a comment to this Q:

Hmm. A question. *rubs hands together* Who was your first serious book boyfriend? Mine was Gabriel McBain from Saving Grace by Julie Garwood. I love a hot Scot in a kilt. 🙂
Excerpt:
Here's one from Pax's Point of View:
I step toward her and she looks uncertain, but she doesn't move away.
"Men are visual too," I tell her softly, my eyes frozen on hers. "So I understand. But there is something that bothers me, something that puts me at a disadvantage. And I really don't like feeling disadvantaged."
"What is it?" she asks, her eyes not leaving mine.
"You've seen me at my worst. Maybe you should see me at my best."
My words hang between us, heavy and charged, and I don't know what the fuck I am doing.
"When are you at your best?" she asks hesitantly. And I can see from the determined look on her face that she is trying hard not to feel intimidated. I'm impressed. She's like a kitten standing up to a lion.
"In bed."
My answer is simple. And her eyes shoot sparks in response.
"You're kind of arrogant, aren't you?" she demands, her hands on her slender, paint-spattered hips. "A simple Thank you for saving my life would suffice. I don't need for you to carry me off to your bed to show your gratitude."
I pause for a minute before I try to smooth her ruffled feathers.
"Calm down," I tell her quietly. "I'm sorry. It's a habit. I was just joking. Sometimes I have an inappropriate sense of humor. Thank you for the other night. I'm sorry I didn't say it before."
She purses her lips and then sighs.
"It's okay," she answers. "And you did say it in the hospital. You didn't need to come here and say it again. I have been wondering though…" and her voice trails off.
It's her turn to stare at me now and her gaze is contemplative. I stare back unflinching.
"What?" I prompt. "What have you been wondering?"
"Why did you do it?" she asks softly. "Why would you do that? It seems like you have a wonderful life."
I'm surprised again. This girl is very direct and doesn't hesitate to say what she's thinking. And she thinks that I purposely tried to kill myself. What the fuck?
On the one hand, her direct attitude is refreshing. I have a feeling that she doesn't play games. But on the other hand, it's annoying as hell. Because sometimes I like to get lost in games so that I don't have to provide any real answers.
But I have a feeling that Mila doesn't tolerate bullshit.
"It was an accident," I shrug. "I was being careless. It won't happen again."
She's still staring at me and I fight the urge to flinch. It's like she's looking inside of me, trying to pick me apart and examine me. I don't like it.
"Really?" she asks. She sounds doubtful, unsure. "I hope not. If you're lying, I hope you get help. I might not be there next time to save you."
She turns on her heel and heads for the back room. And just like that, Mila the artist with the wholesome smile walks out of my life.
I'm surprised by how much I don't like the feeling.