Today it is my pleasure to Welcome romance author 
Amanda Usen
 to HJ!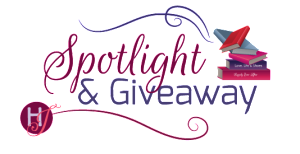 Hi Amanda and welcome to HJ! We're so excited to chat with you about your new release, Impulse Control!
Tell us about the book with this fun little challenge using the title of the book: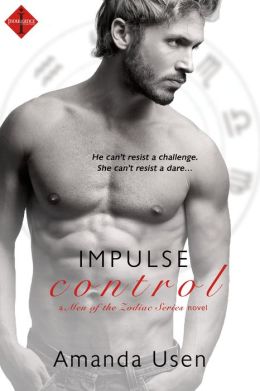 I is for: Impulsive, of course! The hallmark trait of Aries.
M is for: Mount Marion, the mountain Russ and Susannah climb on their winter camping trip
P is for: Pureed sweet potatoes, Russ's messy and adorable introduction to Susannah's son
U is for: Under pressure, as Russ and Susannah drag each other out of their comfort zones.
L is for: Love conquers all…even a stubborn Aries.
S is for: Susannah Stone, aka Susie Homemaker
E is for: Energy, enthusiasm…
C is for: Courage, and confidence! More excellent Aries traits.
O is for: Opposites attract
N is for: Nap time, the best time to sneak in a little fooling around
T is for: Tattoos…and tent sex!
R is for: Russ Donovan, aka the Wild Man
O is for: Onion, a key ingredient in Susannah and Russ's campfire cook-off
L is for: Leopard-print fleece lingerie. Everyone needs a fetish!

Please share the opening 3 lines of this book:
"Susannah sighed as the elevator stopped, one more delay in a Friday morning full of them. Murphy's Law is killing me. The universe didn't want her to attend this meeting any more than she wanted to be there."
Please share a few FUN facts about this book…
 It was inspired by Bear Grylls's book MUD, SWEAT, AND TEARS: The AUTOBIOGRAPHY…and Martha Stewart.
It had a completely different ending in the first draft. Thank God for my editor!
Susannah's love of fleece was inspired by mine. My husband suggested I get fleece bras and underwear to complete my fuzzy ensembles, and I wrote it into the book.
The diaper disaster was based on a true story…don't tell my daughter I told you.
 My favorite part is the scene in the tent when they compare "battle" scars. It cracks me up every time!
Was there a scene in this book that was harder to write than others?
The scene where Russ explains how he got his tattoo made me cry. I spent a lot of time working on that one because I wanted the reader to understand why Russ pushes himself so hard. *I* knew all the reasons, but I had to get them all out in words on the page which is always a challenge. I hope it doesn't make me sound like a meanie, but I wanted readers' hearts to break a little bit, too. Plus it was my big chance to tie in the Aries part of the book, but I didn't want to hit readers over the heads with it. I tried to give just enough information about his Aries tattoo without being pedantic. Here's a snippet from the scene:
She held her breath to stifle a gasp. The intriguing flashes she'd caught on the TV screen had hinted at how amazing it might be, but she was still stunned. Air hissed out of her lungs as she reached to trace the edge of one spiraling horn. The ram's head was superimposed on a burning mountaintop. Flames twined through the shaggy hair and licked the edges of the horns. Its eyes were furious, fierce, and determined, much like the gaze of the man looking over his shoulder at her. The intricate and mesmerizing design made it hard to tell whether the beast had conquered the mountain and set it on fire or if it had been born from the flames.

She pressed her palm to his back, imagining she could feel the heat. "There's got to be a story here."

The design rippled, seeming to move as he chuckled. "There was alcohol involved when the decision was made, but I was stone-cold sober by the time it was done. It took hours."

"I can imagine." The tattoo covered half his back. "Did it hurt?"

"Not the tattoo. My little brother and I were in New Orleans, doing the things guys do in one of the craziest towns in the world. Lance was an adventurer, always looking for the next challenge. He was fearless."

His use of the past tense made her heart thud. "Was?" she asked softly.

"He died the year I started doing In the Wild. Leukemia. It was fast. God, it was so fast. The first treatment didn't go well. If he wanted to ravage his body with drugs and radiation, he might have gotten a few more months. He chose to travel instead."

"Let me guess—New Orleans was on the itinerary?"

"Exactly. He wanted to do everything on his bucket list, starting with Mardi Gras. Getting a tattoo was farther down the list, but we started talking to a woman in a Bourbon Street bar, and when Lance found out she was a traveling tattoo artist, that was it. We got inked."

"You certainly did." She traced the spiral of each horn. "Why a ram?"

"I left it up to them. I didn't care what went on my back, I just wanted to spend time with my brother and have a connection to him forever, you know?" His voice thickened. "But I'm glad he chose something I could live with. Don't laugh, but it's my zodiac sign. I'm an Aries, a fire sign—hence the ram and the flames."

"And the mountain?"

He turned away. "Lance wasn't going to be climbing any more mountains with me, so I promised I'd keep climbing for him. Maybe Everest someday."

Her breath caught. "What tattoo did your brother get?"

"He asked to be surprised, too, and we stayed an extra day while she drew up the design." She heard a smile in his voice. "She gave him wings."
What do you want people to take away from reading this book?
Beauty and sexiness are more than skin-deep. I think many women tie how they feel about themselves on the inside to how they look on the outside. Perfection is not attainable. It isn't even a reasonable concept. I wish more women, myself included, would learn to celebrate their bodies for the things that make them unique, healthy, and useful. I've had three kids, and it doesn't matter how many planks I do, this belly will never be board-flat again. But I wouldn't trade a single kid for a flat belly, which is why Susannah in IMPULSE CONTROL doesn't let her leftover "baby weight" keep her from hooking up with the Wild Man. And he is WILDLY appreciative of her courage!
Thanks for blogging at HJ!
Giveaway: 

One print copy of INTO THE FIRE, Book One of the Hot Nights series for a USA winner OR an e-copy of INTO THE FIRE (Amazon or B&N only) for International winner.
To enter Giveaway: Please complete the Rafflecopter form and Post a comment to this Q: 

What is your favorite thing about yourself? Give yourself a shout out for being awesome. Bonus points if you can tie it into your zodiac sign!

Book Info:
Survivalist Russ Donovan is the toughest man in America, with a reality TV show to prove it. Now he's been strong-armed into filming a new show with dainty lifestyle expert Susannah Stone. But while "At Home in the Wild" could mean millions for his family's charity, Russ plans to put Little Susie Homemaker to the test—in the Adirondack Mountains in the dead of winter. And there's no way she'll be able to hack it…

Susannah is tougher than she looks. She's had to fight her way through life, and there's no way she'll let a bossy mountain man show her up. When she gets him on her turf, he's in serious trouble. But now she's run into a bit of problem. Because no one—least of all Russ and Susannah—expects sparks to fly both on camera and off. And now everyone will see their risqué rivalry break all of the rules…
To enjoy the flames, buy IMPULSE CONTROL from:
Entangled Publishing: http://www.entangledpublishing.com/impulse-control/
Amazon: http://www.amazon.com/Impulse-Control-Entangled-Indulgence-Zodiac-ebook/dp/B00R6AVO8E/ref=sr_1_1?ie=UTF8&qid=1419869678&sr=8-1&keywords=impulse+control+usen
Barnes & Noble: http://www.barnesandnoble.com/w/impulse-control-amanda-usen/1120938781?ean=9781633751859
iTunes: https://itunes.apple.com/us/book/impulse-control-entangled/id953110291?mt=11
Kobo: http://store.kobobooks.com/en-US/ebook/impulse-control-entangled-indulgence


Meet the author: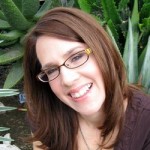 Amanda Usen knows two things for certain: chocolate cheesecake is good for breakfast and a hot chef can steal your heart. Her husband stole hers the first day of class at the Culinary Institute of America. They live in Western New York with their three children, one gerbil, four fish, a Russian tortoise, and a beagle. Amanda spends her days teaching pastry arts classes and her nights writing romance. If she isn't baking or writing, she can usually be found reading a book and trying to get out of cooking dinner.
For book news, contests, and hot recipes, visit Amanda at:
http://www.amandausen.com
https://twitter.com/AmandaUsen
https://www.facebook.com/amandausen