Today it is my pleasure to author
Susanne Lord
to HJ!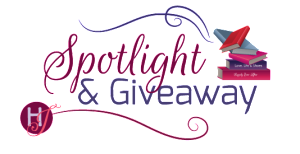 Hi Susanne and welcome to HJ! We're so excited to chat with you about your new release, In Search of Scandal

!
Please summarize the book for the readers here: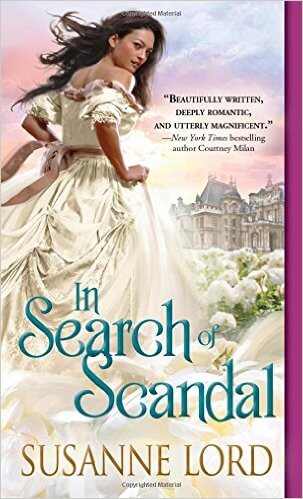 IN SEARCH OF SCANDAL is the love story of Will Repton, a wounded, traumatized explorer, and Charlotte Baker, a popular, London society miss. Will has just returned from Tibet after surviving a grisly massacre. Injured and with nightmares still plaguing his sleep, Will calls upon Charlotte's brother-in-law to solicit funds for a return to Asia. When Will is mistakenly led to a parlor of Charlotte's suitors, Charlotte falls hard for the handsome exploring, imagining him the man of her dreams. The only problem is, love is the last thing on Will's mind.

Please share the opening lines of this book:
"For God's sake, man. Make way."
The impatient command came from close behind, startling in its proximity. Will Repton clenched his teeth against a reply and edged to the right of the pavement, his limping gait either too slow or too unsightly for the haughty Londoners passing him.
Please share a few Random facts about this book…
IN SEARCH OF SCANDAL is my debut novel.
The nature walk, that strands Will and Charlotte in the woods, was inspired by a hike in England where I became lost for several hours. (But not overnight, and sadly not with a handsome man.)
My visits to 18th and 19th century gardens in England and the exotic and varied flowers and trees on display there, led to my interest in plant-hunters, which spawned the London Explorer series.
Charlotte and Will were "born" in my first book, which is the story of Charlotte's sister, Lucy, and her romance with Ben Paxton.
The Derbyshire country estate in IN SEARCH OF SCANDAL was inspired by Chatsworth and Lyme Park in England.
I am currently writing the second and third books in THE LONDON EXPLORERS series, and have plans for a fourth and fifth.
Please tell us a little about the characters in your book. As you wrote your protagonist was there anything about them that surprised you?
When I first pitched the story of IN SEARCH OF SCANDAL, one of the first questions I received from an editor was, "Is he rich?" The fantasy of wealth is understandable for anyone who works for a living, but I was at a loss for an answer. I'd already finished writing Will and Charlotte's story and they were both common-born and uncomfortable in the aristocratic world. Even Charlotte, who was 'bred for a coronet' and popular, is not really one of "them."
In getting to know Charlotte, I began to understand how little happiness she found in the money and possessions at her disposal, and Will, likewise, never placed any value on having a great deal of money. So rather than what my hero and heroine are able to enjoy in their power and wealth, I was far more compelled by the value Will and Charlotte placed in one another.
What I hope the readers of my book respond to is the same thing I respond to in my favorite historical romances: not the luxurious life the character lives, but the universal struggle he undergoes to love another person and, more importantly, to feel deserving of being loved in return.
Do you think there's a common trait or a je ne sais quoi that your heroes must have?
Of the three heroes I've written, they all share a common trait: they are deeply wounded. I don't know why, but I just love torturing them! Their wounds isolate them from the world in some way, and have left them with a sense they are not deserving of complete acceptance and love. Will Repton, the hero of IN SEARCH OF SCANDAL, has experienced a trauma that no one should endure, and has been unable to heal on his own. He is a good, decent man, but he is blind to the depths of his pain and his own self-worth.
The most fun I have in writing romance is in those moments when my hero is forced to confront and deal with his issues. The challenge is to show that he can only do that hard work because the unconditional support he feels from the heroine, or his awakening to the fact that he has no choice but to heal if he has any hope of being with the love of his life.

Did any scene have you crying or laughing (or blushing) while writing it?
Lady Wynston is a Grande Dame of the ton and friend to Charlotte. I always smile a little when I read her dialogue. Her ladyship is well into her eighties, socially-powerful, and says anything she wishes.
(The scene: Lady Wynston and Charlotte's sister, Mrs. Paxton, meet Will for the first time over a cup of tea. Charlotte has hurriedly excused herself from Will's presence.)
"I do not know what Charlotte is about these days," Lady Wynston said. "Dashing to and fro, her pretty head everywhere but atop her shoulders. In my time, a lady was careful not to exert herself lest she excite herself to a swoon."
"Charlotte would never swoon," Mrs. Paxton assured him with a smile, pouring their tea. "She thinks it extravagant."
Lady Wynston nodded approvingly. "Excellent girl. Very modern." Her ladyship rapped her cane on the floor and Will straightened to attention. "You young men may find the notion of a beautiful girl fainting dead away into your arms a pleasant sort of pastime, but do not hope for it, Mr. Repton. In truth, swoons and their recovery are perfectly tedious." She patted her hat. "Though I daresay Charlotte would swoon very prettily. Accomplished creature…she could not help but make charming work of it." Lady Wynston shook her finger at Will. "But do not hope for it."
"No, I…hope for what, exactly?"
"Perfectly tedious," Lady Wynston murmured, accepting a plate of cake from Mrs. Paxton. "Thank you, my dear. Though I cannot say I approve of Charlotte's excessive interest in your adventures, Mr. Repton. Still"—she tilted her head to study him—"I am not so ancient as to deny the appeal of the rugged adventurer, hurtling bravely into the undiscovered country. His virile body sculpted to brawn and sinew by the very forces of nature he seeks to tame. His taut, bronzed skin glistening—"
Mrs. Paxton coughed.
"—with the dew of toil beneath the relentless sun. And Charlotte, beautiful innocent of the world, her insatiable curiosity a tender bud blossoming beneath the experienced ministrations of the bold explorer—"
"Biscuit, Mr. Repton?" Mrs. Paxton shoved a plate of sweets beneath his nose, her cheeks red.
Will held up a defensive hand. "Thank you, no."
Lady Wynston sniffed. "But I suppose it is a harmless sort of diversion. If one is intrigued by the Orient. I, myself, have a most charming chinoiserie wallpaper in my morning room, but that is neither here nor there."
If your book was optioned for a movie, what scene would you use for the audition of the main characters?
Actors portraying my much-loved characters would be a dream come true. Without question, the scene I'd most love to experience is the moment Will and Charlotte meet. I have always loved Will's conflicted feelings toward beautiful, buoyant Charlotte, and his need to preserve his pride and safeguard his heart.
"I beg your pardon," he muttered as he picked up his case and sidestepped past her. "I was directed to the wrong room."
"The wrong—? Oh, but…sir?" Her hands fluttered up but withdrew. The tentative gesture, to delay or help, he ignored. The little doll and—Christ—her chaperone, followed him into the hall.
"It must have been Mr. Penny, Ben's valet," she said, hurrying to keep pace at his elbow. "He is at the door today because Mr. Goodley, our butler, had eaten a little mutton that had gone off, I'm afraid, and he must have assumed…well, today is Sunday—"
Will stopped in the middle of the hall. Every door was closed.
And Miss Baker was still talking.
"—and as it is Sunday and you are…well, you are"—she shrugged and tilted her head—"well, not here for me, as I am now aware. I am very sorry."
Will tensed at her remorse. Stemming from pity, no doubt. With his drab suit and shaggy hair, he would not compare favorably to her suitors.
Or had he imagined the remorse? More likely she laughed at him.
Easing his gaze onto hers, his mind stumbled to see eyes of such pure blue they appeared almost violet. No, not violets. Delphiniums.
He redirected his gaze and blew out a frustrated breath. Damn it all, he didn't think flowery thoughts. He was a botanical journeyman, paid to catalog and classify. Blue eyes. Merely blue.
Yes, she was a pretty girl.
Not that it mattered in the least.
If you could have given your characters one piece of advice before the opening pages of the book, what would it be and why?
The moment someone opens the first page of IN SEARCH OF SCANDAL, I want her to feel lighter and happier than she's felt all day. With so many challenges in our lives, I want my reader to feel what I feel when I pick up a historical romance—eagerness and excitement in escaping into a different world for a time. And at the end of the book, I want her to look forward to reading another book (especially my next one)!

What are you currently working on? What other releases do you have planned for 2015?
DISCOVERY OF DESIRE is the next book in THE LONDON EXPLORERS series, and follows Seth Mayhew's adventure to India and back to London.

Thanks for blogging at HJ!
Giveaway:

Print copy of IN SEARCH OF SCANDAL (London Explorers) by Susanne Lord
To enter Giveaway: Please complete the Rafflecopter form and Post a comment to this Q:

What was the most adventurous thing you've ever done?
Excerpt from In Search of Scandal:
(Charlotte and Will have just waltzed in a moonlit garden, but an argument ensues…)
She whirled to leave but a steel hand gripped her arm.
"God! Blast it! Now what have I done?" he growled, his blue eyes wintry in the moonlight. "I thought we were getting on. I wouldn't mind being your friend, as long as you understand that's where it ends."
"Wouldn't mind? I have more friends than I can count, I hardly need—"
He yanked her hard against him. "Then what do you want?"
"I…I will not argue—"
His hands gripped her waist. "What do you want, Charlotte?" He growled. "What do you want me to do?"
Her words died in the face of his rising frustration.
What did she want? What had she ever wanted but him? She wanted him still. From the first sight, the first instant. Every day, every hour, she wanted him. In a deep, tender, precious place she could not touch with reason. And all he did was sneer and push her way.
"Why didn't you ignore me as you normally do?" she asked hollowly. "Why did you talk to me at all tonight?"
He said nothing. He didn't move. Something furious and wild thundered through her breast. "You don't belong here!" Her fist clenched, wanting to slap that frozen look off his face. "Say something!" She launched against him, gripping him about his hard neck. "Say anything!"
But his stubborn lips were sealed, and before she could stop herself, she mashed her mouth against them.
Instantly, she regretted it. Their chins knocked, their teeth scraped, and a grunt of surprise sounded from his throat.
Oh God, what was she doing? She didn't know how to give a kiss and he certainly didn't want hers. His hands dropped off her and she sobbed sharply against his mouth. Mortified, she crumpled against his neck.
Oh God, oh God, how will I face him?
A hard hand seized her neck and forced her head up. Blue eyes blazed into hers. "Damn it all!"
Warm lips clamped to hers expertly. Shocked, she sank to her heels but his arm tightened and locked her against the hard wall of his body.
His deep groan shook her.
But it was a sound of surrender.
Book Info:
A DARING EXPLORER
All of London is abuzz with the tale of Will Repton. The lone survivor of a massacre in Tibet has returned to England a hero, but the traumatized explorer has no time for glory. Another dangerous expedition awaits. Nothing will deter him from his quest, and no one will unearth his secret—until Will meets Charlotte Baker.
IS NO MATCH FOR AN ADVENTUROUS HEART
Vivacious Charlotte Baker also has a mission—to find a man whose bold spirit matches her own. When she meets Will Repton, she immediately recognizes him as her soul mate, and she's naively willing to turn her back on the rules of propriety to ensnare him. Will is torn between his fascination with Charlotte and his vow to finish his quest. He knows what it is to risk life and limb—but what if his most perilous adventure doesn't lie across an ocean, but within his own lost heart?
Buy Links:
Amazon: http://amzn.to/1PMWbbJ
Apple: http://apple.co/1LkuiBr
BAM: http://bit.ly/1j6rkdk
B&N: http://bit.ly/1S2tjvd
Chapters: http://bit.ly/1ltwNwn
Indiebound: http://bit.ly/1HWOskN


Meet the Author: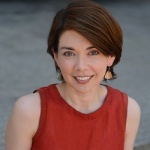 Susanne Lord is a writer of Victorian-era romance and author of the London Explorer series published by Sourcebooks. Originally from Okinawa, off-base and on, she now makes her home in Chicago where she is an active member of Chicago North RWA. When not writing, attending theater or reading, she enjoys hiking the English countryside and visiting historic homes and gardens. For more about Susanne, visit susannelord.com.