Today it is my pleasure to Welcome USA Today bestselling author
Susan Stephens
to HJ!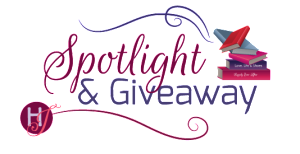 Hi Susan  and welcome to HJ! We're so excited to chat with you about your new release, In The Brazilian's Debt. Book 1 in the Hot Brazilian Nights series for Harlequin Presents.!
Hello everyone! And thank you for having me, Sara!

Please summarize the book a la Twitter style for the readers here: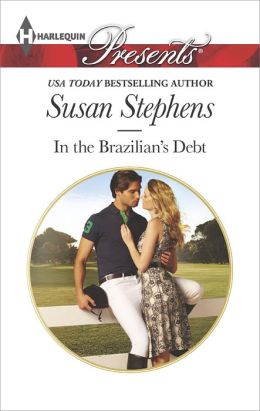 Hot, arrogant polo star meets steely Scottish beauty with combustible results.
Lizzie Fane needs help from Chico Fernandez, but can she bring herself to beg?

Please share the opening line of this book:
Revenge is a dish best served cold.
Lizzie thought about her father's words as the transport plane lost height, bringing them closer to their destination. Determination was an admirable quality, her father insisted with his usual bluff confidence, founded on nothing more than one of his hunches and the dregs from a bottle of Scotch. His Lizzie wasn't short of determination. She would rebuild the family pride where he had failed.
Please share a few Random facts about this book…
My working title for this book was Hot Cheeks – but keep that to yourself 😉
My inspiration for all these polo guys is my undying adoration of hot, hard men on horseback. I always think that if an animal trusts a man, there must be something worthwhile investigating. And if a man can handle a high-spirited horse, he might just have the key to unlock hidden passions in my heroine.
 I work in silence up to the point where I'm reading through, at which point I turn to all sorts of music depending on the mood of the particular scene
I have a whole web site devoted to the characters in this series of polo books www.susanstephens.net/thunderbolt
 The gaucho polo team Chico plays for is called Thunderbolt, and on this website you can find pictures of the models I used to inspire me, as well as the reason I got started on this new series of books.
Lizzie didn't surprise me, because I don't write women who give up easily, but the way Lizzie learned to adapt so she could take anything life threw at her, did impress me.
What kind of research did you do for this book?
I did a lot of research for this book. Although I have been a great horse lover since childhood, I needed to understand more about the pampas and the tough men who work the ranches.

The First kiss…
Oops, I almost wish you hadn't asked – This first kiss doesn't have a slow and gentle lead-up in this book, but hits the page without shame or excuse in a fiery display of Latin passion!
"There was nothing tender about Chico's kiss. It was an explosion of passion that rammed her back against the wall as he ground his body into hers."
Was there a scene in this book that was harder to write than others?
I didn't find any part of this book problematic to write. My fingers flew as my characters led me where they wanted to go. I just can't get enough of these hot, polo guys. Can you tell!

If your book was optioned for a movie, what scene would be absolutely crucial to include and why? (Please share a little snippet of the scene)
If someone optioned this book for a movie, I would have to insist they include the 'end of term' scene where Lizzie leads the groom's polo team against Chico's team of polo internationals. No hope, you might think, but Lizzie is resourceful, and she won't let her side down, no matter what she has to do.

What do you want people to take away from reading this book?
My aim is to write feel-good books, so that by the end of the story my readers have got a smile on their face, and are eager to read the next book in the series.

What are you currently working on? What other releases do you have planned for 2015?
I am currently working on book 4, the last book in the Hot Brazilian Nights series, and I'm going to be really sad when I have to say goodbye to these hot polo guys in the Thunderbolt team—but, who knows, I may write about another team one day…
Book 2 in the Hot Brazilian Nights series, At The Brazilian's Command, is an April 2015 book, with books 3 and 4 following in November and December 2015.
Many of you will know that I also write as Xandra King, and Xandra has a great new Valentine's Day release available now. Book 2 in Xandra's Hot Cosmic Shorts series, Valentine's Night At The Ladies Club will be followed by Hot Spring Nights At The Ladies Club in April 2015.
I also have several Indie projects planned for Susan Stephens, including book two in my Black-Heart series, Elijah Black: Master of Seduction, together with several shorts. All in all, a busy and a happy year ahead!
Thanks for blogging at HJ!

 Thank you so much once again for inviting me to share my news with you– and to Sara for inviting me. 

Giveaway:

This prize will include Susan Stephens and Xandra King swag, together with a signed copy of a 3-author anthology, as well as a very special little gift from our top London store here in the UK, Harrods!
To enter Giveaway: Please complete the Rafflecopter form and Post a comment to this Q:
And here's my question for you: Do you like South American heroes, or do you prefer Italian, Spanish, Greek—or heroes from somewhere else in Europe? Or, perhaps the desert is your imaginary playground, with a king as rich as Midas waiting to take you on a magic carpet ride to a land of mystery and love.
I'm looking forward to hearing your views—I know we all are. So, let's share our thoughts, and I have some excellent swag for one reader making the best comment, picked out at random—and you can come from anywhere in the world that has a postal service!
Excerpt
Lizzie shook her head. "I thought you understood, but you knew nothing about my life then, just as you know nothing about it now."

"As you know nothing about mine," Chico fired back, and as the temperature soared between them, she whirled around. She started to say something—something angry to hit back at him, something passionate to express all the hurt she'd felt when she was only fifteen—but as she speared a glance into Chico's blazing eyes, he reached out and caught her close.

She held her breath and stared up at him. He wouldn't dare—Surely, he wouldn't dare—

His grip tightened, and slowly and deliberately, he brought her inch by reluctant inch to within a whisper of his mouth. And when he brushed her lips with his, she shivered and sighed, because she could do nothing else. It was a signal for him to move closer until his hard body could control hers, and resting his forearm against the wall above her head, he dipped his head to tease her with almost kisses until she was helpless with desire.
Book Info:
Paying for the past…
Lady Elizabeth Fane has two choices: lose her family's Scottish stud farm, or swallow her pride and beg Chico Fernandez for help. She's never forgiven the arrogant Brazilian polo star for abandoning her years before, so instead she will collect on the debt he owes her.
Yet in the sultry Brazilian heat passions flare, revealing feelings Lizzie thought she had long conquered. That is until Chico finally reveals the truth behind his desertion and Lizzie realizes that he not only has power over her body but it's she who is in the Brazilian's debt!
Meet the Author: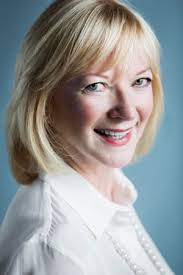 Susan was a professional singer before meeting her husband on the tiny Mediterranean island of Malta. In true Harlequin Presents style they met on Monday, became engaged on Friday and were married three months later.
Susan's menagerie consists of dogs, cats, horses, a donkey, several guinea pigs, a husband and three terrific children.
Susan enjoys entertaining, travel, and going to the theatre. To relax she reads, cooks and plays the piano, and when she's had enough of relaxing she throws herself off mountains on skis, or gallops through the countryside singing loudly.
Website | Facebook | Twitter |