Today it is my pleasure to Welcome author
Dani Collins
to HJ!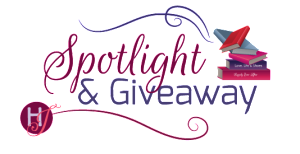 Hi Dani and welcome to HJ! We're so excited to chat with you about your new release, In Too Deep!

Hi Sara! Hi HJs!

Please summarize the book for the readers here: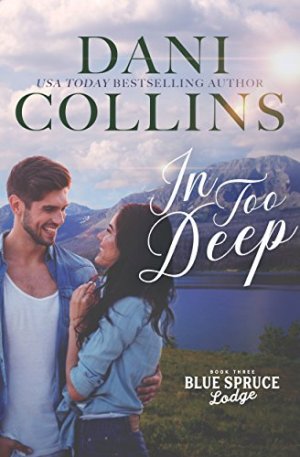 Wren's sister had a teen pregnancy, but told the father she had had an abortion. She wound up having the baby and died when Sky was two. Wren has been raising her in secret ever since.
Sky is now twelve and asks to meet her dad–who happens to be a famous snowboarder and quite a playboy! Trigg is astonished and has a lot of mixed feelings about this sudden revelation of a daughter.
Wren takes the job at Blue Spruce Lodge so the two can get to know one another–tween drama ensues. Then a marriage of convenience looks like the answer, except they can't keep their hands off one another.
There's also a wedding for Rolf and Glory, the hero and heroine of book one, and some intrigue from afar that threatens the resort they're rebuilding. Action, heat and humour. What more do you need?

Please share the opening lines of this book:
"I hate you." Skylar's voice was soaked in pubescent drama. "That word isn't strong enough. Hate."

"Well, maybe if you'd actually attended school, you would have a broader vocabulary."
Please share a few Fun facts about this book…
The book is told in three points of view: Trigg, Wren and Sky so the reader can watch all of them work through the complex emotions brought up by this surprise event.
Murphy is a real dog–a rescue who belongs to my sister. He appears in all three books in this series.
Even though this is book three, it can be read as a stand-alone.
Please tell us a little about the characters in your book. As you wrote your protagonist was there anything about them that surprised you?
Trigg is a play-hard playboy with a contentious relationship with his brother. They're both very high octane which causes them to clash. Trigg is the driving force behind rebuilding the ski resort and Blue Spruce Lodge and uses off-color humour to deflect from deeper feelings.
Wren had a terrible childhood, but she's incredibly resilient and loyal and loving. She's trying very hard to do what is right by her niece, but it means sacrifice and yes, growing pains for all of them.
I had been thinking about this book a long time so I didn't hit many surprises when I was writing it. It was one that mostly wrote itself. (The best kind!)
If your book was optioned for a movie, what scene would you use for the audition of the main characters and why?
I love the scene where Wren and Sky arrive and have lunch with Trigg and Trigg's mother–who is NOT ready to be a grandmother. The tension is thick as everyone tries to pretend they're fine with this supremely awkward arrival of Trigg's daughter:
"I can't imagine what a job it's been to plan such a big wedding."
"Amid ongoing renovations," Marvin interjected.
"At the time, we thought July would be Trigg's only opportunity to attend. Rolf and Glory didn't want to wait, either. Rolf is Trigg's older brother," Vivien informed Sky.
Sky met Vivien's direct gaze. "I know."
They held the stare. And held it.
Wren said, "Marvin mentioned you're not expecting Sky to call you 'Grandma.' What would you prefer?"
"Vivien." Vivien cut a cherry tomato in half and left one side on her plate while she ate the other. "Of course."
"And…?" Wren looked at Trigg. Damn, he was close. His shoulders and chest and bare biceps filled up her vision, eclipsing Marvin and everything else on that side of the room. Everything, really. He was a lot of powerful man sitting there reeking sex appeal all over the place.
"Trigg?" he suggested, voice dry, and he held her gaze long enough for it to make her chest feel tight.
What a freaking nightmare. She jerked her gaze back to Sky.
Sky flicked her gaze to each face in turn, then looked at her mostly untouched plate.
Wren bit back a sigh. Sky didn't have her ability to withstand hostile undercurrents strong as a riptide. That was a good thing. The only way to develop the muscles to endure this level of examination and judgment was to spend years living it.
She felt sorry for her niece anyway. I tried to spare you, she telegraphed.
What do you want people to take away from reading this book?
That it's okay to make mistakes and we all have to grow and get past them. That love helps us do those things, too!
What are you currently working on? What other releases do you have planned for 2017?
I'm excited to say I have a Harlequin Presents called Sheikh's Princess of Convenience coming in October, then two Christmas stories!
Wedding at Mistletoe Chalet comes out November 8 – that's a sweet high school sweetheart reunion romance. And Claiming His Christmas Wife is a sexy, Harlequin Presents in December.

Thanks for blogging at HJ!
Giveaway:

One print copy of From The Top, Book Two in the Blue Spruce Lodge series. (US only please.)
To enter Giveaway: Please complete the Rafflecopter form and Post a comment to this Q:

Do you love a secret baby romance? How about marriage of convenience? What other tropes do you enjoy?
Excerpt from In Too Deep:
First Kiss!

"Damn." His breath heated her lips as he hovered with his lips so close to hers, her mouth tingled in anticipation. "We were going to ignore this, weren't we?"
Where she found the courage to be so honest, she didn't know, but she said, "I thought I was the only one who had to."
She stayed right where she was, leaning in to him so the pressure of his chest soothed the growing ache in her breasts while her heart slammed in terror at what she had revealed.
His choke of laughter feathered across her mouth. "No," he said, thumb caressing her cheekbone. "No, I'm trying like hell to pretend—"
Before she realized what she was doing, her toes had dug into the floor and she closed the distance herself, sealing them into the kiss.
He groaned. Then he cradled the back of her head in his wide hand and kissed her, deep and thorough. Opened his mouth across hers and explored and possessed and rubbed and captured and kissed the hell out of her. Kissed her until she couldn't breathe.
She didn't care, so long as he kept up that unhurried, masterful, hungry ravaging. Her hands moved to explore his back, reveling in the dips and flex of his muscles. He tagged her tongue with his, sending a jolt of excitement through her, then deepened the kiss even more, shifting so she was against the edge of the desk.
Her hands went up to his head, discovering stubble and silky strands, warm skin and the pound of his pulse in his throat. His mouth went down the side of her neck while his hands went down to her butt, squeezing, rubbing, getting under her cheeks and lifting so she sat on the desktop. He stroked her thighs, parting her legs as he moved between them, sending tendrils of pleasure through her abdomen and into her loins. Then he cupped her butt again and drew her to the edge, so they were eye to eye. Mouth to mouth. Sex to sex.
She shuddered in reaction and braced her arms across his shoulders, legs reflexively twining around his waist. He lifted his head and she met his glittering gaze.
They were going too far, but she wasn't ready to stop.
Excerpt. © Reprinted by permission. All rights reserved.


Book Info:
The family he didn't know he needed…
At her wit's end with her twelve-year-old niece, Wren Snow takes the manager's job at Blue Spruce Lodge so Sky can get to know her father, Trigg Johanssen—a tycoon snowboarder with a playboy reputation.
Gold-medalist Trigg Johanssen is furious she kept Sky a secret, but quits competition to focus on his newly discovered daughter only to have his chemistry with Wren complicate their attempts to co-parent.
When outside forces threaten the ski resort he's rebuilding, a marriage of convenience seems like the answer. It would give his daughter the life she deserves, but is it too much for a heartbroken woman still nursing past hurts?
Book Links: Amazon | B&N | iTunes | Kobo | Google |


Meet the Author: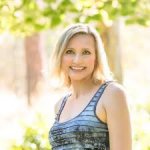 Award-winning and USA Today Bestselling author Dani Collins thrives on giving readers emotional, compelling, heart-soaring romance with some laughter and heat thrown in, just like real life. Mostly she writes contemporary romance for Harlequin Presents and Tule's Montana Born, but her backlist of forty books also includes self-published erotic romance, romantic comedy, and even an epic medieval fantasy. When she's not writing—just kidding, she's always writing. She lives in Christina Lake, BC with her high school sweetheart husband who occasionally coaxes her out of her attic office to visit their grown children.
Website | Facebook | Twitter | Instagram | GoodReads |