Today it is my pleasure to Welcome author
J. Kenner
to HJ!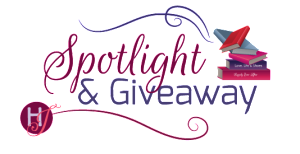 Hi Julie and welcome to HJ! We're so excited to chat with you about your new release, In Too Deep!
Bad boys are fun, but sometimes a girl wants a nice, solid (hot!) guy…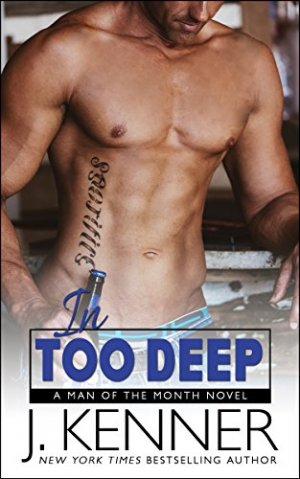 … which is exactly what Hannah Donovan needs, but doesn't realize she wants, in my most recent Man of the Month book, In Too Deep.

Like all the books in the Man of the Month series, this one features a favorite romance trope, in this case, the fake engagement.

A lawyer hoping to open her own firm with a partner, Hannah needs the money promised to her by her parents. But they're not willing to had over the money unless she can prove she's with a good man. Enter Matthew Herrington, who is convinced he's only a gym rat and not worthy of her, despite being a successful business owner. On top of that, he's a guy ready to settle down, where Hannah's going full-speed ahead to get her business going.

Which, of course, is why she needs Matthew … to be her fake fiance. There is instant chemistry between them, but both fight it, knowing it's a short term thing. But sometimes desire gets the better of you, and when attraction takes over … and love moves in … these two will have to figure out how to make things work between them!

Here's a sexy snippet for you to enjoy!
"Look, I'm sorry about this. I know sharing a room is super awkward."

He moved to sit next to her. "We'll survive." Hopefully, he sounded confident. The truth was, she was right. Simply sitting next to her was unnerving. He could remember the way she'd felt in his arms when the slow dances had come on. He'd been about to walk her off the floor, but she'd pulled him close, then whispered that her parents were watching. And he'd lost himself in the fantasy that she'd stayed because she wanted to.

"So, um, we should probably crash now." She nodded to a door. "That's the bathroom. You can go first."
He did, and when he came out in a T-shirt and boxers, she looked up, startled from whatever she'd been reading on her phone.

"Oh." She said, and he stood there stupidly as her gaze skimmed over him, finally pausing on his face. Their eyes locked, and for a moment, he felt the warm heat from her attention bubble through him. Then her eyes widened, and she said, "Oh!" again, and a lovely blush crept up her cheeks, painting her pale skin red.

"I'm sorry. I didn't mean to stare. I only—well, holy hell, you know you're good looking."

She couldn't have said anything better if she'd tried. They both burst out laughing, and just like that, the tension evaporated. "I'm going to go change, too," she said when they'd calmed a bit. "Get into bed and feel free to make a pillow wall if you're afraid that I'm going to ravage that body of yours."

"I'll take my chances," he said, forcing himself to think of cold showers so that she wouldn't notice the effect that the threat of being ravaged by her was having on him.

As she'd suggested, he was in bed when she returned, though he hadn't built the pillow fort. He caught a glimpse of her in a tank top and sleep shorts, and all he could think of was how incredible it would feel to have those long, lean thighs wrapped tight around him. Never had he wanted more to make a pass at a woman, but he couldn't do that. Not under these conditions. In bed.
Forced to share sleeping quarters. With her warm and soft beside him.

Fuck.

He rolled over, putting his back to her.

"Probably a good plan," she said. "Less awkward and tempting."

"Tempting?" he repeated, but was answered with only silence.

"Hannah?"

"I didn't mean to say that."

"Oh." He considered that, then found himself smiling. "I'm flattered."

"We've already established you're a hottie. Don't think you can go back to that well."
He bit back a laugh. "Fair enough." He shifted, then stiffened when her back brushed up against his. He closed his eyes, fighting for control.

"Small bed," she said, increasing the distance.

"Very." He cleared his throat.

She shifted again, and this time her foot rubbed his calf.

"You're doing that on purpose."

"Doing what to you?"

"I didn't say you were doing anything to me. I said you were doing that."

"But am I doing something to you?" Her voice was so low he could barely hear it, and when he did, he felt himself go even harder.

"Hannah…"

"I know. I'm sorry. It's just…" She rolled over, and he felt her breath against the back of his neck as her hand rested on his hip. "Well, it's just that I'm not interested in a relationship or any of the stuff we're pretending to be. But that doesn't mean I don't want you."

He closed his eyes. He should say no. He should slide away.

He should grab a blanket and sleep on the floor.

Instead he said, "What do you want?"

"Only tonight," she said. "We could call it method acting."

He swallowed the sudden lump that grew in his throat. "You're wearing barely nothing and you're pressed up to me in bed. If you don't mean what you're suggesting, you need to scoot away and not tease a man like that."
Excerpts. © Reprinted by permission. All rights reserved.


Thanks for blogging at HJ!
Giveaway:

Signed copy of DOWN ON ME – Book 1 in the Man of the Month series.
To enter Giveaway: Please complete the Rafflecopter form and

What did you think of the excerpt spotlighted here? Leave a comment with your thoughts on the book…
Book Info:
Hannah Donovan is not my type.
Intellectual and career-focused, she's a lawyer, and an intimidatingly beautiful one, at that. I'd rather pump iron than open a book, and the only reason I'd go to court would be for a traffic ticket.
She's the most gorgeous woman I've ever seen. So how can I turn down her plea that I pretend to be her fiancé for one weekend?
But I never expected our pretend kisses to feel so real … or for it to lead to a wild night in bed that will forever stand out as the highlight of my sex life.
Our performance convinces everyone, but it was never meant to be more than a fantasy. A short term gig before reality sets back in.
I can't imagine ever being good enough for her, but I'm hooked. And now I'm determined to do whatever it takes to make this fake engagement real.
Book Links: Amazon | B&N | iTunes | Goodreads |


Meet the Author: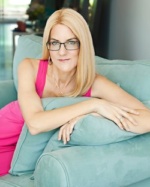 J. Kenner (aka Julie Kenner) is the New York Times, USA Today, Publishers Weekly, Wall Street Journal and #1 International bestselling author of over seventy novels, novellas and short stories in a variety of genres.
Though known primarily for her award-winning and internationally bestselling romances (including the Stark and Most Wanted series) that have reached as high as #2 on the New York Times bestseller list and #1 internationally, JK has been writing full time for over a decade in a variety of genres including paranormal and contemporary romance, "chicklit" suspense, urban fantasy, and paranormal mommy lit.
JK has been praised by Publishers Weekly as an author with a "flair for dialogue and eccentric characterizations" and by RT Bookclub for having "cornered the market on sinfully attractive, dominant antiheroes and the women who swoon for them." A four time finalist for Romance Writers of America's prestigious RITA award, JK took home the first RITA trophy in 2014 for her novel, Claim Me (book 2 of her Stark Trilogy).
In her previous career as an attorney, JK worked as a clerk on the Fifth Circuit Court of Appeals, and practiced primarily civil, entertainment and First Amendment litigation in Los Angeles and Irvine, California, as well as in Austin, Texas. She currently lives in Central Texas, with her husband, two daughters, and two rather spastic cats
Website | Facebook | Twitter | Instagram |