Today it is my pleasure to Welcome author
Shannyn Schroeder
to HJ!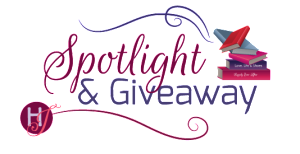 Hi Shannyn and welcome to HJ! We're so excited to chat with you about your new release, In Your Arms!

Hi! Thank you so much for having me today.

Please summarize the book for the readers here: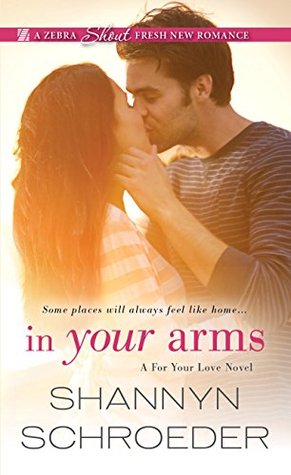 In Your Arms is the story of Emma and Sean. Emma is doing everything she can to have a life that is different than the one she had growing up. She wants security and stability. Sean is a lot of fun, but he's far from responsible. Their attraction is undeniable, so they give in and agree to have fun for a while, knowing that they aren't looking for the same things long term.

Please share the opening lines of this book:
"Damn it." Emma stared at the plume of steam snaking up through her hood and popped the lever before slamming her car door. She'd been doing so well today. Not one curse word, not even under her breath. Not after her heart-to-heart with her boss to talk about the importance of making sure kids showed up on the first day of school.
Please share a few Fun facts about this book…
I had a great time writing this book. Here are some fun facts
Emma teaches kindergarten, so she has to be painfully aware of the language she uses. Because of this, she only allows herself 5 curse words a day. (She actually counts.) This was hard for me because I swear ALL the time.
Emma has a birthday cake fixation—some might call it an obsession. For her, birthday cake fixes everything. When I did a reading at Lady Jane's, I had an audience member tell me he was going to the store to buy cake on the way home.
I create a playlist for every book I write. However, because I pick the songs before a write a single word, sometimes the songs don't really fit the finished product. With In your Arms, the playlist is still pretty much perfect. It's fun and upbeat and still reminds me of the characters.
Please tell us a little about the characters in your book. As you wrote your protagonist was there anything about them that surprised you?
As I said above, Emma is a kindergarten teacher and she's looking to settle down. She wants a house and yard and kids. She wants a man she can rely on.
Sean O'Malley is a tattooed, motorcycle-riding mechanic who plays amateur hockey. His biggest priority is having fun in life. He sees responsibility and stability as burdens.
Not much surprises me about my character while I'm writing. Surprising things might happen because I don't plot out my book, but I spend a lot of time getting to know my characters before I write, so they don't usually surprise me.
Sean is a bit of a dirty talker, and that was a little surprising. I mean, it completely fits who he is but I didn't know that about him until he and Emma spent some time together.
If your book was optioned for a movie, what scene would you use for the audition of the main characters and why?
This was tough to choose, but I think I would use Emma and Sean's first date. They're at a street fest and they're dancing and flirting and talking. Their time together is eventually interrupted by her mother, which adds a layer of family drama, but this scene encapsulates who whey are right now.
excerpt–
Sean inhaled his food and waited while Emma ate. He was sure she wouldn't finish the entire sandwich and he hoped to take over. He chugged half his bottle of water. She hunched over the table, attacking her food. He inched her tank top up above where he knew her tattoo decorated her skin. He stroked a finger across it. "What's the story with this?"

Her jaw flexed and she glanced out of the corner of her eye. She lifted her shoulders. "Who says there has to be a story?"

"More often than not, there's a story."

She narrowed her eyes and said, "Then chalk it up to being eighteen and stupid. You know that first glimpse of freedom? That's what I did with it."

He smiled. He knew all about doing stupid shit just because you could.

She tilted her chin toward his bicep. "What about that?"

He pulled the short sleeve up, revealing the shamrock. "I was Tommy's first practice dummy."

"Were you afraid you'd forget your name?"

He pressed his lips together. He had that coming and should've expected it from her. "He wanted to do a tat and practice lettering. I agreed."

She swallowed another bite of bread and beef before setting the sandwich on the wax wrapper. "No first love you wanted to remember for eternity?"

From some girls, the question would sound like a fishing expedition, but from Emma, he knew a zinger would follow. "Like I want some chick's name on my arm so for the rest of my life I have to answer dumb-ass questions? I prefer people to think I'm a stupid drunk."

"Fair enough," she said with a smile. She finished off her sandwich and crumpled up a pile of napkins as she tried to clean her hands. Using his shoulder to push up, she stood and patted her stomach. "As delicious as that was, I need to go work this off."

He joined her. "I never thought you'd eat it all."

She licked her lips and stood on tiptoe to check out the fest. "Let's go dance."

"I don't dance."

"You'll dance with me."

"No, I won't."

Her lips curved slightly. "That's what they all say."

He had no idea what she had planned, but he allowed her to grab his hand and lead him down the street to where the band played. She pulled them right into the middle of the small crowd in front of the stage. Then she started with the same seductive hip wiggle she'd done at the bar last night.

She stood in front of him, and her ass rubbed against him just lightly enough for him to wonder if it was intentional. Games weren't his style, so he wrapped and arm around her waist and yanked her into him. Emma didn't miss a beat. He lowered his mouth to her neck and kissed.

Her hips slowed for a second, and he knew he'd hit a good spot. In her ear, he said, "I bet your pussy would taste better."

She turned in his arms. Pulling his face close, she said, "Since I've never gone down on myself, I can't really comment."
What do you want people to take away from reading this book?
In Your Arms is fun, light read. It's an escape that reminds your that not only can love come when you least expect it, but also in a package you want to overlook.
What are you currently working on? What other releases do you have planned for 2017?
I am currently working on Kevin O'Malley's book, which will release some time in 2018. Through Your Eyes, Tommy O'Malley's story, will release May 28, 2017.

Thanks for blogging at HJ!
Giveaway:

One random commenter will win a digital copy of my standalone title – Between Love and Loyalty
To enter Giveaway: Please complete the Rafflecopter form and Post a comment to this Q:

In Your Arms is an end-of-the-summer fling read. Now that it's the dead of winter, what do you look forward to most about summer?
Excerpt from In Your Arms:
Emma grabbed the shot and slammed it back. When she set the glass back down, he noticed a butterfly tattoo peeking out from the tank top on the back of her shoulder. She looked at him. "I'm a teacher."

He froze. He hadn't expected that. One look at the suit she'd worn and he'd assumed some kind of office job, secretary or something. She was a teacher. He laughed as she took a gulp of beer.

"What's so funny?"

"I can't imagine any teacher I ever had doing a shot of Jack in a bar like this."

A dark look passed over her face, but then she covered it with a smile. "I guess we all have some surprises."

He reached over and brushed her hair off her shoulder. "I can guarantee I never had a teacher as hot as you. I never would've gotten out of school otherwise."

Emma snorted at him and then took another drink of beer. "You already got me to the bar, buddy, no need for compliments."

Sean's hand slid away. He didn't know how to read that. Women usually liked some sweet talk. "Being honest. If you were my teacher, I'd spend all my time imagining you naked."

"Show me a good time and you might not have to imagine it." Her voice was low and a little husky.

"You mean rigging your car to get you to safety, giving you a ride on my bike, and buying you a drink wasn't enough?"

She laughed. That too was a low, sexy sound. "I might be easy, but not that easy."

"I can guarantee a good time once you're naked." She didn't look convinced. "In the meantime, we can shoot some darts in back. Or play pool."

"Okay, let's go." She grabbed her bag and her beer and slid from the chair.

Sean hadn't expected her to take him up on the offer, but if that showed her the good time she wanted, he'd play. She made a beeline for the dartboard. As she yanked darts from the cork, he asked, "Is your brother older or younger?"

She paused and glanced over her shoulder. "Older. Why?"

He watched her mark three hundred and one on each side of the board. She'd obviously played before. Another thing he didn't normally picture a teacher doing. "Making conversation. Any other siblings?"

"Nope. How about you?" She pointed at the board.

He nodded. "Three brothers and one sister."

"Holy cow. Five kids? Who does that?"

He accepted the darts she handed him. "Irish Catholics. I live in a neighborhood full of 'em."
"Where do you come in?"

"Dead middle. Two older brothers, one younger, and the baby is my sister."
"Uh-oh."

"What?"

"Middle-child syndrome. Always being forgotten, struggling to get a piece of attention." She pointed a finger in his general direction. "Explains the whole rebel thing you have going on."

Rebel? He didn't think of himself as a rebel. Rebels stirred up trouble. He did what he wanted and expected everyone else to do the same. "You're off base."

"I bet your oldest brother is super responsible."

She had him there. Jimmy was the most responsible guy he knew. Sean had always attributed it to Jimmy taking care of them after their mom had been killed. "There are extenuating circumstances."

One of her eyebrows arched up. "You and the older brother next in line are middle children. If you're the rebel, my guess is he's the clown."

Sean froze as he lined up his first shot with a dart. "It's a little eerie how you did that. I'm not much of a rebel, but Kevin has always been the clown."

She bumped him out of the way. "Ladies first." She let a dart sail across the room. Triple-point eighteen. "And the two youngest are coddled by everyone in the family because they're the babies."

She threw her other two darts for a double twenty and a nineteen.

"How did you do that?"

She pointed at the board again. "Good aim."

"No. The things about my family." Sean paused and remembered Leena, who had picked him up at a bar last summer. It wasn't until after he'd gotten her home that he'd discovered that not only was she one of Jimmy's exes, but she was weird. "Did you ever go out with Jimmy O'Malley?"

"No. Who's Jimmy?"

"My oldest brother." He took his mark and threw the dart. Fifteen. First shot and she was already kicking his ass. He halfheartedly finished his turn.

"As far as I know, I've never met an O'Malley. Pretty sure I'd remember." She took a swig of beer.

"As far as understanding birth order, I did a paper on it a few years ago. Fascinating stuff. I bet I could do a whole thesis on the dynamics of a family like yours."

He laughed. "My family isn't that interesting."

She stood to take her turn as he yanked his darts from the cork.

"Hey, by your explanation, your brother would be super responsible like mine. He'd never say he'd fix your car and not do it."

She smiled. "Extenuating circumstances."
Excerpt. © Reprinted by permission. All rights reserved.

Book Info:
A KNIGHT IN SHINING LEATHER…
Sean O'Malley has never tried to hide who he is. He shows it in the motorcycle thrumming between the legs of his tight jeans…the shaggy hair that falls in his gorgeous eyes…the wicked gleam in his smile when he asks Emma out for a drink. Sean is a rebel, a bad boy, and a ton of fun: exactly the kind of guy she's sworn off forever.
Emma isn't just the prim kindergarten teacher she appears to be. And somehow Sean can tell. As soon as he pulls up to her overheated car he knows that a fast bike and a cold beer will fix her rotten day better than compliments or a bubble bath. Her straitlaced exterior and her wild heart light him up. But Emma wants to escape her past and settle down—and if her desk jockey dates don't understand where she comes from, at least she doesn't worry about them bringing her back.
One weekend of intense connection can't change the paths Sean and Emma have chosen. But with a little space to be themselves together, maybe the rest of the world can wait…
Book Links:

Meet the Author: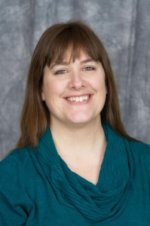 Shannyn Schroeder is the author of the O'Leary series, contemporary romances centered around a large Irish-American family in Chicago and the Hot & Nerdy series about 3 nerdy friends finding love. Her new series (For Your Love) released last summer with the first title Under Your Skin. When she's not wrangling her three kids or writing, she watches a ton of TV and loves to bake cookies.
Website | Facebook | Twitter | Instagram | GoodReads |