Today it is my pleasure to Welcome author
J. Kenner
to HJ!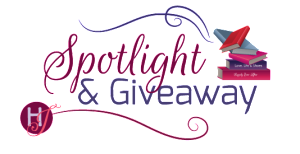 Hi Julie and welcome to HJ! We're so excited to chat with you about your new release, In Your Eyes!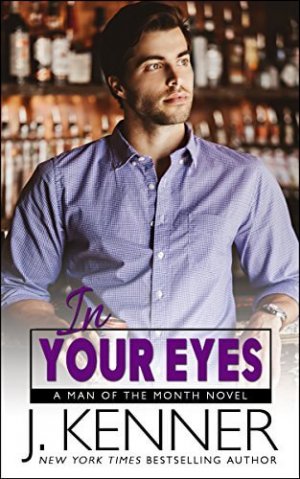 "You're saying you thought I'd touch you? That I'd slowly strip you, then tease every inch of you mercilessly with my tongue? That I'd kiss you until you were breathless and wet and ready. That I'd stretch you open with my fingers, then thrust my cock inside you and ride you wild and hard until you begged for mercy? Is that what you thought, Megan?"
Meet Mr. June, Parker Manning, and the hero of In Your Eyes, book 6 of my Man of the Month series.

As you can probably tell, Parker's definitely an alpha male, and I had such fun writing his and Megan's story.

As I've mentioned before on this blog, I'm currently writing a binge series of short novels set in and around The Fix On Sixth, a local bar in Austin, Texas, that's sponsoring a Man of the Month calendar contest. The stories are such fun, but what I'm loving the most as a writer is that with each story I'm exploring a favorite romance trope (and putting my own spin on each!) … and this month it's one of my personal favorites — an ultra-wealthy, dominant, alpha male!

Why is this trope so popular? Probably for the same reason that vampire heroes are so popular—there's something so very sexy (at least in fiction!) about a man who knows what he wants and goes after it (or, rather, her), breaking through the heroines defenses to reach the inner core, where, of course, she wants him just as much.

But that's only part of it. In today's world, women shoulder a lot, and for a lot of women, being taken care of emotionally and sexually is as much of a luxury as a new Louis Vuitton bag. A man who knows how to take charge is damned appealing … and couple that with a man who knows how to tell a woman exactly what he wants and what he's going to do, and you have some super steamy (and satsifying) possibilities.

Take a peek at this snippet to see what I mean!
"That sounds like heaven to me," she said, then squealed when he actually picked her up and tossed her over his shoulder. "You nut! Put me down. If you hurt yourself so you can't make love to me, I'm going to be so irritated."
"Not happening," he said, putting her gently on the bed and going to work on her clothes. "Besides, I'd be more than happy to make love to you even if I was in traction."
She snorted, then peeled her jeans the rest of the way off and leaned over to start unbuttoning his. "Very romantic."
"Everything with you is romantic."
She just sighed, not willing to make a joke out of that, because she felt exactly the same way.
He straddled her, his already hard erection rubbing enticingly over her belly as he bent forward then gently teased each of her breasts with his fingers before lowering his mouth to suck and lick and tease and tickle.
She squirmed beneath him, her heart pounding, her inner thighs already slick with need. "Please, Parker. Don't wait. I want it fast—we can take our time after. But right now, I just need to feel you inside me."
He met her eyes, his full of desire. "Baby, I wouldn't dream of making you wait.
Excerpt. © Reprinted by permission. All rights reserved.

In In Your Eyes, Parker definitely ranks on the dominant alpha with oral abilities (and not just talking!). More than that, though, he's determined to protect Megan as much as possess her. To keep her safe and keep her close.

I had such fun with these characters and this trope, and I hope you enjoy the read!

Thanks for blogging at HJ!
Giveaway:

$20 Amazon gift card
To enter Giveaway: Please complete the Rafflecopter form and

Leave a comment with your thoughts on  the book / series. 
Book Info:
Possessive hands. Wild obsession.
He'll break any rule to claim her.
Billionaire bad boy Parker Manning buried his dark past beneath fast cars and faster women. With his chiseled good looks and Texas oil legacy, Parker's used to laying claim to whatever—or whoever—he desires, and he's never met a woman he couldn't seduce into his bed.
Not, that is, until Megan Clark. Years ago, she flatly refused him. Now, she's back—and she needs a favor. No way is Parker letting her get away again, and he conditions his agreement on one sensuous night with Megan in his bed and at his mercy.
He never expects to want more. To crave this woman who fascinates and challenges him. But he does, and now he's determined to possess her.
But Megan's a woman with secrets of her own, and if Parker wants to claim her, he's going to have to conquer his past and show Megan his true heart.
Meet Mr. June. Summer's heat has nothing on him.
Book Links:  Amazon | B&N | iTunes | kobo | BAM |


Meet the Author: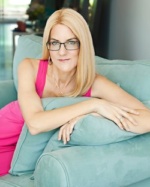 J. Kenner (aka Julie Kenner) is the New York Times, USA Today, Publishers Weekly, Wall Street Journal and #1 International bestselling author of over seventy novels, novellas and short stories in a variety of genres.
Though known primarily for her award-winning and internationally bestselling erotic romances (including the Stark and Most Wanted series) that have reached as high as #2 on the New York Times bestseller list and #1 internationally, JK has been writing full time for over a decade in a variety of genres including paranormal and contemporary romance, "chicklit" suspense, urban fantasy, and paranormal mommy lit.
JK has been praised by Publishers Weekly as an author with a "flair for dialogue and eccentric characterizations" and by RT Bookclub for having "cornered the market on sinfully attractive, dominant antiheroes and the women who swoon for them." A four time finalist for Romance Writers of America's prestigious RITA award, JK took home the first RITA trophy awarded in the category of erotic romance in 2014 for her novel, Claim Me (book 2 of her Stark Trilogy).
In her previous career as an attorney, JK worked as a clerk on the Fifth Circuit Court of Appeals, and practiced primarily civil, entertainment and First Amendment litigation in Los Angeles and Irvine, California, as well as in Austin, Texas. She currently lives in Central Texas, with her husband, two daughters, and two rather spastic cats.
Website | Facebook | Twitter | Instagram | GoodReads |