Today it is my pleasure to Welcome author
Dani Collins
to HJ!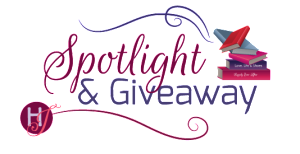 Hi Dani and welcome to HJ! We're so excited to chat with you about your new release, Innocent in the Sheikh's Palace!

Hi Sara! Hi HJ's! I'm so thrilled to be visiting with you again!

To start off, can you please tell us a little bit about this book?: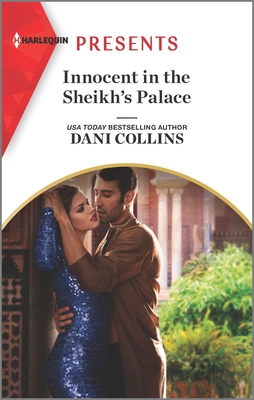 Sure! I had never done an ugly duckling story and wanted to–except I object to any woman being called an ugly duckling. Hannah has some confidence issues, but she's more of an odd duck. She's never had much luck with dating and so decides to have a baby alone.
All is going swimmingly, when it is discovered her baby's father is the recently deceased heir to the throne of Baaqi. Which makes her baby the next ruler of Baaqi. Which means the baby's uncle, Akin, shows up and carts her off to Baaqi for a quickie marriage.
At no point does he expect to fall in love with her, but she wins him over one quirk at a time.

Please share your favorite lines or quote(s) from this book:
From the opening pages when Hannah thinks her doors have frozen shut:
"My doors are frozen. I'm stuck!" She demonstrated by trying the latch and giving the door a shove with her shoulder.
He frowned and tried it himself. Then he circled her car, trying all the doors with enough force to make the car rock. None opened.
He said something to the man trying to fix the umbrella. A third man emerged from the SUV while the first came back to her window and asked, "You're sure it's unlocked?"
Oh, dear God. She wanted to die then. She pressed the button and heard it release.
Her would-be knight yanked opened the door to let in an icy blast—and that was just off his thunderstruck expression.

***
Here Hannah learns about the mistake:
"In the course of our task, it was discovered we only had five of the Prince's samples in our bank," Dr. Peters continued.
Hannah brought her attention back to him. Her color had been leaching from her skin through the last minutes. She licked her lips and spoke in a voice that was very careful, as though she was fighting to hold onto her composure.
"Are you asking me to bring my dogged librarian skills to bear and help you find it?"

***
And here Hannah thinks she's being very reasonable:
"I've decided to pick my battles with you. I'll let you have that one, so you'll be more inclined to compromise on really important issues. Like the fact I am not going to Baaqi."
"Do you know that I have spent more than a decade commanding armies, Hannah? Winning battles is my day job. Perhaps don't pick any with me."
What inspired this book?
I went back to the Ugly Duckling story a few times. I opens with Hannah locked in her car on an icy day. Later, she finds camaraderie among the other Queens in the region, has a makeover and is definitely a swan among them.
How did you 'get to know' your main characters? Did they ever surprise you?
This was one of those books where the characters walked in with a personality and I just had to transcribe it. I wish they were all like that!
Hannah was always saying such funny things, but she was so vulnerable. Akin was so tough, but so completely taken aback by this feisty woman.
Hannah has a 'happiness list' which I didn't plan until I was in the scene and that surprised me, but it fit so well and wound up working beautifully at the end. (I don't want to spoil how.)
What was your favorite scene to write?
I didn't know if my editor would let me keep this scene, but Hannah creeps out to the courtyard and accidentally sees Akin self-pleasure. I won't give you all the details, but afterward he swims in the pool and realizes she saw him:
"You must be angry with me," Hannah said. "You have a right to be."
A single beat of surprise, then, "Anger, like all emotions, is a waste of time."
She frowned. "Do you really believe that?"
"I've been in combat, Hannah." Here was the quiet tone that refused to pull punches. "Anger provokes foolish acts of bravery. Rational thought keeps you alive. As you wisely put it to me, pick your battles. I don't pick unnecessary ones."
She let her head settle back onto the pillow as she absorbed that.
"But in future, if you want to watch me touch myself, ask. You owe me one." He slipped under the water and began swimming laps again.
What was the most difficult scene to write?
Having Akin disappear at the end was hard. The black moment is always hard for me. I spend all this time getting them together, I always struggle to hurt them one more time.
Would you say this book showcases your writing style or is it a departure for you?
Lately, I've been including more humour in my books. I don't know if that's a departure or that I'm feeling more comfortable with light moments. It kills the conflict if the characters are having too much fun, but I think shared laughter is a wonderful way to show the readers that the characters are meant for one another. It's a delicate balance.
What do you want people to take away from reading this book?
I love that Hannah is so determined to take control of her own happiness. I hope it inspires others to do the same.
What are you currently working on? What other releases do you have planned?
I'm putting the final touches on a Presents that has been making me crazy, but has finally come together. Most of the book takes place in Singapore and Shanghai so I'm enjoying those settings.
Before that one comes out, readers can look for What the Greek's Wife Needs, where my Canadian heroine is trapped in a country where women need a male relative if they want to leave. Her estranged husband shows up and she springs a secret baby on him who is definitely not his.
Then I have Ways to Ruin a Royal Reputation, the first in a trilogy with Clare Connelly and Tara Pammi. I can't wait for those to come out. It should be a lot of fun!
Thanks for blogging at HJ!
Giveaway:

One signed copy of Innocent in the Sheikh's Palace – open internationally
To enter Giveaway: Please complete the Rafflecopter form and Post a comment to this Q:

Do you enjoy romances based on fairy tales? What are some of your favourites?
Excerpt from Innocent in the Sheikh's Palace:
He let his hand drop to his side. "I'm not looking for accolades, Hannah."
"That's not what it is! I want to know about your actions and accomplishments. Think of it as a record for Qaswar and his own children. You can't have a near twenty-year gap in Baaqi's history that just says, 'His uncle held the fort for a while.'"
His mouth twitched with dismay, but he conceded her point with a half nod. "I suppose if it's a factual account, you may continue. Do not paint me as any sort of hero. I've been doing my duty to my king and country. That's all."
"Of course." She opened her mouth to say more but closed it again.
His brows went up. "If you think it, you have to say it."
She bit her lips. "I only thought there was a joke there about your heroics in saving him from being the son of an academic librarian, but it didn't arrive fully formed."
"Don't disparage yourself." It wasn't a quip. He used the commanding tone that held such authority it seemed to land in the middle of her chest and expand, knocking apart all the old framework and leaving room for new views.
She folded her arms defensively as she realized she was still denigrating herself when she had promised herself she would stop. It was even more disturbing that he had noticed and refused to hear it.
"You see?" he said, voice pitched quieter but becoming more impactful. "I protect him against everyone, even from insults to his mother when she forgets that she deserves respect."
She could have cried. Really. She blinked hot eyes and admitted, "Sometimes it's easier to make a joke than feel all the feels." She fought to keep a smile pinned onto her mouth, but it slid sideways.
"Sometimes it's easier not to feel anything at all," he said with a gravity that kept sinking deeper and deeper into her.
His gaze hovered on her mouth and she thought he might be thinking about kissing her again, but his attention flicked away. His eyes lingered on the baby before moving to the door.
"I've asked the chef to roast a chicken for dinner if you'd like to stay and eat with me?" she offered.
"The helicopter is waiting."
Her heart pretty much dropped off a cliff. "I didn't realize you were leaving. Will you be gone long?"
"Two weeks."
An eternity.
"Will you go with Qaswar to visit my mother?" he asked.
That took her aback, but she nodded. "If you want me to, of course."
"Thank you." He started to turn away, looked at the paper in his hand and came back. His hand cupped her cheek.
She lifted a hand to his chest as his mouth came close. He paused. "There are more things we should talk about. I don't have time right now."
"Does it have to do with the fact we're people who kiss now?"
"It does." He waited another beat, as though giving her a chance to argue that development.
She only looked at his smooth lips and watched his head dip, willing her heart not to race so hard it ran itself into the ground. Her eyes fluttered closed as she savored the way he took her mouth captive. Her fingers unconsciously closed in the fabric of his tunic while her lips flowered in offering.
His arms went around her, and she melted into him. He was so tall and strong, holding her nearly off her toes as he gathered her into his chest and crushed her tight, his hunger making her feel infinitely desirable as he consumed her.
Far too soon, he set her back and steadied her. She was utterly befuddled, panting and blinking eyelids that felt too heavy to keep open.
He nodded as if that was the reaction he'd been looking for and left without another word.
Excerpt. © Reprinted by permission. All rights reserved.


Book Info:
His desert vow…
To crown the virgin's baby!
Having failed to find Mr. Right, plain librarian Hannah Meeks decided to start the family she's desperately wanted on her own. Only to discover that her miracle baby is actually the heir to the throne of Baaqi…
Sheikh Akin Sarraf was the unwanted spare. Now, finding out his late brother had unknowingly fathered a child, Akin's duty is to bring Hannah to his palace and make her his wife! Marrying for love was always out of the question. But Hannah's independent spirit is exasperating…until it's intoxicating…
Book Links: Amazon | B&N | iTunes | Kobo | Google |


Meet the Author:
Award-winning and USA Today Bestselling author Dani Collins thrives on giving readers emotional, compelling, heart-soaring romance with some laughter and heat thrown in, just like real life. Mostly she writes contemporary romance for Harlequin Presents and Tule's Montana Born, but her backlist of nearly sixty books also includes self-published erotic romance, romantic comedy, and even an epic medieval fantasy. When she's not writing—just kidding, she's always writing. She lives in Southern BC with her high school sweetheart husband.
Website | Facebook | Twitter | Instagram | GoodReads |