Today it is my pleasure to Welcome author
Chanel Cleeton
to HJ!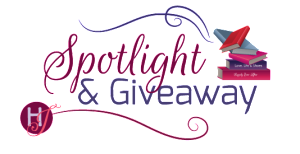 Hi Chanel and welcome to HJ! We're so excited to chat with you about your new release, Into the Blue!

Thanks for having me!

Please summarize the book for the readers here: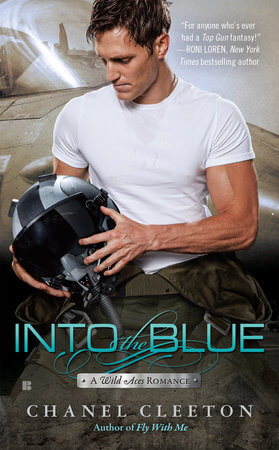 Into the Blue is a second chance romance about an F-16 fighter pilot who realizes the girl he loved and lost years ago is the woman for him. Returning to his hometown in South Carolina after tragedy strikes, Eric (call sign Thor) sets about winning her back.

Please share the opening lines of this book:
I walked into the bar, already feeling about ten years past my prime. Columbia was a college town, especially the closer you got to the University of South Carolina campus, and while Liberty Tap Room managed to straddle the line between students and young professionals fairly well, tonight the place was packed with fans celebrating the Gamecocks latest football win.
I pushed through the crowds wearing garnet and black, my gaze peeled for my friend Rachel's distinctive red hair.
Please share a few Fun facts about this book…
This book is inspired by my experiences being married to a fighter pilot. I did a lot of hands on research for this book and even got to taxi in an F-16 🙂
One of the scenes is inspired by The Airborne Toxic Event's Sometime Around Midnight and I listened to that song on repeat while drafting.
I totally envisioned Prince Harry when writing Thor/Eric's character.
If your book was optioned for a movie, what scene would you use for the audition of the main characters and why?
I would use the scene where Eric and Becca first run into each other in Bradbury because there's so much tension and baggage between them. Here's a snippet…
"Are you okay?"

I blinked, staring into Eric's blue, blue eyes before he straightened his body, rising to his full height, both of our grocery baskets looped around his arm.

I swallowed, not sure what answer to give, and at the moment, not really caring. It had been dark in the bar on Saturday night, and I'd been so thrown for a loop that I hadn't had a chance to really look at him beyond the basics. Not like I wanted to, at least. So even though this ranked up there as one of the single most embarrassing moments in my life—likely accelerated by the presence of the man staring back at me—I looked my fill, because Megan hadn't been exaggerating in the slightest—he really was easy on the eyes.

He wasn't necessarily hot in the conventional sense—yes, he was tall and muscular—but it wasn't his looks that were lethal. It was his personality. He carried himself like he was in on a joke no one else knew about, mischief dancing in his blue eyes, the naughty smile on his lips making him look both playful and like he was about to press you up against a wall somewhere.

And wasn't it a bitch that he'd only improved with age?

"Are you okay?" Eric repeated, concern in his gaze.

I nodded, still not trusting my voice.

Everyone in the store gave us a wide berth, clearly wanting to stay away from the crazy lady and the hottie who'd unnerved her. And still, I heard the murmurs of recognition, saw the looks being flashed our way; pretty soon most of Bradbury would know Eric was back and that, in under a minute, he'd knocked me on my ass.

"What are you doing here?" I croaked, figuring that took precedence over any embarrassment I felt over my appearance. Worry filled me. "Is your grandmother okay?"

I saw his grandmother around town occasionally. Despite my issues with Eric, she'd always been sweet to me, and it was impossible to miss that she was a little lonely, her only daughter having moved to Florida and her eldest grandson traveling all over the world.

"I'm here for a visit."

My jaw dropped. He hadn't visited once in ten years. It had been an unspoken rule that in the demise of our relationship, I'd gotten custody of Bradbury.

"For how long?"

"A few weeks."

What the fuck?

"Is that okay?"

I froze, everything becoming way too surreal for me to handle.

"Why?"

"Why what?"

"Why are you back? Why here? Why now?" I struggled to keep my voice calm, realizing I likely failed miserably. I'd needed time to deal with the friend request—hot yoga or not, this was beyond my ability to be Zen.

"I needed a break from work. Things were bad. I needed to sort everything out."

"And you thought you could do that here?" I didn't bother keeping the incredulity out of my voice. We had a town worth of unresolved baggage and I couldn't imagine anything less soothing than throwing us together again.

"I wanted to come home."

I felt the first stirring of anger, breaking through the haze of awkward. It hadn't been home ten years ago when he'd decided to leave. He'd described it as a weight around his neck, told me the town was dragging him down, that he wanted to get the hell out of South Carolina. I remembered every single thing he'd said with stunning clarity, because for all that he'd been talking about Bradbury and our life here, we both had known he'd also been talking about me. He'd been restless, not wanting anything to tie him down, and all I'd wanted was to put down roots, to have the home he'd promised me since we were kids.

"And if I said it wasn't okay?" I kept my tone cool, my gaze boring into him, daring him to look at me.

He'd broken up with me in the female version of a Dear John letter; he didn't get to slink away now.

His gaze met mine and held, and for a moment I was knocked back by the shadows there.

"I'm not leaving. I can't."

"Why?"

"We need to talk."
What do you want people to take away from reading this book?
I hope that this book gives readers of a glimpse of life loving a military man.
What are you currently working on? What other releases do you have planned for 2016?
The next Wild Aces book, On Broken Wings, is out January 3, 2017.

Thanks for blogging at HJ!
Giveaway:

An ebook of Flirting with Scandal (US only)
To enter Giveaway: Please complete the Rafflecopter form and Post a comment to this Q:

If you were a fighter pilot, what would your call sign be and why?
Excerpt from Into the Blue:
Eric's hand felt warm against mine—warm and big. He squeezed, and even though he touched my fingers, I swore I felt an answering tightness around my heart, as though the power to crush it lay in the palm of his hand.

I wanted to pull back, had never intended to let him get this close, but here we were, and I didn't move. The temptation was just too strong to ignore and it felt too good to have him hold my hand.

"I'm so sorry," he whispered again, his voice and eyes full of an emotion that spelled trouble.

This time I did pull back, too close to losing my heart. Too much time had passed, too much between us. I didn't want to fall into the trap of thinking that this could be something again, of letting old feelings confuse me.

"I need to go."

"Can we get dinner sometime, or coffee, or something?"

"I don't think that's a good idea."

"I know I don't deserve for you to let me in again, not after what I did, but what if we just gave it a chance. If we took things slowly? What if we started as friends?"

I didn't know how I was supposed to answer that one, what slow was with people who had the kind of baggage we did. We'd been engaged; I didn't know how to pretend we were just two people getting to know each other. At the same time, I didn't really know him. Not anymore. But what was the point of getting to know him if he was just going to leave again?

"What's changed?"

"What do you mean?"

"What's changed?" I repeated. "You're back here, but what's different? What's the point? You're going back to Oklahoma in a few weeks, aren't you?"

He nodded.

"Then what?"

He shifted in his seat, his expression guarded. "Well, we have the deployment coming up, and then I'll probably go on to my next assignment. I don't know where yet."

Yeah, I'd been here before.

"So nothing has changed. Not really."

"I've missed you."

I'd missed him, too. It wasn't enough. It had been ten years. We'd been apart longer than we'd been together. It wasn't like we could just hit "Play" and pick up where we'd left off.

"We still want different things."

He didn't answer me for a beat. "What if we didn't want different things?"

I froze. He knew me too well, knew just how to worm his way back in.

"Don't try to make this about me. Don't come back here with your 'maybes' and your 'what-ifs' and expect me to hang my future on it. I've been here before. I know how this goes. You've been back, what, a day? Do you honestly think that after everything we've been through, I'm going to trust that you want a future together? That you'll actually choose me?

"I'm not going down this road with you again. I've been there and all it did was give me years of heartbreak. I don't trust you anymore. There is no us. Not anymore."

I grabbed my wallet, putting some cash on the table for my breakfast. I got up on shaky legs, not giving him a chance to respond, not sparing him another glance.
Excerpt. © Reprinted by permission. All rights reserved.


Book Info:
From the author of Fly with Me and the Capital Confessions Novels comes the newest in the sexy Wild Aces Romance series.
Eric Jansen—call sign Thor—loves nothing more than pushing his F-16 to the limit. Returning home to South Carolina after a tragic loss, he hopes to fix the mistake he made long ago, when he chose the Air Force over his fiancée.
Becca Madison isn't quick to welcome Thor back. She can't forget how he shattered her heart. But Thor won't give up once he's set his sights on what he wants—and he wants Becca.
Thor shows Becca that he's no longer the impulsive boy he used to be, and Becca finds herself irresistibly drawn to him. But will Thor be able to walk away from his dream of flying the F-16 for their love or does his heart belong to the sky?
Book Links:

Meet the Author: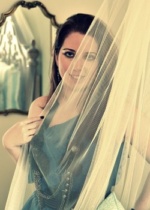 Originally a Florida girl, CHANEL CLEETON moved to London where she received a bachelor's degree from Richmond, The American International University in London and a master's degree from the London School of Economics and Political Science. Chanel fell in love with London and planned to stay there forever, until fate intervened on a Caribbean cruise and a fighter pilot with smooth dance moves swept her off her feet. Now, a happily ever after later, Chanel is living her next adventure.
Law school made Chanel realize she'd rather spend her days writing sexy stories than in a courtroom, and she hasn't looked back since. An avid reader and hopeless romantic, she's happiest curled up with a book. She has a weakness for handbags, her three pups, and her husband.
Chanel writes contemporary romances, women's fiction, and thrillers. She is published by Harlequin HQN, Penguin/InterMix, and Penguin/Berkley and is the author of the International School, Capital Confessions, Assassins, and Wild Aces series.
Website | Facebook | Twitter |
Excerpts. © Reprinted by permission. All rights reserved.