Today it is my pleasure to Welcome author
Colleen Hoover
to HJ!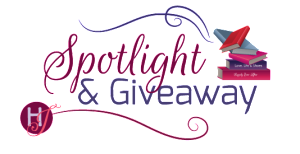 The newest, highly anticipated novel from beloved #1 New York Times bestselling author, Colleen Hoover.
Please summarize the book for the readers here:
Sometimes it is the one who loves you who hurts you the most.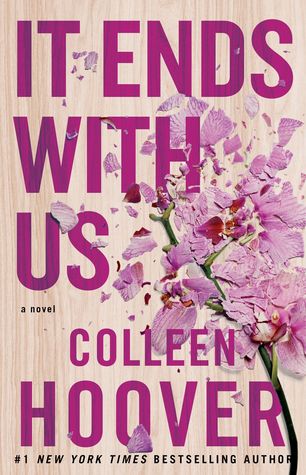 Lily hasn't always had it easy, but that's never stopped her from working hard for the life she wants. She's come a long way from the small town in Maine where she grew up—she graduated from college, moved to Boston, and started her own business. So when she feels a spark with a gorgeous neurosurgeon named Ryle Kincaid, everything in Lily's life suddenly seems almost too good to be true.

Ryle is assertive, stubborn, maybe even a little arrogant. He's also sensitive, brilliant, and has a total soft spot for Lily. And the way he looks in scrubs certainly doesn't hurt. Lily can't get him out of her head. But Ryle's complete aversion to relationships is disturbing. Even as Lily finds herself becoming the exception to his "no dating" rule, she can't help but wonder what made him that way in the first place.

As questions about her new relationship overwhelm her, so do thoughts of Atlas Corrigan—her first love and a link to the past she left behind. He was her kindred spirit, her protector. When Atlas suddenly reappears, everything Lily has built with Ryle is threatened.
With this bold and deeply personal novel, Colleen Hoover delivers a heart-wrenching story that breaks exciting new ground for her as a writer. Combining a captivating romance with a cast of all-too-human characters, It Ends With Us is an unforgettable tale of love that comes at the ultimate price.

Fast Facts from Colleen Hoover about IT ENDS WITH US
It's the first book I've ever written to make me snot-cry.
One of the main character's names is Ryle, but many people mispronounce it. It's Ryle like Mile, not Miley.
It's the only book I have released this year and will release this year, because it drained me. I just wanted to watch TV after I wrote it, so I've watched months and months worth of Netflix. I chilled a little, too. 😉
It's the most personal book I've ever written. I fashioned the story after true events, which is why I cried so much.
It's my favorite cover. I approved the cover before I even wrote the book, so the cover actually assisted in a lot of the character development and plot line.
Please share your favorite scene from the book:
Lily's first kiss.
He picked up the feather I'd been playing with and he started twisting it between his fingers. He laid it back down on the pillow and then he did something I wasn't expecting. He moved his fingers to my lips and he touched them.
God, Ellen. I thought I was gonna die right then and there. It was the most I'd ever felt inside my body at one time. He kept his fingers there for a few seconds, and he said, "Thank you, Lily. For everything."
He moved his fingers up and through my hair, and then he leaned forward and planted a kiss on my forehead. I was breathing so hard, I had to open my mouth to catch more air. I could see his chest moving just as hard as mine was. He looked down at me and I watched as his eyes went right to my mouth. "Have you ever been kissed, Lily?"
I shook my head no and tilted my face up to his because I needed him to change that right then and there or I wasn't gonna be able to breathe. Then—almost as if I were made of eggshells—he lowered his mouth to mine and just rested it there. I didn't know what to do next, but I didn't care. I didn't care if we just stayed like that all night and never even moved our mouths, it was everything.
His lips closed over mine and I could kind of feel his hand shaking. I did what he was doing and started to move my lips like he was. I felt the tip of his tongue brush across my lips once and I thought my eyes were about to roll back in my head. He did it again,
and then a third time, so I finally did it, too. When our tongues touched for the first time, I kind of smiled a little, because I'd thought
about my first kiss a lot. Where it would be, who it would be with. Never in a million years did I imagine it would feel like this.
He pushed me on my back and pressed his hand against my cheek and kept kissing me. It just got better and better as I grew
more comfortable. My favorite moment was when he pulled back for a second and looked down at me, then came back even harder.
I don't know how long we kissed. A long time. So long, my mouth started to hurt and my eyes couldn't stay open. When we fell asleep, I'm pretty sure his mouth was still touching mine.
We didn't talk about Boston again.
Thanks for blogging at HJ!
Giveaway:

Print copy of IT ENDS WITH US by Colleen Hoover (US)
To enter Giveaway: Please complete the Rafflecopter form and Post a comment to this Q:

How far have you gone to help another person?
Meet the Author: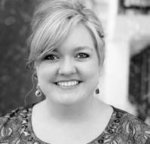 Colleen Hoover is the New York Times bestselling author of nine novels, including the #1 bestseller, Hopeless. She lives in Texas with her husband and three children. She is the founder of The Bookworm Box, a book subscription service which donates 100% of its profit to charity. She also owns The Bookworm Box, a specialty bookstore located in Sulphur Springs, Tx.
Mrs. Hoover's highly anticipated novel, It Ends With Us, releases August 2nd, 2016 and is currently available for preorder.
Her novel, Ugly Love (2014), has been optioned for film by Hackybox Pictures and is slated to begin filming in 2016, starring Nick Bateman.
You can follow Colleen on her very active Facebook page at facebook.com/authorcolleenhoover and on Instagram and Twitter @colleenhoover
For tour dates or more information, please visit colleenhoover.com.