Today it is my pleasure to Welcome author
Jane Porter
to HJ!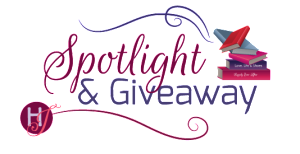 From the USA Today bestselling author of the Brennan Sisters novels comes a heartwarming story about finding love and strength, even in the darkest moments…
Please summarize the book for the readers here: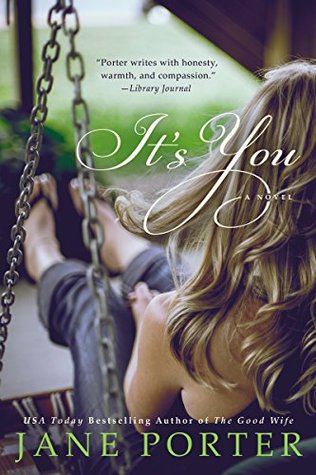 The story is about a 30 year old dentist, Ali McAdams, whose fiance took his life 6 weeks before their wedding and a year later Ali is struggling to move on. Her father is having health issues so Ali takes time from work to go see him at his senior home in Napa and gets to know one of her father's friends—94 year old Edie. Edie is a strong, opinionated woman who has been through some very difficult things, and it is through Edie's friendship that Ali is able to grieve and heal.

Please share the opening lines of this book:
For over a year following Andrew's death I showed up and performed and executed perfectly. I handled that horrible year, and the next few months so well, that I'd begun to think the worst was behind me. And then I got the note.
Please share a few Random facts about this book…
I was already writing the story—telling Allie's story—when I went to Berlin for the German Love Letter Convention in Berlin in May 2014. I hadn't been back to Berlin since the late 70's when the wall still divided the city and I was profoundly moved by the vibrant culture and the vigorous growth and rebirth of Berlin.
My father was a professor and his area of expertise was WWII.  He wrote a play based on the Trials at Nuremburg but he died before it was produced.
I have many German relatives, most from Bavaria. My grandmother Porter's parents immigrated from Bavaria and her father became a respected chef in Portland, Oregon.
The Adlon Hotel in the book became as real to me as a person!
I spent 6 months researching the book and 4 months writing it.
I was totally panicked while writing this story that some people would be unhappy that I wrote about the German resistance and Nazi Germany….but I couldn't let it stop me. This story wouldn't go away!
Please tell us a little about the characters in your book. As you wrote your protagonist was there anything about them that surprised you?
Ali wasn't that much of a mystery to me, but Edie fascinated me to no end. She was very layered and lived a long life but she didn't tolerate fools. I quite simply adored her. She was so prickly and sharp at times but she reminded me of my late grandmother's generation—strong, strong women.
Even though you write wildly popular bestselling romance novels, you still manage to find time for (also bestselling!) women's fiction. What's the difference in these kinds of books for you? Do you get different things out of writing these different kinds of stories?
I do like both as the different genres allow me to tell different kinds of stories, and write about women, identity, meaning and relationships in different ways. I wish I could go back and forth between the two more easily, but at the same time, I am so grateful to have readers who like my stories and patiently wait the next.

Do you think there's a common trait or a je ne sais quoi that your Protagonist must have?
Readers don't like 'pathetic' protagonists. They don't have patience with protagonists who wallow in self-pity or struggle too much so it is interesting creating a layered heroine who is kind of 'stuck' in grief. How do you tell that story without annoying your reader too much?

Did any scene have you crying or laughing (or blushing) while writing it?
I wasn't necessarily crying while writing this scene, but when I reread it, it made me cry then. Ali is really trying to understand how Andrew—the love of her life—could leave her, and it's baffling, bewildering and so painful for her:
Back at the house on Poppy Lane I drag a lounge chair from the patio out onto the lawn and lie there in the garden, hands behind my head, staring up at the stars.

I look for the Milky Way. And then the Big Dipper. The Little Dipper. Orion's Belt.

Hello Andrew. Hello my love, my heart.

Do you know how angry I am with you?

Do you have any idea how upset I am?

Do you have any idea how much I miss you?

Do you know how many things I'd like to say to you? How many things I'd like to ask you? But mostly, why?
If your book was optioned for a movie, what scene would you use for the audition of the main characters?
I would have the actors read Ali and Edie's scene where Edie thinks Ali is to take Ruth (Edie's friend at the senior home, and an elderly Holocaust survivor with Alzheimer's)
"But Ruth won't go to the dentist, if you don't go," Edie says. "And she needs to go. She's in terrific pain. Her tooth aches."

"I'm sure one of the aides could go with you today."

"She won't go without you. For whatever reason, Ruth trusts you—"

I smother a sigh. "Because she thinks I'm her granddaughter."

"Yes. Sometimes she does, but if it means you can get her to go…?"

"I'm not going to pretend to be her granddaughter. That's terrible."

"How is it so terrible? You're making her happy—"

"Because her idea of happy and mine are two different things."

Edie stares me down. "Is this because she made you sit on her lap in the theatre?"

"It was not comfortable, Edie."

"Ruth craves affection."

"But not from me."

"You don't like affection?"

"It's uncomfortable being hugged and kissed by a stranger." I draw a quick, sharp breath. "What about you? Would you like strangers hugging and kissing you? Sitting on your lap?"

"It's different. I don't have memory issues."

"Well, neither do I." I glance at my watch. It's nine. Diana will already be in the shop. I should be there, too. I rise and reach for my purse. "I'm sorry I can't help—"

Edie rises, too, more slowly. "It wouldn't kill you to do something for someone else."

I freeze in the doorway, my entire body stiffening until I feel hard and cold from the inside out.

I blink, taken aback. "That was mean and uncalled for, and I am helping someone in need. Diana is in a jam–"

"Flowers?" She snorts, derisively, her blue eyes fierce, bright. "You're telling me you can't help Ruth because you have to muck about with flowers?"

I should walk away then.

I should.

I should remember that Edie is ninety-four and counting.

I should remember that my father is fond of her and she's Craig's great aunt.

I should remember she's upset because she's protective of Ruthie and she thinks I've refused to help Ruthie.

But I don't remember any of that because I'm so tired of trying to keep it together so that no one worries about me, or is troubled by my grief.

And so I come swinging right back at Edie.

"Maybe more people would help Ruth," I say tightly, "if they didn't have to deal with you."

And then I leave, walking quickly to my car. But I don't feel better.

I've just hit below the belt, and worse, I've hit a ninety-four year old lady.
What do you want people to take away from reading this book?
I'd like readers to take away that we are all connected and that I believe the human spirit is resilient, transformative and ultimately triumphant. I love stories that inspire, and I hope this one does that, too.

What are you currently working on? What other releases do you have planned for 2015?
I have a new Tule Publishing Taming of the Sheenan story out this next week on June 9th called Taming of the Bachelor, and then another one for Christmas. I am currently writing a Harlequin Presents at the moment so that will most likely be a 2016 release, and then I've been plotting my next women's fiction novel, and that one also has a historical framework but I'm not sure how much will show up on the page.

Thanks for blogging at HJ!
Giveaway:

$20 Amazon gift certificate plus reader swag
To enter Giveaway: Please complete the Rafflecopter form and Post a comment to this Q:

Is there a specific time period in history that fascinates you?
Excerpt from It's You:
Ali

For over a year following Andrew's death I showed up and performed and executed perfectly.

I handled that horrible year, and the next few months so well, that I'd begun to think the worst was behind me.

And then I got the note.

I'd left the office on my lunch, dashing to the Nordstrom at the Scottsdale Fashion Square for a pair of shoes for Dad. He has a birthday coming up in late June and I'm hoping to see him Memorial Day weekend. I'd meant to go north for Easter but Dr. Morris took time off and I was needed. Dad was fine with it but I think he'd appreciate a new pair of Clarks, even if he doesn't do as much walking in his retirement home.

I'd zipped into the shopping mall, made the purchase, and was hurrying back to my car, pleased that I'd still have time for a quick bite of lunch at the office before my first afternoon appointment when I noticed the scrap of paper on my windshield, pinned to the glass by the windshield wiper. I tugged on the paper, sliding it free and reading the blue scrawl.

Learn to park. Asshole.

Dumbfounded, I set the paper shopping bag at my feet and flipped the note over. The back was blank and I read the scribble of blue ink again.

Learn to park. Asshole.

Asshole had been underlined.

The A was huge. The two s's looked almost like z's.

For a moment I thought it was a joke, or a mistake. And then I was hit by a wave of nausea.

It wasn't a joke.

It was just a mean note.

Sickened, I crumpled it up and shoved it into my purse. I don't know why I put it in my purse but I was suddenly and deeply ashamed.

My car was on the white line, on the passenger side. Normally I park exactly between the painted lines, but when I pulled in the car on my left was a little bit over, and so I parked and dashed into the store.

Driving back to the office, I mentally reviewed my parking job. I was on the line. I probably was parked too close to the car on my right. But I wasn't over the line. And the car on my left was crowding me. My car isn't a big car. It's not as if I drive a big SUV. I slid out of my driver side without dinging the car next to me.

Maybe I shouldn't have parked there.

Maybe I should have kept looking for a spot.

I'm still obsessing—rationalizing—my choices as I reach the office. I can't let it go. I don't know why I have to defend myself. The person who wrote the note was rude. It was a rude note by a rude person. Let it go.

I try.

I try as I park—carefully.

I try as I enter the modern marble and glass building with the tinted windows and open the door to Morris Dental & Associates, catching a whiff of the distinctive smell unique to dentist offices. The odor wafts from the back. It's a mix of chemicals. Formo-creasol. Cresatin. Eugenol. Acrylic Monomer.

Oh, and teeth.

The office is cold, chilled to sixty-seven degrees, the temperature Dr. Morris prefers for his own comfort. He doesn't like being warm when he works. His hands are steadier, his concentration better, when it's cool, and it is his office.

Normally I don't smell the chemicals but I do now. Maybe it's the shock of the note, a shock I can't shake.

I'm still unsettled as I open my yogurt in the staff room. But I can't take a bite. Instead I hold my yogurt and spoon and stand at the window staring out at the taupe and gold Camelback Mountain.

Learn to park. Asshole.

"Dr. McAdams, you've a patient in exam room three," Natalie, one of the practice's two dental assistants, announces from the staff room door.

I thank her and put the yogurt back into the refrigerator. My legs feel funny as I walk. Like I'm walking in wet cement. If Andrew were here right now he'd make a joke and tease me about being an asshole and my horrible driving skills, and I'd laugh and it'd be okay. But he's not here because he'd rather be dead. He's not here—

I enter the sunlit exam room holding my breath, keeping the pain bottled inside as I glance at the chart on the counter. Leah Saunders. I quickly wash my hands, and face her, forcing a smile. "I'm Dr. McAdams. How are you today, Leah?"

"Not good."

"No?"

"I was just telling your dental hygienist that I hate the smell of dentist offices." Leah is immaculately dressed and groomed, the blue paper bib covering an ivory silk top that only accents her fit frame. Her dark blonde hair, carefully highlighted and blown out, frames a face that is smooth for her age. I know by her chart that she's early forties but she appears years younger. "The smell makes me sick," she adds.

I give her a quick, reassuring nod. "I hear that a lot." The smell doesn't bother me. It never has. Andrew never liked it, but for him, it was the smell of his childhood. He grew up visiting his dad at the office, working here in the summers.

"I've never understood my fear. It seems so irrational. It's not like I'm going to die here—" she breaks off, laughs nervously, her fingers twisting in her necklace. "Right?"

"Nope. No dying. No suffering. It's going to be okay." I roll closer to her side on my stool.

"That's what my husband says. He doesn't understand my fear. He doesn't know why I make such a big deal out of it. I tried to explain that it's the smell that makes me nervous. The moment I open the door to the office it hits me—and I want to run."

"But you're here."

"Only because my tooth hurts so much. The pain just keeps getting worse, and it's not going away anymore, not even with Advil."

"Which side?"

"Here." She touches her upper right jaw. "It aches all the time now."

"Let me take a look."

Her eyes meet mine, the hazel irises bright. She's terrified.

I touch her arm. "It's going to be all right."

"I don't know why I'm so scared."

"There is nothing to be afraid of. I'm not going to hurt you. I promise."

"But what if the tooth has to come out? What if I need a root canal—"

"Root canals get a bad rap. They don't usually hurt any more than when you have a filling replaced."

"I don't like those, either."

"The good news is that we can fix this. Whatever the issue, we'll get it sorted out, and you won't have to live with more pain. The worst pain is always before you come in." I hold her gaze, firm, confident. Dentistry isn't torture. We help people. We don't make it worse.

Fortunately, it doesn't look as if Leah needs a root canal yet. She's come in time. Natalie returns to assist with the procedure.

I'm just wrapping up with Leah when Helene from the front desk appears in the doorway, letting me know I have someone on the phone holding.

"Can you take a message?" I ask, checking my annoyance at the interruption. Leah is the last person I want to feel rushed.

Helene grimaces. "Apparently it's an emergency." She drops her voice. "Your dad."

He's all I have left. Mom's gone. Andrew's gone. He's it. I apologize and excuse myself, taking the call in the staff room. "Dad?"

"I'm fine," he answers brusquely, his voice unsteady with the Parkinson's quaver. "Took a little fall but nothing too serious."

"You wouldn't call if it weren't serious," I retort. My dad and I aren't very close. My mom and I were. My mom and I were thick as thieves. I got into dentistry to impress my dad. It didn't work.

"It's not serious," he repeats, even as I hear voices in the background. Two women talking. He's not alone. "Just a little fall, but they wanted me to let you know. A broken wrist and a couple scrapes, nothing much."

"Oh, Dad."

"It happens."

"I'll come up."

"No need—"

"I want to."

"There's nothing you can do."

"You're my dad."

"Doesn't make sense to lose work time."

"It doesn't make sense to lose you."

"I'll be here when you have vacation time—"

"I'd like to take that vacation time now."

He says nothing but the silence is tense. I hold my breath, battling my frustration, bottling the confusion. He doesn't want me. I don't understand it. It was easier when Mom was alive. She was our buffer. She made us a family. "You're important to me," I say quietly. "I want to come see you. I need to come see you. Please."

The silence stretches again.

"Fine," he says, exasperation in his voice.

I tell myself not to be hurt. There's no point in being sensitive. This is Dad. It's how he's always been. It's how he'll always be. "I'll fly up tonight, and if I take tomorrow off, that will give us a three-day weekend."

"Your front office will have to reschedule."

"It happens when there's an emergency."

"Alison, I don't want a fuss."

"That's good, Dad, because I don't fuss. That's not my style." My tone is brisk. I mastered professional crispness long before I graduated from dental school. It was the only way to survive life with my father. Now I'm grateful for the training. Grateful I'm not easily crushed.

He sighs. "No. It's not your style. I'll give you that."

High praise indeed. "I need to book a flight, Dad, and I'm not sure when I'll land, but I imagine it'll be late, so plan on seeing me tomorrow. If not for breakfast, then by lunch."

"Don't rush. Tomorrow morning is duplicate bridge."

"How will you hold the cards?"

"I'll manage."

I'm sure he will. Dad is remarkably resourceful. "Do I need to talk to a nurse? Is there someone with you waiting to speak to me?"

"No. I think I've handled it just fine."

"Then I'll see you tomorrow."

"You know where to find me."

I need a second to compose myself after the call. I use the time to make a list of all the things I need to do. Clear my schedule. Book a flight. Get a rental car. Maybe I should drive. Twelve hours driving. Too long. Book a flight. Get a car. Make sure I pack Dad's new shoes.

In the next exam room I see the mother in the corner first, and then the little boy in the exam chair, blue paper bib around his neck. His eyes are huge. His lower lip is trembling. He's afraid.

"I'm Dr. Alison McAdams," I say, introducing myself before washing my hands at the sink. "But most of my patients call me Dr. Ali."

The boy says nothing. The mother gives me a grim smile. Maybe she had to take time off work, or maybe she has children at home, or maybe she's not a fan of dentists.

I dry my hands on a paper towel and sit down on my stool and roll towards the child. "What's your name?" I ask.

He glances at his mom, brown eyes huge.

"Tell her," the mother says.

"Brett," he whispers.

"James," his mother adds. "That's our last name. We've been patients of Dr. Morris for years."

I register the mother's comment. That means she knows me. Or she knows about Andrew and me. Or just knows about Andrew.

"Brett James," I repeat, forcing myself to focus. He's little. Can't be much older than five. "That's a nice name. And how old are you?"

"Five."

"And that's a good age."

He just looks at me. I keep smiling at him even though I suddenly want to cry and I never cry at work. Never. Ever.

"So what are we doing today?" I ask, even though I already know. I glanced at the chart on the counter even as I was washing my hands.

"I have a cavity," Brett whispers.

"Well, I'll fix that up for you."

"Will it hurt?"

"No." I pat his arm. He's warm. His arm is small. I want to protect him. When you are a child you have no control. Everyone makes all the decisions for you. I can't imagine not having any control.

"Are you a indergartener?" I ask.

He shakes his head.

"He's going to be," his mom answers from her chair in the corner. "In September. He's in pre-K now."

"You're going to love kindergarten," I say.

He shakes his head. "I have to wear a uniform. And a vest." His sadness has changed to despair. "I hate vests."

"Why do you have to wear vests?"

"Because it's a Catholic school," his mother says. "The children wear vests on Mass days."

Brett looks at her and then me. "I'd rather wear my Ninja Turtle shirt," he whispers.

"I would, too," I whisper back.

He smiles at me but there are tears in his eyes.

I smile back because if I don't smile, I'll start crying.

Brett leaves the office with thick cotton tucked between his cheek and gum and a shy smile for me.

He has beautiful eyes, golden brown with long black lashes.

Andrew had lovely lashes, too. So long they didn't look real. I used to touch them lightly, wonderingly. What did you do to get eyelashes like these?

And then suddenly I remember the note.

Learn to park.

Asshole.

And I want Andrew back. I want him to make fun of the note. And me. I want him to make things better. He knew how to make everything better . . .

Suddenly I can't be here, in this office, anymore. I can't handle the frigid temperature or the whir of the drill, or the sweet eugenol with its clove oil scent.

Even though I have yet another patient waiting for me, I walk down the hall, out the door into the warm Arizona sunshine, squeezing my hands into fists, digging my nails into the skin to keep from making a sound.

My heart is broken.

It will never be the same.

None of it will ever be the same again.
Excerpts. © Reprinted by permission. All rights reserved.

Book Info:
In the wake of a tragedy that tore her life down to the foundations, Dr. Alison McAdams has lost her way. So when she's summoned to Napa to care for her ailing father, she's not sure she has anything to offer him—or anyone else.
What Ali finds in Northern California wine country is a gift—an opportunity to rest, and distance from her painful memories. Most unexpectedly, she finds people who aren't afraid of her grief or desperate for her to hurry up and move on.
As Ali becomes part of her father's community, makes new friends of her own, and hears the stories of a generation who survived the Second World War, she begins to find hope again. In a quest to discover the truth about another woman's lost love, she sets off on a journey across oceans and deep into history. And in making sense of that long-ago tragedy, Ali is able to put together the broken pieces of her heart and make new choices that are right for her.
AMAZON | BARNES & NOBLE | AMAZON PRINT | iBOOKS


Meet the Author: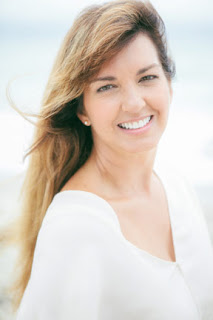 NYT and USA Today bestselling author, Jane Porter has written 50 novels since getting her first sale to Harlequin Presents in 2000. A five time Rita finalist, and Rita winner in July 2014 for Take Me, Cowboy as Best Novella of the Year, Jane is known for her passionate, powerful and emotional stories. Jane lives with her husband, 3 sons and 2 dogs in sunny San Clemente, CA. For more on Jane, visit www.janeporter.com
https://www.facebook.com/authorjaneporter
https://twitter.com/authorjanep
http://www.janeporter.com