Today it is my pleasure to Welcome author
Samantha Kane
to HJ!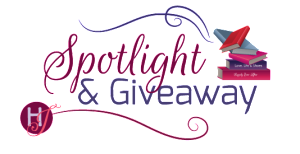 Hi Samantha and welcome to HJ! We're so excited to chat with you about your new release, Jacked Up!
Please summarize the book for the readers here: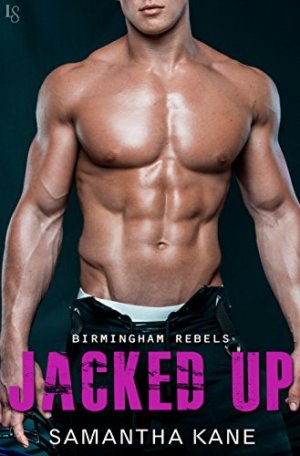 Sam Taylor is a defensive lineman for the Birmingham Rebels and an Army veteran who suffers from PTSD, nightmares and flashbacks included. He hasn't had sex since he got back from Afghanistan. His best friend, Samoan nose tackle King Ulupoka, is one of the most jacked players in the NFL, but inside King is a big old teddy bear. He's determined to get Sam laid and help him get back to living a full and happy life. Sam agrees to try to find a girl, but only after King agrees to stay in the room while Sam has sex. Sam's worried he'll freak out during sex and hurt someone, but he also thinks they won't find a woman who'll agree to those terms. King takes Sam to the coast of Alabama during the summer off season and they meet nurse Jane Foster. Jane is Alabama born and bred, and a self-proclaimed "nice" girl. She prides herself on following the rules, so she's more shocked than anyone when she ends up sleeping with Sam–with King in the room. When she and King get close and personal too, Jane writes if off as a one-time deal, the one time she'll let her inner bad girl loose. Several months later Jane meets the two men again at the hospital where she works when King's nephew breaks his arm. Sam and King have been thinking about Jane ever since they walked away and now that they've found her again they don't waste any time letting her know they're interested in more. Jane wants to, but she's scared. She's a good girl, not a rule breaker, and being with two men breaks all the rules. At first Jane tries to keep their relationship a secret even though Sam and King don't want to, but when they let their guard down at a wild party and dirty pictures of the three of them hit the Internet Jane becomes a social media obsession. She backs off, refusing to see or talk to Sam and King. It's up to them to sacrifice their pride and privacy to protect her. And it's up to Jane to take that final step towards happily ever after.

Please share the opening lines of this book:
"It's good to be King." King Ulupoka, one of the best nose tackles in the NFL, spread his arms wide as he made the declaration, his voice dripping with satisfaction.
Sam Taylor looked over at his best friend in amusement.
Please share a few Fun facts about this book…
The Blue Marlin Grand Championship of the Gulf is a real sport fishing event that takes place in Orange Beach, AL.
Jack Brown's is real burger restaurant in Birmingham with menu choices called the Greg Brady, the Elvis, and the Shocker.
I used one of my favorite football quotes in this book, from Marshawn Lynch: "Run through a motherfucker's face. Then you don't have to worry about them no more."
Please tell us a little about the characters in your book. As you wrote your protagonist was there anything about them that surprised you?
Sam Taylor is an Army veteran with PTSD. The team psychologist says it best when he describes Sam as "more scared of being messed up than he is messed up." Sam lets that fear control him until King and Jane show him that he can be happy and have healthy relationships. Jane Foster is a goody-two shoes, an annoying good example who ruthlessly suppresses her inner bad girl because she's afraid of what people might say. It takes her awhile to realize it doesn't matter what they say as long as she knows in her heart that what she's doing is right. When I started writing the book I had a clear picture of Sam and Jane but King was eluding me. I thought he was going to be a good time kind of guy, and he is, but he turned out to be a rock, really sweet and caring and nurturing, as well as being a really smart cookie. So King's evolution did surprise me a little bit. He wasn't the lighthearted character I'd originally envisioned.
If your book was optioned for a movie, what scene would you use for the audition of the main characters and why?
In one scene the three of them are walking along a trail at a state park, their second "real" date, though their relationship is still secret. They're talking about their families, getting to know each other kind of stuff, establishing the dynamics of the relationship through gestures and looks and unspoken communication. Then they come across an area where rehabilitated birds who can't be returned to the wild for one reason or another are kept in cages and Sam reacts strongly to the birds.
King took her arm in his hand, which was even bigger and rougher than Sam's. "Come on. I've never been here." They started moving again. Jane liked the feeling of having both guys next to her, of Sam's hand in hers and King's hand on her arm. She just let herself enjoy it for a minute or two as they walked. They came upon the first enclosure, where a great horned owl sat on a branch near the back corner. It turned its brown-and-white-feathered head and looked at them.
"The feather horns always make them look like they're judging you," Sam said, tipping his head to the side to stare back at the owl.
"Why are they in cages?" King asked with a frown. "I don't like birds in cages. It's against their nature."
"All the birds along this trail that are in cages have some kind of injury that prevents them from being released back into the wild," she told him. "They can't survive on their own anymore."
Now Sam was frowning, too. "Maybe they need to be allowed to try. I mean, who decided they couldn't? Or that they should? Nature gives and nature takes back. It's the circle of life."
"It breaks my heart to think of something so beautiful being released to its death," Jane said sadly. "I suppose they're kept here more because of how people feel about it than how the birds do."
"Maybe they'd rather die in the wild than be caged up to salve the conscience of a few humans," Sam snapped. He turned his back to the cage. "I don't think anyone has the right to impose their will on another living creature."
Jane could tell this was important to him. "Not ever?" she said. "Even if it's in their best interest? Even if it will keep them alive, like this owl?"
"I don't know," Sam said softly, staring out into the trees. "I don't know who should make those decisions."
King walked over to Sam's other side and stood there without saying anything, close enough that their shoulders touched. After a few seconds, Jane could see Sam's shoulders loosen up. Just being close to King could do that for him. Was there more here than just two guys who wanted her? Was there something going on between them? Wouldn't they have told her?
"Let's go," King said quietly, turning toward the end of the raised boardwalk. "What else is there to see?" Sam automatically turned with him, then reached back and snagged Jane's hand again.
What do you want people to take away from reading this book?
Most of my books have an underlying theme of self acceptance. Before the characters can move forward in their relationship they have to accept who they are and what they want. They have to own it. I want readers to think outside the box and come away with an understanding of why people choose alternative lifestyles and relationships, and that those choices don't define them and shouldn't exclude them.
What are you currently working on? What other releases do you have planned for 2017?
I just finished the next book in the Birmingham Rebels series, Misconduct, which is about Sam's best friend Carmina de la Cruz and two familiar Rebels players, Tom Kelly and Danny Smith. Misconduct will be out in May, 2017.

Thanks for blogging at HJ!
Giveaway:

Ebook: JACKED UP (Birmingham Rebels) by Samantha Kane (Gifted via Amazon)
To enter Giveaway: Please complete the Rafflecopter form and Post a comment to this Q:

King is Samoan, which is not very common for romance heroes. What uncommon heroes would you like to see more of in romance?
Excerpt from Jacked Up:
"Thanks. I don't remember the last time a man pulled out a chair for me. Well, a man who wasn't my father," she amended with a big smile.
"You have seriously been hanging out with the wrong kind of men," King told her.
"Clearly," she responded fervently. "Since you two seem to be the right kind, maybe you can tell me where your secret hideout is."
Sam sputtered with laughter, choking on a drink of beer. "That means we'd have to teach you the secret handshake," he said, after he stopped laughing.
"And?" she asked, her voice filled with anticipation.
"It's against the rules," Sam said sadly, shaking his head. "No girls allowed in the Batcave."
"Batman sucks," she said, and Sam and King both laughed.
They'd been sitting there talking for a while, about everything from Jane's crazy Southern family to King's traditional Samoan tattoos, when King blindsided Sam.
"Captain America can take Ironman any day of the week," Jane was saying after the conversation cycled back to superheroes. "Not only that, but he's definitely the only Avenger with decent boyfriend potential."
"What?" Sam said with a laugh. "What does that even mean?"
"Well, he loved Peggy Carter, right? He didn't get with another girl until after she died. That was, like, eighty years with no sex. And he was probably a virgin, too. I mean, they only kissed once. That's loyalty."
"You want loyalty in a boyfriend?" Sam asked skeptically. "It sounds like you want a German shepherd, not a boyfriend."
"I'm just saying that that's the kind of devotion a girl is looking for in a man," Jane argued.
"Not having sex isn't necessarily devotion," Sam told her honestly. "He's a soldier, right? Who the hell knows what's going on in his head. Shit, that Red Skull would shrivel anybody's dick, not to mention the whole crashing the plane into the Arctic and being frozen thing."
"Sam hasn't had sex since he got back from Afghanistan," King said suddenly. Jane had been sucking on the lime that came with her beer, but at King's comment she slowly lowered it and stared at Sam.
"No shit?" she said. "How long is that?"
"Just a few years," Sam mumbled, glaring at King. "It's no big deal."
"Ouch," she said with a wince. "Did you have a genital injury?" At Sam's horrified look she blushed. "Sorry. Nurse. It just slipped out."
"No," Sam said firmly. He decided to shoot from the hip. "But my head's messed up. I was injured, IED, and some of my team died. It screwed with my head, that's all." He was glaring at King. "I'm worried I might lose my shit if I get all, you know, into it and stuff."
Jane was listening carefully, watching him, and he could feel himself blushing. "Has it happened before?" she asked. "You know, losing your shit in bed?"
"I had nightmares when I got out of the hospital," he said stiffly.
"Hmm," she said. She looked like she was thinking. "What does your therapist say?"
"I don't have one." It was her turn to look horrified, and he backtracked. "I did have one. But since I moved to Birmingham, I haven't found a new one. I talk with my old one on the phone every couple of months. An Army doctor."
"Is there a VA where you live?" she asked. "You should go there. They have support groups and stuff. You know, people who get what you're going through."
"See?" King said. "I told you."
"Yeah, I know," Sam said, suddenly very tired. "I will." He was surprised when Jane leaned over and laid her hand gently over his. He felt that soft, warm touch in places it wasn't meant to go and he felt like a perv. Jane wasn't trying to come on to him.
"For what it's worth, you don't act like the kind of guy who loses his shit," she said softly, with a little smile. She leaned back in her chair before the moment got awkward. "Trust me, I've seen plenty in the ER. Homeless vets, or just some mentally ill people who don't qualify for state-run institutions."
"Thanks," Sam said, and he meant it.
"We actually came down here to get him laid," King told her, like he was talking about the weather.
"Not cool, man," Sam quickly said.
"What?" King shrugged. "It's not going to happen anyway, right?"
"Why not?" Jane asked. "The weekend's not over yet." She sounded curious, but that was it. Not into him at all, just as Sam had suspected. And who could blame her? He was clearly fucked-up in the head.
"Not the way King planned it," he said, sounding more upset than he wanted to be.
"How he planned it?" Jane repeated. "That sounds kinky."
"Oh, man," King said with a shake of his head. "Now you've got her thinking we're into weird shit." He turned to Jane. "I just promised him that I'd stay in the room, in case he lost his shit, you know? That's all. Not like I'd join in or anything. Like a bodyguard, right?"
Jane's eyes had gotten big. "So you'd watch him have sex with a woman?" she asked slowly.
"Yeah," King said. "Not like in a sick way. Just as a friend."
Jane snorted with laughter and then doubled over as she began laughing even harder. Sam felt his blush from his shirt collar to his shaved head. He slid down in his seat, wishing the ground would swallow him up.
"Not the reaction I was expecting," King said, watching her with a smile.
She shook her head and bit her lip trying to stop laughing. "Hey, babe," she said in a deep voice. "King wants to watch us do it. But just as a friend." She snorted again. "Priceless."
"You don't think that will work?" King asked.
"Oh, it'll work," she said, grinning.
"What?" Sam sat up in his chair, sure he'd heard her wrong.
"Please," she said, rolling her eyes. "Some girl gets to strut her stuff for the two of you? They're going to be standing in line. Trust me on this. You're wasting your time sitting around here with me. Go back to the bar and I guarantee you'll find a girl tonight. You'll find five if you want them."
"Would you?" King asked. Sam felt like a complete idiot, sitting there with his heart in his throat, not even able to take a deep breath.
"Would I what?" Jane asked, oblivious. "Go back to the bar and find you five girls?"
"I don't want five girls," Sam blurted out. "I want you."
Jane was sucking on her lime again and choked. King thumped her on the back and she waved him away. "Excuse me?" she rasped, looking a little panicked as she stared at Sam.
"Never mind," he mumbled, looking away.
"What he means is, would you sleep with him with me in the room?" King asked.
"That's unfair, putting her on the spot like that," Sam said sharply.
"Are you asking in a hypothetical way?" Jane asked. "Or, you know, actually asking? If I'd like to sleep with him? With you? There?" She wasn't looking at either one of them when she asked. Sam turned wide eyes to her, not sure where her head was at. She sounded nervous more than excited about the idea.
"Whichever you want it to be," King said, and Sam's heart started pounding in his chest as she finally turned to him. Suddenly he was afraid of what she might say.
"You don't have to answer," Sam said quickly. "Really. I'm sorry we even brought it up. It was a stupid idea from the start. Seriously. I never thought I'd find anyone I wanted to sleep with, or that we'd actually ask someone. It's stupid. Forget it."
Excerpt. © Reprinted by permission. All rights reserved.

Book Info:
The secret about the Birmingham Rebels is out: With a girl in the middle, two mouth-watering football studs are better than one.
Linebacker Sam Taylor feels like a ticking time bomb. He left the army with emotional wounds as fresh as the scars on his back. Sam's been living like a monk, but his best friend, defensive lineman King Ulupoka, wants to get him laid. Easy for him to say. The larger-than-life Samoan is a hard-bodied, tribal-tattooed fantasy. Sam agrees, under one condition: King stays to watch.
ER nurse Jane Foster is done being a good girl, and nothing says wild like picking up two of football's sexiest players and bringing them back to your hotel room. Trouble is, she can't decide which one she wants more. Sam is hot, sweet, and vulnerable. Jane's more than willing to ride him into oblivion. But King's intense gaze from across the room promises that the best is yet to come.
Sure, King has had his choice of girls and guys in the past. That doesn't mean he'll jeopardize his relationship with Sam over a case of locker-room lust—until a naughty nurse pushes them both out of their comfort zones. Seeing Jane and Sam together turns King on more than he ever imagined. If they're game, he's ready to tackle a three-way play.
Book Links:


Meet the Author: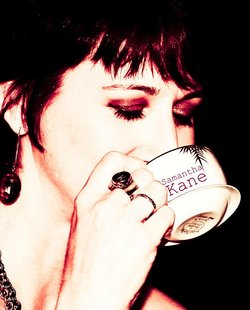 Reviewers have called Samantha Kane "an absolute marvel to read," and "one of historical romance's most erotic and sensuous authors." Her books have been called "sinful," "sensuous," and "sizzling." She is published in several romance genres including historical, contemporary and science fiction. Her erotic Regency-set historical romances have won awards, including Best Historical from RWA's erotic romance chapter Passionate Ink, and the Historical CAPA (best book) award from The Romance Studio. She has a master's degree in American History, and taught high school social studies for ten years before becoming a full time writer. Samantha Kane lives in North Carolina with her husband and three children.
Website | Facebook | Twitter | GoodReads |