Today it is my pleasure to Welcome USA Today bestselling author
Terry Spear
to HJ!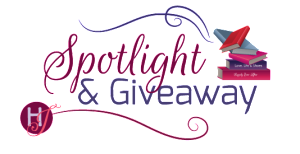 Hi Terry and welcome to HJ! We're so excited to chat with you about your new release, Jaguar Pride!
Fun Facts about Jaguar Pride: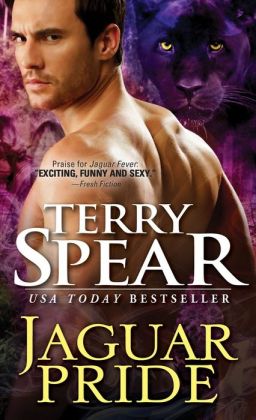 1. I love to do research. Costa Rica was a new setting for me, but great for the jaguars because they live wild there. I was also fascinated by what I learned about the terrain there. In one part, Huntley and Melissa must cross a waterway to reach the shore on the other side in a search for poachers:
"They used the coastal track to search for the poachers, which meant having to ford several rivers, the Rio Sirena being the most dangerous at high tide. All of the rivers could be treacherous if the currents were strong enough, especially for inexperienced hikers. The Rio Sirena also had its fair share of American crocodiles, bull sharks, and spectacled caiman."
What I thought was interesting about this scene was that it reminded me of an experience I had when I lived with my parents. Back when I lived in Titusville, Florida, we were in a 6-story apartment overlooking the Banana River. My mother, dad and I once watched as spectators gathered, shouting to a couple of guys who were spear fishing in the shallow part of the river, because the fish blood was drawing the sharks in.
When I wrote the excerpt above for Jaguar Pride I thought about what I saw on the Banana River. Those men were lucky. The bull sharks were biting at each other in the bloody water, working themselves into a feeding frenzy. If they had bitten one of the men, it wouldn't have meant they were attacking them, but that the humans were standing in the bloody water where their prey was. How were they to know which was which? Bull sharks can be dangerous, but the men weren't bitten as they finally made their way slowly back to shore. Or at least the one guy did. The other guy wasn't as "cool" and was moving in a lot sooner and faster.
So when Melissa wants to cross the river, she knows that it's not perfectly safe, but then again, she knows that as a jaguar, she can handle a lot, so she's not too worried. Besides, she has Huntley at her side.

2. In Jaguar Pride, I talk a lot about jaguar cubs. Now, remember, in my book these cubs are also shifters, so a little different from jaguar cubs or babies. When I took a six-week old kitten home from the Kitty Welfare Society, I was supposed to feed her from a dish. Well, she had more of the milk on her than she had in her. However, that was the way they wanted me to feed her. I also slowly fed her canned food and such, (she and her brother were dumpster divers, so it wasn't like she was getting any kind of real fancy pedigree cuisine). So if I was Melissa, and had a cub to care for, that's how I'd do it. Bowl of milk until I could get something else for the kitten. Of course, I had to do research too, and while I was doing it, I saw a video of a reserve where they actually breed a couple of jaguars. You see, they don't actually take jaguars from the jungle, but breed them in captivity so they are better suited for life at a zoo. Zoos with jaguar breeding programs take the cubs away from the parents and care for them until they're ready to go to a zoo that is on a waiting list to take one in.

3. I based the story about the woman who wanted a pampered jaguar on a true story about a woman who had a wild exotic cat as a house pet. They're all the rage with some folks, but the truth is they're wild animals, not exotic kitty cats to have to show off to the world. Even domesticated cats can be unpredictable at times. Think of a wild big cat with all those sharp teeth and claws, and if you think a cat's litter box can be a chore, think of what a BIG cat's litter box would be like. They're just not meant to be pets.
Bonus Fact! I love to mix real life adventures into my stories, videos of fantastic scenes, like of the tourist who thought he'd get a cool video of the highly aggressive fer-de-lance that doesn't back down in a fight, and the wild animals that the cabana owner had fairly well domesticated and offered her renters the opportunity to feed them. It makes the stories so much more real and fun for me and for you too.
Thanks for blogging at HJ!
Giveaway: 

Print copy of JAGUAR PRIDE!
To enter Giveaway: Please complete the Rafflecopter form and Post a comment to this Q: 

Have you ever wondered if an author has real facts in a book? Ever look them up to check? Comment below for a chance to win a copy of Jaguar Pride!
Book Info: 
An impossible mission…
JAG Special Forces agents Huntley Anderson and Melissa Overton are hot on the trail of poachers when they're suddenly saddled with two jaguar shifter cubs. They have to locate the parents, pronto-but who's going to babysit in the meantime?
A lifetime of possibilities…
Huntley is a rough, tough jaguar shifter and an all-business agent, but he's not going to let two abandoned youngsters come to any harm on his watch. Seeing her super-manly partner try to get the playful cubs under control stirs up some unexpected desires in Melissa, and she begins to feel like Huntley's not the only one who's in over his head…
Buy Links: Amazon Apple BAM B&N Chapters Indiebound Kobo


Meet the Author: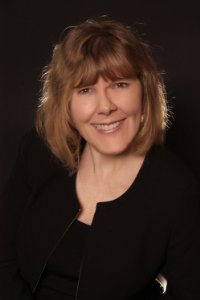 USA Today bestselling author Terry Spear has written over fifty paranormal and medieval Highland historical romances. In 2008 Heart of the Wolf was named a Publishers Weekly Best Book of the Year. A retired officer of the U.S. Army Reserves, Terry also creates award-winning teddy bears that have found homes all over the world. She lives in Crawford, Texas.