Today it is my pleasure to Welcome author
Tracy Brogan
to HJ!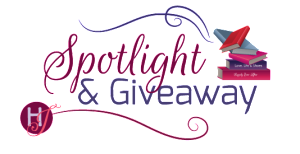 Hi Tracy and welcome to HJ! We're so excited to chat with you about your new release, Jingle Bell Harbor

!
Please summarize the book for the readers here: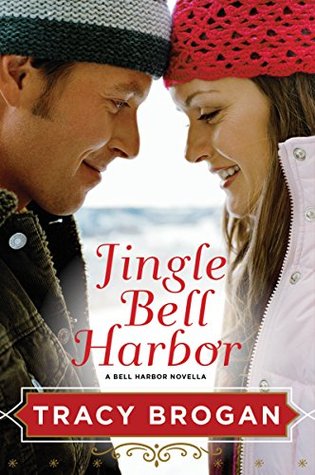 As assistant buyer for the world's second-largest Christmas store, Kelsey Parker feels like a holiday harlot. She's contractually obligated to promote the yuletide season. All. Year. Long. And it's taking a toll on her spirit. But when her clueless, self-absorbed boyfriend goes on their long-anticipated romantic vacation—without her!—Kelsey is beyond disappointed to find herself tromping through the Bell Harbor snow instead of lounging on a tropical beach.
Drew Hampton is considered quite a catch among the Bell Harbor bachelorettes, but when his high school dream girl, Kelsey Parker, shows up at his grandfather's Christmas tree lot complaining about her love life, he decides it's long past time to get her under the mistletoe himself.
As things heat up between the two, a surprise visitor arrives, making Kelsey an offer she can't quite believe. Now she must decide what matters most, and she just may discover the key to her happiness.

Please share the opening lines of this book:
"So I said, 'Fine, Blake, you just go to Hawaii without me then. Mele kalikimaka, mother fu—'"

"Shh! Geez, Kelsey! Watch your language. We are surrounded by little kids."

My G-rated sister had cut me off mid-expletive, which was a good thing I guess, because we were, indeed, surrounded by little kids. Little, tiny kids wearing big winter coats, and hopefully noise-canceling earmuffs, since I may or may not have just spouted off several R-rated words to which their delicate ears should not be exposed. At least not until junior high.
Please share a few Random facts about this book…
There's a wonderful place in my home state of Michigan called Bronner's Christmas Wonderland. At over an acre in size, it's considered the world's largest Christmas store. When I was young, my mom would take me and my sisters there and it was always a magical place. Total holiday overload in the cheesiest and best possible way.
Quite often when holiday movies are made, this is the store they contact for props, but not always with a lot of lead-time. I heard of one circumstance where a studio needed a life-sized nativity set to be sent overnight to the set of JINGLE ALL THE WAY. Apparently the shipping cost about $3000, more than twice the value of the nativity set!
What first attracts your hero to the heroine and vice versa?
They grew up in the same town and attended the same school, and although Drew always had a hot-spot for Kelsey, she considered him "the kind of boy that every girl was friends with but no one ever dated" because he was "too nice, to responsible, and too apt to get a girl home by curfew."
Using just 5 words, how would you describe hero and heroine's love affair?
Sweet, nostalgic, authentic, and sexually satisfying!

The First kiss…
One of my favorite things about this story is that Drew and Kelsey were each other's first kiss. As in first kiss ever! During a game of spin the bottle when they were fourteen years old. They don't kiss again until this story begins so their second kiss is much, much better!

If your book was optioned for a movie, what scene would be absolutely crucial to include?
The hero makes a very unusual Christmas gift for the heroine but because of some troublesome circumstances, he doesn't give it to her. When she discovers it, it rekindles her lost sense of holiday magic. It also makes her realize that she's fallen quite blissfully in love.

What are you currently working on? What other releases do you have planned for 2015?
I'm currently working on a story called (tentatively) DRAWN TO YOU. It's set on Mackinac Island, Michigan, a place where no cars are allowed. Everyone gets around by bike or horse which adds a fun element of discomfort for my characters!
Thanks for blogging at HJ!
Giveaway:

3 digital book giveaway of Jingle Bell Harbor.
To enter Giveaway: Please complete the Rafflecopter form and

Leave a comment with your thoughts on the book…
Book Info:
Title: Jingle Bell Harbor
Author: Tracy Brogan
Release Date: 11/20/15
Genre: Contemporary Romance
Buy Link: http://www.amazon.com/Jingle-Bell-Harbor-Novella-ebook/dp/B00YZ4W8IO/


Meet the Author: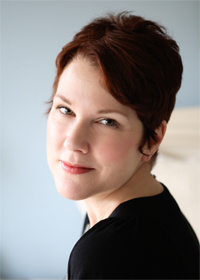 Tracy Brogan is an award-winning, bestselling novelist who writes fun and funny stories about ordinary people finding extraordinary love, as well as lush historical romances full of royal intrigue, damsels causing distress, and the occasional man in a kilt. She has been nominated by Romance Writers of America for two prestigious RITA Awards for her debut novel, Crazy Little Thing, and for The Best Medicine and has received two nominations for RWA's Golden Heart Awards. She's a Booksellers Best Award recipient and has received two Golden Quill Awards in both contemporary and historical romance. Unapologetically devoted to romance, she lives in Michigan with her often-bemused husband, their gloriously above-average children, and their two intellectually challenged dogs. She loves to hear from readers, so visit her website at tracybrogan.com.
Social Networking Links:
Website: http://www.tracybrogan.com/
Facebook: https://www.facebook.com/AuthorTracyBrogan
Twitter: https://twitter.com/tracybrogan
Goodreads: https://www.goodreads.com/author/show/6452601.Tracy_Brogan