Escape with these hot off the press 

July

Romance Releases from 

Escape Publishing. 

Our mission: To connect readers all around the world with the stories they want to read.
We love romance, all romance, so when we imagined Escape Publishing, we imagined an imprint without restrictions, where romance readers can find the romance they want, in the style they want, at the length they want, whenever they want. In short, you want it – we've got it.
If it's science fiction, fantasy, contemporary, historical, erotic, gay romance, inspirational romance, urban fantasy, paranormal, or YA romance – or any mixture of the above, Escape Publishing's got it. We offer all levels of sensuality from the sweetest kisses to the hottest encounters. We offer different lengths, from short stories through novellas to full length novels. Our novels are standalone, loosely connected, or part of an ongoing series.
Escape Publishing is dedicated to bringing talented Australian voices to a global audience. All stories are DRM free, and available world-wide.
Night Talk by Maxine Sullivan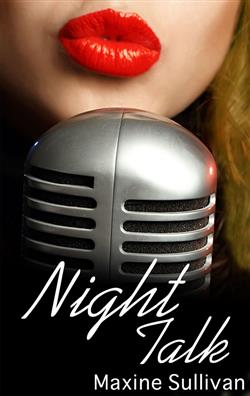 From USA Today bestselling author Maxine Sullivan comes a fast-talking, no-holds-barred battle of the sexes…played out live on air!
When Zac Ryan is roped into replacing an absent guest on a Chicago radio talk show, he decides to have some fun. After all, he's Australian, on vacation, and fellow host Cassie is something else. So when their chemistry burns up the airwaves, it's a no-brainer to come back for a few more shows.
But the difference between Cassie's sexy on-air personality and her prickly, professional off-air self makes Zac wonder which side of her is real — and whether he's the man to find out.
Click HERE to read an Excerpt
Love Or Money by Peter McAra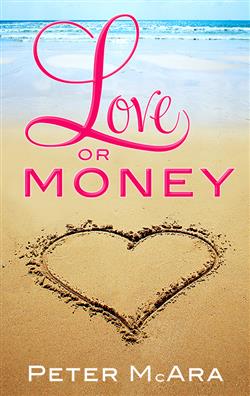 A sweet story about sustainability, surfing, and searching for what really matters…
When Erin Spenser inherits her grandmother's beautiful cliff-top property in rural Luna Bay, she knows she has to sell it immediately to fund her ailing mother's heart transplant. When she briefs her grandmother's lawyer, Hamish Bourke, the passionate LandCare volunteer explodes: her grandmother, a dedicated fellow volunteer, would turn in her grave.
But Erin has responsibilities that can't be denied — even by an angry, obstructive, strangely attractive lawyer determined to stand in her way. Her grandmother's property is a goldmine for holiday developers and her mother's illness is only getting worse. How can she make Hamish understand that the only way to fix her mother's heart is to break her own?
Click HERE to read an Excerpt
Hindsight by Sarah Belle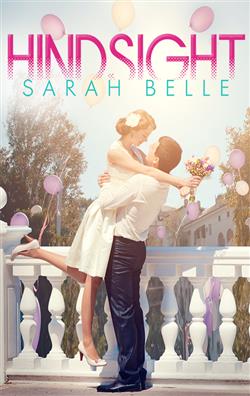 Humour, wit, and just a touch of humility: the swinging 60s as you've never seen them before.
The universe has sent Juliette a sign. She wishes it had been an email instead…
Juliette's career is on fire, her marriage and family are in melt-down, and a red-hot goddess wants her husband. But those are the least of her worries when she wakes up on her lounge room floor in the year 1961.
Without any of her modern conveniences — nanny, housekeeper, surgically attached mobile phone, designer wardrobe, and intravenous lattes — Juliette is just over fifty years out of her comfort zone. But as she takes on the role of a 1961 housewife, with gritted liberated teeth, she discovers an unexpected truth: slower doesn't mean boring, at home doesn't mean dull, and priorities don't mean sacrifices.
As she finds unexpected friendships, a resuscitated love life, tragedy and triumph, Juliette begins to wonder if she really wants to return home after all.
Click HERE to read an Excerpt
Hearts On Hold by Gracie MacGregor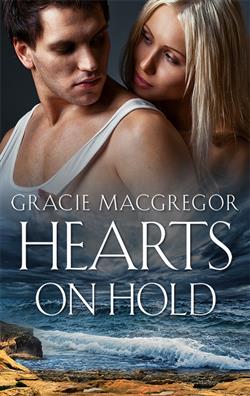 Emotional, suspenseful and set in paradise, Hearts on Hold is a novel for fans of Nora Roberts and Jayne Ann Krentz.
The strongest sunshine casts the darkest shadows…
Cate Boyd is searching for a place where nobody knows her name. The sleepy Maltese village of Xlendi offers privacy, anonymity, and the serene life she craves, far from her former world. But her peace is shattered when monolithic development company Vena announces its plans to level her village, and threatens to expose Cate's secrets if she stands in its way.
Her peace is shattered when monolithic development company Vena announces its plans to level her village, and threatens to expose Cate's secrets if she stands in its way.
The arrival of seductive, nosy professor Brandon Blackshaw seems too coincidental for comfort — especially when she discovers that Vena is his research partner. As the pressure mounts, Cate must decide which is more important: her hard-won privacy, or the future of her beloved Xlendi.
Click HERE to read an Excerpt
Matilda's Freedom by Téa Cooper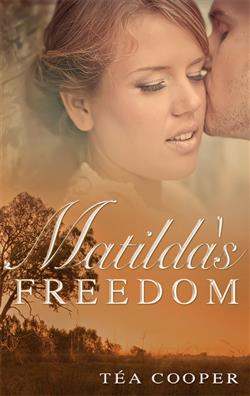 An unconventional woman clashes with colonial society in this spicy and sweet Australian-set historical romance.
His carefree bachelor days over, Christopher Matcham returns to Sydney to take responsibility for his mother, two stepsisters, and the family property. Fortune smiles on him when he is introduced to Matilda Sweet, a woman in need of work. Though unusual, Christopher senses that her fresh ideals and positive outlook can only benefit his sisters, so he hires her as a companion.
By the time they arrive at Christopher's family home, the two are fast friends. But Matilda's unorthodox ways and her convict heritage make her a second class citizen to the family. Christopher has responsibilities, and they include an advantageous match. A breeches-wearing, fish-pond-swimming, plain-talking convict's daughter will never figure in. After all, romance is a luxury the upper classes cannot afford…
Click HERE to read an Excerpt
The Secret Diary Of Lady Catherine Bexley by Viveka Portman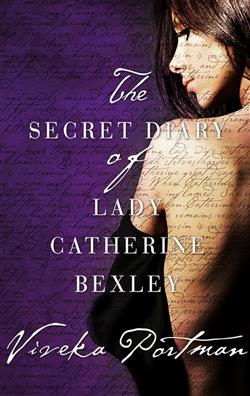 In the vein of Portia Da Costa and Charlotte Featherstone, Regency England gets just a bit raunchy in this novella about a gently-raised lady who wants to feel like a woman…
"I have never seen fit in my life to divulge my secrets in a diary, yet now, after today's proceedings, I do…"
Lady Catherine Bexley is new to marriage and the marriage bed, but surely there must be more to it than this? Her husband is proper and perfunctory — treating her with careful respect but leaving her aching for more.
When she witnesses a gentleman disciplining a maid at a house party, the ache explodes into ravenous desire. She finds herself no longer willing to wait for her husband's stiff and passionless attentions — and soon develops a naughty plan to finally get what she wants.
Click HERE to read an Excerpt
Giveaway:
Thanks to Escape Publishing I will be giving away an e-copy of each the books listed above. (6 books, 6 winners)
To enter giveaway: Complete the Rafflecopter form below and
Tell me which of these books caught your attention and why?
Good Luck!