Escape with these hot off the press 

JUNE

Romance Releases from 

Escape Publishing. 

Our mission: To connect readers all around the world with the stories they want to read.
We love romance, all romance, so when we imagined Escape Publishing, we imagined an imprint without restrictions, where romance readers can find the romance they want, in the style they want, at the length they want, whenever they want. In short, you want it – we've got it.
If it's science fiction, fantasy, contemporary, historical, erotic, gay romance, inspirational romance, urban fantasy, paranormal, or YA romance – or any mixture of the above, Escape Publishing's got it. We offer all levels of sensuality from the sweetest kisses to the hottest encounters. We offer different lengths, from short stories through novellas to full length novels. Our novels are standalone, loosely connected, or part of an ongoing series.
Escape Publishing is dedicated to bringing talented Australian voices to a global audience. All stories are DRM free, and available world-wide.
ONE HOT WINTER'S NIGHT BY SERENITY WOODS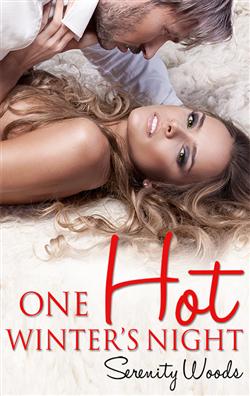 Indiana Jones meets Lara Croft in a hot, desperate treasure hunt that spans the globe and captures the imagination.

Dr. Cat Livingstone works for the British Museum, and she's frustrated as hell when the mysterious man she knows only as the Silver Fox snatches yet another artefact from under her nose. Determined to steal the priceless necklace back, she tracks him to the Swedish Ice Hotel, but she doesn't bank on him being the most gorgeous guy she's ever laid eyes on.

Heath has no idea that the hot blonde in the ice cold hotel has ulterior motives. But when a night between the sheets ends with both Cat and the necklace gone in the morning, Heath jumps into action.

Unfortunately for Cat, Heath lives for the thrill of the chase. And the chase is on.

RELEASE DATE: 06/2013
GENRE: EROTIC
IMPRINT: ESCAPE PUBLISHING
PAGINATION: 131
THE HOUSE ON BURRA BURRA LANE BY JENNIE JONES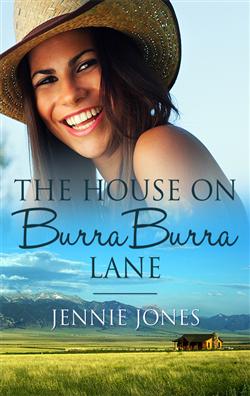 A dilapidated house, a city girl looking for a tree change, and a rugged vet with a past. Just another day in rural Australia…

Just ten days after her fresh start in the isolated Snowy Mountains, Samantha Walker trips over a three hundred pound pig and lands in the arms of Dr. Ethan Granger — and the firing line for gossip. It was hardly a 'date' but sparks of the sensual kind are difficult to smother in a community of only 87 people. Now there's a bet running on how long she'll stay and what she'll get up to while she's in town.

Ethan has his own issues — Sammy's presence in his childhood home brings with it painful recollections of family scandals and a bad boy youth. When the gossip around them heightens, his life is suddenly a deck of cards spread on the table for all to see. Then Sammy's past catches up with her… and it looks like all bets are off.
RELEASE DATE: 06/2013
GENRE: CONTEMPORARY
IMPRINT: ESCAPE PUBLISHING
PAGINATION: 173
PLOTTING TO WIN BY TARA CHEVRESTT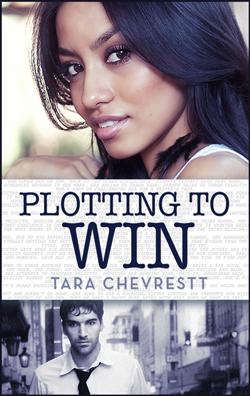 Reality TV has made stars of dancers, bachelors and singers. Now authors get a turn.

In New York City, seven writers compete for a hundred thousand dollars, a publishing contract with Bright House, and the title of the next bestseller. One is Felicity James. One is Victor Guzman.

Drama, plagiarism, and trash talk play out to enthralled audiences across the country as all seven contestants compete against each other in a range of heated challenges, with tensions reaching breaking point. As Felicity and Victor start up a show-mance, their relationship burns up the ratings.

Will this sizzling fling escalate into a vicious battle for money and fame, or will these two authors manage to write their own happy ending?

RELEASE DATE: 06/2013
GENRE: CONTEMPORARY
IMPRINT: ESCAPE PUBLISHING
PAGINATION: 103
THE VIRGINITY MISSION BY CATE ELLINK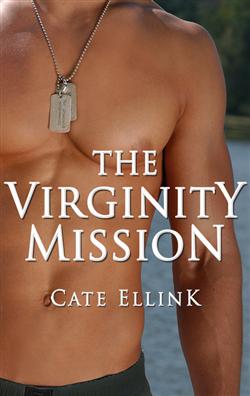 An erotic new adult romance about old insecurities, new beginnings, and the things you can get up to in a tent…

It's lust at first sight when Mac sees Jason shirtless and sweating on the back of a truck. Jason is the army sergeant assigned to support the six week scientific expedition that Mac is participating in, and might just be the perfect candidate for another journey of discovery that Mac is desperate to undertake — sex.

Fraternisation between students and staff might be strictly prohibited, but everybody knows fruit always tastes better when it's forbidden.

RELEASE DATE: 06/2013
GENRE: EROTIC
IMPRINT: ESCAPE PUBLISHING
PAGINATION: 76
HIDDEN FIRE BY ALEXIS FLEMING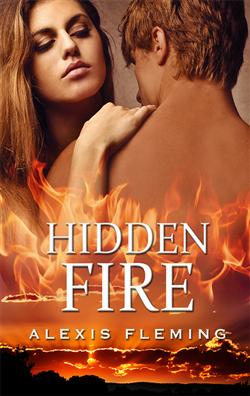 An Australian-set paranormal drawing on the Aboriginal Dreamtime in a hot, suspenseful series debut.

Gili Adams is willing to do anything to protect her parents, even travel to Australia in search of the mythical opal, the Dreamtime Fire.

But her resolve is tested when she has to enlist the help of anthropologist Morgan Hunt, the Guardian of the opal and the man who once accused her of using her feminine wiles to steal a priceless artefact. She's faced with an impossible choice: lie to the man she never wanted to lose or risk her parents' lives.

Nothing can be allowed to stand in her way… not even her own heart.

RELEASE DATE: 06/2013
GENRE: FANTASY
IMPRINT: ESCAPE PUBLISHING
PAGINATION: 145
Giveaway: Thanks to Escape Publishing I will be giving away an e-copy of each the books listed above. (5 books, 5 winners)
To enter giveaway: Complete the Rafflecopter form below and Tell me which of these books caught your attention and why?
Good Luck!