Today it is my pleasure to Welcome author
Tracy March
to HJ!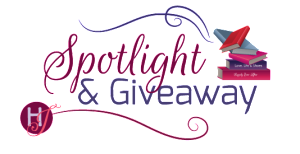 Award-winning author Tracy March follows up Should've Said No with this enchanting novel set in Thistle Bend, Colorado, a magical place where old wrongs are righted, and adventure leads to true love.


Thank you. I'm happy to be here!

Please summarize the book for the readers here: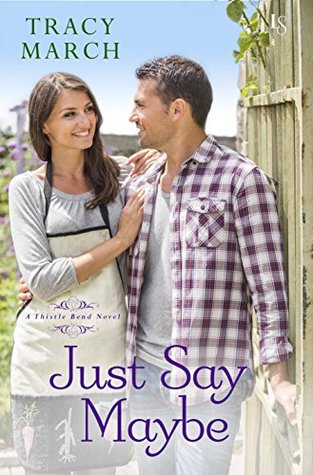 Just Say Maybe is an adventure-filled romance with a little mystery, unexpected secrets, and serious sizzle between a sexy adventure-sports enthusiast and the real estate attorney he hires when he buys an abandoned lodge with a shady history.

Please share the opening lines of this book:
Bryce Bennett sprang up off the seat of the rented mountain bike, standing on the pedals and flexing his knees as he blazed along the narrow ridge trail, pounding across a section of large, loose rocks, sending one tumbling over the edge into the thousand-foot drop-off. The craggy Rocky Mountain peaks in the near distance sloped drastically down to the vast green valley below. A sapphire river cut a wavy path through its center, shimmering in the early June sun, miniature from this height.
Please share a few Fun facts about this book…
The Victorian mining town of Thistle Bend is based on the real-life ski town of Crested Butte, Colorado, which was the site of Bud Light's Whatever USA weekend in September 2014.
The inspiration for the lodge in Just Say Maybe came from a super-creepy abandoned lodge that actually exists in Irwin, Colorado. Amazing setting, eerie place. No reservations required, but I won't be checking in!
While on a search and rescue mission, the hero in the book saved a man's life. When the man ultimately passed away, he left Bryce something totally unexpected, truly heartfelt, and crazy-awesome.
If your book was optioned for a movie, what scene would you use for the audition of the main characters and why?
I'd use the first scene where Holly meets Bryce after he's been pitched off his mountain bike while hot-dogging on a ridge trail. I'd love to see actors audition with this scene because the chemistry between Holly and Bryce is instant and fun. If the actors could capture that vibe, they'd definitely be the right ones for the job!
"You're going to need those brakes on the switchbacks heading down. On the third one, about thirty yards into the Aspen grove, there's a tree blocking the trail." She winked. "Just in case you're rusty on your bunny hops."
Bryce gave her a wry grin. He wasn't rusty on his bunny hops—or any of his other techniques—and he'd jump at the chance to prove it to her. "Good to know." He put on his helmet, and propped his right foot on the forward pedal, poised to ride.
"You'll probably be needing that." Holly pointed toward his phone over on the edge of the flat rock he'd landed on. "If it isn't smashed."
Good God. She had gotten so far into his head that he'd forgotten about his phone—and his sunglasses. "It isn't," he said lightly. His fortified case had saved it from worse.
Her eyebrows rose along with the corners of her mouth. "You seem pretty confident. That thing took a header onto the boulder and turned a couple of cartwheels before it settled all the way over there. Did you see it?"
Bryce nodded, giving her his best cocky smile. "It'll still work."
Holly leveled a playful, challenging gaze on him, turned, and went to get the phone. He couldn't help but notice that her gray hiking pants looked tailored to fit. It took him only seconds to decide that enjoying another fine rear view of her was worth getting pitched off his bike. She stepped to the crumbling verge of the ledge without hesitation—which made him like her even more—picked up his phone, and examined it.
"You're right." She shrugged. "It's not smashed." Along the way back, she picked up his sunglasses and scrunched her nose. "But these are."
He shaded his eyes with his hand, giving himself the chance to totally check her out as she walked toward him. A tad taller than average, lean and fit, with compact curves and a little sway in her step—a sweet blend of athletic and feminine, with a shot of super-sexy. Despite the low-fifties temperature, heat surged through Bryce and sweat prickled on his skin.
"But it's dead." She handed him the phone and the cracked sunglasses.
Bryce slid the sunglasses into a cargo pocket on his shorts and focused on the phone. Pushing the power button, he brought it to life, a recent photo of a brilliant Costa Rican sunset on his home screen. A touch of his thumb brought up his icons, and he held the phone out to show Holly. "Good as new."
She cupped her hand behind his, pulling it closer and turning it to get the glare off the screen. Bryce tensed at her touch, aware of the softness of her skin, the pressure of her fingertips.
Holly shook her head, an amused smile on her face. "You got so freakin' lucky." She plucked the phone from him and pulled her hand from his. "There's an app you can get for updated trail conditions," she said, busy tapping the screen. Within moments she handed him the phone. "Off you go, Bryce." She stepped aside, clearing the path before him. "Happy trails."
He glanced at the screen, his eyebrows rising along with his heart rate as he read the contact information she'd typed in.
Holly—The Elusive Perfect 10
A winking smiley-face emoji followed, as did the most exciting combination of ten digits he might've ever seen.
Bryce's heart surged. "Definitely the best fall I've ever taken," he said, shamelessly flirting. He slipped the phone into his pocket and leveled a gaze on her as electric as the bright blue sky. "Maybe I don't need any more practice."
Leaving her smiling, he pedaled off, churning up dust from the trail, and feeling like a badass movie hero.
What do you want people to take away from reading this book?
A happily-ever-after book hangover cured by another visit to Thistle Bend. ☺
What are you currently working on? What other releases do you have planned for 2016?
I'm finishing edits for the third book in the Thistle Bend series, Could've Said Yes, scheduled for release in October.

Thanks for blogging at HJ!
Giveaway:

Ebook: JUST SAY MAYBE by Tracy March (Gifted Via Amazon)
To enter Giveaway: Please complete the Rafflecopter form and Post a comment to this Q:

Bryce Bennett, the hero in Just Say Maybe, is into all kinds of adventure sports. I'm always up for adventure myself—ziplining, off-roading, flying in a stunt plane—bring it on! What adventure sports do you like, and which ones make you say no way?
Book Info:
Real estate lawyer Holly Birdsong's hike in the Rockies takes an unexpected turn when a smokin'-hot stranger tumbles off his bike and into her path. Turns out he's purchasing the abandoned Lodge at Wild Rose Ridge, and Holly agrees to take him on as a client—despite her family's traumatic history with the previous owner, who shamelessly abused the town's goodwill at every turn. But when their professional relationship turns personal, Holly must reconcile the past with her hopes for the future.
Adding the rustic lodge to his portfolio of adventure properties isn't just a business decision for Bryce Bennett. The rugged mountains also offer a killer setting for his extreme-sports camps for at-risk teens. What's not in the blueprints is finding a kindred spirit in his irresistible lawyer, even if she seems apprehensive about getting involved in the deal. Bryce's plan to ease her mind just might work, as long as no one discovers his secret. Yet he can't stand hiding the truth from the woman who makes him want to build something permanent: a happily ever after.
Amazon: http://ow.ly/ZUTGX
Barnes & Noble: http://ow.ly/ZUTNi
iBooks: http://ow.ly/ZUTRG


Meet the Author: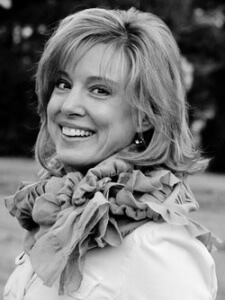 Award-winning author Tracy March writes romantic thrillers, and lighthearted romances inspired by her real-life happily ever after.
Always up for travel and adventure, Tracy has flown in a stunt plane, snowmobiled on the Continental Divide, ziplined in the Swiss Alps, and been chased by a bull in the mountains of St. Lucia. She loves Nationals baseball, hiking in the Rockies, Saturday date nights, and Dairy Queen Blizzards—and rarely goes a day without craving pizza.
Tracy lives in Yorktown, Virginia, with her superhero husband who works for NASA.
Website: www.TracyMarch.com
Facebook: Tracy March
Twitter: @Tracy_March
Instagram: AuthorTracyMarch
Goodreads: Tracy March
Pinterest: Tracy March