Today it is my pleasure to Welcome author
K.A. Tucker
to HJ!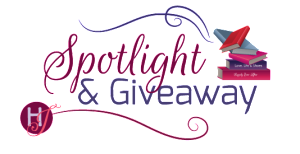 Hi Kathleen and welcome to HJ! We're so excited to chat with you about your new release, Keep Her Safe!
Please summarize the book for the readers here: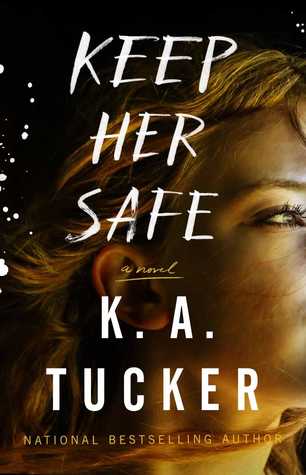 Noah comes home one night to find his mother, the police chief for the Austin Police Department, drunk and rambling about the her old police partner and Noah's mentor, Abraham Wilkes, who died fourteen years earlier. She alludes to the idea that he was framed; that he may not have been a corrupt police officer after all. Then she kills herself, leaving Noah confused and wondering what, if anything, he should do about it. When he discovers a bag of cash and a note instructing him to reconnect with Abraham's wife and daughter, he sets off for Tucson. But Noah finds a very different family than what he remembers—Dina is a drug addict, and Gracie is a hardened twenty-year-old, trying to keep her mother alive.
Noah wants to find out what happened to Abe so he can clear his mother's memory for himself. Gracie wants answers too, but to clear her father's name in the public eye. Together, they fumble their way through uncovering the truth, bringing unwanted attention to their doorstep.

Please share the opening lines of this book:
"There's gotta be a pound in each." Abe nudges the ziplock bag of marijuana with the tip of his pen. The kitchen table is shrouded in these bags, along with bundles of cash. I'm going to take a wild guess and say there's plenty more, hidden around this dive of an apartment.
Please share a few Fun facts about this book…
Books generally take me 3-6 months to write. This one took me 1.5 years (that's not really a "fun" fact, but it's a fact.)
The advanced reader version had Gracie tossing grapes to her one –eyed dog, Cyclops. I had completely forgotten that grapes are toxic to animals until a reader pointed it out, and so we quickly changed it.
Austin is one of my favorite cities in the US. I've been several times and will always find an excuse to visit.
Please tell us a little about the characters in your book. As you wrote your protagonist was there anything about them that surprised you?
Noah is a good, honest twenty-five year old guy with a solid head on his shoulders and a lot of integrity, thanks to influence from his mother and from Abe. He faces unfathomable betrayal and pain in this story. It was a challenge to craft him in a way that would make readers buy the idea that he could keep going forward, that he would care about anyone else while so heavily burdened. It became obvious about halfway through my writing process that he needed to be the guy who trusts until he has reason not to, despite growing up feeling betrayed by Abe. I had to build his entire character around that simple concept in a realistic way. That was a real challenge. On the flip side, Gracie doesn't trust anyone after what she's been through—living in a derelict trailer park in Tucson, watching her mother slowly kill herself. She's twenty, and street smart because she has to be, except when her anger gets in the way, which is quick to happen. My challenge with her was how to soften her edge toward Noah as she got to know him, in a way that felt gradual and organic.
If your book was optioned for a movie, what scene would you use for the audition of the main characters and why?
The scene where Noah and Gracie meet is intense. You get to see Gracie's hotheaded personality at its best, dealing Noah a shock he didn't expect.
"Let me guess, you're doing it so you can pay for college?" I march past the black Jeep Cherokee, giving the quarter panel a swift kick with my heel. "And why the fuck are you here?" I sneer at Sims but don't give him a chance to answer, walking right up to the steps. This guy's big. Huge next to me, and built. But I'm banking on the fact that he grew up in a Stepford Wife subdivision with a basketball net out front and parents who think weed is the devil's device, and he doesn't know what to do with a crazy, sober chick charging him with a knife.
By the wide-eyed look he's giving me, I'm right. "What's the matter? Poor little rich kid didn't learn how to earn an easy living so he decides to sell smack?"
"Whoa." He holds up his hands, his gaze shifting between me and the blade. "I don't know what you think—"
"Come near my mother again and I will gut you like a fish," I hiss, holding the knife inches away from his stomach for impact. "Get the hell off my steps!"
"Okay . . . I'm going. Can you give me room to get by?" he says slowly, calmly.
I take a few steps back, and he edges past me, his key ring dangling from his finger. Ready to fill this park with dust clouds as he speeds away in his fancy ride.
Wait a minute . . . "Why am I letting you go?" I step forward, waving the knife in front of his face, forcing the guy back until he's pressed against his hood. "I should call the cops on you."
Panic flickers in his bright blue eyes. "You don't want to do that."
Excerpt. © Reprinted by permission. All rights reserved.

What do you want people to take away from reading this book?
That people can do bad things while convincing themselves that it's for the right reason..
What are you currently working on? What other releases do you have planned for 2017?
A contemporary romance novel called The Simple Wild, which will be out in August.

Thanks for blogging at HJ!
Giveaway:

Print copy of K.A. Tucker's KEEP HER SAFE
To enter Giveaway: Please complete the Rafflecopter form and Post a comment to this Q:

If a loved family member (your mother, father, sibling, spouse) revealed to you a secret from their past, something wrong that they did, that they would certainly be sent to jail for doing, would you turn them in?
Book Info:
Noah Marshall has known a privileged and comfortable life thanks to his mother, the highly decorated chief of the Austin Police Department. But all that changes the night she reveals a skeleton that's been rattling in her closet for years, and succumbs to the guilt of destroying an innocent family's life. Reeling with grief, Noah is forced to carry the burden of this shocking secret.
Gracie Richards wasn't born in a trailer park, but after fourteen years of learning how to survive in The Hollow, it's all she knows anymore. At least here people don't care that her dad was a corrupt Austin cop, murdered in a drug deal gone wrong. Here, she and her mother are just another family struggling to survive…until a man who clearly doesn't belong shows up on her doorstep.
Despite their differences, Noah and Gracie are searching for answers to the same questions, and together, they set out to uncover the truth about the Austin Police Department's dark and messy past. But the scandal that emerges is bigger than they bargained for, and goes far higher up than they ever imagined.
Complex, gritty, sexy, and thrilling, Keep Her Safe solidifies K.A. Tucker's reputation as one of today's most talented new voices in romantic suspense.


Meet the Author: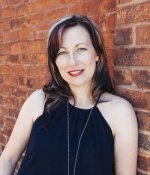 K.A. Tucker writes captivating stories with an edge.
She is the USA Today bestselling author of 15 books, including Ten Tiny Breaths, He Will Be My Ruin, and her latest contemporary romance, Until It Fades. Her books have been featured in national publications including USA Today, Globe & Mail, Suspense Magazine, and Publisher's Weekly.
K.A. Tucker currently resides in a quaint town outside of Toronto with her husband and two beautiful girls.
Keep up with K.A. on all platforms:
Website ➜ http://www.katuckerbooks.com/
Newsletter Sign up ➜ http://bit.ly/2iYqxMT
Facebook➜ http://bit.ly/2iM2HEe
Twitter➜ http://bit.ly/2iPYYIe
Goodreads ➜ http://bit.ly/2jjdSrr
Instagram➜ http://bit.ly/2ijIjJN