Today it is my pleasure to Welcome New York Times bestselling author
Maya Banks
to HJ!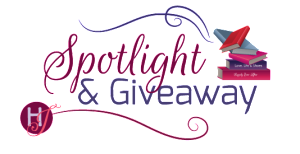 Hi Maya and welcome to HJ! We're so excited to chat with you about your new release, Keep Me Safe!
If you had to summarize the book for the readers here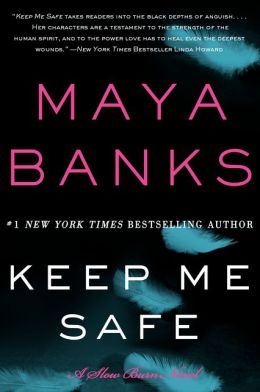 Keep Me Safe is a LONG awaited story for me. I've wanted to write this story and book 3 for SO long. I've had those two stories in my head for YEARS. But a concise peek (and I'm not very concise!) is that Ramie has psychic abilities, unique abilities, that enable her to track kidnapping victims by touching an object belonging to the victim. She makes a connection to them, but the downside is that she experiences every thing the victim does once she makes that connection. Everything. So it's rather horrifying. She's an empath who is only able to feel or detect the evil in people. Never the good. So her "gift" is more of a curse since she's never able to feel the GOOD.
Caleb hunts her down when his sister is abducted and they've exhausted all leads. He knows he's racing against the clock and when Ramie refuses because she's at her breaking point, he "forces" her compliance by shoving his sister's scarf into her hands and holding her hands around it. And promptly sends her to hell.
Horrified by what he's done, he's determined to make it up to her. But she disappears and no amount of searching on his part is able to unearth her. Until she contacts him a year later because she's in terrible danger and doesn't know who else to turn to.
And well, thus begins their journey 🙂
Please tell us about the characters in your book?
Ramie is very fragile after coming off one of the most horrifying cases in her history of locating kidnap victims and is being hunted by the killer who escaped justice and seeks revenge on her for coming so close and taking his quarry away from him. But she also possesses a thread of steel, that as the story progresses, becomes more pronounce.
Caleb is intensely driven, very intense and absolutely passionate about protecting the people he loves. Once he makes a promise to Ramie to protect her, he'll do anything at ALL to keep that promise, although he learns that he is capable of BEING the monster who hurts her the most.
As you wrote your protagonist was there anything about them that surprised you?
Not really, no. I've simply had too much time over the years to perfect the aspects of the characters' personalities and their traits, beliefs, convictions etc.
What scene did you most enjoy writing? Why?
I loved every single word, every page and every scene of this book. After waiting so very long to be ABLE to finally tell this story I savored every single part of the writing process!
What scene was the hardest to write? Why?
The scene I most loved is not one you would probably guess because I'm a complete angst junkie and if I POSTED a snippet, it would be a COMPLETE spoiler because the scene I'm referring to his a HUGE and UNEXPECTED twist late in the book that will shock some readers, appall other, while yet others LOVE just for the emotional intensity and power of that scene!
If you could have given your characters one piece of advice before the opening pages of the book, what would it be and why?
Just be prepared for many twists, turns and LOTS of actions and yet plenty of tender VERY romantic scenes between Caleb and Ramie 🙂
What are you currently working on? What other releases so you have planned for 2014?
I'm working on the third book in the Slow Burn series. Then right after I'm diving into the 10th KGI book AND then I'll be working on the first three books in a new erotic series called The Enforcers. I'm SO excited for ALL these books!
As for as 2014 releases, Keep Me Safe is my last "new" release although I'd LOVE to be able to get the second book in The Tangled Hearts trilogy out before the end of the year but I'll just have to see how it goes! If I hadn't struggled with health issues, thus getting WAY behind on EVERYTHING, Always Mine (book 2) would have already been released 🙁
Thanks for blogging at HJ!
Giveaway: Print Copy of KEEP ME SAFE, Slow Burn Trilogy #1

(US/CANADA).
To enter Giveaway: Please complete the Rafflecopter form and Post a comment to this Q:

How do you guys feel about very real world, non paranormal books set in PRESENT day and not an alternative "universe" but only feature ONE character that has a unique, psychic ability? Love? Hate? Curious? Would you pick up a book that is romantic suspense with a psychic element?
Book Info:
Nothing is more dangerous than falling in love. . . .
When Caleb Devereaux's younger sister is kidnapped, the scion of a powerful and wealthy family turns to an unlikely source for help: a beautiful and sensitive woman with a gift for finding answers others cannot. While Ramie can connect to victims and locate them by feeling their pain, her ability comes with a price. Every time she uses it, it costs her a piece of herself. Helping the infuriatingly attractive and impatient Caleb successfully find his sister nearly destroys her. Even though his sexual intensity draws her like a magnet, she needs to get as far away from him as she can.
Deeply remorseful for the pain he's caused, Caleb is determined to make things right. But just when he thinks Ramie's vanished forever, she reappears. She's in trouble and she needs his help. Now Caleb will risk everything to protect her—including his heart. . . .
Buy links:
Amazon: http://www.amazon.com/Keep-Me-Safe-Novel-Novels-ebook/dp/B00H20H5NG/ref=sr_1_1?ie=UTF8&qid=1408970888&sr=8-1&keywords=keep+me+safe
B&N: http://www.barnesandnoble.com/w/keep-me-safe-maya-banks/1117650167?ean=9780062312464
iTunes: https://itunes.apple.com/us/book/keep-me-safe/id771083448?mt=11
Kobo: http://store.kobobooks.com/en-US/ebook/keep-me-safe-1
Tour Wide Rafflecopter Giveaway (FIVE Print Copies of KEEP ME SAFE) a Rafflecopter giveaway
Meet the Author: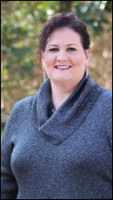 Maya Banks is a New York Times, USA Today, and Publishers Weekly bestselling romance novelist. Her works include Echoes at Dawn, Sweet Addiction, Never Love a Highlander, Colters' Daughter, and Hidden Away, among others. Before becoming a writer, Banks worked as an EMT.
www.facebook.com/authormayabanks
twitter.com/@maya_banks
www.mayabanks.com
maya@mayabanks.com