Today it is my pleasure to Welcome USA Today Bestselling Author
Robin Bielman
to HJ!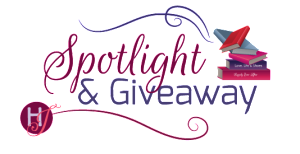 Hi Robin and welcome to HJ! We're so excited to chat with you about your new release, Keeping Mr. Right Now!
Thanks so much! I'm super happy to be here on HJ again!
Please summarize the book a la Twitter style for the readers here: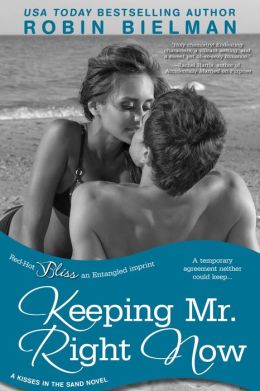 A surf pro with a bad boy reputation and a smart, sweet event planner who's never set foot in the ocean couldn't be more opposite, but somehow they attract each other like crazy. And soon what starts out as a favor, turns into something neither is prepared for.
Please share the opening line of this book:
"SHE wants you."
Please share a few Random facts about this book…
1) The idea for the surf lesson came from my own spectacularly spastic surf lesson. (Sophie is way more graceful than I was.)
2) The small town is based on a real Southern California beach town.
3) As I was writing, I found it interesting that Zane never called Sophie, Soph. She's always Sophie to him. Or sweetness. 🙂
4) As a boy, Zane brought home sand crabs in his pockets and kept them in a bowl with sand and seawater on the kitchen counter until his mom scooped them up and returned them to the beach.
Please tell us a little about the characters in your book. As you wrote your protagonist was there anything about them that surprised you?
Zane Hollander is the David Beckham of the surfing world. He's loved by thousands and gracious with his fans. He lives and breaths the ocean, but he's ready to give back something more now. Sophie Birch is way out of her element with the beach crowd and gave up her job in brain research to become an event planner. She's out of her comfort zone, but determined to live in the moment. Nothing really surprised me about Zane and Sophie and I had the best time writing their story.
What kind of research did you do for this book?
I'm a Southern California girl so have been to the beach a thousand times, but I did do a lot of research on pro surfers. I read a lot of interviews with them and articles, too, and hope I captured their lingo and easy-going way of life. I also watched a few surf movies.
The First kiss…
I loved writing their first kiss! It takes place after they play a little game of Naughty Go Fish. 🙂
There was more than one dare he liked—lick someone's ear, eat a small piece of fruit being held by someone else's teeth—but he decided to go with, "Place a lipstick between your lips and write 'kiss me' on someone's stomach." He grinned, looked left and right, then back at her. "Guess that means me."
Did any scene have you crying or laughing while writing it?
I love that Zane makes Sophie nervous at the beginning of the book…
"Did I miss your answer about your reputation when I zoned out?"

He chuckled, and it was deep and throaty and warmth got comfortable inside her again. "You did. Is this how it's going to be when we see each other?"

"What do you mean?"

"You're nervous around me. I don't bite." He turned his head and swept a gaze over her that went from head to toe and back again. "Unless you like that sort of thing."

She gulped. No one had even so much as nibbled on her, her past two boyfriends—her only boyfriends—unimaginative and prudent in the bedroom.
If your book was optioned for a movie, what scene would be absolutely crucial to include and why? 
How cool would that be! Hmm… I think the scene on the beach where things really start to go beyond friendly between them is pretty important.
He put his hands on the surfboard, just above her arms, their faces mere inches apart. "You want to figure me out?"

"Uh-huh."

"Why?"

"Who wouldn't want to? You're…you're lots of things. All good."

"I'm not all good, Sophie." Hell, he was maybe half good. "And you'd be smart to keep your distance from me."

"What if I don't want to?" Her blush spread down the pretty column of her neck.

"Then you might have to do some very bad things to completely figure me out." He should be the one walking away, but he couldn't bring himself to do it.

Her breath caught. "Maybe I will."
If you could have given your characters one piece of advice before the opening pages of the book, what would it be and why?
I'd tell them to hang loose. Sorry, couldn't resist! This is always a hard question for me, Sara. I'm not very good at giving at advice. I think everyone learns as they go.
What are you currently working on? What other releases so you have planned for 2014?
Thanks for asking! No other releases for 2014, but in January and June of 2015 the next two books in my Take A Risk series are releasing. In addition to those, there's more in this series – the next book takes place at *spoiler alert* Zane and Sophie's wedding.
Thanks so much for having me here today!
Thanks for blogging at HJ!
Giveaway:

I'd love to give away two (2) eBook copies of my Bliss pal, Ophelia London's novella, Making Waves.
To enter Giveaway: Please complete the Rafflecopter form and Post a comment to this Q:

Summer is my favorite time of year! I love the warm weather and longer days of sunshine. What's your favorite time of year?
Excerpt
"Hey. Sorry about losing you."

"You didn't lose me. I left."

That she did. "Can I come in?"

She hesitated a moment. "Uh, sure." She stepped aside and he entered the large room with an ocean view. The sliding French door was open, and the gravitational pull of the beach led him to the patio.

"Nice view," he said over his shoulder.

"It really is. This is the nicest place I've ever stayed at. Not that I've stayed in very many places." She came up beside him, and her cinnamon sugar scent teased him.

He wanted to taste her. Eat her up.

"Is this your first time seeing the ocean, too?"

"Yes," she whispered like she was embarrassed about it. "And I'm sorry I didn't tell you that before our lesson the other day."

"No apology necessary. I'm pretty impressed you did what you did."

"Really?" Delight wiped out her shame, coaxing big-ass smiles out of them both.

"You're a lot tougher than you look." He turned his head toward the ocean, afraid that if he looked only at her, he'd do something stupid. Bikini-clad women dotted the beach, but not one sparked his interest like the woman next to him. Especially now that pink colored her cheeks. He wanted to take her full bottom lip between his teeth, kiss her, slip his tongue inside her mouth, and once he'd had his fill, lick his way down her body until—

"What about you?" She curled up on one of the cushioned patio chairs.

"What about me?" He took the other seat, stretching his legs out and situating himself for an easy view of the beach through the iron slats of the patio railing.

"How would people describe you?"

Her question drew his undivided attention. "Depends on who you ask." He smirked. "Women and men have very different opinions of me." The sun glittered off her auburn hair, casting a radiant halo. "All good, mind you."

She rolled her eyes. "Do you ever get tired of it?"

"It?"

"The fame. Being recognized everywhere you go. Having to always wear a certain image."

His heart beat a little faster. The image he shared with the world was far from the guy his family and close friends knew. He got the feeling from Sophie's warm, interested eyes that she really wanted to know what made him tick. In his world, women only wanted to know how to get in his board shorts, so it took him a minute to process her curiosity.

And damn if it didn't bother him that she apparently didn't want in his pants.
Book Info:
A temporary agreement neither could keep…
Brainy, organized Sophie Birch is no beach bunny. In fact, she's totally out of her element among the sun-bronzed crowd at a film festival in beautiful White Strand Cove. When a surf lesson introduces her to Zane Hollander, suddenly she's up close and personal with the world's sexiest surf star. But what can a great-looking, experienced athlete possibly see in a klutzy out-of-towner who's never set foot in the ocean?
Zane Hollander's playboy reputation has never been a problem…until recently. Now his management team wants him on his best behavior to entice a meaningful new sponsor. Sophie Birch is the perfect girl to help reform his image. She's genuine and respected—and their relationship is purely fictional. But the more Sophie blooms under the beachy sun, the more Zane knows he'll just break her heart. Because nothing's more important to Zane than following the tide.
Book Links:
Author Bio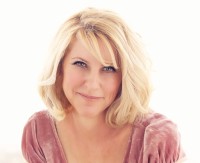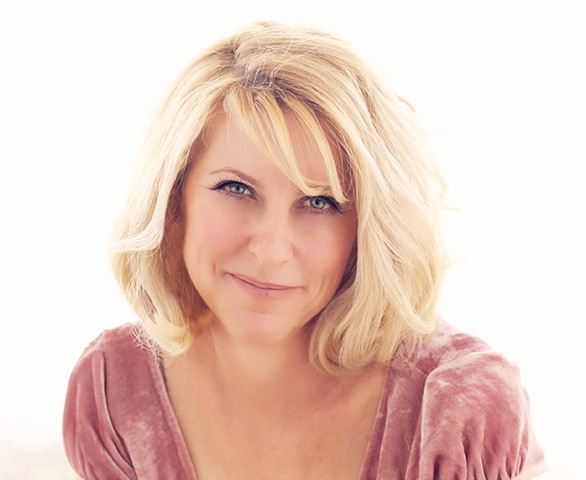 USA Today Bestselling Author Robin Bielman lives in Southern California with her high school sweetheart husband, two sons, and one crazy-cute dog who loves to chew on everyone's socks. When not attached to her laptop, she can almost always be found with her nose in a book. She also likes to run, hike, eat cupcakes, and dip her toes in the ocean. Writing is a dream come true, and she still pinches herself to be sure it's real.
She loves to connect with readers. Learn more and sign up for her newsletter on her website at http://robinbielman.com.
Website | Facebook | Twitter |