Today it is my pleasure to Welcome author
Elley Arden
to HJ!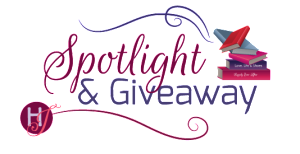 Hi Elley and welcome to HJ! We're so excited to chat with you about your new release, Keeping Score!
Please summarize the book for the readers here: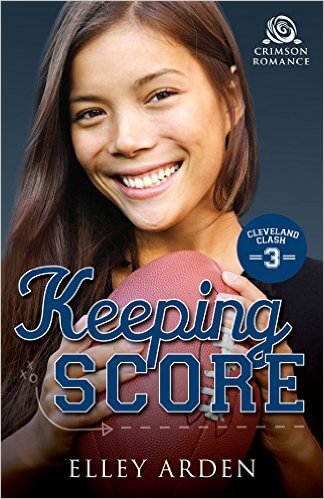 Jade Wren spends a lot of time pleasing other people, including her Korean mother and grandmother. Fortunately, she's free and in charge on the football field, and when a strange turn of events lands her behind the microphone on Cleveland's most outrageous sports radio show, she finds a sense of freedom on the air, too. There's just one problem: the show's host, Rome Rizzelli. Rome doesn't cover women's sports because he doesn't watch women's sports, and he doesn't take kindly to his producer demanding he share the spotlight, either. It's a battle of the sexes, where chemistry drives up the ratings—and the heat. But, in the end, can two strong personalities who have found security in keeping up appearances let down their guards long enough to fall in love?

Please share the opening lines of this book:
"Where the hell is Glenn?"
Rome Rizzelli stormed into the office of WKST's new station owner and gave her his best Liam Neeson–style "Did you kidnap my daughter?" look.
Please share a few Fun facts about this book…
I had direct access to one of Pittsburgh's most talented sports radio hosts, and I would often text him questions out of the blue. He graciously answered everything, even while he was covering Steelers training camp. I wrote many chapters while listening to his show in the background.
My aunt has a beauty salon attached to her house. The neighborhood ladies gather to talk and get pampered. Generations have been served there. Jade's mother's salon is based on my aunt's salon.
The fireworks mishap that Rome's sister describes actually happened to a friend of mine. He used to light off illegal—but amazing—fireworks every year, and one year, the PVC piping tipped over, sending the rocket under a car before it came out the other side and exploded into a bank of trees while I huddled around the side of the house in pure panic. Trust me. It's much safer to let the experts do it.
If your book was optioned for a movie, what scene would you use for the audition of the main characters and why?
I would use Jade and Rome's first on-air encounter, because the actors would need to convince me that they can portray the right balance between disliking someone but for whatever reason still being attracted to him or her. Here's my favorite part of that scene:
Jade turned in her chair to face him and leaned forward. "Oh, I'm pretty sure I do know exactly what you mean." Rome's eyes widened as she reached over and laid one red-lacquered nail against his chest. She lowered her voice, letting it go to just the slightest side of breathy. "I bet a guy like you likes your woman wearing some sort of sexy …" she leaned closer, holding Rome's gaze, "red …" closer still, licking her lips, "lace …" she was a breath away from him now, so close she could've nearly kissed him—again, "apron, slaving over a hot stove while you sit on the couch scratching your ass and bellowing for her to bring you another beer."

Take that! She sat back triumphantly crossing her arms over her chest and winked at her teammates who were going crazy down in front.

Rome looked dumbfounded as he took in the crowd who was laughing at him instead of with him now. His face flickered with anger for a second, but then a mischievous smile stretched across his face. "Nah." He took a page from her book and leaned in, carrying with him the sinfully familiar scent of denim, soap, and beer. One whiff, and she held her breath. "No apron, sweetheart. When I'm with a lady, I don't like any distractions."
What do you want people to take away from reading this book?
That preconceived notions are made to be shattered, and equality is living and breathing and jockeying for space all around us, no matter what our governments and religions say.
What are you currently working on? What other releases do you have planned for 2015?
I'm currently working on a brand-new baseball romance series, the Arlington Aces. Of course, the series will contain some of the unconventional elements readers have come to expect from me. The first book in the series, The Change Up, has an older heroine, and the series focuses on an unaffiliated minor league team rather than the glory of the majors. Since it's already November, there won't be another release from me until 2016. But I do have a few things up my sleeve, so sign up for my mailing list so you can stay informed. http://www.elleyarden.com/sign-up-for-elleys-newsletter-list/
Thanks for blogging at HJ!
Giveaway:

2 Digital copies of Keeping Score (Cleveland Clash) by Elley Arden
To enter Giveaway: Please complete the Rafflecopter form and Post a comment to this Q:

Can you believe women's sports aren't covered on most sports talk radio shows? I have it on good authority that this is the case even during an Olympic year. With female athletes like Ronda Rousey and Serena Williams making waves these days, I find the lack of coverage so hard to believe. Why do you think men (on the radio) refuse to talk about women's sports? And do you listen to sports talk radio? Why or why not?
Excerpt from Keeping Score:
Amelia had gone behind his back and hired Jade? Helllll no. Here he'd been thinking this evening was going well, what with all her flirting and lollipopping that bottle of beer. She'd seemed genuinely interested in him, but she was only interested in his job. Like he didn't already have enough trouble on that front.

"I haven't signed anything yet, so technically it's not official," she stammered. "I was assuming you knew."

"Do I look like I knew?"

"No."

They were done here. He scanned the crowd for the waitress, eager to get the bill. Maybe he should make Jade pay for her half, since she was going to end up costing him plenty. "Was this the plan all along?"
"The plan? No. There's no plan. Amelia's offer surprised me, too."

He wasn't buying it. The random meeting on the stairway at Ballers'. The seductive kiss. The confrontation at his table during the break, and then Amelia having the big idea of putting Jade on the air. If you asked him, it was all too convenient. Like an elaborate setup.

He caught the waitress's eye and motioned for the check.

"Amelia said after hearing us together on Saturday night, she wanted to do something to really shake up the airwaves and bring in more female listeners. She thinks a few segments a week targeting women could go a long way toward boosting ratings." Jade picked at the nachos while she spoke, pulling the jalapeños off each chip before she took a bite. It was a quirk he'd noticed earlier and had thought was cute. Not anymore. He refused to be sidetracked by silly food habits and tight pants when his job was under attack.

But then she held his gaze, and somehow her words seeped in. He had to admit—again—that they'd been good together on Saturday night. Did she annoy him? Yes. At first. Especially when the crowd had been on her side. But eventually, the mutual teasing had given way to something more, something fun. Spending a few segments a week repeating that actually wasn't a terrible way to do Amelia's bidding.

As long as this wasn't some covert operation to rid him of his job.

"Amelia said a few segments a week, right?" he asked. "She actually used the word segments?"

"Yes," Jade said. "She said segments."

Segments were no more than overglorified guest appearances. Fifteen to twenty minutes at the most. Like bringing in a weather or traffic girl.

"And it's temporary," she rushed. "Until I find a teaching position. I'm a teacher, not a radio show host. Or I was. I was laid off because of budget cuts." She shrugged, a frown marring her pretty face. "I just thought this would be a more interesting, enjoyable way to pay the bills than waiting tables. Something outside my comfort zone. I like to push myself. Prove points." She backed that up with a shaky smile. "Amelia knows I'm not staying."

He relaxed the slightest bit. His job was still on the line, but it no longer seemed like his replacement had been handpicked. He was sure enough of that, he didn't rush to pay the bill when the waitress brought the check. Instead, he refocused on Jade. "So you're a teacher, huh?"

She nodded. "Math with a master's degree in gifted education."

He whistled. Not only was she beautiful and athletic, she was book smart, too. Yeah, sharing a booth with her a few times a week wouldn't be a hardship. "You know what this means?"

She shook her head.

"You definitely owe me two drinks next time. Consider it payback for weaseling into my professional space."

Her shaky smile turned saucy. "But then wouldn't I be weaseling into your personal space?"

He grinned. "I sure as hell hope so.
Excerpt. © Reprinted by permission. All rights reserved.

Book Info:
Cleveland Clash center Jade Wren longs for something more than teaching elementary school and marrying a nice Korean guy. Maybe that's why she suddenly kisses a sexy stranger at a bar. Except the guy turns out to be sports radio shock jock Rome Rizzelli, and as far as her team is concerned, he's Public Enemy No. 1.
Rome isn't the kind of guy to argue when a beautiful woman kisses him, but now his producer has invited Jade to talk about women's pro football on his show. It's a battle of the sexes – a battle he needs to win to save his job and continue to support his disabled mother and younger sister. But the sexy center is no pushover, and Rome can't decide whether that's a turn-on or a reason to fight even harder.
When the gloves – among other things – come off, can two strong personalities who have found security in keeping up appearances let down their guards long enough to fall in love?
Buy:
http://www.amazon.com/Keeping-Score-Cleveland-Clash-Elley-ebook/dp/B01699PO10/
http://www.barnesandnoble.com/w/keeping-score-elley-arden/1122771966
https://itunes.apple.com/us/book/keeping-score/id1047349671


Meet the Author: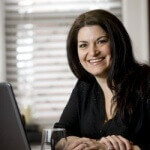 Elley Arden is a born and bred Pennsylvanian who has lived as far west as Utah and as far north as Wisconsin. She drinks wine like it's water (a slight exaggeration), prefers a night at the ballpark to a night on the town, and believes almond English toffee is the key to happiness. Elley writes books with charming characters, emotional stories, and sexy romance. For a complete list of Elley's books, visit www.elleyarden.com.
Connect: I'm on Facebook. Please stop by! https://www.facebook.com/Elley-Arden-Author-540667649278016/
I'm also on Twitter sporadically. (I'm longwinded, so the 140-character thing never sat right with me.) https://twitter.com/elleywrites
Email works, too. elley@elleyarden.com