Today it is my pleasure to Welcome romance author
Lara Lacombe
to HJ!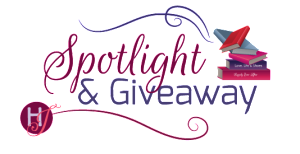 Hi Lara and welcome to HJ! We're so excited to chat with you about your new release, Killer Exposure

!


Hello, and thanks so much for having me on the site today! I'm excited to chat with everyone!

Please summarize the book for the readers here: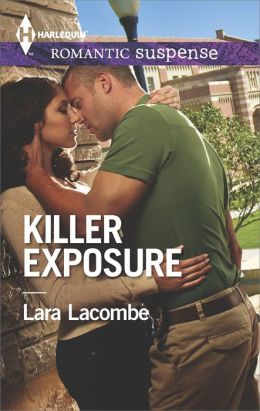 Killer Exposure features Hannah Baker, a quiet college chemistry professor who finds her life turned upside down when Detective Owen Randall enlists her help to track down a murderer who uses chemicals to kill. As the pair work to solve the case, Hannah's past comes back to haunt her and Owen must keep her safe when the killer sets his sights on Hannah.

Please share the opening lines of this book:
"Dr . Baker, is this going to be on the test?"

Hannah sighed quietly, her hand pausing in its journey across the chalkboard. One…two…three…

When she made it to five, she turned to face the class.
Please share a few Random facts about this book…
I usually like to set my books in cities where I've lived or spent a lot of time. My first three books were set in Washington, D.C., and this is the first book I've written that is set in Texas, my home state. I lived in Houston for a couple of years and knew as soon as this story popped into my head that it took place in the "Bayou City." When I lived in Houston, my apartment was very close to the Buffalo Bayou, and I always enjoyed watching how the water changed depending on our weather–it was fun to include that in the book!
Please tell us a little about the characters in your book. As you wrote your protagonist was there anything about them that surprised you?
Hannah was a very open character for me–I didn't have any trouble getting inside her head. Owen, on the other hand… It took me some time to get to know him, and when I did, I was surprised at how vulnerable he is. He hides it well–he has a pretty tough outer shell and he makes it a point to keep people at arm's length, but once he lets someone inside, he's very loyal and protective. It was fun to see him open up to his new partner, Nate (who gets his own book in November!) and to see how Owen responded to Hannah.
What, in your mind, distinguishes this book from other books out there in the same genre?
I think the things that set my books apart are the scientific and medical elements I include. I'm a scientist myself, and I'm constantly fascinated by the new discoveries being made and reported every day. I usually take a real scientific or medical topic and twist it a little to make it suspenseful and dangerous, and that's the backdrop for my stories. I want them to be just real enough to make someone go "Hmmm…"

The First kiss…
Oh man, this was a big moment for them. Hannah was badly scarred in a horrific lab accident several years ago, and she hasn't gotten physically close to anyone since then. Owen has been grieving the death of his former partner, and he's not sure he's emotionally ready to get close to someone again. But after Hannah is targeted, he can't help but let his emotions rule his actions.
Here's an excerpt:

Was he getting closer? She felt warmer, as if she had stepped out of the shade and into the sun. "You are one hell of a woman, Hannah Baker."

That made her eyes fly open, and she looked up, certain he'd be smirking down at her. But he wasn't. His expression was serious, his deep blue eyes filled with an intense emotion she couldn't name. Was it longing? Surely not. She was probably just imagining it, projecting her own desires onto him.

Her doubt must have shown on her face. He chuckled softly. "Don't believe me? What am I going to have to do to prove it to you?"

Before she could gather a response, he lowered his head and pressed his lips to hers.

Hannah stiffened, the contact arcing through her like a bolt of electricity. His kiss was soft and gentle, his lips gliding across hers in a sweet exploration that had her wanting more. But she didn't know how to respond. Shock froze her muscles and shorted out her brain, and it was all she could do to remember to breathe.

Owen drew back a little, and she immediately missed the feel of his mouth on hers. "I'd really like to keep kissing you," he murmured. "But only if you want this as much as I do."
Did any scene have you crying or laughing (or blushing) while writing it?
I had a lot of fun writing the dinner scene between Hannah and Owen where they're getting to know each other a little better. There really is a small Mexican restaurant near Rice Village that serves amazing corn enchiladas, and it was the perfect setting for their 'date.' Here's a little snippet, when Owen is asking Hannah why she became a chemist:
"Does anything look good?"

"Your ringing endorsement of the corn enchiladas was pretty convincing," she said, quickly reading the description. "I think I have to give them a try."

Owen glanced up at the waiter. "Make that two orders, please."

The waiter nodded, collected their menus and left. Owen leaned forward and grabbed a chip, breaking it into two pieces before dipping into the salsa.

"So tell me about yourself," he said, popping the chip into his mouth. "Where are you from? How'd you get into chemistry?"

Hannah reached for her water and took a sip. "I'm from Fort Worth, but I moved here for college and came back after graduate school. My parents still live in Fort Worth, and I try to visit them a few times a year."

He nodded. "And the chemistry?"

She smiled. "Is it really that strange of a career choice?"

Owen tilted his head, considering her question. "Not strange, no. But I've never met a chemist before. Makes me wonder how one goes about becoming one."

She reached for a chip, dipped into the salsa and took a cautious bite. It was fresh and tangy with just the right hint of spice, and she went back for another.

"I got a chemistry set at a rather formative age," she explained between bites. "Plus, I watched a lot of Sesame Street, and my favorite character was Beaker."

He was quiet a moment, then his face brightened. "The little guy with red hair who always got hurt?"

She nodded. "That's the one."

He laughed, a rich, pleasant sound. "I remember him. Poor little guy."

"He turned out okay in the end."

"I suppose." He reached for a chip of his own. "Well, with a childhood like that, I guess you had to be a chemist."

Hannah shrugged. "Pretty much. Now it's your turn. Why a cop?"

He chewed for a moment before responding. "My uncle," he said finally. "He was a cop, and I thought that was the coolest thing in the world. I was always so fascinated by his utility belt—all the tools and stuff attached. It was a powerful image that stuck with me."
If your book was optioned for a movie, what scene would you use for the audition of the main characters?
I think I'd have to go with the first kiss scene, because both Owen and Hannah are so vulnerable in that moment. It's got so much emotion–desire, yearning, hope. But also fear and uncertainty. It really gets to the heart of Owen and Hannah, and the obstacles they have to overcome.
Slowly, so slowly, his hands left her waist and circled round to her back. His touch was questioning, tentative, as if he was asking permission before crossing a border. Hannah sucked in a breath, a black swirl of uncertainty entering the kaleidoscope of sensations surrounding her. This was the moment of truth. What if he felt her scars and was repulsed? Could she handle that rejection, after everything else that had happened tonight?

He traced one fingertip down her side, trailing along the ridge that demarcated the healthy skin of her side from the scar tissue that covered her back. She went still, suddenly feeling like a rabbit caught out in the open.

Owen drew back slightly, just enough to free his mouth from hers. "You are so beautiful," he whispered. His lips were warm against her brows, her cheeks, her chin. "Just lovely," he murmured, working down the front of her neck.

His words unlocked emotions she couldn't name. Jake had never tried to make her feel special, never been so patient with her. He hadn't been a bad guy, but it wasn't in his nature to go slow, to make sure she was enjoying herself as much as he was. With Owen, it was different. He made her feel as if she was the only woman in the world. Like she was cherished.

Warmth rose in her chest, flowing out into her arms and legs with every beat of her heart. With it came a powerful urge to give back, to make Owen feel as appreciated as she did in this moment.

She lowered her hands until she found his, still hovering at her sides, waiting for permission to touch her. With careful deliberation, she placed her hands over his, guiding his palms until they pressed flat against her lower back. He froze, his mouth on her neck. Then the breath gusted out of him on a long sigh.

"Hannah," he said softly.
If you could have given your characters one piece of advice before the opening pages of the book, what would it be and why?
Don't be so hard on yourself! Both Owen and Hannah have a strong sense of responsibility and duty, and when things go wrong, their first instinct is to blame themselves. If I could, I would tell them to relax a little and accept that they can't control everything.

What are you currently working on? What other releases do you have planned for 2015?
My next book is called Killer Season, and it comes out in November. This is Nate's story, and it was fun to get to know him better as a character and a leading man. I'm also writing a book for the new Colton's of Texas series, coming in 2016 from Harlequin Romantic Suspense!

Thanks for blogging at HJ!
Giveaway:

I'm giving away 3 print copies of Killer Exposure (US only please).
To enter Giveaway: Please complete the Rafflecopter form and Post a comment to this Q:

Tell me what you enjoy most about reading romantic suspense. The hero and heroine on the run? Kidnappings? Serial killers? What about the hero's job? Cop, FBI agent, PI, military? What do you think makes a good romantic suspense?
Excerpt from Killer Exposure:
Here's a little bit from the beginning of the book, when Hannah and her friend Gabby (the medical examiner) are discussing the case:
The Harris County Institute of Forensic Science was a six-story redbrick cube on a tree-lined street near the Medical City area of Houston. Hannah parked in one of the visitor spaces and made her way to Gabby's office, where she found her friend typing madly and staring at her computer monitor wearing an expression of fierce concentration.

Hannah hovered in the doorway, waiting for a break to interrupt Gabby. It didn't take long. With a few muttered curses, Gabby punched at the keyboard, then leaned back, her brows drawn down in a frown. Seeing her chance, Hannah coughed quietly.

Gabby looked up, her scowl melting into a smile when she saw Hannah. "Hey! Come on in."

Hannah stepped into the small office and extended her arm, offering Gabby the extra cup of coffee she'd brought. "You sure I'm not interrupting?"

Her friend took the cup and gestured to a chair across from her desk. "Saving me, more like. I'm up to my eyeballs in reports." She took a sip, closed her eyes in appreciation. "Thanks for this."

"No problem. I figured you could use some caffeine."

"You know it. So how'd it go yesterday?"

Hannah sat in the lumpy chair and shifted to find a comfortable position. "It would have gone a lot better if I'd listened to your message first. I was totally thrown by the whole thing."

Gabby grimaced in sympathy. "Sorry about that. I should have texted you, too, but I didn't have time. Were they at least nice to you?"

"I suppose. One more than the other."

"Let me guess—Detective Gallagher was friendlier?"

"You got it."

Gabby nodded and set her cup on the desk. "I figured. Detective Randall can be a little…intense."

"That's one way of putting it." Goose bumps broke out on her arms as she recalled the feeling of his dark blue eyes on her. "What's his story?" She tried to make the question sound casual, but she and Gabby had been friends for a long time, and the other woman didn't miss a trick.

"Oh, so it's like that?" she teased. Hannah rolled her eyes and looked away, shaking her head.

"Seriously, Hannah. I'm glad you're showing some interest. How long has it been since you've gone on a date?"

"I don't know," she replied, exasperation bleeding into her voice. "About a year, maybe?"

"Probably more like a year and a half," Gabby retorted. "I know you haven't seen anyone since Jake the Snake left." She took a sip of her coffee and muttered, "Good riddance."

Hannah smiled despite the pang that stabbed through her chest at the thought of her ex-fiancé. "Since when are you so obsessed with my love life?"

"Since you're my friend and I care about you." Gabby gave her a level stare, then smiled. "I just want you to be happy. And while I don't know much about Detective Broody McGrumpyPants, he is handsome. You could definitely do worse."

"I didn't say I was going to be doing anything," Hannah protested weakly.

Gabby gave her a wicked smile. "Oh, but you should. Doing things can be so much fun."

"Gabby!" Hannah chastised. "Don't be so vulgar."

Her friend's laugh was full-throated and rich, and it filled the room in a warm wave of sound. "Oh, honey. We're not in a British period piece. Lighten up a bit." She picked up her coffee and winked at her. "You're too young to be so prim."

Hannah focused on her own coffee, hoping the steam would explain the sudden redness in her cheeks. Gabby had always been the more outgoing one, quick with a clever comeback or play on words. Sometimes Hannah envied her friend's ability to think on her feet. She was more deliberate, more cautious in her approach to conversations. Where Gabby was outgoing and friendly, Hannah was reserved and shy. More than once, she had marveled at their unlikely friendship, but at the end of the day, she knew their bond was unbreakable.
Excerpts. © Reprinted by permission. All rights reserved.

Book Info:
Toxic chemicals and instant chemistry in this tale of murder, medicine and combustible attraction!
One minute Hannah Baker is a quiet science professor. The next, a possible murder suspect. Six victims, one per week, all poisoned with the same exotic chemical Hannah once worked with. Now she's wanted by Houston detective Owen Randall—but is it to enlist her help, or arrest her? Owen knows the prim Hannah is hiding something, but he isn't sure she's a killer. Especially after some unfortunate incidents. Is she the next victim of the chemical killer? Torn between duty and his growing feelings, Owen only knows he has less than a week to save her…
Meet the Author: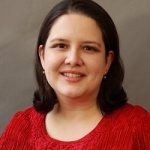 I earned my Ph.D. in microbiology and immunology and worked in several labs across the country before moving into the classroom. My day job as a college science professor gives me time to pursue my other love–writing fast-paced romantic suspense, with smart, nerdy heroines and dangerously attractive heroes. I love to hear from readers! Find me on the web, or contact me at laralacombewriter@gmail.com.
Website | Facebook | Twitter |