Today it is my pleasure to welcome debut romance author

Leisl Leighton

to HJ
Thank you for having me here on Harlequin Junkie to talk about my debut novel, Killing Me Softly.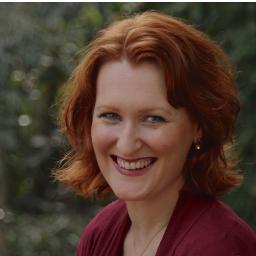 Killing Me Softly is a romantic suspense and is about reclusive music producer, Alexia Deningham and rock star, Daemon Flagherty. Alexia guards her privacy fiercely. When she agrees to work with superstar Daemon and his band, it is only on the condition that they stay with her at her isolated country estate.
Fresh from a messy divorce, Daemon is determined to focus on his music. He wants to work with the best and that means Lexi. He certainly isn't looking for romance, but he finds himself intrigued by Lexi's secretive behaviour.
Despite Lexi's reservations, their attraction grows.  But someone is watching Lexi. Someone who will stop at nothing to destroy the woman who has ruined his life. When his campaign of terror ratchets out of control, Lexi must fight for survival but who can she really trust?
You can buy Killing Me Softly at -: www.destinyromance.com  | Amazon | Kobo | Angus & Robertson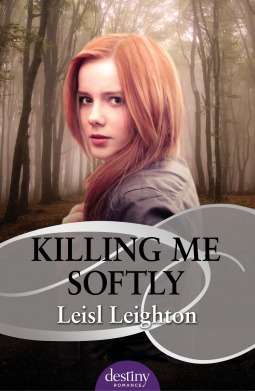 It's really exciting to talk to you about my favourite scenes from Killing Me Softly – although it was really hard to choose which ones to pick because there are so many that I love. J Lexi and Daemon's story was a pleasure to write from start to end. I don't want to give too much of the story way though, and if I give you my favourite scenes from later in the novel, it will give up some of the mystery of the novel, so I'm going to share with you my top 5 scenes from the first half of the novel.
1). I really like scenes where the hero and heroine meet for the first time. First impressions count for a lot, and in this scene, Daemon is taken aback – he has an idea in his head of what Lexi should be like, and the woman he meets sure isn't it.
'Lexi, this is Daemon. Daemon, meet the best producer there is, AJ Denholm.'

Lexi shot Billy a quelling look before stepping forward. She stretched out her hand, her face giving away nothing as she looked at him. 'You can call me Alexia. Or AJ.'

Obviously only family and friends were allowed to call her Lexi. He understood. But, somehow, he preferred Alexia for her anyway. It seemed a better fit for the reserved, yet sensual, woman in front of him.

Something inside him stirred, wanting nothing more than to break through that reserve. Smiling the smile the press called 'irresistibly charming', he met her gaze. 'I've wanted to meet you for quite some time.' He took her hand, noticing how soft her skin was as her long, firm fingers curled around his palm. She had the calluses of someone who played a string instrument. As their hands clenched, he felt something akin to the pleasure that had thrummed through him the first time he'd picked up his Fender Stratocaster and played a riff. His fingers tightened around hers.

She pulled her hand out of his grip, breaking the moment. Clearing her throat, she gestured, 'Please come inside. We're pretty informal here. I thought we'd eat and then get down to business. All going well, I'll show you around after. Is that all right?'

'Sounds fine to me,' Craig beamed.
Alexia looked at Daemon, her brow rising in a lovely arch. He felt himself harden slightly just at that look. 'Sounds fine to me too,' he managed to croak from a suddenly dry throat. Scrambling for control – he didn't like losing control of anything – he met her gaze with an equally piercing one of his own. Two could play at that game.
2). There's a scene between Lexi and Daemon just after the band have moved onto her studio/farm to record their new album. Neither of them have been able to sleep and have both headed to the studio. Daemon walks in in time to hear Lexi play a piece of music she's written. This scene highlights how important music is to them and how it will ultimately bring them together. It is also the reason the novel is called Killing Me Softly.
He looked up at her with those searching eyes. Crossing her arms, she stepped back, chin rising. But before she could think of something to say, he turned to the piano, his long fingers picking out a tune.

No, not a tune – the basic melody of what she'd just written!

He turned to the music in front of him and began to play in earnest. The music soared around her, filling up the small studio with the resounding tones of the piano.

She wanted him to stop. Listening to him play her music created an intimacy she wasn't ready for. She was reminded of that old song, 'Killing me Softly'. He played her deepest thoughts and feelings, everything laid bare. She should stop him. He already looked at her with a gaze that pierced too deep. And yet, she couldn't stop him. Under his fingers, her music sang to her in a way it never had before. The feelings of loss and loneliness were there, but they didn't overwhelm. Within the refrain, she also heard a resilience and strength she'd never acknowledged. The music said, 'keep going, show no fear'.

That was what she'd done. That was who she was. His interpretation brought out that strength.

The final notes tumbled to an end, vibrating with a deep resonance from within the polished mahogany piano case.

As she drew in a deep, shuddering breath, trying not to feel the music within her chest, around her heart, Daemon turned to her.

'That was beautiful. What do you call it?'
Lexi pulled the sheets off the stand, thrusting them into the music folder she kept on a shelf beside the piano. The sheets rustled as her hands fumbled with the folder. She bit her lip. 'Nothing. I might not even keep it.'
3). The first time Daemon kisses Lexi, it's a disaster. But he won't leave it alone. He knows she felt something and he pushes her to admit it. I like this scene because it shows the tug of war, not only between them, but in themselves.
His brow cocked, as if he found her bluster amusing. 'I was about to say I don't deny being attracted to you, but I don't have to like it.'

'So you're attracted to me despite yourself? How very Mr Darcy of you! I expect that line keeps all the ladies swooning.' He jerked, as if her sarcasm had hit him like a slap. But he recovered quickly.

'I don't know. I've never had to use it before.'

'Oh yeah? Well, you're a first for me too, buster.'

'So you are attracted to me?'

Her back became ramrod-straight. 'So what if I am slightly attracted to you? It's not as if I can't control myself. You've made it abundantly clear how you feel. I can assure you that for the rest of your time here we won't find ourselves in the same situation again. Is that what you want to hear?'

He frowned. 'Not exactly.'

'What do you want from me then?'

He stepped closer.

Her breath quickened but she stood her ground. He couldn't know how much his presence affected her. He tipped his head to the side, the light in his blue eyes making a fire burn low in her stomach. She swallowed. Hard.

'I don't know what it is about you that gets to me.' He reached out and touched her hair.

'Ignore whatever it is.' Her voice was barely recognisable.

'I can't.' He leaned closer, his lips an inch from hers, his breath moving the soft curls of her hair.
'You should try,' she breathed.
4). Lexi is still very wary of how Daemon makes her feel when he talks her into going with him to the local barn dance. When they arrive, the band are asked to play for the local youth, which he readily agrees to despite the fact their drummer isn't there. He volunteers Lexi to play with them, because he knows she is a brilliant musician. Lexi suffers from terrible stage fright though, but somehow, she manages to go through with it. It's the first time she's played in front of an audience since she was a teenager. I love this scene because it really is the start her accepting what Daemon can bring to her life and because it shows just how important music is to both of them.
Daemon quickly explained the change in their line-up as he slung the guitar strap over his head the dance band's guitarist had handed him. 'Craig is taking a turn on drums and you all know AJ from the manor. She's on keyboards.'

The crowd roared their acceptance and approval.

Dizziness swayed through Lexi's head and she gasped for breath as she looked out at the sea of shadowed faces, their features lost in the glare of lights in her eyes. She started to tremble as the old stage fright reared its ugly head. She wasn't going to be able to do this. She'd faint or puke or something awful. Already she felt the world spinning. She looked over at Daemon, ready to make an excuse, but he shot her a smile, the kind of intimate smile that made her see nobody but him. He was confident and unbelievably handsome. His blue eyes sparked with challenge. Performance energy burst off him in waves. Even Craig, who must have been used to it, seemed to feed off it. As it enveloped Lexi, the dizziness faded, her breathing evened out and she stopped shaking.

She smiled back at Daemon. He blew her a kiss then turned back to the audience.
Suspended over the keyboards, her fingers itched, ready and waiting to begin.
5). The night of the dance, a local girl is raped and murdered. Daemon instantly puts aside his needs to write and record his music to help Lexi and her friend and housekeeper, Bev, through the aftermath. The death reminds him that all they have is now and he realizes he can't give up on Lexi, even though she's written off any chance of their being a relationship between them because of her own fears of being hurt. I like this scene, because it is a moment of change for Lexi and her façade starts to crack.
Taking a deep breath he steadied himself. 'Come on. We need to get Bev over to the Harrisons.'

She touched his cheek. 'You're a good man. You should let people see that.'

He smiled, a wicked gleam in his eye. 'What? And ruin my reputation as an alcohol-guzzling, egotistical ladies' man?'

She chuckled. 'You're right. Why would you want to give that up?'

He laughed, gesturing to the door, and followed her out to the car. Thunder rumbled in the distance, the sky on the horizon promising another spectacular storm. He could smell the buzz of it in the air, enlivening the homely scents of the farm. They were scents that spoke to him, as did the rugged violence of the broken hills and the dark tangle of the wild woods surrounding the estate. 'I love this place. It's full of light and shadow. I wish I was a photographer and could capture what I see. I understand why you wouldn't want to leave it.'

She didn't answer him as they stopped at the car, instead looking up at him with a baffled expression on her face. 'Then you have to know that's one of the reasons we can't be together. I can't leave here. I don't want to. And you can't stay.'

Looking deeply into her eyes, he said, 'I know, but I learned long ago that the future doesn't matter when the present is all you've got. Give us a chance, even if it's just for now.'

He touched her arm, squeezing for a second, then turned and hopped into the car. She stood staring after him for a long moment, breath caught in her throat as his words trembled through her, shaking the already unsteady ground she stood on.
GIVEAWAY: 3 e-book copies of Killing Me Softly (Kindle)
To enter Giveaway: Please complete the Rafflecopter form and post a comment to this Q:

Music plays a really important part in Killing Me Softly and helps to bring Lexi and Daemon together. I'd like to know what songs are important to your readers and why?
a Rafflecopter giveaway

About the Author.
Leisl is a tall red head with an overly large imagination. As a child, she identified strongly with Anne of Green Gables. A voracious reader and a born performer, it came as no surprise to anyone when she did a double major in English Literature and Drama for her BA, then went on to a career as an actor, singer and dancer, as well as script writer, stage manager and musical director for cabaret and theatre restaurants (one of which she co-owned and ran for six years).
After starting a family Leisl stopped performing and instead, began writing the stories that had been plaguing her dreams. Leisl's stories have won and placed in many competitions in Australia and the US, including the STALI, Golden Opportunities, Heart of the West, Linda Howard Award of Excellence, Touch of Magic and many others.
Leisl lives in the leafy suburbs of Melbourne with her two beautiful boys, lovely hubby, overly spunky dog, Buffy, and likes to spend time with family and friends. She sometimes sings in a choir and works as a swim teacher in her day-to-day job.
Killing Me Softly is Leisl's first published book.
You can follow Leisl and find out more about her and her books on her website: www.leislleighton.com
Follow her on Twitter @LeislLeighton
Facebook | Goodreads  Amazon Author Page: