Today it is my pleasure to welcome New York Times bestselling author

Lucy Kevin

to HJ!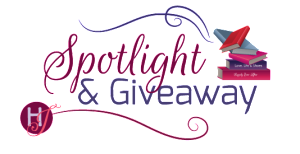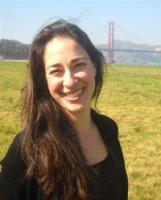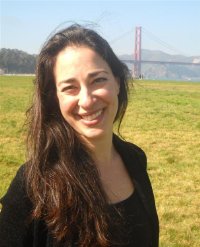 When New York Times and USA TODAY bestseller Lucy Kevin released her first novel as an ebook, it became an instant digital bestseller. Since then, she has sold more than half a million books and has appeared on bestseller lists around the world. The Washington Post has called her "One of the top writers in America." Lucy Kevin also writes emotional and sensual contemporary romance as Bella Andre. www.LucyKevin.com
Hi Lucy, welcome to HJ!
If you had to summarize KISS THE BRIDE for the readers here…
KISS THE BRIDE is an anthology with the final three books in the Rose Chalet Wedding series. The books are fun, sweet and romantic. If you love Debbie Macomber's stories and Nora's Bride Quartet, you will likely enjoy these stories, too.
Please tell us about the characters in these book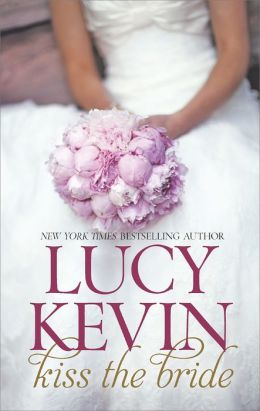 THE WEDDING DRESS is about Anne Farleigh, the wedding dress designer for the chalet, and Gareth Cavendish, who runs a private investigation agency. Just when she is about to create the most important dress of her career, Anne finds out shocking news about her father's past. She's spent her entire life believing that her parents shared the perfect love story. But did they? Or was it all just a lie? And when Gareth serves Anne with papers relating to her father's alleged affair two decades earlier-and the illegitimate daughter that resulted from it-Anne is simply the most beautiful, sweet, and open-hearted person he's ever met. How many rules will Gareth have to break to help her learn how to believe in love again?
In THE WEDDING KISS, Rose Martin, proprietor of the Rose Chalet, is trying to convince herself that the man she's marrying in a week is the right one for her. But with only seven days left until he loses her forever to another man, RJ Knight, the landscaper and handyman at the chalet, can't step aside any longer. He might not be a wealthy member of San Francisco high society like her fiancé, but RJ is desperately in love with Rose…and he's pretty darn sure that she's in love with him, too. Now, with help from the rest of the Rose Chalet staff, he just needs to prove it.
In SPARKS FLY, Angelina Morgan is a beautiful consultant who practices an ancient art form called Feng Shui. Will Scott is an all-business CEO who doesn't believe anything he can't see and touch. With the help of a meddling ex-wife, a well-meaning best friend, and a matchmaking mother, Angelina and Will are about to find out what happens when opposites attract.
As you wrote your protagonists was there anything about them that surprised you?
I knew Anne Farleigh in THE WEDDING DRESS and Rose Martin in THE WEDDING KISS had been friends since grade school, but until I wrote several scenes between the two of them where they talk about life and love, I didn't realize just how close they really were. Such great friends–I love writing scenes with the girls.
What scene did you most enjoy writing? Why?  
I loved writing the scene in THE WEDDING DRESS when Gareth realizes sweet, innocent looking Anne has slipped the papers he was supposed to have served her back into his pocket…with a hug of all things!
~ EXCERPT FROM THE WEDDING DRESS by Lucy Kevin, copyright 2014, Oak Press, LLC ~
Anne looked as stunned as some of the victims he'd seen in his years on the force, as if she couldn't believe that the world could actually throw something so awful her way.

It was understandable, of course, given that he'd just shown up at her door to tell her she had a sister she'd never heard of. He wanted to reach out and tell her that everything would be fine, but they were on opposite sides of the case, and his job was to help Jasmine Turner get what she was due.

Still, he found himself saying in a gentler voice than he usually used with the people he served, "Sometimes we don't know the people closest to us as well as we think we do." After all, hadn't his closest friend, Brian, betrayed both him and the law?

"That must be a hard way to look at the world," she murmured.

Gareth shrugged. "It's just the way the world is. Things aren't perfect. People aren't perfect. The best you can hope for is that if you stick to the rules, you'll at least end up doing what's right." He tried-and failed-to stop himself from saying, "Get yourself a good lawyer, Ms. Farleigh. If you're planning to fight this, you're going to need one."

"Fight it?"

"The alternative is that you agree to Jasmine's request and give her the share of your father's estate that we believe she is entitled to. But whatever you eventually decide, you need to attend the mediation. All of the details are in the papers I gave you." Gareth put it simply and calmly, but Anne still looked shocked.

"But that's just-" She stood, picking up the teapot to bring it into the kitchen. "I'm sorry, I have work to prepare for tomorrow."
Gareth understood this was her way of closing down the discussion. He should go, should never have been drinking tea with her in the first place.

Instead, he said, "I take it you design dresses?" He gestured to her sketches and sewing machine.

He welcomed the shift in Anne's face from wary to passionate as she nodded. "I create wedding dresses for brides at the Rose Chalet."

He'd heard of the wedding venue through friends on the force who had planned weddings over the years, and knew it was top-notch.

"From what I can see, it looks like you're very good at it."

"I love what I do." She beamed at him, and it felt like his heart actually stopped beating as she said, "I've always tried to capture the love that the bride and groom feel for one another. It helps that I saw how deeply in love my parents were."

He'd been hoping to segue back onto the topic of the legal proceedings more gently than that, but Anne clearly wasn't going to give him that chance.

"That's why you don't want to accept that these proceedings are real, isn't it?"

"Do you have any idea what it's like to have someone come into your home and accuse your father of-" Her flash of anger left as soon as it had come. "I'm sorry. I imagine you're really a very nice man. In fact, I'm sure you are. It's just… Excuse me a moment."

She left the room and came back in with something wrapped up in wax paper.

"There's always too much wedding cake, and it's too good to throw away. I thought you might like some. I've wrapped it up so it won't get wet on the way out to your car."

Gareth had been thrown out of plenty of places over the years, had even left a biker bar headfirst when one of his clients didn't like being shown proof that his wife was cheating on him. But he'd never had someone throw him out quite like this before.

He took the cake and was heading for the door when he was strangely compelled to put out his hand and say, "Despite the circumstances, it was good meeting you, Anne."

"You too."

Her hug took him by surprise, so that for a moment or two he could only stand there. He hadn't run into many people who hugged rather than shaking hands. And as her delicate curves pressed against him, it was all he could do to hang on to his professionalism, standing perfectly still until she pulled back.

"Good-bye, Gareth," she said, softly but firmly.

He walked out to his car and climbed in, trying to make sense of everything that had just happened. He didn't think he'd met anyone with quite such a positive outlook on life before-almost determinedly so-but could anyone really believe there wasn't even the slightest chance that their parents had cheated?

Gareth returned to his apartment, a luxurious space with views out over the bay. His modern furniture had been picked out for him by an interior designer, because the thought of picking it out by himself hadn't seemed at all appealing. While he was on the force, he'd had a steady paycheck that could easily cover his monthly payments. Now, however, his income was dependent on the quality and frequency of the cases he was able to take on.

He'd thought the Farleigh case would give him and his assistant Margaret some breathing room. But it hadn't turned out to be nearly as straightforward as he'd hoped.

Not now that he'd met Anne Farleigh.

Gareth was taking off his jacket when he realized there was something in one of the outside pockets. He unfolded the envelope full of legal papers from his pocket with as much wonder as if it had been a rabbit pulled from a hat.

How had she-

The hug.

Despite himself, Gareth smiled.
Who would you cast in the role of your characters if your book were optioned for a movie?
Anne Farleigh – Natalie Portman
Gareth Cavendish – Eric Bana
Rose Martin – Julia Roberts
RJ Knight – Bradley Cooper
Angelina Morgan – Mila Kunis
will Scott – Daniel Craig
If you could have given your characters one piece of advice before the opening pages of the book, what would it be and why?
All of the heroines in my books help other people fall in love, so I'd let them know, "It's your turn now. ENJOY!"
Thanks for blogging at HJ!
GIVEAWAY: 

$20 gift card to the online book retailer of the winner's choice.
To enter Giveaway: Please complete the Rafflecopter form and post a comment to this Q: 

What are your all time favorite Wedding themed romances?
About the book:
New York Times phenomenon Lucy Kevin returns to Rose Chalet, the most romantic wedding venue in San Francisco, bringing three more of her beloved wedding stories together in one volume!
The Wedding Dress
Dress designer Anne Farleigh creates pure magic with her ideas and her fabrics. She needs some of that magic to rub off when she meets charming P.I. Gareth Cavendish, who delivers some unexpected news.
The Wedding Kiss
Rose Martin is the owner of Rose Chalet. She's so busy planning weddings for everyone else that she doesn't realize her own special someone has been by her side all this time!
Sparks Fly
Businessman Will Scott only agrees to a feng-shui design consultation to be polite. He thinks the whole thing is hocus-pocus—until he gets to know interior designer Angelina Morgan and his no-nonsense demeanor falls under the magic power of love.