Today it is my pleasure to Welcome author
Stefanie London
to HJ!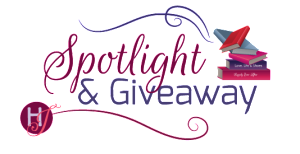 Hi Stefanie and welcome to HJ! We're so excited to chat with you about your new release, Kissing Lessons!

Hi, thanks for having me!

Please summarize the book a la Twitter style for the readers here: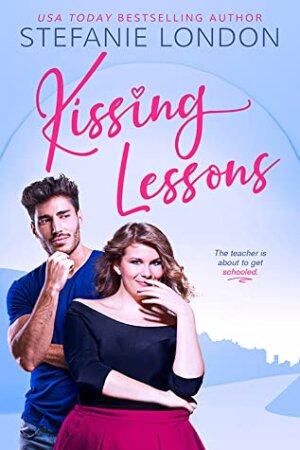 Ronan's first day as the new professor in town is not going according to plan. First a cute and curvy barista who accuses him of theft…and then she insults his elbow patches.

Please share the opening lines of this book:
Fact: you are twice as likely to be killed by a vending machine than a shark.

The first day of school for her younger siblings was always chaos. There were costume changes to be assessed, bags to be packed, and nerves to be calmed in an extra level of insanity that Audrey was thankful only happened once a year. Out of the corner of her eye, she saw her youngest
sister, Deanna, skid across the tiles in her socks, blond ponytail flying as she made a grab for her backpack. It had a hole in the bottom that Audrey had been meaning to sew up for weeks now.
Please share a few Fun facts about this book…
Kissing Creek is book one in a brand new small town series!
Several chapters begin with a fact, such as "Llamas don't bite, but they can spit up to fifteen feet."
Speaking of llamas…there's one in this book, and she's mean.
The town of Kissing Creek LOVES a good pun
This might just be one of the most emotional books I've ever written
What first attracts your Hero to the Heroine and vice versa?
Well, let's just say that Audrey and Ronan's meet cute doesn't exactly go according to plan. There's plenty of physical chemistry, but Audrey accidentally accuses Ronan of being a scam artist, so things get a little awkward.

Using just 5 words, how would you describe Hero and Heroine's love affair?
Romantic, delicious, sexy and sweet.

The First Kiss…
Her breath hitched. Energy crackled in the car, zipping between them like lightning bugs. The way he was looking at her had her under a spell, so intimate. So full of longing. "I think you're pretty wonderful."
Her words, thought quietly spoken, were like taking a hammer to glass. It shattered the restraint, shattered the reasoning holding them back. Ronan leaned forward, sliding his hand along her jaw and around to cup the back of her head. He was closer now. Their noses brushed and his lips parted, hers following in automatic, instinctual want. In animal need.
They hovered there for a moment, ready to drown in anticipation, and Audrey let her eyes flutter shut, blotting out the light. She wanted only to feel.
Ronan's warm breath skated across her skin, and then the soft, yet firm pressure of his lips melted her. Her hands reached out blindly, catching the soft cotton of his shirt and curling so she could tug him closer. His tongue darted across the seam of her mouth, encouraging her to open to it. And she did. He tightened his fingers in her hair and tipped her back, sliding closer so he could kiss her more deeply.
Without revealing too much, what is your favorite scene in the book?
"It's the llama," she whispered, her green eyes wide.
She said it with the same level of awe-struck, yet fear-filled reverence as if she'd announced that Satan himself had walked into the bookstore.
"A llama?" He raised a brow.
"The llama." She sucked in a breath. "We only have one, our college baseball team's mascot. She's mean."
"Aren't llamas supposed to be all fuzzy and cute?"
Audrey made a scoffing noise. "No. You're thinking about alpacas, which are sweet-natured little bundles of fleece and eyelashes. They wouldn't hurt a fly. I love alpacas. But llamas…they'll cut you."
The scene where Lily the llama makes her entrance was one of the most fun scenes I've ever written. She's got a big personality, a penchant for day-old bran muffins and she gets herself into all kinds of sticky situations.

If your book was optioned for a movie, what scene would be absolutely crucial to include?
The meet cute definitely comes to mind. It's a really fun scene that shows both characters' personalities really well, and it introduces the town which is critical for the first book in a series.
"You really thought you could get one past me by trying to look the part?" She shook her head. "The elbow patches were a good attempt, but don't you think they're a little cliché?"
Now she was insulting his fashion choices? He blinked. "What's wrong with elbow patches?"
"It's like you Googled 'what do professors wear?' and then bought the first thing you saw." She bit down on her lip as if stifling a laugh.
Everyone was looking at him now, but Ronan had always been impervious to embarrassment. Maybe it was years of growing up with his Irish grandmother who was as blunt as a hammer.
Although he had Googled that exact question on his first day as a professor in his late twenties. He'd been more insecure back then, feeling the age gap between him and his colleagues and his lack of life experience like a weight around his neck. These days he'd learned to hold his own, academically and personally.
And he damn well liked his elbow patches.
Readers should read this book …
if they want to laugh, then cry, then swoon.
What are you currently working on? What other releases do you have planned?
I'm always juggling a bunch of things! I'm hard at work on book #2 in the Kissing Creek series (title tbd) which features a dinosaur-loving librarian and an injured Major League baseball pitcher.
I'm also working on two more first in series books (I know! But they won't come out all at once, I promise.) I've got another small town series, that's actually the sister town to Kissing Creek, called Forever Falls…and I have a romantic comedy series set in New York City that features a hermit hero and tons of animals.
Thanks for blogging at HJ!
Giveaway:

A Signed mystery Stefanie London backlist book
To enter Giveaway: Please complete the Rafflecopter form and Post a comment to this Q:

If you were going to open up a business in a small town, what would it be?
Excerpt from Kissing Lessons:
Audrey felt like they were a pair of thieves in the night, walking quickly and quietly, the only sound they made was of quickened breath and the whisper of shoes over wet grass. The campus was quiet, but it was still warm. Muggy. The aftermath of a summer rain and the chirrup of insects made it seem even more romantic somehow.
Even more real.
Was she really going to do this?
Ronan's hand gripped hers as they headed to his place. There was a building way back behind the newer portion of the college's campus. It was a small apartment complex, with only three stories and a single entrance at the front.
Ronan pulled the keys from his pocket and Audrey stayed close to him, her cheek tucked against his arm even though they had nothing to hide. But there was something about coming here with Ronan that felt…fraught. Why on earth would a man like him—a smart man with a future tinged with gold—want a going-nowhere small-town lifer like her?
Ronan might not know exactly what his future held, but it was full of possibility. Audrey, on the other hand, knew exactly what the next five years held for her. Beyond that, well…it wasn't like she'd be able to move to a big city, no matter how the lights had shined in her fantasy. Putting her lack of savings and education aside, she didn't even have marketable skills. No gold stars on her resume beyond making a wicked coffee.
But it hadn't stopped her imagining it…and him.
Ronan pushed the door open and tugged her inside, sweeping his blue eyes down to hers for the briefest second. That one glance blanked any and all worries from her mind. Tonight wasn't about the future, it was about now.
The present. The glorious, decadent, rebellious present.
"You still with me?" he whispered in a husky tone as he closed the door softly behind her. His apartment was on the second floor, and they made their way up with careful footsteps.
"Of course."
"You're very quiet," he said, taking a step closer.
"So are you." She lowered her gaze. "I don't want to say something that might risk where this is going."
"Where do you want it to go, Audrey?"
How long had it been since she was with a man? One year…more? No, it had to have been two. At least. She'd forgotten how this was supposed to work. Her eyes flicked around the darkened apartment. Neither of them had turned the lights on, and the only glow came from a lamp outside, shining in through an open window and reflecting on the raindrops still smattered on the glass.
It was like being in their own private bubble. For once, she could voice her desires without fear of repercussion.
"I hope it's going to the bedroom." She offered up a tentative smile, which bloomed into something more when she saw that Ronan was coming closer still, seemingly undeterred by her awkwardness. "Or maybe the couch…or a countertop somewhere. I'm open to suggestion."
"Really?" He was in front of her now, one hand coming up to brush a stand of hair from her cheek, curling it around her ear with such tenderness that it was a miracle she didn't melt on the spot. "I've always been a fan of up against a wall."
"Good suggestion." She nodded, her breath hitching when his lips came down to her neck and he slowly backed her up. "Although, not to be a stickler for details, but this is a door."
Ronan laughed and nipped at her neck. He braced one palm against the door and used his free hand to explore the hem of her camisole top. The brush of his knuckles as he toyed with the soft fabric sent a shower of energy through her. She felt like one of those sparklers they'd saved for Fourth of July, ready to light up the night.
"Sorry, I…" She gasped as his hand slid against her bare skin, finding its way under her top and up over the softness of her belly. "I never know what to say, especially with this stuff. I'm not…I'm not smooth."
"Smooth is overrated."
Excerpts. © Reprinted by permission. All rights reserved.


Book Info:
Welcome to Kissing Creek, where everything has a romance-themed pun for a name and love is lurking around every corner…
Audrey Miller doesn't believe in happily-ever-after, so she is definitely living in the wrong town. But she's never getting out of Kissing Creek, because playing pseudo-mom for her younger siblings doesn't leave time for much else. She'll do anything to make sure they don't end up stuck like she is, working as a barista in a college town, serving Pink Passion mochas with Chocolate Smooch donuts.
Then Ronan Walsh, a new young professor and walking cliché, right down to the elbow patches on his blazer, steps in for a coffee and into her life. She knows his type—intelligent and charming, yet sweet as a cinnamon roll, the sort of man she's inevitably attracted to but is always out of her league. So why does someone like him have any interest in a worker bee with no future?
Her bland-as-oatmeal existence has nothing to offer, but Ronan's temporary teaching position is only a stepping stone on his way to somewhere else. He isn't here to put down roots, Audrey's roots are firmly planted—neither of them is looking for love. And maybe that's just perfect.
But in a small town called Kissing Creek, sometimes love can be impossible to avoid…
Book Links: Amazon |  iTunes | Goodreads |


Meet the Author:
Stefanie London is a multi award-winning, USA Today bestselling author of contemporary romances and romantic comedies.
Stefanie's books have been called "genuinely entertaining and memorable" by Booklist, and "Elegant, descriptive and delectable" by RT magazine. Her stories have won multiple industry awards, including the HOLT Medallion and OKRWA National Reader's Choice Award, and she has been nominated for the Romance Writers of America RITA award.
Originally from Australia, Stefanie now lives in Toronto with her very own hero and is currently in the process of doing her best to travel the world. She frequently indulges in her passions for good coffee, lipstick, romance novels and anything zombie-related.
Website | Facebook |  Instagram |