Today it is my pleasure to Welcome author
Linda Broday
to HJ!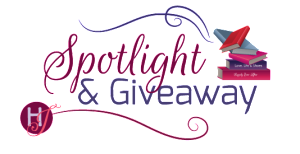 Hi Linda and welcome to HJ! We're so excited to chat with you about your new release, Knight on the Texas Plains!
What is your favorite scene from Knight on the Texas Plains and why?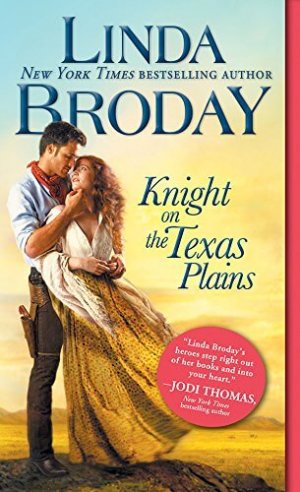 There so many favorite scenes from this book that it's almost impossible to pick one. My choice occurs months following Duel McClain's and Jessie Foltry's marriage. He marries her in order to hide her from the lawmen scouring the country, searching for her. There's a large reward out for her capture for killing her husband.

But although they've been married all these weeks, Duel sleeps in the barn and Jessie in the house. She's been through years of abuse and wears a brand on her shoulder, put there by the husband she killed. Duel gives her as much time as she needs in order to heal but their attraction makes it increasingly difficult. In this scene, Jessie thinks she's finally ready to share a bed with him.

I like this one because it shows her immense strength and desire to overcome her past. Although she's frightened to death to take this step, she yearns to be a real wife to Duel. She sees the honorable man he is and knows he'll never hurt her, but it's herself she's unsure of.
The dark memories of her former life that fill her head often rise up and send her into a panic. Despite that, she's willing to take a chance.

Here's the scene:
Duel lifted his hat from the nail and twisted it around and around. "Suppose I'd better head for the barn."

For the space of several heartbeats he stared at her. It was as if he wanted to say something, but the words wouldn't come. Jessie wished for courage to speak her thoughts—to tell him how she felt—that she'd changed her mind about their sleeping arrangement.

"Duel, I didn't thank you properly for the bonnet." She strode across the room. "I've never seen a lovelier hat."

Those weren't the words she wanted to say. That his kiss stole her breath and melted her inside—that his courting art touched her in places no one ever had—that she loved being his wife. Those were things she couldn't tell him.

"I'm proud you like it, Jess."

He held her spellbound in his gaze. Time stood still while the smell of all that was Duel circled her head. An honest smell of a good man who was willing to work his fingers to the bone for a woman in trouble.

Before she could back out, she stood on tiptoe to kiss his deeply lined cheek.

"I'm a very lucky woman." Her voice came out husky and soft.

"Shoot, we can do better than that." He swept her up and lowered his head.

A current surged through her when his full, sensual lips met hers. And when her mouth parted softly in surprise, his tongue dipped inside.

"Oh, my," she managed after he let her go. At that moment, she was more than pinkish-purple. Red-hot and sizzling fit her better. When she came to her senses, she realized she'd shamefully flung her arms around his neck. Hastily, she dropped them.

"I'm not apologizing for that, Jess." An obstinate glint lodged in his stare.

"Not asking you to." She felt equally determined.

"You're a beautiful woman and…" He left the rest unsaid as he reached for the knob.

"Please." She touched his arm. "Don't go to the barn."
Excerpt. © Reprinted by permission. All rights reserved.

This is Book #1 of my Texas Heroes series. Book #2 will release in Feb. 2018 with Book #3 in May. I hope you enjoy KNIGHT ON THE TEXAS PLAINS.


Thanks for blogging at HJ!
Giveaway:

Print copy of Knight on the Texas Plains (Texas Heroes ) by Linda Broday
To enter Giveaway: Please complete the Rafflecopter form and Post a comment to this Q:

It's often been said that with great risk comes reward. What would you be willing to risk for the man you love or the life you yearn for? Would you set aside your fears and reach for it?
Book Info:
He'll do whatever it takes
To keep them safe
Duel McClain has lost everything he's ever loved: his wife, his son, his sense of self. But when a strange twist of fate—and a poker game he'll never forget—leaves an innocent little girl in his care, Duel vows to defend his new family to his very last breath. If only he knew a single thing about taking care of babies…
Just as Duel swears his life can't get any more complicated, a beautiful woman stumbles into the light of his campfire, desperate for help. Jessie Foltry is hungry, tired, and running for her life. She agrees to help Duel care for the child in exchange for his protection, even as she fights to guard her broken heart. But Duel will do whatever it takes to make Jessie see that the Texas plains have more than one kind of knight, and perhaps their salvation is closer than either of them could have dreamed…
Buy: Amazon | Barnes and Noble | iBooks | IndieBound | Kobo


Meet the Author: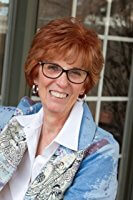 Linda Broday resides in the panhandle of Texas on the Llano Estacado. At a young age, she discovered a love for storytelling, history, and anything pertaining to the Old West. Cowboys fascinate her. There's something about Stetsons, boots, and tall rugged cowboys that get her fired up! A New York Times and USA Today bestselling author, Linda has won many awards, including the prestigious National Readers' Choice Award and the Texas Gold Award. She blogs regularly at www.PetticoatsandPistols.com. Visit her at www.LindaBroday.com.
Website | Facebook | Twitter |  GoodReads |