Today it is my pleasure to Welcome author
Lucy Monroe
to HJ!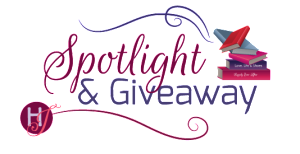 Hi Lucy and welcome to HJ! We're so excited to chat with you about your new release, Kostas's Convenient Bride!

Hi! It's really, really great to be here again. 🙂

Please summarize the book a la Twitter style for the readers here: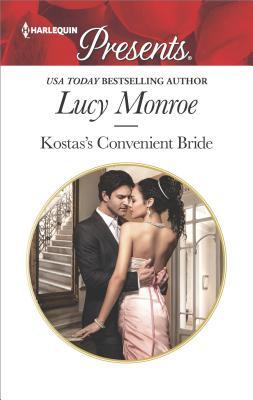 Best friends to red hot lovers with a hint of betrayal and emotional mayhem.

Please share the opening lines of this book:
Kayla Jones hop-rushed down the hall toward Andreas' office, buckling her denim wedge sandal as she went. She'd stripped out of her clean-room bunny suit in less than a minute, but redressing took longer.
Late for a high priority meeting with the Type-A, ultra-alpha president of KJ Software was nothing Kayla wanted to be.
Even if he was her business partner.
Please share a few Fun facts about this book…
Before writing the book, Lucy Monroe:
Had a dream that became the opening scene.
Did an in depth research trip to New York City, where she reveled in all the touristy things Kayla and Andreas experience in the book.
Decided the best place for their software company to have its homebase is her own home stomping ground, the weird and wonderful city of Portland, OR.
Watched a lot of Shark Tank and asked herself, "What if?" many times as a story unfolded in her head.
Did so much research, she drove her hubby nuts with questions, and only about 5% of that info made it into the book.
What first attracts your Hero to the Heroine and vice versa?
Andreas is first attracted by Kayla's:
Vibrancy
Intelligence
Passion for Life
Beauty
Unexpected Insecurity
Kayla is first attracted by Andreas':
Confidence
Intelligence
Certainty in his plans for the future.
Sexy body
Unexpected vulnerability
Using just 5 words, how would you describe Hero and Heroine's love affair?
Up, down and all around.

The First Kiss…
Incendiary, earth shaking, eye opening, life changing.

Without revealing too much, what is your favorite scene in the book?
This scene is that moment when you can't help but see what both Andreas and Kayla don't…their love for each other, their inability to do anything BUT put the other one first:
Damn it, he needed to remember that the passion they'd shared had been too consuming for good decisions.
She slammed her beloved smart phone down in front of him. "Fix it."
The phone beeped, indicating a text.
"Fix what?" They'd long ago established she was the more technically savvy of the two of them.
"That!"
The phone beeped again.
"What?"
She shoved it in his face.
His eyes focused on the screen. The text was from Genevieve. Demanding Kayla get Andreas on the next plane back to Portland.
"You gave your bride-pimp my phone number."
"Yes." It had seemed like good idea at the time.
"Call her right now and tell her to stop using it."
"Just ignore her texts."
"That's what you've been doing." Damn, Kayla's voice could register pissed-off-woman when she wanted to, with a heavy dose of disapproval. "And her phone calls, I bet."
"She's not on this morning's agenda." And Genevieve needed to learn that Andreas dealt with things in his time, not someone else's.
Kayla's glare went nuclear. "Well, putting up with her harassment isn't on my agenda at all. Call her off, Andreas. Right now."
"You're in a bad mood this morning."
"I was woken out of a sound sleep by incessant calls and texts from someone I shouldn't have to speak to at all."
"I told you she wanted to talk to you."
"Andreas, I'm not kidding."
"You never sleep this late." Kayla was an early riser, like him.
"I wanted to sleep in. That's my prerogative. I'm on vacation." She looked at him like he was the one who was acting entirely out of character and suddenly not making sense.
Andreas didn't know what Kayla saw in his face, but whatever it was, she got that supremely annoyed, impatient, I've-had-it look. He'd seen it very rarely, but when she got it, he knew things were about to go pear shaped. He despised that look.
The one person in the world that he actually minded being at odds with was Kayla Jones. "Listen, Kayla—"
She put up her hand, cutting him off. She didn't say anything, just made a production of turning off her phone and dropping it on the table in front of him. Then she went back into her bedroom and slammed the door.
If your book was optioned for a movie, what scene would be absolutely crucial to include?
This is the moment Andreas realizes his plans for the future have changed and it's pivotal to what comes later. It takes a while for Kayla to catch up and realize just how different his perspective is now.
He kissed her temple and pointed at something on the shoreline. "Amazing, isn't it?"
"Where is all this affection coming from?" Kayla started to wonder if she was in one of those dreams. The ones where you thought you were awake, but really you were still sleeping.
She'd never had one, but she'd heard of them.
"I like touching you. I had forgotten how much."
"Did you take seasickness pills, or something this morning?"
His laughter was rich and warm and all hers. A sound he shared with so few people she couldn't help reveling in, even if this was a super elaborate, really vivid, overly detailed dream.
"Or something."
She turned her head so their gazes met, knowing it was risky, but unable to have this conversation without eye contact. "What does that mean?"
"I've had a revelation." His grin was all straight, white teeth and positively blinding.
"What kind of revelation?" she asked suspiciously.
Readers should read this book …
It will make them feel good.
They are going to LIKE Andreas and Kayla.
The romance is real.
Falling in love isn't easy and neither is the HEA in this book.
It's steamy and emotional.
What are you currently working on? What other releases do you have planned?
I'm currently working on a Christmas book for Harlequin Presents for next year about a man who has two parents from India, but is raised VERY American and a woman who was born in America, but raised to take the role of Indian princess, nominal though it might be. I am also working on my next Children of the Moon book (Viking's Moon) and am super excited about my October release from Harlequin Presents…it's connected to Kostas's Convenient Bride and that's all I'll say at present.
Thanks for blogging at HJ!
Giveaway:

Pamper Me package with spa type stuff and a signed copy of Kostas's Convenient Bride.
To enter Giveaway: Please complete the Rafflecopter form and Post a comment to this Q:

Have you ever had a crush on a friend…did it go anywhere?
Excerpt from Kostas's Convenient Bride:
CHAPTER THREE
Pushing her sunglasses up on her head, Kayla laid her driver's license down in front of the desk clerk at the hotel on Times Square she'd made reservations at before she'd left Portland. "I know it's not three p.m. yet, but I was hoping a room could be found for me."
She'd booked a single with no frills and didn't care what floor they put her on. Unlike Andreas, Kayla didn't care if she got Concierge level with turn-down service. She just wanted some time in her room to unwind away from other people. She fully intended to turn off her phone too. No interruptions between her and her thoughts.
And maybe even a nap. There was a first time for everything.
The desk clerk typed something, presumably Kayla's name, into the computer, then straightened her shoulders. "Oh, yes, Miss Jones. Your room is available immediately if you like."
"That's great." After her conversation with Andreas, she was feeling drained. The cross-continental flight hadn't helped either.
The young woman waved at the concierge and suddenly there was a bellhop there ready to take Kayla's bag.
"Oh, I can get that."
"Let me, Miss Jones, please," the smartly dressed man who looked more like an extra in a mob movie than a bellhop said.
Kayla shrugged. She wasn't sure what about her pale melon wrap skirt and grey tank under a dark melon hi-lo knit jacket that said wealthy lady who needs help to the bellhop. Her comfy travel sandals weren't even from the designer side of her closet, but Kayla wasn't going to argue about it.
She just hoped she had appropriate cash in her Michael Khors backpack for the tip.
When the bellhop used Kayla's key to access the upper floor of the hotel, she got an inkling that he wasn't taking her to the original room she'd booked herself. When they got off on the top floor, she was sure of it. The smell of roses when she entered a spacious sitting area of what was obviously a super luxurious, two-bedroom suite had Kayla cursing Andreas' name.
The bastard. He'd had Bradley change her reservations. Of course he had. The Greek tycoon was a control-freak of the highest magnitude. And he was on his way to New York. Of course he was. Obviously, he intended to stay in the beautifully decorated suite with Kayla.
Andreas wouldn't see any problem with that. He hadn't been carrying a torch for Kayla for six long, interminable years.
She shouldn't be surprised. She really shouldn't. This was just like something the overbearing Greek tycoon would do.
Only she was. What did he think he was doing?
He had a meetings. Much more important than hers. And a bride to find. And a matchmaker to make happy. And Kayla's darn business to stay the heck out of!
That last was the most important.
She was here to establish the rest of her life without Andreas Kostas in it. Didn't he realize that?
Maybe he did.
Cold chills washed down her body.
Maybe he wasn't as ready to let go of their friendship as she was.
Well, he was going to have to get over that little problem. He'd had a total of eight years, two of which included amazing sex, to figure out that they could be something more. What had the idiot done though? He'd gone and hired a matchmaker, that's what!
He'd decided to sell Kayla's home! Her one place she felt safe.
Well, she wasn't putting up with that. He could go off and get married and have all the business challenges he wanted. Kayla might even come to the wedding, but they were done. Done as business partners. Done as best friends.
Just done.
When the bellhop asked what room to place her bag in, Kayla waved at the one on the left. She didn't care. What did it matter? This room, no matter how swank, was no more sanctuary than her condo back in Portland. The only sanctuary she had was her office and lab back at KJ Software and she wasn't going to lose that.
Kayla grabbed her phone out of her bag and tossed it on the table.
To heck with staying here and waiting for Andreas to show up. She was going out.
She looked down at herself. Right. First stop, the Garment District. Shopping cured a lot of frustration. At least it did when you had money and ever since she started working for KJ Software, Kayla's bank account had never been empty like back in the days when she'd been alone in the world without the company.
She was in a small start-up designer's boutique, trying on a dress that hugged her curves in a way that would require another layer. Maybe a jacket? A long vest? But it was her signature color. The perfect shade of melon in a ruched silk that made Kayla's breasts look a cup size larger and her bottom look like it was padded.
She turned to get another angle from the three way mirror when a sound of masculine appreciation came from her left.
"Very nice."
She spun to face a blond who looked vaguely familiar. "Thank you, but I think it needs a long vest."
"To hide that gorgeous body? I don't think so." Blue eyes tracked her with heated approval that managed to feel like a compliment and not something smarmy.
Still, she rolled her eyes. "Are you trying to pick me up?"
He laughed, the sound genuine and amused. "I haven't noticed anyone giving you the attention you deserve."
"You're saying you noticed I'm alone."
"Yes."
"A woman can shop alone."
"Could you please tell my sister that? She insists not."
A young woman who also looked familiar in that way people do who could be celebrity doppelgangers said, "You like shopping."
"In women's clothing boutiques?" the flirtatious man demanded.
The younger woman laughed. "Okay, maybe not so much. Anyway, Chantal is coming, so you're off the hook. B.T.W., that dress looks killer. You've got to buy it."
Kayla looked back at the mirror. She did like the dress. She nodded. "I think I will."
Mr. Blue Eyes gave her another appreciative look. "Wear it tonight when we go out."
"You are trying to pick me up!" Kayla laughed, not at all offended.
He was too charming and good looking. Besides his sister was there. Said sister exclaimed, "Oh, you've got to go out with him, everyone wants to be seen with Jacob."
"Why? Is he somebody famous?" Kayla joked.
Jacob put a hand to his heart and staggered back, like he'd taken a shot. "I'm hurt. You don't recognize me?"
"You look familiar. Does that make you feel better?"
His sister burst into gales of laughter. "Oh, this is fabulous. The one woman in New York who doesn't know who you are." She whipped out her phone. "Just wait until my followers hear about this."
Kayla frowned. "I'm starting to feel like I'm really missing something here."
"I'm the lead in…" he named a new and rising in popularity Broadway production. "And the brat doing the Tweeting. She's my twin, but she's also a famous model. Just ask her."
The beautiful younger woman put her phone where Kayla could see the screen. "It's true. See? I have over a million Twitter followers."
"I'm a software designer. I don't get out much," Kayla muttered.
Both Jacob and his sister laughed, clearly more amused than offended.
"So, you'll let me show you my city?" Jacob asked persuasively.
His super model sister grinned and winked. "Oh, do say yes. It's been an age since he's been out with anyone who wasn't a total sycophant."
She didn't want to go back to the hotel where Andreas would be soon. "Maybe I will."
"Maybe we can start our evening early," Jacob jumped onto Kayla's tentative agreement.
"I hate to break it to you, but I'm not done shopping."
"I make a great shopping buddy." He smiled engagingly. "Just ask my sister."
"He really does," said the woman still very busy with her smartphone.
And that was how Kayla found herself spending the next several hours in the very pleasant company of a Broadway star. It was kind of amazing. Other than a couple of people asking for Jacob's autograph, people mostly left him alone. New Yorker's took his presence and even Kayla's with him in stride.
"Do you want to stop at your hotel and get ready to go out?" he asked solicitously later.
No, she really didn't, not and risk running into Andreas. Kayla's backpack had everything she needed besides the clothes and shoes she'd bought while out shopping.
"It might make more sense to get ready at your place so you could get ready at the same time," she offered.
"I like the way you think."
He put the arm not carrying packages for her around her shoulder. "Don't take that as some kind of invitation."
"I wouldn't dream of it." The laughter in Jacob's voice mocked her.
But Kayla smiled anyway.
Jacob lived in an older, secure building, not far from the theater district. Jacob came out of the bedroom dressed in designer jeans that showed off his manly assets in delicious ways and a white silk shirt.
He approached Kayla, who had changed into the new dress in his tiny bathroom and applied makeup before pulling her tight curls into a messy bun on top of her head. Masculine approval glowed in his blue eyes. "You look amazing, Kayla."
"Thank you."
Jacob put his hands on her shoulders, intent unmistakable in his eyes.
Pounding on his door startled them both. Jacob jumped back. "What the hell?"
"Open the damn door," Andreas bellowed from the other side.
Kayla gasped. "Andreas."
More pounding. "I know you are in there, Kayla. Tarkent, open this door!"
Jacob's last name was Tarkent?
"Do you know who that is?" Jacob asked.
"My boss."
"Your boss?" Jacob asked. "Not your boyfriend."
"No. Boss."
"He sounds like a pissed off lion."
The door shook with the force of Andreas' pounding. "Kayla!"
"Um, yeah."
"Do I open it, or call the police?"
"I wouldn't call the police." She'd never seen Andreas in this mood. She didn't know what he was capable of, but she did know theater productions needed backers and backers meant money and Andreas knew how to manipulate money.
"Are you afraid of him?"
"Afraid of him?" Sudden fury filled Kayla and she marched to the door. "The day I'm afraid of Andreas Kostas is the day I stop being Kayla Jones. I am not afraid of that man, or any other man, Jacob Tarkent."
She threw the locks and yanked the door open. Then stood there, her arms crossed, glaring at her boss, not moving one inch backward.
Andreas had to pull his hand back from another set of furious pounding. "There you are."
"Here I am. The question is, what the heck are you doing here, Andreas? I don't believe you were invited on this date."
"You can't go on a date with him. You don't know him!" Andreas looked as disheveled as Kayla had seen him in a very long time. His tie had been loosened to dangle away from his collar, the first button on his shirt undone. His hair looked like he'd been running his fingers through it, his face showing the signs that he'd missed his second shave of the day.
"I met his sister. I spent the day with him. I'm fine."
"You are not fine." Andreas managed to maneuver his way into the apartment. "You are coming back to the hotel with me and we are talking."
"I am going on a date with Jacob. Then if I want to I am spending the night with him. If I come back to the hotel, whenever that might be, you can explain to me how you found me here." She turned to face Andreas, bothered by the fact that he was now inside Jacob's apartment and that had not been Kayla's intention at all.
"He had to have set private investigators on you. They probably found you through my sister's Tweets," Jacob said.
"Did you?" Kayla demanded, fury riding her like it hadn't in years.
Andreas' cheeks burnished red in admission of guilt. "I am not leaving you here," he insisted stubbornly, without bothering to answer the accusation.
Jacob came up beside her, putting his arm around her shoulders possessively. "You are not invited on our date."
Andreas jaw twitched.
Kayla wanted to feel something at having an attractive man's arm around her, some spark of desire and sexual appreciation. She didn't. She didn't even feel truly comfortable. If she wasn't so annoyed with Andreas and wanting to make a point, Kayla would have stepped away from Jacob's holds for her own sense of peace.
"Kayla, you and I need to talk." Andreas had that tone and expression he used when he was trying very hard to be reasonable, but was a nanosecond away from losing his Greek temper.
"Not tonight," she denied.
"I cancelled everything."
"Funny. I did the same thing. Only I'm on vacation time. Do you know what that means, Andreas?"
"No," he gritted out.
Andreas Kostas was not a man who did not like having all the answers. Who was she kidding? He hated not having just one answer out of a hundred questions. The man defined over achieving perfectionist.
"Oh, I know the answer to this one," Jacob drawled, not realizing what dangerous waters he was swimming into. "It means Mr. Armani Suited Businessman, she's not obliged to spend her off hours with you. Talking or otherwise."
"Kayla is not merely my employee, she is my business partner."
Kayla snorted at that stretching of the reality of their situation.
"Am I lying?" Andreas demanded, his voice gone dangerously soft.
"Can I stop you from selling the company?" she demanded back.
Andreas face went stiff, the color draining from his naturally olive complexion. "It is not uncommon for one partner to have controlling interest."
"Ninety-five percent is more than simple controlling interest." Her five percent still gave her leverage though. With Sebastian Hawk, if not with Andreas.
"We built that company together."
"I used to believe that too. Until you decided on your own to sell it."
Jacob's arm fell from around her waist as he moved to stand between Kayla and Andreas. "As fascinating as all this business talk is, I get one night off per week and I plan to spend it showing Kayla the best side of my city."
"That is not going to happen." Andreas' tone had gone hard and icy.
Kayla could hear the warning in it if Jacob couldn't.
"That's not your decision to make," the Broadway actor said to prove his deafness.
Kayla almost groaned.
Andreas turned the full weight of his glacial green gaze on the other man for the first time since arriving at his apartment. "You would be smart to stay out of this."
"Are you threatening me?" Jacob asked, sounding unimpressed.
Andreas stepped forward so he towered over the other man. "My suit is bespoke, not Armani, and if you knew the difference, you might understand that I would make a very unpleasant enemy."
Kayla laid her hand on Jacob's arm before he could reply. "Don't. He's right. He's talking about major money, Jacob."
"I don't care about his money, Kayla."
She smiled up at the actor, really liking the man, wishing again she felt even an inkling of sexual attraction to go with the liking, something that would make fighting Andreas worth it. But she wasn't putting Jacob's career at risk for principle alone.
"No, I know. You're a special guy. Good to your sister. Fun."
Andreas made a displeased sound.
Kayla ignored him. "I would have enjoyed tonight more than I think either of us could imagine."
"I'm an actor, I have a great imagination." Jacob's drawl was only slightly less suggestive than his wink.
She laughed. "I bet, but if I go with you, he's just going to follow us around. He'll figure out a way to ruin our evening." To ruin Jacob's career, or at least his current role.
"That sounds like pretty stalkerish behavior for a boss."
"He used to be my best friend."
"Until when?" Jacob asked, with surprising insight and compassion.
"Until yesterday morning when he told me he was selling our company out from under me."
Andreas made a sound that could have been hurt, but Kayla refused to look at him.
Jacob nodded. "I'm sorry."
"Thank you. For what it's worth, I was really looking forward to tonight."
"I don't think it was going to end like I was hoping though." There was no accusation in Jacob's tone, just rueful disappointment.
She shrugged, but she couldn't lie. "Probably not."
"It would not," Andreas butted in with his obnoxious Greek hobnailed boots. "She doesn't do casual sex."
She rounded on him. "You are such an ass."
"And you are the best woman I know. Apprizing Jacob of the fact you are one of the best women he has had the honor of meeting is not a bad thing."
Kayla stared at Andreas, speechless.
Jacob burst out laughing. "You are one clueless bastard, aren't you?"
"I am a brilliant businessman." The bewildered offense in Andreas tone was almost funny.
Jacob pulled Kayla to him and laid a screen worthy lip-lock on her. "It really was a pleasure meeting you, Kayla Jones. If you can get away from your boss while you're in town, call and we'll do something."
She grinned. "I will."
Andreas glowered at Jacob the entire time Kayla collected her things, giving the actor one word answers to his conversational forays, if the Greek deigned to answer at all.
Andreas put his hand out imperiously for her bags. "Let me help you."
"I'm fine."
He didn't bother to argue, just waited for her to pass the packages over. Andreas had an innate sense of courtesy that her own sense of independence had never been able to win against.
He somehow managed to get between her and Jacob so the other man could not kiss her again before they left either, all the while avoiding shaking the actors hand in farewell because of the packages Andreas had taken from Kayla.
"You think you're a slick operator, don't you?" she demanded as they rode the elevator downward.
"I know what I want."
"Really? What part of what you want has you in New York right now, Andreas? Because I really don't understand. You want to sell the company? I can't stop you. You want the bride-pimp to find you a wife? I'm pretty sure that's not going to happen while you're here. So, what purpose is you being here going to serve?"
"I'm here for you," he said like it should be obvious.
"But why?"
He didn't answer. Not in the elevator, not when they walked out onto the crowded New York streets, not when they got into the cab he hailed. In fact, Andreas remained stubbornly mute until the cab stopped in front of their hotel, where instead of letting her out, he imperiously waved at the doorman.
The man came over and Andreas handed over Kayla's packages with instructions for taking them up to the suite along with a generous tip.
"Where are we going?" she asked when Andreas got back in the cab.
"You were going to dinner. I would not deprive you of nourishment."
"We could have ordered room service."
"You were looking forward to a night out on the town."
Was he kidding? "Not with you."
"We are still friends, Kayla."
"I'm not sure we are, Andreas." It hurt to say.
The tightening of his jaw said he didn't like hearing it either. "Do no say that."
"Don't pretend like it matters to you."
"Of course it matters!" he roared.
Kayla jumped, shocked. Andreas did no lose his temper. Not with her. Not like this.
"Six years ago, you told me how much I mattered to you. I was just too desperate to believe something else."
"What? What are you talking about six years ago?" He turned to face her in the backseat of the cab, green gazed laser-like focus entirely on Kayla. "I thought you were angry about the meeting yesterday."
Kayla could feel the tears at the back of her throat, burning in her eyes. "I did too, but it's all part of the same thing, isn't it? I've never been more than a means to an end to you. What I don't understand is why you're here, why you tracked me down to Jacob's apartment, why you had to ruin my night with him. I guess I've never really known you, have I? I never thought you were petty."
"Petty?" Andreas demanded in a near roar. "The only reason that damn playboy still has his coveted role on Broadway is because he tried to protect a woman I care about very much."
"You don't care about me. You have never cared about me." Of that one fact Kayla was absolutely certain.
She'd been the piece of the puzzle Andreas needed to get his business off the ground. The brain behind the software to make the dream a reality so he could thumb his nose at Barnabas Georgas and prove that Andreas Kostas didn't need his father's money or his name, or anything else from the family that had hurt him so much.
"Turn this cab around!" Andreas sounded as out of control as she'd ever heard him, his big body fairly vibrating with stress.
"What do you mean?" The cabbie's hand gestured wildly. "I can't do no U-turn. This is a one-way street, buddy."
"Take us back to the hotel," Andreas demanded in only slightly lower decibels.
Kayla crossed her arms over her chest, and glared. "I thought we were going out to dinner."
"We are not having this conversation in front a room full of strangers."
"Sounds more like a fight from where I'm sitting," the cabbie piped in.
Andreas ignored him and shook his head at Kayla. "You don't understand."
"On that we agree."
He didn't look calmed by that acknowledgment. The silence between them on the ride back to the hotel seethed with resentment and things left unsaid.
Kayla was terrified that after tonight the only person she'd considered family wouldn't be anything but a bad memory. But if she was right, if her place in his life was what she thought it was, that's all he'd been for six years and she'd been fooling herself all along.
Excerpts. © Reprinted by permission. All rights reserved.


Book Info:
Her boss needs a bride… Can she step out of the shadows and down the aisle?
Discovering her boss, billionaire tycoon Andreas Kostas, must marry is devastating for Kayla. Until Andreas proposes that Kayla wears his ring! Having experienced the incandescent pleasure of his touch, she's hidden her yearning for him ever since. It's the proposal Kayla's always dreamt of, but dare she risk her body and heart to become a convenient wife?
Book Links: Amazon | B&N | iTunes | Goodreads |


Meet the Author: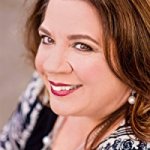 With more than 7 million copies of her books in print worldwide, award winning and USA Today bestseller Lucy Monroe has published over 70 books and had her stories translated for sale all over the world. While she writes multiple subgenres of romance, all of her books are sexy, deeply emotional and adhere to the concept that love will conquer all. A passionate devotee of romance, she adores sharing her love for the genre with her readers.
Website | Facebook | Twitter | | Instagram |