Today it is my pleasure to Welcome author
Katy Evans
to HJ!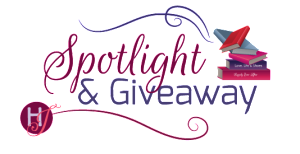 Hi Katy and welcome to HJ! We're so excited to chat with you about your new release, Ladies Man!

Thanks so much for having me over at HarlequinJunkie!

Tell us about the book with this fun little challenge using the title of the book: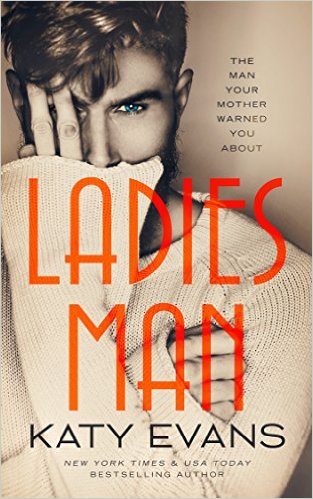 L over boy
A lpha
D evil
I Incorrigible
E nigmatic
S educer
M ale
A sshole
N ot boyfriend material; he's the one-night stand.
What's your favorite line(s) from the book?:
Oh I've got so many lines from the book. One of them is:
"Did you just take your panties off for me, you wicked girl?"
Please tell us a little about the characters in your book. What first attracts your Hero to the Heroine and vice versa?
Gina finds Tahoe Roth beastly, too sexy, cocky, and annoying. But once she gets to know him, she starts discovering admirable things about him, like how loyal he is, how dependable, how solid, honest, and unique.
Tahoe, on the other hand, has always thought of Gina as succulent. He likes to pick on her because he always gets a reaction. He wants her, but he doesn't think he's got it in him to give Gina what she's looking for.
When you sat down to start this book, what was the biggest challenge you faced? What were you most excited about?
My biggest challenge was not knowing where to start, really. We've watched these two characters in the first couple of Manwhore books kind of go back and forth with both dislike and attraction towards one another, and finding the real moment when their story begins was a challenge. Once I found it, though,writing it was a continuous flow that had me strapped to my chair, twenty-four/seven for three weeks!
What, in your mind, makes this book stand out?
The Manwhore series in general is such a modern take on romance, the stories are realistic and although modern and fun, they are also touching and deep. LADIES MAN surprised me with both how much it tugged at my heart and made me grin and ache all over. It's one of my favorite books I've written so far!
The First Kiss…
"Ten! Nine! Eight! Seven! Six! Five! Four! Three! Two! One!"
Claps and cheers erupt. I shake myself from my laughter and Tahoe trails off from whatever it is he was starting to tell me.
"I'm wasted," I hear myself say. "Wait, is it twelve?! OMG, it's twelve."
Tahoe looks at the drink in his hand with a wry smile, tosses half back, and then extends it to me. I take it and toss the rest back, then set it on the nearest table.
We look at each other with the realization that we are going to kiss each other this New Year's Eve.
The thought makes me nervous and excited and anticipatory—more than I ever would have expected. As people kiss left and right, time feels slow in the space where we stand. Flashes of color and movement appear in the corner of my eye but he is the only clear thing, the sounds muting until I only hear my heart as we both gravitate to one another and get closer.
I grip his hair and I do not want to let him go, ever. His hands open on my back and they're so big they cover nearly all of it.
"Happy New Year," he says.
He gives me a peck on the lips as a friendly New Year's kiss. He eases back an inch and returns to give me another…
If your book was optioned for a movie, what scene would you use for the audition of the main characters and why?
I love so many scenes from this book! I think I always start at the beginning, though, so one of the moments in Chapter One definitely works for me!
"Oooh! Look! There he is!" Wynn says.
I inhale sharply and feel that frustration I always experience when I look at him. He's infuriating. He's annoying. He's cocky. Selfish. Self-centered. Really, I don't even know why we're friends.
I stop a passing waiter and steal a tequila shot from his tray, toss it back in one gulp, then turn to where Tahoe is standing. And the tequila does nothing to soothe his effect on me.
He stands with a group of men. But Tahoe Roth is the only one I see.
Beneath the lights his blond hair gleams. His eyes are so blue they look electric. He's rugged, imperfectly raw. He has a day's growth of facial hair, and a primal, beastly look about him. Vikings is one of my favorite shows and I can't help but notice that he bears a striking resemblance to Ragnar. I'm breathless.
And then…his smile, his smile is so contagious and comes so easily. I've never seen a guy smile as much as he does. It's an irreverent smile, a mocking smile, because really, Tahoe never seems to respect anything.
My stomach twists up around my windpipe at the sight of him and that gorgeous, sometimes filthy mouth of his.
The two stalkers who wanted to undress him approach, and he curls his arms around each of them. Just like that, he's standing with a woman in each arm, and I feel a pang in my chest. An awful pang of fear, the kind that strikes when you're surrounded by hundreds of strangers, and they all keep dancing, and talking, and drinking…and you're staring at the guy who's been haunting your dreams, and you don't know what to do about it.
What to do about him.
"Gina!" Wynn nudges me. "Get on with the plan. Dude, you know he's a horny beast. He has a late-October birthday, which means he's Scorpio, and Scorpio is the sign of sex. And you're this sultry dark-haired Marilyn Monroe, screaming sex with that little dress and those crimson lips."
I inhale, trying to summon courage but failing, half turning back the way we came—but unable to leave because Wynn stops me.
"I can't, Wynn, I really don't want him, I don't even like him," I protest.
Scowling and mad at myself, I avoid looking at HIM when I spot a guy staring at me. He's short and looks harmless, so I flash him a small smile, praying that he's not a close friend of Tahoe's.
The guy grins back and starts walking toward me. I break our eye contact when I hear yells at the end of the room.
"Roth!"
I turn as a girl calls from under the waterfall, and I can't help but look at him again. Why can't I just ignore him?
He's standing with Callan Carmichael and two older men, and the two girls with him are stripping down to their bikinis. Carmichael and Tahoe are both just scorching hot. Callan is a copper-haired, tall athletic type, and then…Tahoe.
Tahoe, the beast.
He's dressed in black from head to toe, his tan accentuated by the flashing lights; his hair appears blonder, his scruff seems darker. My nipples pucker, my thighs clench.
Tahoe Roth is…
Hot to the extreme. Six feet four, at least two hundred pounds of man. At Rachel and Saint's wedding, even in a tux he looked raw. A power box of testosterone. The area around his eyes is a little crinkled from smiling too much, and maybe partying too hard, and not giving a shit about more than having a good time. His black jeans hang low on his narrow hips and give new meaning to sex-on-a-stick.
The two girls who are after Tahoe and the one who was just beneath the waterfall are tugging and whining and trying to cajole him into the pool.
"Hey."
Startled, I glance into the stranger's kind brown eyes and absently say, "Hey," as I hear a splash and squeals from the girls. I try to glance at the pool but a group that's come over to cheer blocks me.
A guy in front of me shifts slightly, and I get a glimpse of the pool. And inside…Tahoe, slicking his hair back, his wet shirt plastered to his muscled chest. Then he makes a grab for the ankles of the girls who are standing at the edge of the pool, and they squeal and leap away.
"You three are going to get it," Tahoe playfully teases them. His irreverent smile displays his dimple. As they giggle flirtatiously, he leaps out, scoops them up and tosses them in, one by one, and they fall into the pool with yelps of delight.
He dives in after them. One of the girls comes up to splash water in his face, but he's able to splash back more with his big hands. The girls start splashing each other when he stops playing along. He signals for a pool waiter to bring him a drink as he peels off his shirt and tosses it aside. He stretches his arms out on the pool ledge like Roman royalty and then he skims his gaze across the pool as if deciding whether to get out or not.
He pulls himself up, wraps a towel around his waist, and drops his jeans. He steps out of them, and—our eyes meet. Beads of water drip down his torso. He's cut and golden—cut and golden everywhere; his six-pack, his flat pecs, his muscular arms, even the sides of his calves peeking from under the towel.
He looks at me, his eyes sparkling with recognition, then he looks to the guy standing next to me. He stares at him, then at me, and one of his brows rises in question.
I stand here, amped up and nervous. He steps away from the pool in my direction, radiating heat. His smile quirks, and I see amusement in his eyes at my speechlessness.
I struggle with what to do next. Hug him? Oh god.
Just say happy birthday, Gina!
"Get over here," he growls under his breath.
"Excuse me?"
"I said come here."
"No," I say, scowling.
He smiles and cocks his head back, tilting it to the side just a little. "They're coming for you."
"What?" I ask. My nerves are making me shiver.
He signals at two men in swimsuits coming over with mischief in their eyes.
He steps over, grabs me by the waist, and says, "I got her." He lifts me up over his shoulder like a sack of rice, carries me to the edge of the pool, and then looks past his shoulder and shoots me a grin.
No. He is not going to do what I think he's going to do.
"Don't. You. Dare," I warn, clinging to his wet torso.
Before I know it, he throws me in. I don't have time to hold my breath. One moment I'm dry, the next I'm falling in an ungraceful splash, sinking.
Sputtering, I surface, and he just stands there, smirking at me.
He then drops his towel and dives in, a perfect dive. His head pops up out of the water and I splash him. I'm so mad I can't see straight.
"This was my favorite dress, you—"
He dips half of his face under the water as he floats in front of me, only his eyes and nose above the surface. His eyes reflect the water, luminescent.
Frustration is eating at me.
I want to grab his wet hair and kiss him.
I want to pull him underwater and kiss him.
I want to take him home and kiss him.
I want him to take me home and kiss me.
And then I want to forget I ever kissed him, and ever wanted to.
"Roth!" one of the girls calls from the pool steps. The moment Tahoe glances in her direction, she ceremoniously takes off her top.
"Very nice, baby," he says, smirking, getting a long look at her boobs.
Disgusted, I start to swim to the edge of the pool.
With one powerful stroke, he reaches it first.
He lifts his brows as both our hands curl on the ledge and again, our eyes meet.
His expression is unreadable.
"Fine, so you got me wet," I finally say, releasing my anger. "I know how you can make it up to me."
He lunges out of the pool. I pull myself up and he hands me a towel.
"I'm not a one-night-stand kind of girl, which is why I'm giving you the chance only a few others have ever had. One night with me. Happy birthday."
He scowls as he towels off his chest. "Is this some sort of joke?"
"Excuse me?"
He straightens as he wraps the towel around his hips, his lips quirking sardonically. "How many?"
"What? How many guys?"
"That's right."
"I…well, two, and my ex, Paul. But that wasn't a one-night stand; we were together for two years."
"In either case, that's nowhere near enough for you to recover after a night with me."
I blink in disbelief. "Oh wow, you're so full of yourself."
"Hey." He takes my chin and forces me to stare deeply—painfully—into those blue eyes. "You were vulnerable at Saint's wedding, and I held you in my arms, and I liked it, but you were right to deny me. You were right and I was wrong."
I scowl and follow him. "You think I can't handle you?"
He stops and stands over me. I exhale.
His eyes darken a little.
I'm nervous and vulnerable, wondering if I completely misread him before.
But as we stand there, everything falls away until all I see are those blue eyes. Amusement is gone; something dark and watchful lurks in his gaze.
"Thanks for coming, Regina," he says.
His words pierce like an arrow through my chest.
"You're declining my birthday present…?"
He looks away, his jaw tight as he exhales. He draws me away from the crowd, and I see a flash of raw regret in his gaze. "I've got nothing good to offer you, Regina." His gaze holds mine, and he leans forward. He smiles against my ear, my knees turn to rubber. "Seeing you wet was gift enough for me."
He eases back then crooks a finger and signals for the floozies and the two stalker girls to follow him up a spiral staircase.
I grit my teeth and stare after him with an aching knot in my stomach, hating myself for putting myself in such a vulnerable position, hating that I didn't work him out of my system when I had the chance. Hating that I'm wet, that he ruined my dress and my evening.
Wynn is waving, standing with Emmett, her eyes filled with concern.
I smile a fake smile at her.
Tahoe is right, it's better that I rejected him, better to stay away from him. I've been hurt before, and knowing I'd have to see Tahoe again because of Saint and Rachel would make having sex an awkward mistake we would have to endure forever.
I just want to drink and forget him—how hard his chiseled muscles felt, forget the way he smelled, all wet and warm.
I'm ready to go home, but Wynn and Emmett are snuggled close together in a booth and I realize I still need sex, a one-night stand, a reminder that I'm human and alive and female.
As I turn to leave the pool room, I bump into the guy who'd been staring at me earlier in the night.
"Hey, you okay?" he asks, concerned.
"Oh, I'm perfect. Do you want to get a drink?"
"Hell yeah," he says.
I ask the guy for his name, and after a few drinks, I take him—Trent—back home.
If your hero had a sexy-times play list, what song(s) would have to be on it?
WET THE BED by Chris Brown
Pillowtalk by Zayn
What do you want people to take away from reading this book?
Everything! I want them to fall in love, laugh and cry, savor the process of watching these two soul-mates, broken by stuff they've lived before, open up to one another and find the kind of love they never thought they deserved.
What are you currently working on? What other releases do you have planned for 2016?
I'm working on Callan's book next (Manwhore book #4) and hope to release later in 2016, and then I'm diving into a new series which I hope to share more about soon!!

Thanks for blogging at HJ!
Giveaway:

5 Ebook copies of LADIES MAN
To enter Giveaway: Please complete the Rafflecopter form and Post a comment to this Q:

Readers! I think heroes are the best part of a romance novel! Name a couple of your all-time favorite book boyfriends so I can meet them? 🙂
Excerpt from Ladies Man:
It isn't until I'm on my way to Darynda's place that I recognize the address. She lives in the exact same building Tahoe does. I can't help but feel a little bit nervous as I walk into the lobby. I've been here before, with Rachel and Wynn. Never alone. All I remember of his apartment is that it was too big for just one person. And somehow when I think of him, I always imagine him on the living room couch where I last saw him, watching a White Sox game with a White Sox cap and a White Sox shirt.
I board the elevator and press Mrs. Kessler's floor when I'm joined by two girls, both of them young and beautiful, who tell the elevator man who stands discreetly by the corner that they are going to HIS floor. He nods and slips in an access card.
"I could just die," one tells the other as the doors shut.
"God, I know. Is my hair okay?"
"Your hair is great. How about my makeup?"
I try not to judge her by her makeup, but it's hard not to when she's overdone her eyes so much. I shouldn't judge her. Our makeup is our mask. Good makeup can hide tired eyes, even sad eyes; nobody will ever know. Still, she looks beautiful, and I have to fight to keep myself from thinking this is why he turned down your birthday present.
My floor comes first, and they're still fixing their hair with the excitement of women who know they're seeing a very hot man whom they clearly want to see again and again.
I remember the last time I was in his apartment.
We were watching the White Sox game.
He's one of the most devoted fans I've ever seen. He was rubbing his sweaty palms on his jeans as he watched the game, yelling at the top of his lungs when they won. I laughed because it was funny, and then he looked at me and smirked. And then…he started to look at me the way he'd been looking at the TV, intensely.
Saint and Rachel left, Wynn gave me the eye signal that we should leave too. Tahoe made some signal to Callan, and soon Callan was striking up a conversation with Wynn, and Tahoe asked if he could show me something.
He led me to a massive room with all kinds of sports memorabilia.
"Wow."
Signed balls from the White Sox filled one shelf, while lacrosse gear spanned the opposite wall.
"You're a lacrosse fan?"
"I played in high school, college. I still play twice a month."
The blond beast was entirely too focused on me. He was killing me with that damn dimple.
"I've never watched lacrosse, not really."
"You should come to a game."
God, that dimple.
I started to hate that tiny hole in his cheek, though it felt so nice to have it trained on me that my toes were tingling.
"Sure," I said, with a shrug. "I'll go."
He's texted me twice a month every time there's a game: Game tonight. Come see me.
Or
Lax game tonight. I need some luck lady.
Or
Lax game. Kicking ass tonight, you'll enjoy it.
And I always make up some lame excuse.
Excerpts. © Reprinted by permission. All rights reserved.
Book Info:
TAHOE ROTH.
Irreverent, cocky, playful and naughty.
He's not the guy you date.
He's the one night stand.
The one your mother warned you about.
The one your body craves.
You'd think the man who called me succulent would want to strip me down and spread me out on his bed—like he's done with countless others.
But he passed on my offer….
Just like I'd once passed on his.
He's wary, like I am.
He's broken, like I am.
And everyone knows two broken parts can't ever make a whole.
Tahoe and I are strictly friends.
So I distract myself with other men.
He doesn't think my new man is good enough. This blond blue-eyed beast doesn't think any man is—himself included.
But the more time we spend together, the more confused I feel.
I'm trying to open myself to love.
Yet I'm quickly realizing that the only man I want is Tahoe Roth.
The one man who will surely break my heart.
A sexy new Manwhore series standalone contemporary romance from New York Time and USA Today bestselling author Katy Evans.
Book Links:

Meet the Author: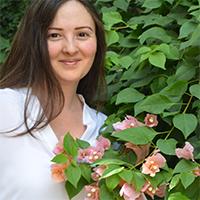 Debuting in 2013, New York Times, USA Today, and Wall Street Journal bestselling author Katy Evans has released nine titles, all of them New York Times bestsellers. Her books have been translated into nearly a dozen languages across the world, with over a million copies sold worldwide.
To find more, please visit www.katyevans.net
Website | Facebook | Twitter |