Today it is my pleasure to Welcome author
Elizabeth Bright
to HJ!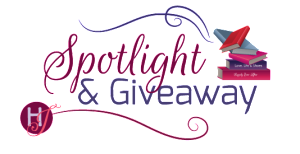 Hi Elizabeth and welcome to HJ! We're so excited to chat with you about your new release, Lady Gone Wicked!
Please summarize the book for the readers here: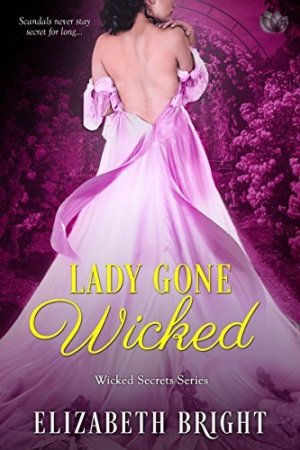 Nick and Adelaide are ex-lovers with a common goal: Get Adelaide married before their scandalous past ruins their future. Nick thinks his friend, Duke Montrose, would be the perfect husband. Of course, all his plans go sideways when Nick falls in love with her himself.

What's your favorite line(s) from the book?:
"Oh?" Her eyebrows arched. "Will he seduce me and steal my virtue, do you think? How disappointed he will be when he discovers I haven't any."
"Virtue is not a thing that can be stolen, angel. The word you're thinking of is virginity."
"They are one and the same, are they not?"
"No," he said. "They're not."

And there you have it–the theme of the book, summed up in a few lines!
When you sat down to start this book, what was the biggest challenge you faced? What were you most excited about?
This was the first book I wrote under contract, and the second in the series. More experienced authors told me this was going to be excruciating. They weren't wrong. But I was determined! I've wanted to tell Adelaide's story since I first wrote the prologue in Twice As Wicked (the first book in the series).
Please tell us a little about the characters in your book. As you wrote your protagonist was there anything about them that surprised you?
Adelaide's relationship with her twin sister is complex. They were separated for almost two years, and they couldn't just pick up where they left off, even though they both want to. There are moments when Adelaide feels jealous because her life is so much harder than Alice's.
What have you learned about your own writing process/you as an author while writing this book?
Early feedback is helpful. I hate showing anyone a first draft, because the first draft is such crap, but it's so necessary to get an outside perspective, for me. I can tell when something isn't working, but I can't always pinpoint why.

The First kiss…
She leaned toward him, and again touched her mouth to his. The kiss was firmer this time, yet more tender. She wanted to commit the feel of him to memory. She had not had the opportunity to do so before. Their affair in Cornwall had ended suddenly when he was urgently called back to duty. They had not been able to say goodbye.
This would be their goodbye.
He pulled back before she was sated.
"Adelaide," he chided. "That is not how we kiss."
She could not help but smile at the mischief in his eyes. "No?" she asked.
"No." He shook his head and warmth spread through her belly as his expression turned carnal. "We kiss…like…this."
They clashed together. Lips parted, tongues entered. Her taste mingled with his, brandy and the hot chocolate she'd had with her book.
Did any scene have you crying or laughing (or blushing) while writing it?
Any scene with Adelaide and her father made me cry. Scenes with Nick and Nathaniel (his twin)together always made me laugh. Like this one:
He stalked through the door, ignoring the butler's greeting, and threw himself down in a leather chair opposite the fireplace. He glared at his brother.
Nathaniel returned the glare with a raised brow. "Something vexes you, Nick?"
"You vex me, Nate. You vex me very much, indeed."
If your book was optioned for a movie, what scene would you use for the audition of the main characters?
The waltz. (See favorite lines, above.) It gives the reader a good idea of why Adelaide and Nick need each other, even though they don't realize it themselves yet.

Readers should read this book….
If you like complex characters and relationships, this book is for you! It's the perfect blend of humor and angst.

What are you currently working on? What are your up-coming releases?
Book Three in the Wicked Secrets Series will be available late Fall 2018! There's a treasure hunt and I'm really excited about it.

Thanks for blogging at HJ!
Giveaway:

An ebook of Lady Gone Wicked and $10 Amazon gift card
To enter Giveaway: Please complete the Rafflecopter form and Post a comment to this Q:

My favorite romance series are family sagas, like Julia Quinn's Bridgertons or Lisa Kleypas's Hathaways. What are your favorite series that follow a family?
Excerpt from Lady Gone Wicked:
Adelaide Bursnell knew she was not a good girl. A good girl would not have been seduced by a man she hardly knew. A good girl would not have surrendered her virtue without a wedding ring. A good girl would not have faked her own death rather than return to her family in shame and humiliation. A good girl most certainly would not shoot her former lover, no matter how much he deserved a bullet to the flesh.

And yet, if the red liquid spilling from Nick's arm was any indication, she had done just that. She stared hard at the crimson seeping through the white linen of his sleeve, willing it to go back where it belonged. When it did not, she did the only thing she could do when confronted with such ugliness of her own making.

She fainted.
Excerpts. © Reprinted by permission. All rights reserved.


Book Info:
Nicholas Eastwood is finally about to get everything he ever wanted. As a reward for his service to the Crown, he has been offered the title of marquess. All he has to do is stay scandal-free until the papers are signed. There's just one problem: His ex-lover, presumed dead, is remarkably alive.
Adelaide Bursnell is determined to right her wrongs. She will be a dutiful daughter and loving sister. Most importantly, she must marry before her scandal catches up to her. Nicholas was once her ruin, but now he is determined to be her salvation. If he can find her a suitable husband, their shared past can stay buried.
But old temptations prove impossible to resist and scandal can never stay secret for long…
Book Links: Amazon | B&N | iTunes | kobo | BAM |


Meet the Author:
Elizabeth Bright is a writer, attorney, and mother. After spending ten years in New Orleans (yes, she survived Hurricane Katrina), she relocated to Washington, D.C. to be closer to family. When she's not writing, arguing, or mothering, she can be found hiking in the Shenandoah or rock climbing at Great Falls.
Website | Facebook | Twitter |