Today it is my pleasure to Welcome author
Kaira Rouda
to HJ!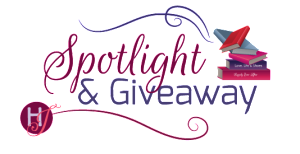 Hi Kaira and welcome to HJ! We're so excited to chat with you about your new release, Laguna Heights

!
Please summarize the book for the readers here:
Annie and Hank have created a perfect life in Laguna Beach but when a dark secret is revealed, will their marriage survive?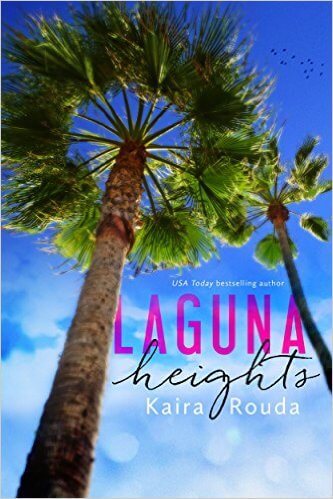 In high school, Annie Johns was the calm, supportive sidekick to the rest of the tumultuous female stars of the hit reality TV show, Laguna Nights. Today, she's living the happy life as a mom that she predicted on the show long ago. There's only one problem: the secret from her past that haunts her most nights, a secret that if revealed could ruin everything she shares with her husband, Hank, a man who saved her from the heartache.

Please share the opening lines of this book:
Why won't Madison pick up?
Annie's hand shook as she held her phone to her ear, wishing her best friend would answer her call. Annie sat crouched down, hiding in the front seat of her white mini-van, ducked below the steering wheel, hoping Chris hadn't followed her out to the grocery store's parking lot. Knowing him, as she did, he would.
Please share a few Random facts about this book…
Laguna Heights is Book 2 in the Laguna Beach series, but can be read as a stand alone novella! The entire Laguna Beach series is based on the cast of one of the first reality TV series, called Laguna Nights in my books. The series is a "what has happened to them now" as we see them ten years after they first became stars in high school. Annie, the protagonist of Laguna Heights, was the sidekick of the popular Madison back in high school. This story is Annie's chance to shine.
Please tell us a little about the characters in your book. As you wrote your protagonist was there anything about them that surprised you?
Annie Johns is loving and lovable, a committed stay at home mom living the perfect life in Laguna Beach. Hank is her husband, a man she met during one of her darkest times in college. And Chris, the cause of the heartache, a man who has suddenly appeared in town.
I felt very protective of Annie. It was hard for me to allow her to trap herself with Chris.
The First kiss…
After their first date, a fraternity date party. Hank knew she was still fragile, so he is taking it slow:
As Hank escorted her back to the house after the dance, walking side by side, holding hands he said, "Where are you headed after graduation?"
"Nowhere," Annie said. "I've always dreamed of living in Laguna Beach, having a bunch of babies, you know? A pretty simple dream but it's mine."
"It's a beautiful dream," Hank said squeezing the hand he held. "I'm going to live there, too. Best place on earth, great family spot."
They'd reached the house, stopping in a shadow on the sidewalk. Annie's heart was pounding in her chest. This handsome, funny, wonderful guy had just said his dream was the same as her dream.
"Hey Annie, can I see you again tomorrow?" Hank said.
"I'd love it," she said, her heart swelling with excitement as he kissed her on the cheek.
Did any scene have you crying or laughing (or blushing) while writing it?
The date rape scene had me angry and sad while writing it.
Annie woke up with a pounding headache, tucked under the covers of the dirty motel bed. She bolted upright, looking to her right and saw Chris asleep on his side, his back to her. She wore her own sweatshirt and her underwear. She shook her head, trying to clear the fog surrounding her. She swallowed, a bitter taste filled her mouth and she felt like she could be sick.
As she started to climb out of bed, Chris' hand grabbed her wrist, holding her tight.
If your book was optioned for a movie, what scene would you use for the audition of the main characters?
I'd use a scene of Annie and Hank when they first meet. Hank is strong, supportive but can't be too forceful or dominant as Annie has just faced that. The character of Hank has to walk that fine line between macho and caring. Annie's character is sweet and innocent and probably easier to cast, but as she ages she shows a lot of strength when you least expect it and she'll protect her family at all costs. But I love them walking on campus when they first meet and I love them together during their first awkward dance.
Hank smiled. He smiled, Annie realized. Hank wasn't threatened by questions from Robin, or angry or worried about anything, it seemed. Hank was happy. Confident. He didn't seem to have secrets and he hadn't even mentioned that he'd watched Laguna Nights. Annie felt the tension that had been pinning her shoulders up to her ears all week starting to loosen. As she listened to him talk about himself, his family and his dreams, and then later, as they danced under the stars at the party, Annie realized Hank just made her feel light. She'd laughed more this evening than she had since the beginning of school. He was a calm and patient guy with a gentle touch and a loving soul. He also had two left feet, she thought with a smile.
"I am a terrible dancer, Annie," Hank said as they swayed back and forth to the music. "This literally, the move we are doing, is my entire repertoire. I apologize in advance if you are accustomed to more."
If you could have given your characters one piece of advice before the opening pages of the book, what would it be and why?
I would have told Annie to keep away from her stalker and as for Hank, he is perfect.

What are you currently working on? What other releases do you have planned for 2015?
The third Laguna Beach Book, LAGUNA LIGHTS, comes out on November 10th and I'm so excited for Laura's story to be in the world. It has a great mixture of heartbreak, Hollywood, weddings, romance and even a holiday setting. Next year, I will launch a new series and continue with another episode of the Laguna Beach series. I also have the Indigo Island series, set on an island in South Carolina. It's four books strong now and I plan to add a fifth next year. I love beaches, celebrities and billionaires.

Thanks for blogging at HJ!
Giveaway:

Ebook Copy of LAGUNA NIGHTS
To enter Giveaway: Please complete the Rafflecopter form and Post a comment to this Q:

Have you ever been to Laguna Beach?
Excerpt from Laguna Heights:
Annie dropped back into her seat, contemplating another cup of coffee when a guy approached her table. He looked like he'd just rolled out of bed. He was cute, with shaggy brown hair and, Annie noticed, sleepy bright blue eyes. He smiled, revealing straight white teeth. "Hey, are you Annie? From the show Laguna Nights?"
"That's me," she said, feeling her cheeks blush under his gaze, a strange phenomenon as this was the expected question. Coming from him, though, with his eyes focused intensely on her, she felt electricity crackle in the air between them. This was a first. So far, through high school and college, she had been on dates with some great guys, even multiple dates with a couple of them, but none of them she would consider boyfriend material. She had decided she was destined to be everybody's friend, guys and girls. But with this guy, well, she felt her heart beat a little faster.
"Can I grab you another cup of coffee? I was just going inside to order. Black, right?" he said, looking at her almost empty cup.
"Yes, sure," she said, shrugging her shoulders.
"I'll be right back," he said. "Oh, I'm Chris, by the way."
Annie leaned back in her chair and felt a rush of happiness wash over her body.
Excerpts. © Reprinted by permission. All rights reserved.

Book Info:
Annie and Hank have created a perfect life in Laguna Beach but when a dark secret is revealed, will their marriage survive?

In high school, Annie Johns was the calm, supportive sidekick to the rest of the tumultuous female stars of the hit reality TV show, Laguna Nights. Today, she's living the happy life as a mom that she predicted on the show long ago. There's only one problem: the secret from her past that haunts her most nights, a secret that if revealed could ruin everything she shares with her husband, Hank, the man who saved her from the heartache.


***Laguna Heights can be read and enjoyed as a standalone novella. And if you enjoy Annie and Hank's story, please consider reading the rest of the Laguna Beach series.

Laguna Nights (Laguna Beach Book 1), Madison and Josh 
Laguna Heights (Laguna Beach Book 2), Annie and Hank 
Laguna Lights (Laguna Beach Book 3), Laura and Paul
Laguna Sights (Laguna Beach Book 4), Jamie and Scott

Buy Links:  Amazon | B&N | Kobo | iTunes | GooglePlay


Meet the Author: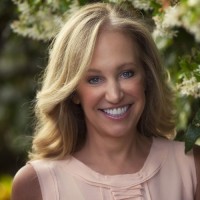 I'm delighted to be able to say I'm a national bestselling author. My books have won the Indie Excellence Award, USA Book Awards, the Reader's Choice Awards and honorable mention in the Writer's Digest International Book Awards. The novels have been widely reviewed and featured in leading national magazines. I'm still working hard and building that career, learning from a wonderfully supportive reading and writing community. Speaking of support, I couldn't ask for a more wonderful family. My husband and four amazing almost grown children are my biggest blessings. Oh, and my friends fill my life with joy. I hope you'll take a moment to visit my website – and to peruse my books. I love talking to book clubs, in person or via Skype. If you're interested, please let me know. For more, please visit my website KairaRouda.com
Website | Facebook | Twitter | GoodReads