Today it is my pleasure to Welcome author
Sidney Halston
to HJ!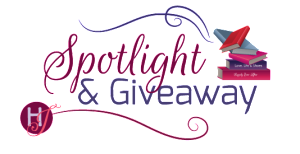 Sidney Halston's scorching new MMA romance proves there are no holds barred when it comes to seduction.
Please summarize the book for the readers here: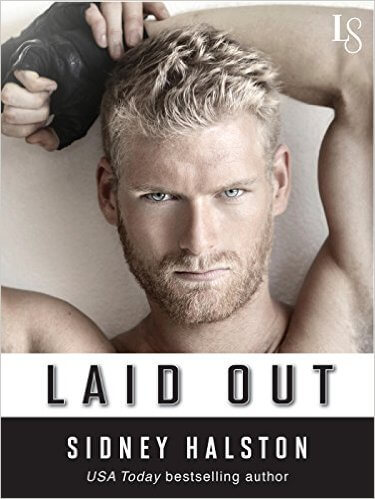 Cain, Violet, and Jeremy grew up together in a military base. From the time they knew how to crawl, they were inseparable. When tragedy strikes, Cain is unable to admit to Violet that he's been in love with her his whole life. Instead, he decides to do what he does best—run away. When he finally comes back to find that Violet's been stuck in rut, unable to move forward, he tries to put his feelings aside in order to help her start dating again. But, helping the woman you're absolutely and helplessly in love with date other men, doesn't quite work the way he'd hope. When Violet finally makes her feelings known, he must decide whether he can let go of all the guilt he's been carrying around for over a decade.

Please share the opening lines of this book:
"Hot and sweaty sex, that's what you need," Jamie Lynn, better known as JL, said as she threw clothes on Violet's bed.
"Hot sex. Hot sex."
"Shut up, Bird!" Violet's hands were on her hips as she tapped her foot and scowled at her annoying parrot, appropriately named Bird.
Please share a few Fun facts about this book…
Vale Tudo is a real form of underground fighting. It's really bloody and gritty and there are no rules. It's very common in Brazil. The translation is literally "everything goes".
I cried when I wrote a lot of this book. It definitely has the humor of the other books in the series, but has a lot more angst then any of the others.
It was very difficult to write a character that barely spoke. Cain is my favorite hero and this is my favorite book of the series, but it was also the most difficult to write because of Cain's lack of verbal skills.
If your book was optioned for a movie, what scene would you use for the audition of the main characters and why?
Ohhhh I know. There's one particular scene that they (Violet and Cain) don't actually touch but I found to be very sexy and the tension was definitely there. If my dream actors can pull off the sexual tension in this scene, they'd be good to go for the rest of the novel. It's a scene where the very shy and inexperienced Violet watches a few minutes of porn with Cain as part of his lesson on dating. Now that I summarized this, taken out of context it sounds strange but it went well with the story—promise.
Here's a snippet.
The reddening of her cheeks went down past her neck and down to her cleavage, where her nipples were pebbled out in two pointy and enticing nubs. Her chest heaved up and down and he could see the vein on her neck pulse. When she had turned and looked at him almost shyly from under those long eyelashes, he'd almost thrown the laptop aside and attacked her lips.
She probably didn't know what a turn-on that innocent look she gave him was. She wasn't doing it on purpose; she really was that innocent. And he was going straight to hell, he had no doubt about it. His dick was so hard at the moment, he was afraid it would jut out and cause the laptop to fall down.
The small room suddenly felt smaller. The air was thick with sex, lust, and want. And like a moth to a flame, he continued the delicious torture by asking, "What's turning you on?"
She took a deep intake of breath. "I'm not—"
"Do not lie to me." His tone came out gruffer than he planned, so he reached for her and ran the back of his hand down her cheek in an effort to make her understand he wasn't trying to be harsh. Her eyes were focused on the screen, where the actor….
What do you want people to take away from reading this book?
Sometimes there's just no way to move forward until you forgive. LAID OUT is a story of forgiveness. Not just forgiving someone else but forgiving yourself. Understanding that you can't change the past but you can change the future if you take the plunge and decide to move forward.
What are you currently working on? What other releases do you have planned for 2015?
I just finished writing Jamie Lynn/Enzo's book, Fighting Dirty (Book 5 of Worth the Fight series) which comes out late 2015. I'm currently writing the final book of the series, Travis's book, which should be out in the early part of 2016.

Thanks for blogging at HJ!
Giveaway:

Ebook: Laid Out (Worth the Fight) by Sidney Halston – Via Amazon or B&N
To enter Giveaway: Please complete the Rafflecopter form and Post a comment to this Q:

So, since the theme of LAID OUT is forgiveness. Tell me a little about yourselves. I, unfortunately, am not a very forgiving person. It's a terrible quality and I tend to hold grudges. But to my defense, it takes a lot to get me to that point. How about you all? Forgive and forget or grudge-holder forever?
Book Info:
As an Army brat, Violet Channing could never meet her dad's high expectations. But in the eyes of her best friend, she could do no wrong. He even insisted that he should be her first kiss. Now Cain Sorensen is all grown up, hardened by years in special ops and always looking for a good fight. Tall, with striking blue eyes and impossibly blond hair, he's a modern-day Viking warrior. Of course, Violet's all grown up, too, and she's ready to surrender to his every command.
Cain knows he's bad for Violet. His work is dangerous, and his hobbies are downright deadly. As a private mercenary and a mixed martial arts fighter, he could never let such an innocent soul into his world. And yet his most grueling combat training is no match for Violet's killer curves, hot touch, and suggestive glances. Now all of Cain's most explosive fantasies are coming true—but once they cross the line between friends and lovers, there's no turning back.
Meet the Author: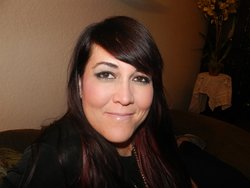 USA Today bestselling author, Sidney Halston lives her life with one simple rule: "Just Do It"–Nike. And that's exactly what she did.
After working hard as an attorney, Sidney picked up a pen for the first time at thirty years old to begin her dream of writing. Having never written anything other than very exciting legal briefs, she found an outlet for her imaginative, romantic side and wrote Seeing Red. That first pen stroke sealed the deal, and she fell in love with writing. Sidney lives in South Florida with her husband and children. She loves her family above all else, and reading follows a close second. When she's not writing, you can find her reading and reading and reading. She's a reader first and a writer second. When she's not writing or reading, her life is complete and utter chaos, trying to balance family life with work and writing (and reading). But she wouldn't have it any other way.
Connect:
I am on Facebook way too often: www.facebook.com/sidneyhalston.com
Or on twitter: @sidneyhalston