Today it is my pleasure to welcome author 

Anita Hughes

to HJ!
For all of our readers who may not be familiar with your work, could you tell us a bit about yourself and your books?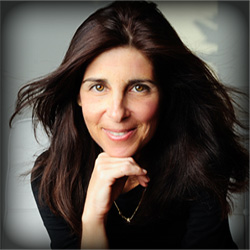 Hi Sara, thank you so much for having me on your fabulous blog. I was born and raised in Sydney, Australia and now I am fortunate enough to live in Dana Point, California right next to the beach! My books are definitely beach reads – I love to set them in gorgeous locations – but they are also about love, heartache, relationships and the friendships between women.
In your opinion, what ingredients are needed to make up a good love story?
You need a heroine you can really relate to – someone you think about when you close the pages – and you need a hero who is handsome, charming and foremost puts the heroine before anything and everything.
Tell us a little about your process. Do you start with an idea? A character? What is the easiest part of writing for you? What's the hardest?
I generally start with an idea. With Monarch Beach, I thought: If you were suffering terrible heartache but went somewhere fabulous, would you feel better, or do you take your grief with you wherever you go? I love to write! I sit down every morning and write for a few hours, and then come back in the evening and revise. I really enjoy spending time with my characters and I miss them when I finish writing the book.
One book you read in the last 6 months that has left a lasting impression and why?
I loved Sophie Kinsella's The Wedding Night. I've read all her books and she is so funny and at the same time one feels real empathy for characters. I'm a huge fan.
If you had to summarize LAKE COMO for the readers here ….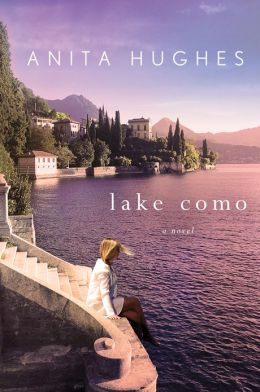 LAKE COMO is about a young San Francisco interior designer, Hallie Elliot, who finds her fiance in a possibly compromising position and decides to spend the summer with her half-sister Portia, in the Tesoro villa on the shores of glittering Lake Como.
Please tell us about the characters in your book.
I love Hallie and Portia. They are both dealing with men and relationships and figuring out their lives. I also like Hallie's mother, Francesca. Francesca comes from a wealthy family but she has chosen her own path – to stay single and be a wedding cake designer – and she is happy and self-sufficient.
What scene did you have most fun writing? why?
I love the scene when Hallie and Portia go to Portia's bedroom in the Tesoro villa and have a slumber party; pulling out old records and dancing on the bed. Even though they are elegant, glamorous women in their late twenties they can still be girls and just have fun.
Who would who cast in the role of hero and Heroine if your book was optioned for a movie?
I see Hallie as someone blonde and beautiful and very poised – possibly Blake Lively. The men are a little more complicated but there is definitely a role for George Clooney!
What are you currently working on? What other releases so you have planned for 2013?
I am currently working on a novel set in another gorgeous location. Market Street (set in San Francisco) came out in March, 2013 so it has been a busy year!
Where can readers get in touch with you?
They can check out my website  http://anitahughesbooks.com/ or find me on facebook  https://www.facebook.com/AnitaHughesBooks or on Twitter  https://twitter.com/hughesanita.  They can email me at anita@anitahughesbooks.com. I love to hear from readers!
Thank you for stopping by HJ!
Giveaway:

2 print copies – LAKE COMO
To enter Giveaway: Please complete the Rafflecopter form and post a comment to this Q:

Hallie's fiancé has always been completely trustworthy, never looking at another woman. Should she trust Peter's version of the story, or, given what she'd seen, should she have doubts?Why?
An excerpt:
Hallie got up and walked to the bedroom. Maybe what she saw had been perfectly innocent: Peter playing Lancelot to Kendra's maiden in distress. But she flashed on references Peter had made about Kendra: Stanford football games they attended together, a group ski vacation in Tahoe. Hallie always assumed they just ran in the same circles. Maybe she was wrong, maybe something happened in the past and tonight it was rekindled.
About the Book:
Publisher: St. Martin's Griffin (August 13, 2013)
Hallie Elliot has a perfect life. She is an up-and-coming interior designer in one of San Francisco's most sought after firms, and has just recently become engaged to Peter, a brilliant young journalist. But when she stumbles upon Peter and her boss in what seems to be a compromising position, her trust in her perfect life is shaken.
So Hallie escapes to Lake Como, Italy to spend time with her half-sister, Portia Tesoro, an Italian blueblood dealing with the scandal of a public estrangement from her cheating husband. While staying in the Tesoro villa, Hallie falls in love with the splendor and beauty of Lake Como, and finds work designing the lakeside estate of a reclusive American tech mogul. The caretaker of this beautiful estate is a handsome man named Angus, and Hallie finds herself drawn to his charm and kindness, despite hints of a dark secret in his past.
But just as Hallie is beginning to find her footing on Italian soil, she uncovers a family secret that upends all the truths she's believed about herself, and calls into question the new life she's built in Lake Como.
Sisterhood, family, career, and sumptuous descriptions of Italian life fill the pages of this newest offering by Anita Hughes. Lake Como is a heartbreaking and heartwarming story of love, self-discovery, and the quest for truth.
Love, sisterhood, and sumptuous descriptions of la dolce vita fill the pages of Lake Como, a heartwarming story of romance, self-discovery, and the quest for truth