Today it is my pleasure to welcome New York Times bestselling author Kristen Ashley to HJ!


Hi Kristen, Welcome to HJ
Thank you for having me!
What would you say are the defining characteristic of your novels?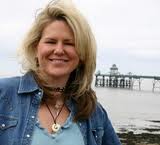 It's more than likely my beyond-alpha alpha male heroes and I would hope it's the strength of my heroines, either quiet inner strength, that full-on attitude kind of strength or the strength they build through growth as the novel plays out. I also have a cadence to my writing that hopefully allows my readers to really get into the minds of my main characters, understand what they're thinking, feel my characters' feelings while they read, and pull them fully into the story. Again, that's a hope!
5 best things about being a writer?
I only get five things? Hmm, I suppose you don't have novel proportion space to place this interview so here goes…
1. I get to meet fabulous fictional characters, hold them precious in my head, have the privilege of getting to know them, sharing their stories, and journeying with them to their happily ever after. I have hundreds of family members, people who aren't real and live only in my head, but they are very dear to me.
2. Publishing books allows me to acquire other types of family members in my life, these real but many of them I'll never meet. I have always wanted to be a writer and, of course, in wanting that, I wanted readers. Though I never allowed myself to think beyond finishing a book and hoping people would read it. Once they started doing that and reaching out to me, it's impossible to relay how utterly amazing it is to have my world expand so colossally by embracing these folks who enjoy my books and take the time out of their busy lives to share that with me, and further continue commune with myself and other readers. It's truly a blessing and without question the best part of this gig.
3. I work at home. No rush hour traffic. I can go to the grocery store at 10:30 in the morning. I can throw on some sweats, grab a cup o' joe and be at work and stay there as long as I like, lost in my worlds.
4. There is never-ending challenge to writing. I push myself with every book to do better, give my characters what they deserve, grow as a writer. In valuing the family of readers who have embraced my work, it's crucial to me to do my best in an effort to make certain I don't disappoint them. This job is not staid, the same ole same old. Every day is different. Every story is different. Every character is different. It is not ever boring. Because of this, I don't drag my heels as I wander to my office. I can't wait to get to work and often find it hard to quit for the day!
5. The writing community is really fabulous. Fellow writers, my agent, my editor, all the folks at Grand Central Publishing, the sisters who work with me. I lived in England for nine years and started to publish in earnest there, all self-publishing. Thus I was very removed from the world I'd chosen to live in. Although it may take a bit to get myself geared up to do it, I'm a risk-taker but that doesn't mean there aren't concerns with taking risks. The unknown is a pretty scary thing. It was such a welcome thrill to jump into those waters and find them so warm!
If you were a heroine in a book, your character would be – The girl next door, the damsel in distress, Kick-butt take charge heroine or the aloof ice queen and why?
Oh boy. I think I have multiple personalities because I could be all these things.
I'm definitely a farmer girl from a small town at heart so the girl next door works for me. And I'm a girl. I dig women who've got it in them to face everything and do it all but I don't have a lot of interest in changing my oil or mowing my lawn so I could see falling into a damsel in distress mode, depending. For instance, right now, I've got a dead bird on my balcony—that's hardly damsel in distress, but I wish I didn't have to go see to giving that birdie a final resting place. That said, if it's gotta be done, I'll do it. So I can kick-butt and take charge (and thus, after I finish this interview, I'll be taking care of that poor bird).
It's likely I could be the aloof ice queen too, but only because I can sometimes get shy. So it would only seem I was the aloof ice queen. Recently, a man was waiting outside an elevator with me. He'd hit the down arrow. I'd hit the up arrow. I didn't pay him much heed since I was gabbing with my sister—until the up elevator came and he got in with us. He noticed he'd got in the wrong elevator, turned amazing blue eyes to us and said, in a smooth, deep, beautiful voice with a fabulous smile, "I got in the wrong elevator." I instantly turned into a shy girlie girl and it's a wonder I didn't titter and wring my hands! Just from those eyes, that voice and that smile! So instead, I just tipped my head noncommittally and stared at the elevator doors. He probably thought I was aloof, or something else. But instead, I was just an idiot.
Let's talk about your newest release: Law Man
If you had to summarize the book for the readers here…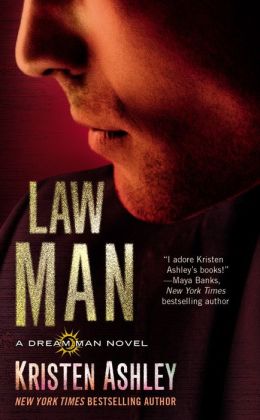 This is definitely a girl next door story, as in literally. Though, our girl Mara didn't have the greatest upbringing and when she finally gives her neighbor, Detective Mitch Lawson an in, he comes charging. But Mitch faces a number of obstacles when it comes to Mara, and these include her two young cousins who she assumes care of because their father is not father of the year, to say the least. So, after years of living across a breezeway from each other with both of them wanting to get to know the other, they suddenly find themselves building not only a relationship but also a family.
Please tell us about the characters in your book
Mitch Lawson is the epitome of the white hat type of guy. He's a good cop, a good friend, a good son, a good brother, just a good guy. A hot guy, but a good hot guy.
Mara Hanover, on the other hand, did not have it great growing up and learned from the way she did that she was, in her own classification system, a "below three." Seeing as Mitch has broken the scale and is beyond a ten, she doesn't think she's good enough for him.
Mitch has a time of it in trying to convince her she's wrong. Luckily, he's not the kind of guy who gives up easily!
What scene did you have the most fun writing? Why?
Ooo, this is difficult because I really like the scene where Mitch fixes Mara's sink. And another one I enjoyed writing was when Mitch refuses to take no for an answer when Mara is rescuing her cousins and he goes with her (the convenience store scene and what he says in her ear…yum!). And also the scene where Mara confronts her family at her place of business while Mitch is on the phone, very funny.
But I have to say, I truly enjoyed sucking in some characters from my Rock Chick Series as well as all the other heroes and heroines from the Dream Man Series. I love to revisit characters from other books seeing as it's a way I can utilize not to have to say goodbye!
What scene was the hardest to write? Why?
There are many of these too. When Mara shares what her issues are that are holding her back from Mitch. When Mara's little cousin Bud's anxiety builds that the new goodness in his life will be swept away.
But I cried all through the part when Mitch finally proves to Bud that he's not going anywhere. It's hard to say it was "hard" to write because I loved writing it. It was just difficult because it was so emotional and I was a complete mess as I was tapping it into my keyboard!
Who would you cast in the role of your characters if your book was optioned for a movie?
I'm not a big fan of disappointing people ever, including when this question is asked. But it is rare that I find anyone who is real who embodies my characters. This is because they are so fully formed in my head, they live there not only during their stories but also after I'm done. They're with me all the time and I pull them up often, and include them in other books. So I infrequently put actors, models, sports stars, etc. to my characters because no one really fits. Therefore I'm sorry to say, I wouldn't even begin to know who to cast if the book was optioned for a movie. Just that I'd really want to be in on the casting (especially of Mitch!).
What are you currently working on? What other releases do you have planned in 2014?
I'm currently finishing up Broken Dove, the next in my Fantasyland Series and if I can pull it off, I'll be releasing it at the end of 2013. I've also finished The Will, one of those books that hit me like a shot and I had to get down. It wasn't in the writing schedule but it so obsessed me, I couldn't go on without writing it. I love it! It fulfills two bucket list items for me (one being the hero is a former boxer, always wanted to write about a boxer!). That should be released in April 2014. And onward from that, Frankie and Benny's book, the next in The 'Burg Series and then the finale to The Three Series, both of these out in 2014.
Where can readers get in touch with you?
They can send me an email on my contact form at www.kristenashley.net. I also check Twitter feeds on a normal basis. But I hit my Facebook page daily so that's the swiftest way to get to me.
A big thank you to you for asking these questions and letting me do one of my favorite things in the world, gab about my books!
xx-Kit
Kristin, thanks for blogging at HJ! 🙂
GIVEAWAY:
2 print copies of LAW MAN
To enter Giveaway: Please complete the Rafflecopter form and post a comment to this Q:

If you were kidnapped, who would you want to come to your rescue? Hawk Delgado and his commandos? Police partners Brock Lucas and Mitch Lawson. Or Kane "Tack" Allen and his Chaos motorcycle club? Why?