Today it is my pleasure to Welcome author
Cheryl Harper
to HJ!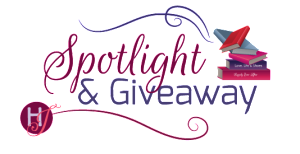 Hi Cheryl and welcome to HJ! We're so excited to chat with you about your new release, Least Likely to Marry a Millionaire!

Thank you! I'm so happy to be here.

Please summarize the book a la Twitter style for the readers here: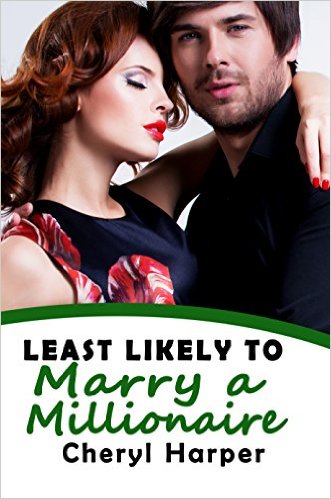 Nina usually gets what she wants, but Coach Jack Ford is putting up a fight. A sonogram will change the game.

Please share the opening lines of this book:
Nina Montrose watched her father's executive assistant march off and braced herself for the slam of the office door. Since Margaret had worked for her father for as long as Nina could remember, she could get away with a lot, even explaining to the boss's daughter that she wouldn't stand for disrespect.

The loud bang of wood against the metal door frame reverberated for a few seconds.
If it had been normal business hours, the door would have immediately swung back open again. Her father hated for Margaret to be upset.
Please share a few Fun facts about this book…
Nina Montrose works hard for her father's company and enjoys spending his money on the very best.
Coach Jack Ford was the best, a championship coach, until he walked away from Nina and her plan for his life.
Nina never planned to be pregnant. Really. A baby never crossed her mind, but this one's making his or her presence known. Forcefully.
The nickname "Peanut" is involved.
What baby wants, baby gets.
What first attracts your Hero to the Heroine and vice versa?
Nina is fierce and smart and confident. She attracts attention wherever she goes and is used to taking control. Jack is steady and determined and the best at his job.He's the kind of guy who does the right thing even when it hurts.

Using just 5 words, how would you describe Hero and Heroine's love affair?
Irresistible force + immovable object = Sparks!

The First Kiss…
So she slipped off the bed, smoothed her ponytail, and opened the door.
Before she could say a word, Jack had gathered her in his arms.
"Tell me to stop. We're getting along so well." His serious face showed some of that same restless need but his concern was sobering. He cared for her and feared for his own dreams. Now was the time to be less selfish, a better match for this man.
Or she could take what she wanted.
"Kiss me. Trust me." She was going to get it right this time. Too much depended on making this work.
His lips against hers settled the question. She remembered the sweet press of his lips against hers and the way the first touch of his tongue sent a shot of heat all the way down to her toes. Nina pressed against him, grateful for his strength and support.
Each twist of their tongues made her smile, but the way his hand moved down the curve of her waist to her thigh stole her breath. How far would he let them go? She wanted all her clothes on the floor so that his hand could tease her skin. She was burning up already. His fingers, where she needed them, would set her world on fire.
Without revealing too much, what is your favorite scene in the book?
One of my favorites is when Nina blasts into town.
But, like the cold draft that whispers across a man's neck when he stares out into the darkness, he had the premonition that that yellow convertible was bad news.
He knew a woman who drove a car exactly like that. She was also bold enough to track him down on his day off at a party with his coworkers. Apparently, she was no longer an hour away in a Dallas gated community.
And she was tired of being ignored.
Maybe he should have answered her phone calls, but there was nothing left to say.
He searched for someone to notify that he was stepping out for a minute, but no one was paying attention to him. Ryan Myers and Lindy had gotten in on the act, entertaining the crowd with their own smooch near the food table.
Honestly. Such public displays of affection by kids would have had half the crowd reaching for their detention pads.
Be calm. No matter what she says, put her back in the car and send her back to Dallas.
You can do this.
Again.
Rounding the corner of Sue's beautiful, shabby porch with a determined march, Jack almost had to catch his balance against the railing when he spotted Nina Montrose in her obnoxious yellow Camaro. Bright red hair should clash with luscious pink lips, but he would testify that she could make it work.
She knew it, too.
She slowly checked her fresh war paint and dropped the tube in her purse with a satisfied sigh.
"Long time, no see, baby," Nina lowered her sunglasses. "Have you missed me?"
At the sound of her voice, every muscle tightened and the loud clanging alarm started again.
If your book was optioned for a movie, what scene would be absolutely crucial to include?
All day long, walking on eggshells around a very perky Nina, and through the night he'd spent staring up at the ceiling, one thought kept knocking Jack off his game.
If she'd fallen off that ladder, getting Nina the help she needed would have been difficult. There was no hospital in Lincoln. The closest medical center was thirty minutes away. How long would an ambulance take?
They spent Sunday in tense, polite silence after a shopping trip to the Hometown Harvest to buy fruits and vegetables had turned into a shouting match over whether she would eat broccoli or not. He was pro broccoli and she was so against it that she'd tossed it at his head.
When the manager headed their direction, he'd towed her to the checkout lane.
Readers should read this book …
Because watching Nina and Jack really fall in love with each other and the baby on the way will make them smile (I hope).
What are you currently working on? What other releases do you have planned for 2015?
In October, I have 2 sweet romance releases. The first, Heart's Refuge, is about a reformed mean girl who fall in love with an animal shelter, a rescue, and an unexpected hero. The second is a Christmas novella, part of the Heartwarming Christmas anthology. It features a married couple headed for divorce (Spoiler: They change their minds!).
Thanks for blogging at HJ!
Giveaway:

3 ebooks for the first in the series, Least Likely to Fall in Love
To enter Giveaway: Please complete the Rafflecopter form and Post a comment to this Q:

Jack's moved back to be close to his hometown and do what he loves, coach kids. Are you a small-town fan or do you prefer bright lights and big cities like Nina?
Excerpt from Least Likely to Marry a Millionaire:
The temper buried under layers of nerves and worry sparked. "I don't like your tone or your implication, Jack. Name one time I've gotten what I wanted at your expense. You're a big boy. You make your own decisions."
Jack's eyes narrowed but he nodded. "Yeah. I do. None of which you have respected. I loved you, Nina. Because of that, I took a job I didn't want to do. To spend more time with you. I tried to make your friends mine, but they're some of the worst people I've ever met. I put my dream on the back burner to earn a nice paycheck because I wanted to marry you and you need a certain lifestyle. What did you give up for me?"
Speechless, Nina did her best to avoid his gaze.
"Forget that. Watching out for yourself isn't even a deal breaker, I guess." He shook his head. "Tell me one thing you've done for anyone. All this money. Connections. You use it to make you look good. Have you ever done one unselfish thing?"
The little puff of air that escaped her mouth would have been audible except that Jack leaned back, causing his chair to rumble again.
"And now you're here. All those decisions I made? You don't like them so you're going to change them. Ignoring three phone calls a day wasn't enough of an answer. You had to come here, irritate me all over again in person, make it impossible to sleep for another three months, all because you are damn certain you're going to get what you want."
If she could catch her breath, she'd say…something that would get this back on track.
"Tell me my fundraising request has been denied and head back to Dallas."
Jack coming at her like this, head-on with nothing to soften the blow, was unexpected. The urge to get up and make her escape until she had answers loaded and ready to go was strong.
But something was wrong with her legs. Her orders to stand up and march off in a huff were failing. Fighting was nothing new, not for them, but this side of Jack? It was like he wasn't going to back down, and she loved winning.
His shoulders drooped. "Shit. When you don't fight back, I'm a bully. And when you do fight, I lose who I am because I can't tell you no. We don't work, Nina. Don't you understand that? Go home. Live the life of world domination you have planned. It hurts to say goodbye, but you're strong enough that I'll be a speck in the cloud of dust you leave in the rearview mirror soon."
Hit-and-run survivors would know how she felt, but shock made it impossible for Nina to argue. All the words were there. And she could even hear the angry tone required to deliver them in her head, but something had broken between her brain and her lips.
She tightened her hands on the arms of the chair, the cold metal reassuring and grounding.
Jack picked up the phone. "I'm calling security. You'll need an escort out of here."
"One minute." The words were rough because her mouth was so dry. Nina licked her lips and tried again. "Give me one more minute before you make that call." With one hand braced across her abdomen, she bent down to fish out the copy she'd brought.
Jack Ford would require proof. This sonogram was all she had.
And if he tossed her out on her ear to handle this pregnancy all on her own, she'd…
She wasn't sure. Survival would be easy, but fighting the temptation to come back and burn his house to the ground would take some therapy.
Or alcohol.
In about five months.
Instead of trying to explain or head off his questions before he had a chance to form them, a successful sales tactic, Nina slid the copy across his cluttered desk and eased back, her fingers knotted in a tight clump over her abdomen.
No matter how this worked out, she'd be fine.
Jack snatched the paper up and turned it in a slow circle as if he couldn't quite figure out which side was the top. "What's this?"
Nina blinked slowly as her lips tightened. There was no way she was going to dignify willful ignorance with any effort. He hadn't been living under a rock for the past three decades. He knew what a sonogram was.
Excerpts. © Reprinted by permission. All rights reserved.

Book Info:
Whether it's the equipment contract for the biggest college football program in the state of Texas or the championship coach who got away, Nina Montrose refuses to be defeated. Being a winner comes with perks, but Coach Jack Ford wants something more than a fat paycheck, fancy parties, and big house. He's moved to small-town Lincoln to do what he loves: teach kids. He's seen firsthand how sports programs can change lives.
Nina had them at "I Do" but Jack walked away. When she blows into town with one last play, sonogram in hand, they're going to have to find a way they both can win.
Book Links:

Meet the Author: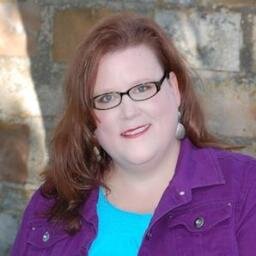 Cheryl Harper discovered her love for books and words as a little girl, thanks to a mother who made countless library trips and an introduction to Laura Ingalls Wilder's Little House stories. Now she spends her days searching for the right words while she stares out the window and her dog snoozes beside her.
Website | Facebook | Twitter |