Today it is my pleasure to Welcome author
Piper Rayne
to HJ!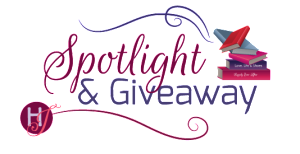 Hi Piper and Rayne, welcome to HJ! We're so excited to chat with you about your new release, Lessons from a One-Night Stand!
Please summarize the book for the readers here: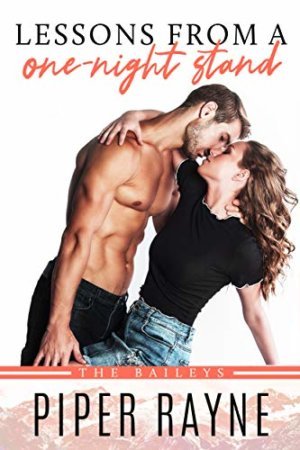 Austin, a high school science teacher and baseball coach discovers his one-night stand from Saturday night is the new principal and his new boss Monday morning.

Please share the opening lines of this book:
The handsome guy on stage with his jaw hanging wide open, shock and awe in his eyes?
That'd be me. Austin Bailey. Eldest brother of the Bailey clan, guardian to my younger siblings, biology teacher extraordinaire, baseball coach, good neighbor, and all-round pretty great guy.
Please share a few Fun facts about this book…
It's all about a close knit family with nine siblings, The Baileys.
There's a hilarious quirky grandma.
They live in a small town where everyone knows everything and it all get detailed on the town's gossip blog.
Please tell us a little about the characters in your book. As you wrote your protagonist was there anything about them that surprised you?
Austin is the eldest of the Bailey siblings and since the parents died nine years ago he has raised his siblings. Now the last of the children are graduating and he wants to start his life, outside of the fictional town, Lake Starlight.
Holly came to Alaska for more than the principal job and only plans on staying in Lake Starlight until the end of the school year.
We had Austin pretty well plotted out before we started to write, so nothing really surprised us.
If your book was optioned for a movie, what scene would you use for the audition of the main characters and why?
I clear my throat. "I wanted to apologize."
"You already did that." Her face is as void of emotion as an A-list actress who's had too much Botox.
"Yeah, I know, but I can't help but think you thought I was full of shit. I think you've pegged me wrong."
"Why do you say that?" She tilts her head ever so slightly.
"I think that you have the impression that I don't take this job seriously, and that can't be further from the truth. I've been here for almost nine years. I've developed the baseball team to the point where some of these boys might get drafted to some big-name schools. I care about the students—"
She holds her hand up for me to stop. That same hand that was holding my dick on Saturday night. Let's just say I don't forget these details. "I know about Elijah Crupe and his potential offers. Whatever your worries are about me, don't worry. I'm a mature adult. You misstepped."
"I had a little fun. If I'd known you were the same woman from Saturday night, I'd have included all the other great qualities I know you possess."
Her eyes flare open and her cheeks flush, but she doesn't look impressed.
You're here to apologize, not flirt with her, idiot.
"Thank you, but I think it's safe to say we're done with the extracurricular activities now." She leans back in her chair.
What do you want people to take away from reading this book?
How great a big family is.
What are you currently working on? What other releases do you have planned?
We're currently working on the second book in The Bailey series, Advice from a Jilted Bride.

Thanks for blogging at HJ!
Giveaway:

Signed Paperback Lessons from a One-Night Stand (The Baileys Book 1) by Piper Rayne
To enter Giveaway: Please complete the Rafflecopter form and Post a comment to this Q:

If you could hear this same story from another character's point of view, who would you choose?
Excerpt from Lessons from a One-Night Stand:
I pull the paper out of my back pocket and clear my throat one more time. "All right, everyone. We all know that Principal Miller has left us to enjoy her new baby, so we're welcoming a new principal into our school. Our new principal for the remainder of the year is Dr. Radcliffe. She graduated from Yale with her doctorate in education. She comes here from the lower forty-eight, so make sure you give a big Alaskan welcome!"
About half the kids in the auditorium clap while the rest of them stare at the stage with an expression that only a bunch of unimpressed and uninterested teenagers can manage.
Time to grab their interest and get them to buy in. "Principal Radcliffe's hobbies include streaking during football games, ferret racing, and taking surveys for money."
The kids roar with laughter, finally looking as if they're interested and want to be here. Fay steps up and nudges me.
"Sorry," I mumble. "We'll bring Dr. Radcliffe out to explain her hobbies in more depth." I turn from the podium at the sound of heels clicking across the stage.
This is the part where my mouth drops open and my testicles jerk up, seeking protection.
See the auburn-haired woman walking right toward me? The one who looks as pissed off as Sedona did when I honked my horn in the parking lot this morning?
Yeah, that's my new boss.
The new principal of Lake Starlight High School.
I don't believe in kissing and telling, but I'll tell you—this is the first and only principal I've ever given an orgasm to in the backseat of my Jeep.
Excerpt. © Reprinted by permission. All rights reserved.


Book Info:
If you're a guy like me, and you find yourself having banged your sexy new boss—the school principal—in the back of your Jeep one drunken night, here's a few takeaways based on my experience…
Lesson One: Always get her FULL name.
Lesson Two: Consider asking what she does for a living.
Lesson Three: Find out why she's moved to town. Get details. Details are crucial.
Lesson Four: Don't alter her bio in front of an auditorium of high school students unless you know she has a sense of humor for that sort of thing.
Lesson Five: If you ignore Lesson Four, apologize instead of flirt when you're sent to the principal's office.
Lesson Six: NEVER sleep with her again.
Lesson Seven: Pay attention to this one—it's the most important of them all.
Don't fall for your one-night stand.
Class dismissed.
Book Links: Amazon | B&N | iTunes | Kobo | Google |


Meet the Author:
Piper Rayne, or Piper and Rayne, whichever you prefer because we're not one author, we're two. Yep, you get two USA Today Bestselling authors for the price of one. Our goal is to bring you romance stories that have "Heartwarming Humor With a Side of Sizzle" (okay…you caught us, that's our tagline). A little about us… We both have kindle's full of one-clickable books. We're both married to husbands who drive us to drink. We're both chauffeurs to our kids. Most of all, we love hot heroes and quirky heroines that make us laugh, and we hope you do, too.
Website | Facebook | Twitter | Instagram | GoodReads |