Today it is my pleasure to Welcome author
Stephanie St. Klaire
to HJ!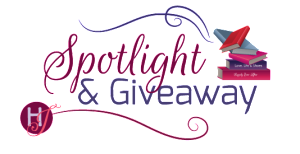 Hi Stephanie and welcome to HJ! We're so excited to chat with you about your new release, Brother's Keeper II: Liam!
Please summarize the book for the readers here: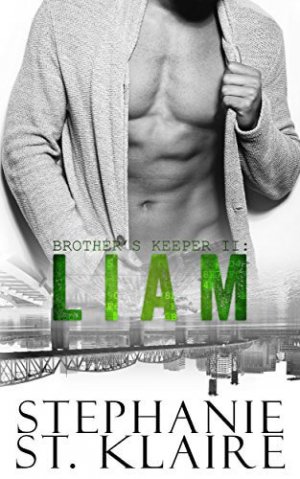 When a cyber stalker threatens the people he loves, computer genius Liam O'Reilly is put to the test.
Felicity Nichols past is back with a vengeance and she has something he wants, and he'll stop at nothing to get it.
They're hiding in plain sight, with nowhere to run because with this new kind of war – the enemy is everywhere.
Liam tries to overcome his past for a second chance at love, but the past that Felicity thought was dead and buried threatened to claim everything he had left and leave them for dead.
It's full of edge of your seat nail biting suspense that has all the feels – it's an ugly cry read that'll have you laughing outloud! I kid you not, readers laughed with tear stained faces, guys!
Liam's book is full of heat, laughs, love and what the hell just happened moments. It'll burn up your e-reader, and make you want to hide from all things technology. I dare you to see if I'm right!

Please share the opening lines of this book:
She was being followed.
It didn't surprise her; she expected it, really. Most women wouldn't go out at such a late hour – alone – because they received a cryptic text message, but Felicity Nichols wasn't most women.
Please share a few Fun facts about this book…
Oooh, fun facts…
The cityscape images on the covers are the works of my hubby!
The emotional letters in the book are personal – from my real life (that's another story).
The nudist resort – yes, there's a nudist resort – is real and only a few miles from my house! No…I haven't been, but thought it HAD to go in a book after discovering it buried in the woods when out for a summer drive with the hubster.
There are several future story lines and series buried all over in this book! Can you find them?!
This book is full of techy, hacker, computer stuff – all of which can happen and does happen, it's legit – but I am the most tech challenged person on earth! HA!
Please tell us a little about the characters in your book. As you wrote your protagonist was there anything about them that surprised you?
Liam is broken, like really broken. It was hard to watch him struggle with love and loss – like make you cry ugly tears – but when he broke through, holy crap! I love that dude and all of his hot geeky nerdiness! Readers just want to hug him super inappropriately! LOL!
The other character that shocked me is Liam's twin brother, Luke. Whoa! He's sharp edged, emotionless, and gritty as hell…until he isn't. He's the next book in the series and I can't wait to write him – his character caught everyone's attention in Liams story. The twin brothers are polar opposites in every way but one – emotionally bankrupt doesn't begin to describe our next hero. Only Liam can help him…and maybe the next heroine!
These brothers don't disappoint – they love hard, fight hard, and they're sexy as hell.
If your book was optioned for a movie, what scene would you use for the audition of the main characters and why?
OMG! The nudist resort! There are so many emotionally taxing moments, and edge of your seat nail biting scenes that are expected with a Brother's Keeper book that I could pick, but the Blue Moon Resort…oh my hell! They come out of nowhere! Like the scene at the nudist resort – that HAS to be the audition scene! Liam is such a straight laced stiff, serious and literal by nature, who is all kinds of awkward when he figures out where they are! It doesn't help that his brothers dog that he is watching gets loose and runs free through the resort while Liam and Felicity take chase, yelling the dogs name as they did. By the way, the dogs name is Dick…yep, awkward. Here's an excerpt…
"We are not going in there. I'm not taking off my clothes, and you certainly aren't parading around in front of all these men in…in…well, you know."
A certain awareness fell over her at his last statement, and she was prepared to exploit it. "Well, well, well…are you jealous, O'Reilly?"
"Jealous? Of course not!" He was offended and still whispering…loudly. "I mean, we just don't know…these people. I don't want you…taken advantage of…because that would be…"
If Liam's head could explode, Felicity was certain it would, given how wound up he was. "Would be what…Liam?" Her voice dropped to a sultry hum. "Why can't I take every bit of clothing off and stand right here, completely bare. It's not like you haven't seen it before." Felicity slowly started to unbutton her shirt.
"I…uh…" Liam looked around for prying eyes before landing his back on hers. It took everything to keep his view locked and not drift downward to appreciate the ample cleavage and perfectly sun kissed tone stomach she was revealing.
She paused when she reached the final button and let her shirt fly open. "Your turn, O'Reilly…start with your shirt."
When he didn't immediately comply, she took a step closer, narrowing the gap between them. With a tilt to her head, she dragged the back of her finger down her own cheek to her collar bone and let it rest just above her breast. Liam remembered where he was and took a big step backward while aggressively clearing his throat in a semi-cough as if it would also clear the dirty thoughts she was provoking.
"This isn't right," he preached. "We can't go in there naked. That's like a private thing."
"Really? When did you become such a prude? I'm guessing your brothers would run right in and show off the goods." She laughed.
"Well I'm not my brothers," he defended. "Wait. Have you been here with them?" Liam rested his hands on his halfcocked hips while a troubled expression led to a disappointed shake of his head. "It really wouldn't surprise me if Dace has a membership. He's always trying to flash his damn pecker."
"Oh my God." Felicity laughed, buttoning up her shirt. "You really need to loosen up, Liam. You don't have to take your clothes off."
She pointed to the sign right behind him that touring visitors didn't have to remove clothing.
"Were you just trying to get me naked?" Liam was shocked by her behavior, or so he wanted her to believe. He was really more embarrassed than anything. "There is something wrong with you. And it was one time, Felicity. We should have never let that happen."
"So you remind me…every single day." His words stung. It was clear by the hurt in her tone.
"That's not what I meant, Felicity, and you know it."
"Oh, I know what you meant." She turned and slowly started up the path.
"Felicity…"
Liam didn't get to finish whatever he was about to say, nor did Felicity get very far because at that very moment, Dick the dog reminded them of his presence by chasing a taunting squirrel. Up the path he went, across the family picnic on the grassy lawn, through the putting green and he just kept going, his playful bark, albeit loud, indicating this was his new favorite game.
Liam and Felicity chased after him, Liam screaming Dick while Felicity laughed her ass off. It was that moment in the park all over again, only this time, Liam was running like a maniac, screaming Dick through crowds of naked strangers.
"Why does this keep happening to me?" he shouted over his shoulder. "Dick, come…"
"Karma…and because it's funny." Felicity laughed herself breathless.
"Will you call him? He listens to women better."
"No. It's better when you do it. A little louder Liam. Maybe he can't hear you," she said.
"Dick," he yelled louder like she suggested. "Bad boy, come!"
Families skirted their children out of Liam's path, covering their children's ears while shocking sharp gasps fell all around them. They continued to run through the field, past the community pool, around the ninth hole on the golf course, to the top of the grassy knoll.
Liam looked to Felicity, realizing what he had fallen for. "You're a pain in the ass…kind of a jerk. I hope that dog pisses in your car on the way back."
Felicity tossed her head back in laughter, her run stalling to a jog, then a brisk walk while she caught her breath. Dick had been caught just up ahead, and the chase was over. A large man was knelt on one knee, on the other side of Dick, petting him while he talked to him.
"He's not even holding his collar," Liam whispered to Felicity. "Dog whisperer or what?"
"Oh my God!" Felicity squealed. "Johnson?"
"Felicity Nichols, I'll be damned," the man said. "What brings you out here? Say, this your Dick?"
What do you want people to take away from reading this book?
I want readers to walk away wondering what the heck just happened! LOL! One minute they were ugly crying, the next, laughing before the tears were even dry all while contemplating whether or not they trust the technology in their home because…whoa!
This is what I want people to walk away with, these are a couple of my fave reader quotes:
"You know you've read a fantastic book when it leaves you feeling like you've been rode hard and put up wet. Powerful, raw, and full of emotion."

"Wow! I was left speechless throughout the whole book!"

"Usually, it is a movie that has me sitting on the edge of my seat, biting my nails. But this book did that and so much more!"

"The suspense in this book had me riveted and on the edge of my seat throughout its entirety. Not to mention, I spent half the time with tears streaming down my face and the other half laughing at the overgrown, completely overbearing alpha men that are the O'Reilly's."
What are you currently working on? What other releases do you have planned for 2018?
2018 is jam packed with more steamy suspense with the O'Reilly's, a new romcom series, and even a new romantic thriller series! Whaaat? There's even a secret release in there, but you didn't hear that from me…you won't want to miss it! Seven more releases for 2018!

Thanks for blogging at HJ!
Giveaway:

I will give away three signed copies of my new release, Brother's Keeper II: Liam (paperbacks available for US residents only – international winners will receive a digital copy to be delivered via email.)
To enter Giveaway: Please complete the Rafflecopter form and Post a comment to this Q:

I have a really bad writing habit and it's called bean dip and gummy bears! Both are my go to writing foods, it borders addiction (an addiction I don't care to get help for because…bean dip and gummy bears!). As a reader, my bad habit is…bean dip and gummy bears! What are your reading habits – do you have a go to food, special blanket, reading chair, or something else?
Excerpt from Brother's Keeper II: Liam:
 This had been a set up. A trap. Revenge. Tall-Dark-and-Mysterious was sent as the finisher – plot twist – she was the finisher. She was setting up her own trap for revenge.
With nearly an entire city block lead, she veered a quick left into a long dark alley that was plenty quiet. Lined on both sides with dumpsters, old, broken-down furniture and debris, it hosted the perfect stage for what was about to unfold. Out of sight, Felicity fell into a brisk jog before ducking into the dark recessed doorway of an old, brick building, completely camouflaged by the inky shadows of the night's sky.
Then she waited. With her eyes closed, she calmed her breathing and clung to the senses that would alert her to her predator's presence. Felicity pushed down the panic trying to spill over and consume her. She would reconcile the what, how, and why, when the threat pursuing her was in check. Right now, in this moment, she needed to fight. Take down her would-be assailant. Ask questions later.
Felicity stopped being a victim years ago and committed to being a full-time badass when she was forced to engage in criminal activity guised as a real nine-to-five gig. She was a tech savvy girl, naïve and unknowingly hacking into some of the world's biggest financial institutions and tapping accounts belonging to some of the richest and most powerful people one could cross hairs with.
Hired to test cyber security, or so she thought, Felicity fell for the very scheme she had been engaged in. Rather than hacking in to expose cyber weaknesses with benign consequences, she was funneling money into offshore accounts instead. When she hacked her employer and realized she had been stealing for him rather than faux stealing, she threatened to expose him. Naïve.
Rather than assuming the title of felon in a federal prison, she was hired by the group that finally busted her. The O'Reillys. She was good at what she did, too good to waste in a prison – especially since it wasn't of her own volition but that of blackmail. She was working to save her mom and sister who were held captive until Felicity finished what she started.
It wasn't clear how the O'Reillys got to keep her rather than hand her over to the Feds, but it didn't matter much to her. She lost her family in the deal – they didn't make it out. The O'Reillys became her family and would have her ass if they knew that she was about to go toe to toe with the past they saved her from.
Those memories were quickly suppressed as the mundane sounds of the city were muffled by the approaching footsteps and whispered mumbles. He was getting closer, and she was ready, more than ready. Nerves turned to an unwavering drive fueled by years of built up angst and rage.
The man stilled at the sound of a hissing cat and tipping trash can. What a Cliché, she thought. How ironic that her stalker stood only feet from her, where she now stalked him completely undetected. Either she was really good at this, or he really sucked. Reminding herself who she was and that she was trained by the best there was an amplified sense of confidence she hadn't had the chance to exercise. Until now.
When he moved on, distracted by whatever was on his watch, she stepped out from the shadows, matching him step for step as stealthily as she could. Timing was everything. It was the key to either falling victim or heroic badassery, and victim was no longer in her vocabulary.
In one swift move, Felicity delivered a sharp kick between the man's legs while he was in between steps, offering the element of surprise that would lend her the upper hand. It also paralyzed his ability to fight back while she took him down.
A grunt escaped him as she landed a knee to his side. He was hunched over with one hand on his side and one cupping his goods. Sliding around him, her tight fist met his jaw, sending his head the opposite direction where his face then met her knee, sending the glasses he was wearing across the dark alley. He's wearing glasses? Odd, she thought. Not that there was a rule about bad guys and corrective eyewear – it just seemed like a liability. Like it just had been.
The sound of flesh hitting flesh and cracking of either bones or joints left her feeling bold. Dropping her elbow to the center of his exposed back forced the man to his knees. This was easy – too easy – he wasn't fighting back. At all. It started to mess with her head. He was at least a foot taller and had one hundred pounds on her, all muscle, given the firm meeting her fist made with each blow.
She continued to fight, though her motivation was shifting. Now she was afraid. It almost felt desperate. Something was off. Was this part of the set up? Stalling to take in her surroundings after provoking a man twice her size wasn't the answer. The building panic wasn't either.
Sure, she was disabling him, hurting him even, but he wasn't going down. Not as hard as she had hoped anyway, and she was getting tired. The fact that he wasn't fighting back spoke volumes – he was waiting her out. Fear took over. She couldn't let him up because running would be her only option, and she was done running.
"Not today, you son-of-a…" she yelled, landing fist after fist on her target. "You followed the wrong…bitch."
Bitch was said softly and lacked the dramatics she was going for. She wasn't one to swear, so it fell from her mouth with less conviction than she hoped for. An odd grunt escaped the man, something of a snort. Had he just laughed at her?
"You think this is funny?" she fired, "You like getting your – your ass kicked by a girl? Next time you'll pick on someone your own size, you…buffoon!"
Another snort could be heard, but the flare in her temper it caused was short lived because with her next swing, he blocked her hit. With the next, he grabbed her fist, then the other. In a quick move, he spun her on her heels, pulling her against his body with her arms crossed in front of her. He held her that way with a single hand while the other covered her mouth, dulling her scream.
It had been a ruse, she thought. He let her wear herself out so she would be easy to take down. Hysteria flooded her to the point she couldn't think straight. Struggling against his embrace was pointless; he had her despite stomping on his feet and tossing her head back. She was too short and only made contact with his chest, which hurt her more than him.
Breathing became harder as her body gave in to the panic coursing through her. She knew who sent him and what he was capable of. This was the end of her. She could feel it in his tight grip. Afraid to lose consciousness, she halted the struggle, giving in to his hold while she collected herself and decided what her next move was. If there was a next move.
What had she done? Why had she given in to temptation and left the safety of Watermark Tower to chase a ghost? She should have told someone what was going on, that she had been contacted. Nobody knew, which meant they wouldn't know where to look for her when they finally discovered she was missing. It would be late morning before anyone became suspicious. She didn't know whether she had that long.
Confidence came with learning to protect herself, or so she thought. Now she realized that it was more ego than confidence. The man who held her was strong, he felt like a brick wall behind her. What had she been thinking? Of course, he would overpower her. He outsmarted her too.
All she tried to do was protect those she cared about most. Keep this as far away from them as she could. Felicity couldn't deal with another loss at the hands of the madman behind her current plight. It all backfired as life tended to do for her.
Scared. That summed it up. She was scared. Her plan didn't go beyond ducking into a dark alley in a seedy part of town and kicking some guy's ass. What she did know was the terror that raged within was overwhelming.
She was going to die tonight. She could feel it to her core. Given the stiff ridge she felt sharply poised against her back, she had to assume it wouldn't be quick and painless. That he was going to have his way with her first.
Her stomach rolled as the bile rose to her throat at the thought of what was to come – what she had done – and how it was all going to end. A single tear escaped despite trying desperately to conceal the anxiety her realization evoked.
"Are you about done, Felicity? Or, are we going to go another fucking round?" the man questioned between gritted teeth.
That voice. She knew it. Her body stiffened and eyes narrowed as awareness washed over her.
When he released her, she quickly turned to face him. Just as quickly, she landed one more heavy fist to his eye in a heated fury.
"Liam."
Excerpt. © Reprinted by permission. All rights reserved.


Book Info:
Running blind, and hiding in plain sight may be your only option, when your villain isn't just behind you but all around you. When a past Felicity Nichols thought was dead and buried threatens everyone she loves, that's exactly what she encounters. There's nowhere to run, nowhere to hide because her villain can follow her anywhere.
Liam O'Reilly is as loyal and protective as they come. When Felicity falls victim to a cyber stalker who wants something she has, he will stop at nothing to protect her and his family from the danger threatening them at every turn. Technology may make life easier for some, but it's the smoking gun that can end it all for others.
Power, and money will never be enough – it will only get you so far. The power struggle threatens to turn deadly when Liam meets his match, behind the computer screen, in a race of wills against time.
Can Liam overcome his own past, or will it cost him another broken heart and shattered soul. Can Felicity be the light in his darkness and reveal that love is the most dangerous weapon of all?
Will Liam and Brother's Keeper Security be able to bring a faceless predator to justice? Or, will Liam lose more than just a second chance at love? One thing is certain… sometimes you have to break the rules to protect what you love.
Book Links:  Amazon | B&N | iTunes | kobo | BAM |


Meet the Author: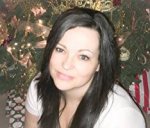 Stephanie St. Klaire debuted in 2016, launching her writing career with Rescued, the first book in her widely popular, five book series, McKenzie Ridge. Stephanie is a Pacific Northwest native currently living in Oregon with her husband, five children, and two ferocious lap dogs.
As a writer, Stephanie brings realistic circumstances to the pages, and fills them with real emotion, reactions, and outcomes. Her characters are passionate, have bold personalities, and full of life. She writes happily ever after's, with plenty of twists, turns, drama, and of course, steamy romance.
Stephanie has always been a story teller, with the gift of "gab", and a life-long goal to be a writer. Unfortunate circumstances with her health, finally afforded her the time to do so. Irony at its best, she began writing her first novel at an adverse time, to escape her circumstance and explore the stories in her imagination for relief. She is happy to share those stories with her readers, and bring a little fun, entertainment, and of course smexy characters to the pages.
Website | Facebook | Twitter | Instagram | GoodReads |