Today it is my pleasure to welcome romance author 

Jen McLaughlin

to HJ!
Hi Jen, Welcome to HJ!
Thank you so much for having me!
Please tell us a little bit about you and your books…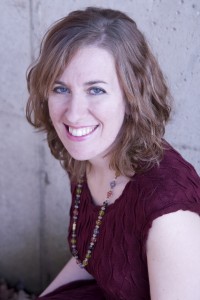 I write New Adult books under the name Jen McLaughlin, but I also write Adult Romance under the pen name Diane Alberts. I love writing them both equally, and love the diverseness in the two different age groups.
What are you currently working on? What other releases so you have planned for 2013 into early 2014?
I'm finishing up an adult book for Entangled publishing right now, then I'll be working on the second book for Finn and Carrie (Out Of Line).
I'll have approximately four Diane Alberts books and two Jen McLaughlin books from now until Spring 2014.
Pretty busy, huh?
Where can readers get in touch with you?
Oh, I'm pretty much everywhere. My website is www.dianealberts.com, my Twitter handle is @DianeAlberts, and my Facebook page is https://www.facebook.com/DianeAlberts6.
Please summarize your latest release Out of Line for the readers here…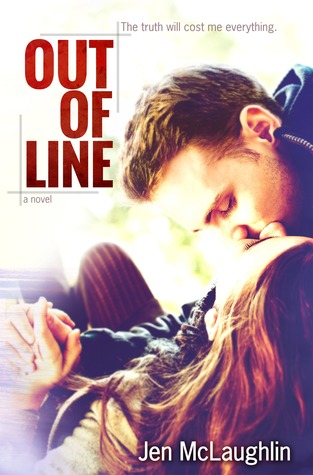 It's a book about a Senator's daughter who has spent her whole life living under the protective eye of her father's private security. She finally thinks she is free from this when she goes to college. Then she meets a fun, daring, hot surfer guy—and the game changes.
Getting to know Finn Coram & Carrie Wallington from Out of Line
I am…
Finn: A Marine.
Carrie: Finally free.
I like …
Finn: Redheads who surf.
Carrie: Laughter and sunshine.
I want …
Finn: To be happy.
Carrie: To be normal.
I Dream…
Finn: Of laughter and sunshine.
Carrie: Of surfing and riding a motorcycle.
I believe …
Finn: In doing my job.
Carrie: In the goodness of all people.
I love…
Finn: Riding my bike at night, and riding the waves in the morning.
Carrie: Riding Finn's bike at night, and riding the waves in the morning.
I hope to…
Finn: Not let myself or anyone else down.
Carrie: Be true to myself and those around me.
I am happy …
Finn: With her.
Carrie: With him.
I would like to forget …
Finn: My lies.
Carrie: My past.
In my free time…
Finn: I surf.
Carrie: I surf.
Giveaway:

$5 GC to AMZ or B&N
To enter Giveaway: Please complete the Rafflecopter form and post a comment to this Q:

Do you usually play by the rules? or Due to tend to bend the rules depending on the situation? 😉 
About the book:
Desperate to break free…
I've spent my entire life under my father's thumb, but now I'm finally free to make my own choices. When my roommate dragged me to my first college party, I met Finn Coram and my life turned inside out. He knows how to break the rules and is everything I never knew I wanted. A Marine by day and surfer by night, he pushes me away even as our attraction brings us closer. Now I am finally free to do whatever I want. I know what I want. I choose Finn.
Trying to play by the rules…
I always follow orders. My job, my life, depends on it. I thought this job would be easy, all the rules were made crystal clear, but when I met Carrie Wallington, everything got muddy. She's a rule I know I shouldn't break, but damn if I don't inch closer to the breaking point each time I see her. I'm ready to step out of line. And even worse? I'm living a lie. They say the truth will set you free, but in my case…
The truth will cost me everything.