Today it is my pleasure to Welcome romance author
Lauren Jameson
to HJ!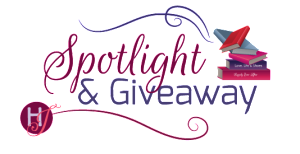 Hi Lauren and welcome 🙂
If you gave the characters from LINGER an opportunity to speak for themselves, what would they say about you?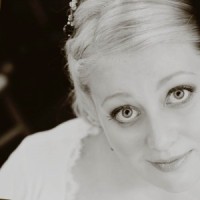 Well, I did give them a chance to speak, and they wrote the whole damn book, LOL! Hmm, they would probably say that I'm cranky until after I've had my coffee, that I'm an Amazon one-click addict, and that I eat entirely too much chocolate.
Would you rather…domme, switch, or sub?
Hmmm. That's a tough one. Let's go with switch… best of both worlds
Let's talk about your newest release: Linger
If you had to summarize the book for the readers here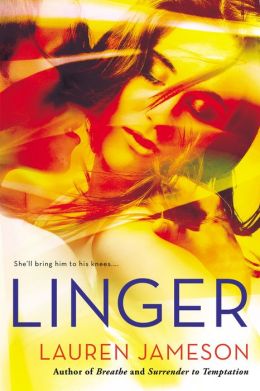 One stubborn alpha cowboy plus one woman who knows exactly what she wants… she'll bring him to his knees, and he'll submit to no one but her.
Please tell us about the characters in your book?
Hmm… I suppose readers wouldn't know that these two characters jumped into my head almost fully formed! I certainly didn't set out to write a Domme/sub story, and I've never had such demanding voices in my head before. But these two knew what they wanted!
As you wrote Scarlett was there anything about her that surprised you?
The self-possession that I wound up writing into Scarlett took me by surprise… I certainly wasn't that confident at age 24! But Scarlett had a rough time of it growing up, never feeling like she belonged, and when she found that place, that man, she knew exactly what she wanted.
Please share a few fun facts about this book:
Often my books are written to the scintillating background of Disney Junior theme songs. But this one I actually do have a playlist for…
• Till The Love Runs Out by OneRepublic
• Alone Together by Fallout Boy
• My Songs Know What You Did In The Dark by Fallout Boy
• She Looks So Perfect by 5 Seconds of Summer
• Amnesia by 5 Seconds of Summer
• Girls Chase Boys by Ingrid Michaelson
• Troublemaker by Olly Murs
• Clocks by Coldplay
• The Scientist buy Coldplay
• Madness by Muse
• Demons by Imagine Dragons
• Lightning in a Bottle by The Summer Set
• Boom Clap by Charli XCX
Did any scene have you crying or laughing while writing it?
I teared up a bit when I was writing the scene with the bracelet…
Craning his neck, he lifted his head in time to see her pull a cuff bracelet from the sparkling depths of the box. Simple and silver, the band was about half an inch thick all the way around, with an interlocking clasp to hold it in place.
His heart stuttered when he realized what she was about to do.
"I would like to give this to you." Scarlett's voice was deceptively light, but Logan understood without the words being said.
She wasn't just offering to let him wear her bracelet as a token of friendship, or even as anything so simple as a promise ring, though it was, in fact, a promise.
This bracelet was the equivalent of a temporary collar in their world—a way for the world to see that she had marked him as hers. Not as serious as an engagement ring or a formal collaring ceremony, she was still offering him a promise.
If he would give himself into her care, then she would take care of him.
"You don't have to." Quickly Scarlett folded her fingers over the shining silver, hiding it from view. Even in the shadows of the dim room, he could make out the flush on her cheeks. "It was presumptuous of me. I'm sorry. I—"
Logan reached for the bracelet before she could close her hand all the way, catching hold of the metal. It was cool in his palm, a sharp contrast to the heat of Scarlett's skin.
"Will you put it on me?" He shouldn't, he knew he shouldn't. But in that moment a foce of nature couldn't have stopped him from trying to get that circle of metal—that promise—around his wrists.
Silently, her eyes large and luminous in the low light, Scarlett opened the bracelet, which hinged on the side. Placing it around his wrist, she then clipped it closed. Since it was made to be a loose bangle on her, it fit his wrist snugly.
It would be a constant reminder of her throughout his day, and the thought made warm light spread through the dark places inside of him.
What are you currently working on? What other releases so you have planned for 2014?
I'm currently working on a book called Untouched, which will be out in the fall. It's a bit different for me… not quite as erotic, with a bit of women's fiction woven in. I'm very excited!
Where can readers get in touch with you?
I love to hear from readers! I can be contacted through either of my websites, www.laurenhawkeye.com www.laurenjameson.com or on Facebook or Twitter @LaurenHJameson
Thanks for blogging at HJ!
Giveaway:

2 Print copies of LINGER.
To enter Giveaway: Please complete the Rafflecopter form and Post a comment to this Q:

What do you think it is about an alpha hero that is so sexy?
Excerpt
Logan felt a wicked surge of excitement as the small Mistress planted herself in front of him, hands on her hips. Very sexy hips, he noted yet again, ones that flowed into a slender waist and the curves of full breasts. He'd felt a deep sense of satisfaction to find that she appeared every bit as interested in him as he was in her.
Something in him again warned him to find a different partner for the evening, one who would be satisfied with administering a flogging, then sharing hard, impersonal sex.
Every other part of him wanted the woman currently standing in front of him, though he knew somehow that she was going to push him further than he was comfortable. Just having met her had thinned the barriers he always kept in place.
He hadn't been in the club for very long, but he was already feeling the pain from being trapped in the crush of people. A scary looking Mistress—or Master, he wasn't quite sure—had started bearing down on him at the same time as the tasty treat in front of him, and he'd felt as if the walls had been closing in on him, stealing away his air.
But it was different with this one…
An experienced submissive, he could tell that she was a fairly new Mistress. The nerves were there, in her eyes, around the corners of her mouth. Still, despite the sweet features of her face, dominance seemed to seep out of her very pores, an exotic perfume that caught his attention like a dog with a steak.
And then there was that strange pull between them, the one that had snapped into place the second his arms had wrapped around her outside. The one that made every other dominant woman in the room seem dull and unappealing.
It was an irresistible combination for a man who ran the show everywhere besides the bedroom.
And he couldn't ignore the fact that, since she'd introduced herself and glared at him with that bitchy expression that made his cock hard, he'd found it a little easier to breathe.
"What's the problem, sweetheart?" He grinned down at her, his expression deliberately cocky. He needed to keep his defenses up from the start around this one, to keep her from sneaking too far into his psyche.
He waited to see if she would dismiss him immediately for his rudeness.
She arched an eyebrow at his term but didn't comment on it, which left him mildly disappointed. Instead she nodded at his feet, looking like nothing so much a wet dream of a stern schoolteacher.
"Bottoms go barefoot in Veritas, sub. Remove the boots."
Her voice was whiskey smooth with an undercurrent of sin, at odds with the girl-next-door face. Logan found himself wanting to fall to his knees and obey, to please her, and despite how much he wanted her, the notion didn't sit well with him.
A mistress had to work much harder than saying a few words and looking pretty to earn that kind of response from him.
He'd felt the punch of attraction when their eyes had first met, but now he was wary. What kind of hold did she have on him already, to make him want so badly to please her?
Shaken by the notion, he grinned insolently and shook his head. "Make me, baby."
Logan watched as heat flickered in her eyes which, upon closer inspection, were stormy grey rather than the expected blue.
He watched as she shrugged one shoulder, a simple gesture that was nevertheless full of innate grace.
"We'll do it the hard way, then." So caught up in the siren's song of her voice, Logan was caught off guard when the little minx kicked her leg up with the smooth flexibility of a trained dancer and pressed her sharp stiletto heel against the thin denim of his crotch.
He froze when the perfectly positioned boot heel dug into the tender sac of his testicles, just enough to catch his attention.
"No need to get nasty, sweetheart." Though he wasn't overly concerned that she was one of those mistresses who took joy in cock and ball torture, he was still uncomfortable enough from the feelings coursing through him to be a smartass.
"Take off your boots." Damn her, she looked completely calm and in control. Like she knew he would do as she said, simply because she had said it.
Their little standoff had drawn an audience, too, and the press of bodies around them made his throat constrict with the beginnings of claustrophobia.
"A hundred bucks on the little blonde."
Logan flicked his eyes around the gathered crowd to find the speaker and glowered when he saw that it was Luca, the only acquaintance he had at In Vino Veritas. He would have snarled if Mistress S hadn't chosen that moment to dig that stiletto in just a bit harder.
"I warned you." She shrugged and smiled at him, and the smile made Logan's entire body clench with pure, undiluted need. She leaned forward, a calculated move, he knew, but still he found his attention caught on the creamy swells of her breasts, offered up as they were in the almost indecently low neckline of her black lace corset.
He wanted to get his hands on those breasts more than he wanted his next breath.
His attention was still caught on them when she lowered her leg, and he grinned as he hoped, prayed, that she would lean forward a bit more, just enough for him to see a hint of nipple that he knew would be rosy pink.
"I'd still be happy to give you the ride of your life—" Logan's words were cut off when the slender woman whirled behind him, her movements precise and controlled. He felt the sharp toes of her boots dig into the backs of his knees, and then he landed on his knees on the floor, his breath leaving his lungs in one uncomfortable jolt.
"What the—" He threw his hands out in front of him to protect his face when she pushed him down further and straddled his hips backwards. Despite the surprise and the uncomfortable position, his cock pushed against the thin denim of his jeans as his body registered the heat of her naked legs, pressing tightly into his torso.
Her ass was sweetly rounded and close enough to touch. Her skirt had ridden up when she moved, and he caught a hint of the sexy panties she wore beneath.
With firm hands, Mistress S tugged off one of his well-worn cowboy boots, and then the other. His socks followed. Standing, she caught his eye as she very deliberately stuffed a sock inside each boot, then handed the pair off to Luca, to tuck out of reach behind the bar, he assumed.
"What's your name?" She asked, her voice steady, certain he would answer… and he did, though he hadn't intended to.
"Logan." He could hear the wariness in his own voice, and rightly so—this woman was nothing like he'd expected.
"Well, then. Logan." Her words were stern. "I told you. Subs go barefoot here."
Logan felt twin desires pulling inside of him. He wanted to apologize, to earn her favor.
He also wanted to wipe that smug smile off of her face. She'd won this round—and he hadn't seen it coming, so points for her.
But he wasn't tamed that easily.
"You going to punish me now, baby?" He ran his tongue over his lips, deliberately provoking her. He knew what would happen now, and he was looking forward to it.
She would take him to a private room, or to one of the many pieces of equipment set up around the massive play area of Veritas. She would try to dig deeper, and he would deflect. She would flog him, and he would be able to lose himself in the pain.
They would fuck, and then they would go their own ways. He'd head back to Montana until his needs could no longer be assuaged with his imagination and his own hand.
The fact that he didn't care for the idea of leaving her was just a signal that he needed to do exactly that. She looked like she could draw out all of his secrets, and that just wasn't going to happen.
Still, he thought he just might die if he didn't get a taste of that creamy flesh spilling out over the top of her corset.
"Yes," Mistress S replied, her face calm, though those grey eyes of hers reflected more than a hint of the turmoil that he was feeling himself. "I am."
Then the woman did something Logan never could have seen coming.
She turned on her slender stiletto heel and walked away.
Book Info:
From the author of Breathe and Blush comes a blisteringly hot new novel about baring it all.…
On her last night in Nevada before embarking on a yearlong veterinary internship, Scarlett Malone is celebrating—and looking for one night of incredible pleasure. But the man who draws her eye is not her usual type: He's a cowboy whose alpha-male tendencies tempt her beyond belief. Scarlett can't understand why she wants this man and no one else, but she's determined to entice him to submit.…
Dr. Logan Brody lives an isolated life in rural Montana, running a ranch and suppressing his submissive tendencies. Only on his occasional trips does he give into his hidden urges. He can't deny his scorching attraction to Scarlett or that she makes him want more, but he never lets anyone break him down fully. He's hers for one night and one night only.
But when Scarlett shows up at Logan's door as his intern for the year, he realizes that the walls around his heart are about to crumble—and that this sexy dominant woman has no intention of letting him keep control.…
Book Links:
Author Bio
Lauren Jameson is a writer, yoga newbie, knitting aficionado and animal lover who lives in the shadows of the great Rocky Mountains of Alberta, Canada. The author of the novels Blush and Breathe and Surrender to Temptation, she has also been published under the name Lauren Hawkeye and writes contemporary erotic romance for NAL.
Website | Facebook | Twitter |